The best LG TVs 2023: LG OLED, Nano Cell, QNED and 4K UHD TVs
Best
Contributions from
last updated
Find the best LG TV to suit you, whatever your budget
VERDICT
REASONS TO BUY
REASONS TO AVOID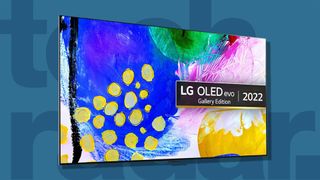 (Image credit: Future)
Editor's Note: October 2023
The LG C2 OLED is still our top pick if you're looking for an LG TV that's a solid all-rounder. The newer LG C3 OLED enters our list in the fourth spot. It's our recommended LG TV if you want great-looking movies and you're a gamer.

For a more affordable choice, do take a look at the LG A2. It can't compete with the higher-end options but it's a fine TV with a good picture, which makes it great value in our books.

Matthew Bolton, Managing Editor – Entertainment
LG is one of the top-performing TV brands in the world, and the best LG TVs you'll find on the market today are some of the most technically-advanced displays that have ever been made.
LG is one of the best TV makers, and it's also one of the most prolific. LG tends to bring out many new TVs throughout any given year, from high-end displays that often feature in our best TVs guide, through to entry-level screens that are better suited to those on a budget. With so much choice, it can be a challenge to choose the best LG TV for you.
We've reviewed many LG TVs over the years, as well as many from other top brands so we know how the competition stacks up. We're always looking out for the best combination of design, performance and value for money.
LG TVs suit all kinds of preferences, including the best 8K TVs that look truly incredible; gorgeous QNED (LG's term for QLED, or sets that use quantum dots) TVs that deliver much higher brightness than even the best OLED TVs; and also cheap but cheerful 4K UHD TVs that would make a great second screen in a guest room.
Whether you're looking for a TV that's premium and packed with the latest features or want to get the best LG OLED TV for the least amount of money, we've got a number of options for you to consider in our guide to the best LG TVs below.
The best LG TVs 2023
Why you can trust TechRadar We spend hours testing every product or service we review, so you can be sure you're buying the best. Find out more about how we test.
THE BEST LG TVs 2023: OUR TOP PICKS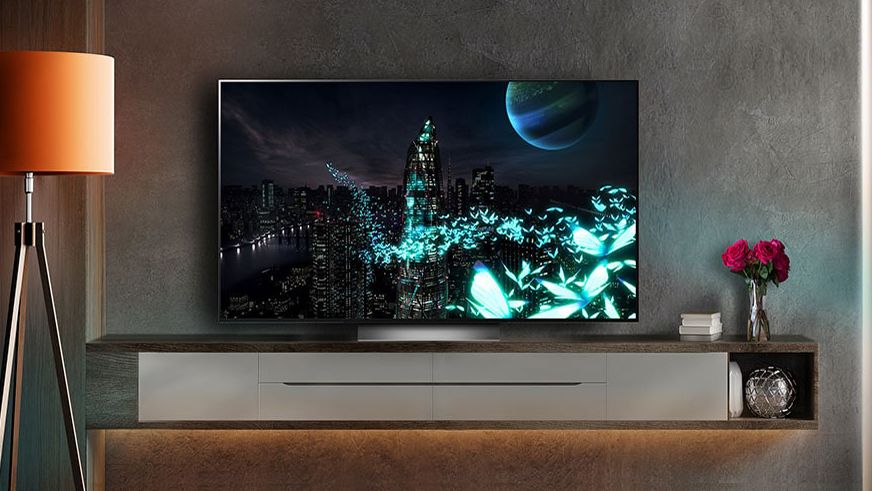 The best LG TV for most people
Specifications
Screen size:
42, 48, 55, 65, 77, 83-inches
HDR:
HDR10, HLG, Dolby Vision
Reasons to buy
+
Superbly bright screen (on most models)
+
Sleek, minimal design
+
Great connectivity and features
Reasons to avoid
-
No HDR10+
-
42 and 48-inch aren't brighter
Last year's LG C1 was our pick for the best OLED TV for most people. Now the LG C2 takes its place as it represents an upgrade on the C1 in some significant ways.
For starters, it's now available in a tiny (by OLED standards) 42-inch model as well as the more familiar larger screen sizes, and its OLED Evo technology delivers significantly improved color and brightness. However, it is worth pointing out that the smaller 42 and 48-inch models don't get the brightness boost.
The LG C2 has better colour saturation than the C1 and there's a brand new processor, the Alpha A9 Gen 5. The standout feature of the new processor is that it delivers better object enhancement and dynamic tone mapping than the C1, so what you get is a very realistic and detailed picture. In our LG C2 review we wrote: "Having tested it with everything from regular SD shows to Dolby Vision blockbusters, the C2 OLED has proven itself more than capable of handling pretty much any content you can throw at it."
During our testing we struggled to find any negatives. Yes, the lack of HDR10+ support was disappointing but with HDR10, HLG and Dolby Vision all the other key standards are covered. And the vivid mode isn't very nice – although that applies to pretty much every other manufacturer's vivid mode too. And on the upside the filmmaker mode is wonderful, and so are the cinema and HDR Cinema modes.
If you're on a tight budget, the larger and older C1s are more affordable and if you can afford even more take a look at the newer C3 in our guide below. But the C2 is the better TV than the C1 thanks to the significantly brighter panels on the larger models and more affordable than the C3. So if you're looking for the best LG TV you can buy right now, the C2 is it.
Read our full LG C2 OLED review
The best choice for those who want an LG OLED on a budget
Specifications
Screen size:
48, 55, 65-inches
HDR:
HDR10, HLG, Dolby Vision
Reasons to buy
+
LG's most affordable OLED
+
Excellent picture quality and impressive HDR
Reasons to avoid
-
Slightly older processor
-
Few HDMI 2.1 features and no 120Hz for gamers
-
Relatively weedy speakers
This is LG's most affordable OLED, and while that inevitably means it lacks some of the features of its more expensive stablemates, LG hasn't cut corners when it comes to picture quality. The OLED panel here is very impressive with bright whites, deep blacks and excellent contrast. As you'd expect the HDR support, like other LGs, includes Dolby Vision.
In our tests we found that the A2 lived up to LG's claim of "near-infinite" contrast, delivering deep blacks, along with eye-catching highlights. We measured 524 nits maximum light output in the Standard (HDR) picture mode, 542 nits in Vivid, and 526 nits in Filmmaker mode.
Unfortunately, the speakers are weedier than in the more expensive models, and while we could hear dialogue okay we found ourselves wanting more oomph for action scenes in movies and TV shows.
For gamers, the A2 lacks the HDMI 2.1 ports you'll find in the higher-spec models: it does have auto low latency mode (AllM) but the display is 60Hz, not 120Hz, and there aren't the HDMI 2.1 gaming features such as variable refresh rates. However those features are really for the most intense gamers; if you're the kind of player who isn't playing competitive e-sports then it's perfectly fine for the likes of Fortnite.
The A2 may lack the highest specs of others from the brand, but when it comes to picture quality it's a very fine TV. If you want to spend as little as possible to get really great visuals this is an excellent option.
Read our full LG A2 review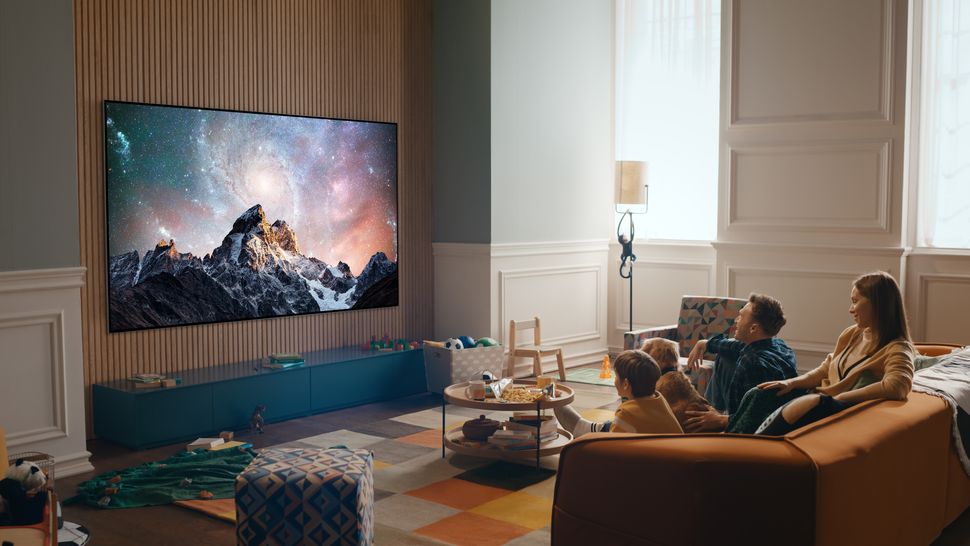 The best premium OLED TV with a stunning design
Specifications
Screen size:
55, 65, 77-inches
HDR:
HDR10, HLG, Dolby Vision
Reasons to buy
+
Outstanding contrast
+
Impressively thin design
Reasons to avoid
-
No stand included
-
Sound system struggles with bass
After something a bit more stylish? The LG G2 OLED is a knockout television that delivers a super-thin design that comes with a special flush wall mount, so it barely protrudes from the wall.
The real hero here is LG's OLED Evo technology with Brightness Booster Max, which makes this LG's brightest OLED yet – even more than the LG C2. Matched with excellent image processing, Dolby Vision HDR and – yes – four HDMI 2.1 ports, it's very well futureproofed.
In our LG G2 review we wrote: "The best surprise of all is the way the G2 uses its extra brightness to make pretty much every frame of any source you care to mention look even more sublime than it has on any LG OLED before."
The breathtakingly slim design makes it a real centerpiece television, with the contrast and color benefits of OLED pushed to new, lighting-enhanced heights. The new a9 Gen 5 AI processor is even more capable of smartly upscaling and processing onscreen objects in the most suitable way.
Watch out though: the G2 is really designed to be wall-mounted, and it doesn't come with a TV stand or feet out of the box. You can buy a floorstanding Gallery Stand alongside, or find a third-party solution for placing on a counter, though.
Read our full LG G2 review
The best LG TV if you love movies and gaming
Specifications
Screen size:
42, 48, 55, 65, 77, 83-inches
HDR:
HDR10, Dolby Vision, Hybrid Log Gamma
Reasons to buy
+
Great overall picture quality
+
Improved smart TV interface
+
Extensive gaming features
Reasons to avoid
-
Average built-in audio performance
-
No ATSC 3.0 broadcast TV support
-
Priced the same as last year's C2 series
The LG C2, which came before this TV, is still our top pick and the best LG TV for most people. However, the LG C3 is a newer, better TV with some notable upgrades – it'll just cost you a little more – and we recommend it if both watching movies and playing games are equally your top priority.
The LG C3 is a solid all-rounder TV and, after reviewing it, we said it might be a contender for the top TV of 2023. That's because it ticks a lot of boxes. It's slim, with a fibre construction that makes it more lightweight than its predecessor and it delivers a fantastic picture thanks to impressive levels of brightness, contrast and definition.
The LG C3 has got LG's Alpha9 Gen6 chip, used for picture processing and HDR-improving features, like Expression Enhancer and OLED Dynamic Tone Mapping Pro. It's tech like this that makes images look clearer, better and brighter. That's why we think it's a great LG TV for movie lovers, but gamers will love the four HDMI 2.1 inputs with support for 4K 120Hz, VRR, ALLM, along with FreeSync Premium Pro and Nvidia G-Sync.
Read our full LG C3 review
The best OLED choice for gaming and movies on a budget
Specifications
Screen size:
55, 65, 77-inches
Resolution:
4K Ultra HD (3,840 x 2,160)
HDR:
Cinema HDR (Dolby Vision, HDR10, HLG) Dynamic Tone Mapping
Reasons to buy
+
Deep blacks and detailed shadows
+
120Hz support
+
Affordable for an OLED TV
Reasons to avoid
-
Limited brightness compared to top OLED TVs
-
Unimpressive audio performance
-
Plastic table stand
The LG B2 is the company's step-up OLED from the A2, which features higher in this list. So what's the difference? Well, the B2 offers the same deep blacks and rich color as the A2, but also the same limited brightness. This means it's the better option for rooms where you can carefully control lighting conditions.
Otherwise, the B2 is a great all-rounder TV, delivering the same deep, detailed shadows, punchy HDR highlights, and excellent image uniformity you can expect from some of the best OLED TVs on the market from any brand – even some of the pricier models. Color rendition is also a B2 series strong point, but during our testing we found that you'll need to spend time making adjustments to get it to look its best.
The B2 has an ultra-slim panel and bezel but its plastic stand gives away its budget TV status. We found LG's innovative magic remote easy to use once we got the hang of it, and the on-screen point-and-click and scroll functions are preferable to attempting to identify and locate control buttons in a dark room as you would with a regular remote.
The main advantage of getting the LG B2 over the A2 is for its gaming-related features. The B2 boasts a 120Hz display, VRR, auto low latency mode (ALLM) and FreeSync. Yes, it costs a bit more than the A2, but for gamers that's worth it. Otherwise, the A2 is the more sensible option.
Read our full LG B2 review
The best LG TV with LED tech
Specifications
Screen size:
55, 65, 75, 86-inches
HDR:
HDR10, HLG, Dolby Vision
Reasons to buy
+
Wide viewing angle support
+
Much improved black levels
Reasons to avoid
-
Backlight flickering
-
No HDR10+ support
LG's LCD TVs have a hard time as LG focuses on making a case for OLED's superiority. However, if you're looking for an LCD TV the Nano90 is more than capable and won't cost as much as the flagship C2 OLED at the top of this list.
The arrival of HDR has been particularly challenging for IPS screens, putting even more strain on IPS's inherent contrast controls. The Nano90's new backlight power management system, though, truly transforms LG's LCD HDR fortunes – despite some mild backlight flickering.
Contrast is vastly improved over past LCD models, too – and black levels are, if not on a par with OLED, certainly still capable. During our LG Nano90 review we wrote: "It finally finds a way to massively improve - if not quite fully solve - LG's long-running LCD contrast and backlight problems. It does this, too, without sacrificing the viewing angle benefits of IPS LCD screens, while also bringing out the strengths of LG's Nanocell color technology in a way we've never been able to appreciate before."
We imagine that if you're after an LED set at this price range, you'll probably be making the jump to a QLED from Samsung. But for LG fans, though, the Nano90 is still a solid choice for your home
Read our full LG Nano90 review
The best LG TVs: FAQs
How do you choose the best LG TV?
If you're looking for the best LG TV, there are several key considerations you need to bear in mind.
The first is size. We know it's tempting to always assume bigger is better when it comes to technology. However, the size of the screen you should buy needs to be dictated by the space you have, how far away you'll be sitting from the screen and the kinds of content you'll be watching on it.
We'd also recommend checking out the HDR capabilities of any new TV –we've detailed these under each of the LG TVs in our guide.
It's also worth considering sound. If you're willing to spend extra cash on a soundbar, you don't need to agonise about audio. However, if you'd like an all-in-one cinema system, consider a TV that delivers great audio as well as a fantastic picture. For example, the LG C2 in our guide above also makes it into our list of the best TVs for sound.
Finally, have a price range in mind. You might be able to bump up your budget a little if you find the perfect TV – or find a great deal in the Black Friday sales – but it's a good idea to set a limit to begin with so you don't fall in love with the unrivalled images and features of a TV that's well above what you can afford.
You may also want to question whether it's definitely an LG TV you want. There's a lot to love about this brand, but it may also be worth your time to take a look at our best Samsung TV and best Sony TV guides as well.
Why should you buy an LG TV?
A great question. With so many outstanding TV brands out there, why should you choose LG over the rest?
Panel-maker LG Display (distinct from LG Electronics, which assembles and sells LG-branded TVs) has become the poster child for today's OLED TVs, as a major supplier to its competitors like Panasonic, Sony, or Philips.
While you may like the specific feel or features of other OLED ranges – Panasonic has a more grounded color palette, while Sony's Acoustic Surface Audio+ technology emits sound from the panel itself – you're still in a sense buying from LG.
LG's OLED sets tend to have a slightly warmer 'pop' to colors than some competitors, but the difference is pretty small unless you're looking for it. OLED is able to reach deeper black levels and offer more precise light control than even the best LCD or QLED TVs, thanks to its self-emitting panels and ability to turn pixels off entirely. The TVs degrade faster than LCDs, though, and can't go quite as bright as some of the newer Samsung TV models. (You can suss out your preference in our OLED vs QLED comparison guide.)
The webOS smart TV platform on LG TVs is also fantastic, with a sleek and polished interface alongside good app support – and voice commands through the Magic Remote for all new OLED sets. Keep in mind, though, that LG doesn't support HDR10+, even if it has generally wide support for HDR10, Dolby Vision, and HLG formats. UK viewers won't find Freeview Play on its most recent televisions either.
A feature that will be of interest to US viewers is an ATSC 3.0 tuner, which lets the set receive free, over-the-air TV channels broadcast using the next-gen ATSC 3.0 standard. ATSC 3.0 offers support for 4K resolution video with HDR and Dolby Atmos audio among other features, so it's worth investigating when buying a new TV. At present, only LG's G2-series models provide an ATSC 3.0 tuner, though we expect to see it offered in other lines in the future.
How we test
How we test the best LG TVs
The way a TV brand says a TV works and the way it does day to day doesn't always add up. That's why we're dedicated to testing every TV that we recommend, but there's a lot to consider.
We put all of the best LG TVs in this guide through their paces with a range of content resolutions – including standard definition, 1080p, 4K and sometimes 8K.
We rate the picture quality, the brightness and vibrancy of colors. We test the features and smart assistants built-in, as well as how the most popular streaming apps, like Netflix, work. We listen to whether the built-in speakers work well out-of-the-box so we can tell you whether it's a good TV for sound or one you'll absolutely need a soundbar for.
We also spend time tweaking the settings of a TV so we can say with confidence whether it has everything you need. We've recently upgraded our testing program to include measurements of peak HDR brightness, DCI-P3 color space coverage, Cinema mode (or Filmmaker mode, if available) color accuracy, and 4K input lag, so our reviews of LG and other TVs will include this data in the performance comments as well.
Importantly, we also live with the TV. By that we mean we don't just watch a few TV shows and call it a day. We test the viewing angles and brightness levels in different rooms at different times of the day. We'll listen to the state-of-the-art sound when we have family chatter to contend with and we'll share our first-hand experiences.
We've tested hundreds of TVs over the years, so we know what we're looking for and what makes a solid performance and a stellar performance.
We also think it's important to provide wider context, even in a guide like this one that's focused on one specific brand. That's why, where possible, we've included details about models with similar specs from other TV makers. That way you'll be able to make the best decision about which TV is right for you.
Naming conventions
Can't make head or tail of all those numbers and letters naming those LG TVs? We don't blame you – the name structure can be confusing, if necessary for differentiating the huge number of old, new, and incoming sets that LG releases to market. It doesn't help, either, that each TV maker tends to use different identifiers for their sets.
For LG's OLED TVs, the structure is slightly easier. Something like the LG C9 OLED will be listed as "LG OLED55C9PUA" – with "LG" obviously referring to the manufacturer, "OLED" referring to the panel technology, and "55" being the model size you're looking at (55-inch). Most sets will come in several sizes, though 55-inch is the flagship size for most new televisions these days.
Here, "C" is for the mid-range "C Series" of televisions, which sees a new model every year, alongside the budget "B Series", stylish, wallpaper-thin panel "G Series", and more advanced "Z Series".
The "9" in "LG OLED55C9" refers to the year the TV was released: 2019. That's why LG TVs that came out in 2018 were called "C8", "E8", and so on. At the end of the model number are three letters marking the territory the TV is sold in: "PUA" is for North America, while "PLA" is for the UK.
LG TV Guide Cheat Sheet
Here's a quick cheat sheet for reading an LG label:
Example: LG 65SM9500PUA
1. 65: Screen size (this is a 65-inch TV)
2. SM: Indicates panel technology (S for Super UHD) and year it was made (M for 2019)
3. 9500: The number here is the series (higher is better but also more expensive typically)
4. PUA: Territory that the TV is offered in (PUA for America, PLA for UK, PTA for Australia)
LED sets work a bit differently, though. LG's LEDs are now labelled under "NanoCell", rather than "Super UHD", though they're still the LED panels LG has been making for years.
The LG NanoCell 9 Series – that "9" again referring to its 2019 release, so you know it's up to date – is listed as "LG 65SM9500PUA", this time leading with the model size (65-inch). That's followed by the "S" labelling for Super UHD / NanoCell TVs, compared to "U" for simpler UHD TVs, "L" for LED TVs that aren't 4K. LG also used to use "E" for OLED and "P" or Plasma TVs (now discontinued), though you won't find these labels on new sets.
The second letter differentiates between each year's new product range. So, while 2019 4K LEDs from LG all have "SM" in them, 2018's sets had "SK" instead.
Check out the latest LG promo codes to see this month's best discounts.
Sign up to receive daily breaking news, reviews, opinion, analysis, deals and more from the world of tech.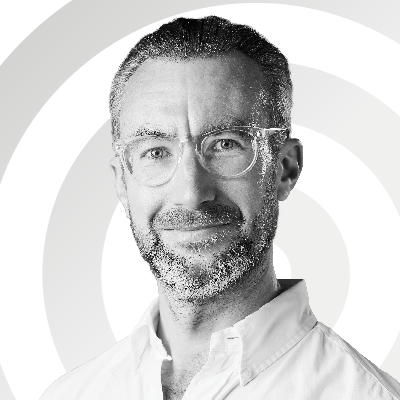 Managing Editor, Entertainment
Matt is TechRadar's Managing Editor for Entertainment, meaning he's in charge of persuading our team of writers and reviewers to watch the latest TV shows and movies on gorgeous TVs and listen to fantastic speakers and headphones. It's a tough task, as you can imagine. Matt has over a decade of experience in tech publishing, and previously ran the TV & audio coverage for our colleagues at T3.com, and before that he edited T3 magazine. During his career, he's also contributed to places as varied as Creative Bloq, PC Gamer, PetsRadar, MacLife, and Edge. TV and movie nerdism is his speciality, and he goes to the cinema three times a week. He's always happy to explain the virtues of Dolby Vision over a drink, but he might need to use props, like he's explaining the offside rule.