The best 32-inch TV for 2023: small screens for any budget
Best
Contributions from
last updated
Best 32-inch smart TV for small but mighty viewing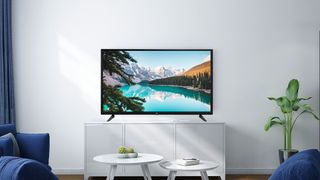 (Image credit: Flipkart)
Editor's note: November 2023
We'd pick Samsung's The Frame as the best 32-inch TV because it's a great mix of form and function. A bold QLED display delivers rich color reproduction along with HDR to bring out a high level of detail in movies and TV shows alike, while the design is much more palatable than you get from the vast majority of smaller TVs.
Matt Bolton, Senior Editor, TV & Audio
The best 32-inch TVs are smarter than you think. In fact, many of the best 32-inch TVs are packed with a stack of smart features, useful tech, and deliver strong picture performance, despite not featuring the same high-end screen tech as larger models. But this means they're much cheaper than their bigger siblings – when so many of us are watching our money to make sure we're not spending more than we can afford, 32-inch sets are often very wise buys.
It's worth pointing out that if you're looking for the best 4K TVs you won't find them at this size. That's because at 32 inches you simply won't get the benefit of all those extra pixels – so you'd be paying for something you can't really see. These TVs have either HD or 1080p resolution and that's more than sharp enough; we don't think you get any benefit from 4K until you step up at least one size to one of the best 40-inch TVs. It's much better to have HDR instead: that gives you much more dynamic and lifelike images no matter what display resolution you have, and some of these TVs include it.
We still test 32-inch TVs the same way we test anything else, though – we're looking for rich contrast, realistic colors, and user-friendly smart TV software with all the key services on. We just obviously expect a different level of performance from these much cheaper TVs compared to more expensive models, and we take their price and size into account when judging them.
Unfortunately, one feature that many of the TVs we've chosen have inherited from larger models is fairly lackluster sound. That's an easy fix: we'd definitely recommend investing in one of the best soundbars to truly bring things to life. The Sonos Ray is a particularly good, more affordable option that's the right size for these kinds of TVs.
The best 32-inch TV for 2023
The best 32-inch TV overall
Specifications
Resolution:
Full HD (1080p)
Reasons to buy
+
Beautifully made with customizable bezels
+
Great QLED image quality
Reasons to avoid
-
Expensive compared to rivals
Proving that small TVs can still be stylish, our top pick for the best 32-inch smart TV is the 2021 version of Samsung's The Frame TV range. It has a customizable frame that makes it ideal for wall hanging, and it has a special Art Mode, where it blends into your home by displaying works of art when not in use for TV and movies.
There have been previous versions of the Samsung The Frame TV, but this latest 2021 version feels like an upgrade in the picture department. In larger sizes, its QLED screen is 4K resolution, but the 32-inch model is Full HD with HDR. Thanks to the QLED, you can expect wonderfully rich colors from The Frame TV, with Samsung making use of a Dual LED backlight system, bringing together two color temperatures to make sure contrast is even and rich.
During our testing, we found this TV remarkably easy to set up. This was thanks to the inclusion of Samsung's fantastic One Connect box. This breakaway box connects to the screen with a single clear cable, and houses all of the connections you'll need for external devices – but can hide them away somewhere out of sight.
Read our full Samsung The Frame TV (2021) review
2. Vizio D32h-D1 (US)
The best cheap 32-inch TV for US buyers
Reasons to buy
+
Full array backlighting
+
Reasons to avoid
-
Remote is annoying to use
-
Sound quality isn't top class
VIZIO pretty much rules the roost when it comes to great-value TVs in the United States, with the Vizio D-Series emerging as one of the best small TVs out there right now.
While the name might not exactly jump out at you, Vizio's small screen hits dead center for balancing features and price. You don't get a 1080p Full HD screen, but you get a full array LED backlight, which means a brighter image that's easier to see during the day. You also get smart TV features full of the most popular streaming services (including Netflix, YouTube and Hulu) on the SmartCast platform, which is also used on Vizio's high-end sets.
You're getting a basic pair of 5W speakers built-in, so it might be worth plugging in some external audio hardware, but you're getting a good feature list for such a small TV and small price – including two HDMI ports, one USB port, and HDMI ARC support for a soundbar.
This is an untested model, but if you're looking for something smart, small and affordable at a 32-inch size, VIZIO's small screen offers a lot for the price.
The best cheap 32-inch TV for UK buyers
Specifications
Panel technology:
LED LCD
Smart TV:
Toshiba Smart Portal
Reasons to buy
+
Surprisingly good images
+
Built-in Alexa support
Reasons to avoid
-
Not Full HD
-
Alexa's voice is a bit hoarse
The Toshiba WK3C Alexa TV combines straightforward TV viewing and voice assistant functionality in one very affordable package, making it one of the best 32-inch TVs out there.
The built-in (and hands-free) Alexa support covers what you'd get from one of the best smart speakers or one of the best smart TVs. During our testing, we had no trouble using the Amazon voice assistant to summon apps, look for content, or power the television on and off – though it's an always-on affair, without the easy mute functions of an Amazon Echo.
The picture is surprisingly good, too, given the price and limitations of this HD resolution set. The processor handles HD sources, or those downscaled from 4K, very well. There's a trace of motion judder that occurs across moving backgrounds, pictures far better in the foreground in general, but it's a small issue that's not overly noticeable on such a small TV. Freeview Play support is a great addition for UK viewers too.
All in all, the Toshiba WK3C is something of a steal for those who don't need a higher-resolution screen. Just keep in mind that you're only getting HD (720p) resolution on both the 24-inch and 32-inch sizing options.
Read our full Toshiba WK3C Alexa TV review
5. TCL 3-Series Roku TV (US)
The best 32-inch TV for smart TV features
Reasons to buy
+
3 X HDMI ports
+
Roku platform built-in
Reasons to avoid
-
Dim output compared to rivals
-
No HDR on offer
The TCL 3-Series isn't the most technically impressive model in our best TCL TVs guide, but it does offer a lot for the price. At a 32-inch size, this small TV packs in Full HD resolution, direct full-array dimming (no edge lighting then) and even the excellent Roku operating system found on a host of other TCL TVs.
Roku is the saving grace of this cheap TV, adding a sleek and well-organized smart platform with substantial app support: Netflix, Disney Plus, Apple TV Plus, Hulu, and more. Three HDMI ports give you a lot of connectivity options too, while the 60Hz panel doesn't hurt either.
TCL TVs have a tendency towards quite aggressive overprocessing and high contrast images, which will only be more prominent on its cheaper screens – but for an affordable model that won't be a nightmare to navigate, the 3 Series is a good bet for one of the best 32-inch TVs.
And while we haven't reviewed this model ourselves, we've seen enough TCL TVs to get a good sense of what's on offer.
The best cheap 32-inch TV with 1080p resolution
Specifications
Resolution:
Full HD (1080p)
Reasons to buy
+
Decent picture compared to rivals
+
Android TV built-in
Reasons to avoid
-
Limited viewing angles
-
Feeble sound
Cello might be a humble British TV brand, but it knows how to cater to those on a tight budget and those in need of a smaller-than-standard screen. The Cello Smart Android TV starts at just £179 for a 24-inch size, and comes in at £199 for a 32-inch TV size.
For that price you're getting Full HD (1920 x 1080) resolution, and surprisingly comprehensive smart TV features. The Cello Netgem smart TV that used to be in this guide made do with a very basic operating system – without even Netflix support – and the move to Android for the latest TVs from this range can only be an improvement.
Sure, there are better interfaces than Android for higher-end sets, but it's highly unusual at this price, packing in Chromecast, Google Assistant support, and the best streaming services such as Netflix, Amazon Prime Video, YouTube, Rakuten. You even have Freeview Play – for the UK's terrestrial broadcaster catch-up services.
Picture performance is decent for the price, too, with consistently lit pictures and generally smooth motion from HD/SDR sources.
Read our full Cello Smart Android TV review
The best 32-inch TVs 2023: FAQ
What are the perks of a small 32-inch smart TV?
Size isn't everything, as the best 32-inch TVs can attest to. Many of these smaller screens offer much sharper 720p or 1080p picture quality thanks to their compact display. This means there's much less risk of the displayed image appearing blurry as a result of poor upscaling on a larger 4K-capable TV. Some even offer HDR, injecting that smaller, sharper screen with a burst of color.
The smaller size of a 32-inch TV also means that they're offered a good degree more in the way of portability. Need to move the TV to a different room or house? It's far more manageable with a smaller 32-inch TV than with a 4K giant.
How much does a 32-inch smart TV cost?
Prices vary between brands, but even the best 32-inch TVs are cheaper than even the most basic, entry-level 4K tellies. Prices can also vary depending on what features you're looking for.
UK buyers on a budget might look for the Cello Smart Android TV, which costs £199 for a 'gets-the-job-done' level experience. For something more premium, the great-looking (in more ways than one) Samsung The Frame 32-inch QLED TV costs around £449.
In the US, the Vizio D-Series' 32-inch model, which is our top choice at the moment, is somewhat equivalent to the Cello Smart Android TV, costing just $179 for a basic, but functional experience. The TCL 3-Series is similarly affordable at $219 but with a few quality features like full 1080p HD, 3 HDMI ports and loads of streaming apps built in.
Is a 32-inch TV too small for a living room?
That totally depends on the size of your living room, how far away you want to be from your TV in order to watch it and what you'll be using it for, like watching movies and TV shows or playing games and catching up with sports.
Generally speaking, the viewing distance between you and your TV should be at least 1.5 times the diagonal screen size of the TV. So if you have a TV that's 55-inches, then the minimum viewing distance needs to be 82-inches, around 6.8 feet.
However, some people might still find that way too close for comfort and it'll all depend on personal preference.
What to look for in a 32-inch smart TV
Why you can trust TechRadar We spend hours testing every product or service we review, so you can be sure you're buying the best. Find out more about how we test.
Shopping for a new TV can feel pretty overwhelming these days: there are so many different technologies and each manufacturer seems to put all kinds of acronyms in their product descriptions to make things feel even more confusing. Never fear. That's why we're here.
Other than the price, there are only a few really crucial things you need to consider when you're shopping for a 32-inch TV. The first is resolution, which is how many dots – pixels – the screen is made of. The more dots, the better the picture. At this size you'll see models described as HD or Full HD. The latter is better. HD resolution is the same as a DVD disc, so the screen has 720 rows of pixels from top to bottom. Full HD has 1,080. That means more detail, especially if you're sitting fairly close to the TV.
You'll see the acronym QLED on a lot of TV sets in general, especially ones from Samsung. QLED is a modern TV technology that's designed to deliver brighter, more colorful pictures – it's a big step up over the non-QLED options you get among 32-inch TVs.
There are two more acronyms to look for: HDR and HDMI. HDR stands for High Dynamic Range, and it means that the contrast between the lightest and darkest bits of the picture is very dramatic. That's great for movies and for gaming. And HDMI refers to the most important connection the TV has, which is the HDMI sockets it has for connecting external devices such as games consoles, streaming boxes or Blu-ray players. Soundbars can also connect over HDMI, but most can also connect over a digital optical port, and that's what we'd recommend with most 32-inch TVs, since they tend to have a limited number of HDMI ports you'll want to use for other purposes.
Original reporting in this article was by John Archer.
Sign up for Black Friday email alerts!
Get the hottest deals available in your inbox plus news, reviews, opinion, analysis and more from the TechRadar team.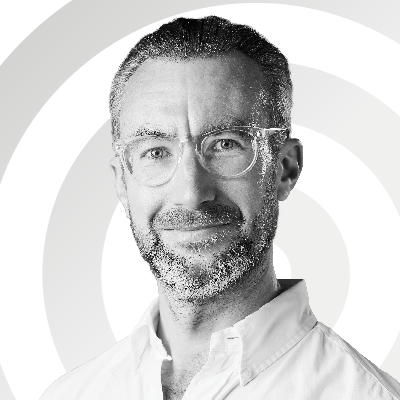 Managing Editor, Entertainment
Matt is TechRadar's Managing Editor for Entertainment, meaning he's in charge of persuading our team of writers and reviewers to watch the latest TV shows and movies on gorgeous TVs and listen to fantastic speakers and headphones. It's a tough task, as you can imagine. Matt has over a decade of experience in tech publishing, and previously ran the TV & audio coverage for our colleagues at T3.com, and before that he edited T3 magazine. During his career, he's also contributed to places as varied as Creative Bloq, PC Gamer, PetsRadar, MacLife, and Edge. TV and movie nerdism is his speciality, and he goes to the cinema three times a week. He's always happy to explain the virtues of Dolby Vision over a drink, but he might need to use props, like he's explaining the offside rule.