Marvel's Spider-Man 2 delivers a satisfying Spidey-saga that gives fans everything they could want from a Venom arc and also includes several surprises. It's a single-player open-world game that prioritizes fun above all else, with a host of accessibility features to let everyone join in.
Pros
+

Traversing the city is a joy, especially with the new web wings

+

A true comic saga story that sets up huge stakes and delivers on them

+

Each character feels meaningfully different to play
Cons
-

Lots of busywork

-

The story takes a long time to get going
Why you can trust TechRadar We spend hours testing every product or service we review, so you can be sure you're buying the best. Find out more about how we test.
Review info
Platform reviewed: PS5
Available on: PS5
Release date: October 20, 2023
The first thing you'll notice about Marvel's Spider-Man 2 is the speed. Whether you're throwing down with an alley full of arsonist thugs or pirouetting between skyscrapers, Spider-Man 2 is at its best when you're moving fast.
Marvel's Spider-Man 2 won me over immediately because you don't lose any of the abilities that you pick up during the games that came before it (or at least, I didn't immediately notice anything missing). As a result, if you're familiar with getting around New York City in Marvel's Spider-Man or the standalone Miles Morales adventure, you'll immediately feel right at home. Many of the new traversal abilities just add to your existing toolkit for getting around, and going places is so much fun that it will keep you entertained through several of the game's more rote fetch quests.
The best of these additions are the web wings; ridiculous armpit-mounted wings that allow you to glide around the expanded open world like some kind of flying spider-squirrel. You can fit glides in amongst the swinging and web-zipping to get little boosts of speed, but these moves are also an effective way to get around when the nearby buildings are low to the ground - essential now that you can cross the river from Manhattan and venture out into other boroughs.
It takes two
Combat is, similarly, fast-paced and frenetic. Most fights will involve you bouncing between enemies to knock them up into the air, or slithering between their legs as you pinball around dishing out violence in every possible direction. You have a fair bit of control, but really you're just gently suggesting how the fight goes. It isn't precise, but it's a lot of fun. Gadgets offer some valuable firepower and can change the make-up of a fight as they get more powerful.
The two different Spider-Men - I'm bitterly disappointed that Insomniac didn't follow the Aliens naming convention and call this game 'Marvel's Spider-Mans' by the way - feel completely different too. Miles Morales has bio-electric powers and the ability to turn invisible for a while and starts off feeling somewhat stronger, but Peter Parker quickly gets a variety of new symbiote-infused abilities that make him much more powerful in combat. You can switch between them at any point with the press of just a couple of buttons, but the story makes you spend a lot of time with each.
In the first two-thirds of the game, you're mostly fighting goons, whether they're the villain Kraven's hunters or regular street criminals. Fights are challenging and interesting against all these foes. Later on, you'll throw down against symbiote enemies and that's when things start to come apart a little bit. The symbiote enemies have the same sort of mobility as you and are durable. Fighting against them is often exhausting, and there are so many enemies attacking you during later fights that it just drains your energy.
Still, the strong story kept me going even as my enthusiasm waned. Marvel's Spider-Man 2 tells an authentic comic book saga with a lot of moving parts and complicated characters throughout its runtime. Threats also come and go frequently. You don't see Venom, the game's headline villain, until nearly two-thirds of the way through, but you'll feel his influence throughout as you see the symbiote's impact.
A subtle change
Something really interesting is the way Marvel's Spider-Man 2 keeps you playing as Peter Parker even as the symbiote starts to affect him negatively. Parker goes from the friendly neighborhood Spider-Man to an angry anti-hero while under your control and, while he doesn't notice the change, you'll feel it in the way he fights, and the way the quips he delivers aren't so much barbed as delivered with the force of a sledgehammer. By letting you play through this, the game delivers something I've not really seen before, building up this gargantuan threat so that when it comes time to deal with the symbiote once and for all, you've already bought in.
Best bit
The first time you land at one of Marvel's Spider-Man 2's street crimes and see one of your allies there already cleaning it up. It always feels cool and the team-up attacks are a lot of fun, too.
That story is paired with a tremendous sense of spectacle. From the opening of the game, where you fight a skyscraper-sized Sandman, to its climactic final fights, the action rarely lets up. A late-game section where you control Mary Jane as it switches to a third-person shooter while she blasts symbiotes is so ridiculous that I laughed out loud in derision, but the game hits more of these big ideas than it misses. It's probably the first media that's made me actually care about Kraven the Hunter, too.
There's a lot of fan service here too, whether that's in introducing new characters from the comic universe or just letting you do something cool that you've always wanted to do. I don't want to spoil any of these in the review, but as a Spidey fan, I saw plenty that made me grin.
As a first-party title for the PlayStation 5, Marvel's Spider-Man 2 makes use of a lot of the proprietary features on the DualSense controller. This could involve listening to podcasts through the speaker on the controller, squeezing the triggers the right amount to hack a computer system, or shaking the pad to refill a paint tin. It's fine, but it all feels like a bit of a sideshow to me.
Always something to collect
There's a great collection of suits for both Peter and Miles and special suit abilities are no longer tied to them, so it's mostly just about making sure your Spider-Men look tip-top. Instead, you'll invest a multitude of collectible currencies into your suit technology, which buffs you in a lot of different ways no matter what you're wearing. There are too many currencies in the game, though, to the point where it's almost dizzying trying to keep track of them all. However, if you keep up a balanced diet of hitting icons on Spider-Man 2's map, you'll usually have enough to get what you want at any time.
I reviewed Marvel's Spider-Man when it came out and found that it overstayed its welcome somewhat. Marvel's Spider-Man 2 has the same problem, but it should be given credit for being a sequel that easily justifies its existence by doing something interesting with the familiar. I like Marvel's Spider-Man 2 a lot more than its predecessors, and I think it's a game with real heart. A poorly paced first act and a disappointing finale scupper the chances of this being one of Sony's all-time greats, but it's an absolute blast nonetheless.
Accessibility features
There's a heap of accessibility features in Marvel's Spider-Man 2, with an astounding amount of options for customizing the way the game actually plays.
There are some robust presets that are aimed at those with different needs when it comes to vision, sound, motor controls, and even motion sensitivity. These will flick several different options on as presets.
These options and several more are available to help with requirements and the options are vast. Toggle switches allow you to reduce the game speed, make chases easier, simplify puzzles, or even make melee attacks and dodges triggered by holding the button rather than tapping it repeatedly. This feels like the gold standard. Hopefully other studios take note.
How we reviewed
I played roughly 50 hours of Marvel's Spider-Man 2 and completed the main story and most of the side objectives, before hoovering up a few collectibles. The in-game progression tracker puts me at 86 percent complete.
I played the game mostly with a PS5 DualSense Edge controller, but it actually made the game more difficult as several mini-games require tight trigger control, which I found tricky because of the Edge's hair-trigger settings.
For more like this, we've got a list of the best superhero games that will put you into the shoes of more fan favorites.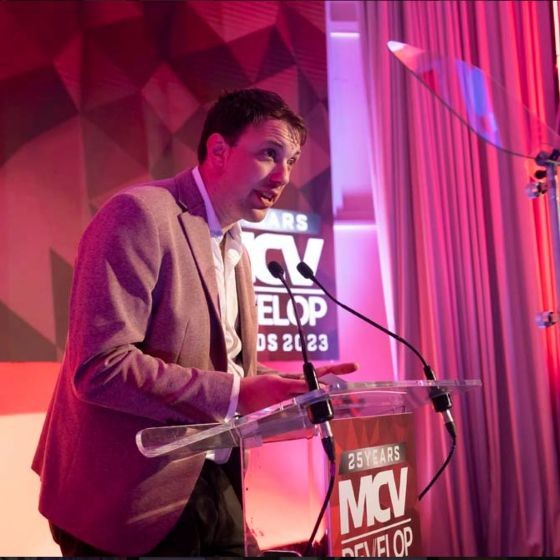 Editor in chief, TechRadar Gaming
Jake Tucker is the editor in chief of TechRadar Gaming and has worked at sites like NME, MCV, Trusted Reviews and many more. He collects vinyl, likes first-person shooters and turn-based tactics titles, but hates writing bios. Jake currently lives in London, and is bouncing around the city trying to eat at all of the nice restaurants.