Final Fantasy 7 Rebirth release date, gameplay and latest news
News
Contributions from
last updated
Final Fantasy 7 Rebirth is coming early next year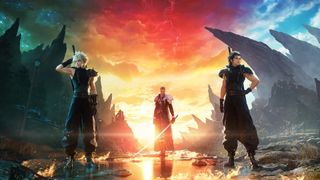 (Image credit: Square Enix)
Final Fantasy 7 Rebirth will soon be upon us, letting fans old and new get their hands on the latest installment of Square Enix's ongoing remaster of the genre-defining 1997 original - widely regarded as one of the best JRPGs of all time.
Sequel to Final Fantasy 7 Remake, Final Fantasy 7 Rebirth will offer the next leg in Cloud and company's reimagined journey. Starting where its predecessor left off, we will rejoin our heroes as they leave the dystopian sci-fi metropolis of Midgar and make their way into the wider world. Trading bleak, industrial vistas for greener pastures, Final Fantasy 7 Rebirth will offer a take a more open-ended segment of Final Fantasy 7.
Following in its predecessor's footsteps, Final Fantasy 7 Rebirth is set to offer gorgeous graphics alongside a hybrid combat system that allows for battles to take place in real-time, contrary to the turn-based approach taken by its 1997 namesake. The ending of Final Fantasy 7 Remake has also introduced some significant changes to Cloud's story, leaving many to wonder where Final Fantasy 7 Rebirth will take things. With its high production value and attention to cinematic realism, Final Fantasy 7 Rebirth has its sights set on being one of the best RPGs of 2024. Read on to find out everything we know about the upcoming game, including the latest trailers and previews.
Final Fantasy 7 Rebirth: cut to the chase
What is it? The sequel to Final Fantasy 7 Remake
When is it coming out? February 29, 2024
What can I play it on? PS5
Final Fantasy 7 Rebirth release date and platforms
Final Fantasy 7 Rebirth is planned to release in February 29, 2024 for PS5. This detail was revealed during a brand new showing at a Sony State of Play event that aired September 14, 2023.
Will Final Fantasy 7 Rebirth come out on PS4 or Xbox?
Unfortunately for PS4 owners, Final Fantasy 7 Rebirth won't be a cross-gen release like the first part. We expect, however, that like Final Fantasy 7 Remake, Rebirth will also arrive on PC at a later date once its PlayStation exclusivity deal runs out. Though, this hasn't been confirmed. It's unlikely to come to Xbox Series X or Xbox Series S, given the fact that Final Fantasy 7 Remake still hasn't made the trip to Microsoft's consoles.
Final Fantasy 7 Rebirth trailer
The latest trailer for Final Fantasy 7 Rebirth was unveiled during a Sony State of Play event that aired September 14, 2024. You can watch it below:
Those keen for more Final Fantasy 7 Rebirth content can find the first look trailer on Final Fantasy's official YouTube channel.
Final Fantasy 7 Rebirth gameplay
The Final Fantasy 7 Rebirth trailers have all shown off the game's combat mechanics. At a glance, we seem to be in for more of what we got with Final Fantasy 7 Remake: a satisfying action RPG with slick swapping between characters and a pause mechanic to help with decision-making.
That being said, it seems likely that the developers will implement some improvements. For instance, it seems likely that aspects of Final Fantasy 7 Remake Intergrade's Intermission chapter will feature in Final Fantasy 7 Rebirth, according to the game's co-director. Speaking with The Washington Post (via VGC) in July 2021, Naoki Hamaguchi said that some of the combat and gameplay enhancements introduced in Intergrade will likely be in Part 2, more specifically, Yuffie and Sonon's team-up moves from Intermission.
"I am rather satisfied with this final form, in which the strategic element of the command-based battle from the original co-exists with the real-time, action-oriented battle," he said. "Additionally, with 'Intermission,' there's another element introduced: combo moves where Yuffie and Sonon team up … which makes for a different feel in battle strategy. I would like to leverage these, including other elements we tried out in 'Intermission,' in our next story."
Final Fantasy 7 Rebirth story and setting
In terms of story, we don't know much about Final Fantasy 7 Rebirth. If it were more of a straight-up remake, then we'd have a far clearer idea about where the narrative is headed. Though Final Fantasy 7 Remake mostly stuck to the script of its original counterpart, there were a few significant differences that could take the plot in a different direction. Either way, Final Fantasy 7 Rebirth will be taking us out of the sprawling dystopian city of Midgar, across lush forests and foreboding badlands.
The Whispers, ghostly antagonists keen on preserving the original Final Fantasy 7 timeline were a key element in Remake. According to a blog post in which co-director Motomu Toriyama spoke about Final Fantasy 7 Rebirth, these ethereal meddlers aren't going to be able to keep the timeline in order this time around.
"As it says at the end of the game 'The Unknown Journey Will Continue', and Cloud and his friends will be on that journey for a while yet," co-director Motomu Toriyama says in the final installment of Square Enix's FF7 Remake blog series (opens in new tab). "From here on in the Whispers cannot act to maintain the destined timeline, so fans can look forward to seeing what kind of future awaits the team."
Since Final Fantasy 7 Remake ended with the defeat of the Whispers, this narrative decision by Toriyama makes a lot of sense.
What we do know, however, is that "new comrades" will be joining Cloud in Final Fantasy 7 Rebirth according to battle director Teruki Endo (via GamesRadar). We've already seen Yuffie and loveable canine Red XIII in the Summer Games Fest trailer, but there may well be further surprises in store, especially given Zack's return to the world of the living. Endo promised that Cloud and pals will work together in "even closer ways than before." What this means in practice, however, is yet unknown.
Final Fantasy 7 Rebirth news
Final Fantasy 7 Rebirth is available for preorder
As of September 1, preorders are available for Final Fantasy 7 Rebirth on Amazon.com and Best Buy in the US. Readers in the UK can preorder the title from Game. Despite preorders being available, however, there is still no word on an exact release date for the title.
Final Fantasy 7 Rebirth now slated for release in "early 2024"
While previously aiming to release sometime around the back end of 2023 or the beginning of 2024, Final Fantasy 7 Rebirth has now been unambiguously scheduled for an "early 2024" release, according to a trailer revealed at Summer Games Fest 2023. While this does mean a slightly longer wait for fans, it is encouraging to see Square Enix narrow down the release window.
Microsoft states that FF7 Rebirth may not come to Xbox consoles
While we do know that Final Fantasy 7 Rebirth will only launch on PS5, it was hoped that the game could then head to Xbox. According to comments by Microsoft (via Eurogamer), Sony has "entered into arrangements with third-party publishers which require the 'exclusion' of Xbox." The report then goes on to offer examples of what games Microsoft is talking about, which includes FF7 Remake.
For now, there's been no confirmation as to whether these 'exclusion' agreements are real. It's worth noting, however, that Final Fantasy 7 Remake still hasn't come to Xbox platforms, despite having released in April, 2020.
Work on Part 3 has started
In a Tweet (opens in new tab), Tetsuya Nomura also revealed that development on Rebirth has been "progressing rapidly" since the studio adopted a new development structure, meaning that work on Final Fantasy Remake Part 3 has already begun.
Here's our list of the best upcoming games for you to check out while we wait for Final Fantasy 7 Rebirth. If you're looking for that JRPG fix, we loved our time with Final Fantasy 16, and we think you might, too.
Sign up to receive daily breaking news, reviews, opinion, analysis, deals and more from the world of tech.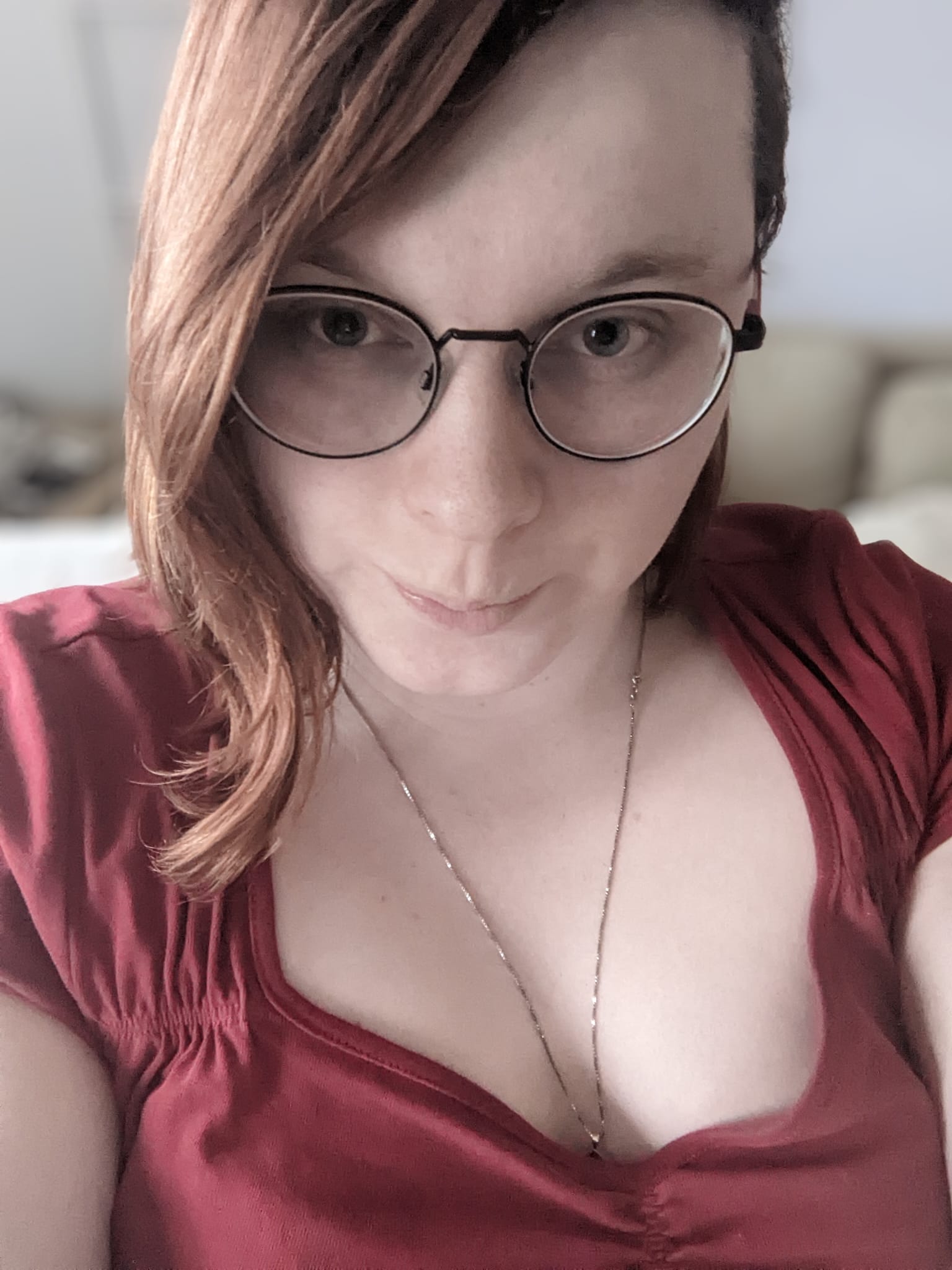 Cat Bussell is a Staff Writer at TechRadar Gaming. Hailing from the crooked spires of London, Cat is an experienced writer and journalist. As seen on Wargamer.com, TheGamer.com, and Superjumpmagazine.com, Cat is here to bring you coverage from all corners of the video game world. An inveterate RPG maven and strategy game enjoyer, Cat is known for her love of rich narratives; both story-driven and emergent.
Before migrating to the green pastures of games journalism, Cat worked as a political advisor and academic. She has three degrees and has studied and worked at Cambridge University, University College London, and Queen Mary University of London. She's also been an art gallery curator, an ice cream maker, and a cocktail mixologist. This crash course in NPC lifestyles uniquely qualifies her to pick apart only the juiciest video games for your reading pleasure.
Cat cut her teeth on MMOs in the heyday of World of Warcraft before giving in to her love of JRPGs and becoming embedded in Final Fantasy XIV. When she's not doing that, you might find her running a tabletop RPG or two, perhaps even voluntarily.