The best PS4 headsets help immerse you into Sony's legacy console and the best games it has on offer. So, whether you're in the market for a replacement for an older model or looking for a well-rounded upgrade, we've made the buying decision significantly easier by compiling a list of the best products to suit all budgets and preferences.
Given the fact that the PS4 is heading into a decade on the market, the best PS4 headsets are generally cheaper now than they've ever been. There are some exceptions of course, but we are seeing the heavy hitters in the industry retail these older models in the wake of the PS5 console entering its third year of market availability. We should stress that if you're after what's current-gen, then the best PS5 headsets are going to be more your speed.
If you're interested in taking your step that extra step further, the best PS4 controllers can help make the best PS4 games more enjoyable all these years later. There's life in the old dog yet, so if you haven't made the jump over yet, fret not, as there are plenty of titles yet to experience on previous-gen, too.
The best PS4 headsets in 2023
Why you can trust TechRadar Our expert reviewers spend hours testing and comparing products and services so you can choose the best for you. Find out more about how we test.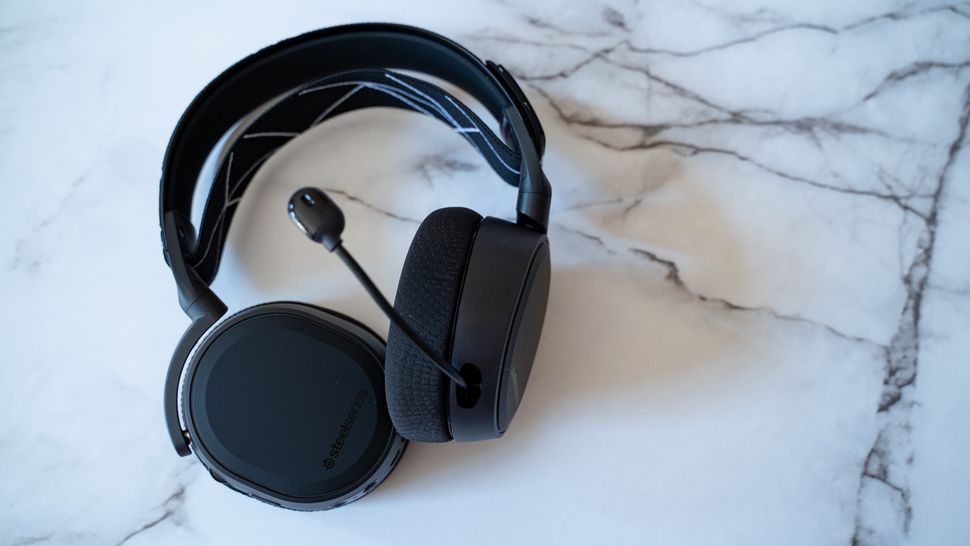 The Arctis family has many variants, but for the PS4 gamer with their eyes on the near future, the Arctis 9 is your best bet. It's wireless, features Bluetooth connectivity on top of that, and lets you run speaker inputs through the hub so you don't have to change audio ins and outs manually - just turn the headset on and off and let your system figure out the rest. All things considered, for $199 / £179 / AU$ 280, there's a lot on offer here.
Like all models in this illustrious family, the response is flatter and more like a set of studio cans than other gaming models. That means a less pronounced bass response, so drum and bass devotees may perhaps want to look elsewhere. Everyone else is treated to a rich soundscape that's perfect for gaming, but it's not so tightly tuned that it can't work for music or movies, too.
Virtual surround is on the menu - and actually quite hard to turn off, though possible - but the best sound comes from the stereo configuration. The retractable mic isn't a highlight, coming across thin compared with other mics. Still, it's clear, reliable, and great at noise-cancelling. Best of all, the Arctis 9 is compatible with PS5, so no need to rethink your audio setup once you've picked one up.
While there's little that's exciting exactly about the Turtle Beach Recon 70, you can't really fault the budget headset for how good it sounds and feels on your head. That's because you can expect to pay around $24.99 / £24.99 for a brand new model, though some older iterations sell cheaper than this.
In our testing, we found that the Turtle Beach Recon 70 did an above-average job of immersing us in gameplay despite the lack of anything fancy like noise canceling or surround sound. It's very much a case of you getting what you pay for with these, making them ideal for kids and families, as well as the wallet-minded gamer after something that won't break the bank this year.
Speaking of, shooter fans are particularly catered to with this headset. We found that this unit hit its stride in popular games such as Fortnite for both listening in on what those around us were doing and giving out commands ourselves. That's because the mic, despite sounding a little thin, was crystal clear where it mattered the most; commendable giving the humble sticker price all in all.
If you're all good with keeping tethered to your setup then the HyperX Cloud Alpha headset is hard value to argue against on your PS4 system. It's a tried and true formula that's frequently been upgraded over the years for a reason - it feels great on your head and sounds like a headset which should by all rights cost far more.
You can currently pick up the HyperX Cloud Alpha for around £55 / $99.99 depending on the colorway. In our testing, we found that the latest version boasted not just quality design, but also excellent audio across the board, with a microphone that was one of the best in class for under the $100 / £100 price range.
What's more, with the 3.5mm connection, it's great for other platforms as well, not just PS4, adding to the versatility on offer. There's also an included extension lead cable which we found to be admirable when gaming further away from the desk. Given what you're paying here, there's little we can fault this latest effort for in 2023.
Astro's reputation for gaming headsets has been the envy of other manufacturers for the better part of a decade now. Like all previous versions of the A50, this refreshed model is about as expensive as the market gets, but it's also right at the high-tide line for quality.
You'd expect some pretty special build quality for the price point of $299 / £349/ AU$489. What you get is a design that not only looks great sitting on your desk, thanks to a combination of rubberized matte and a glossy aluminum finish, but it delivers exceptional comfort too. There's more cushioning here around the earcups and headband than on a corner sofa, but it's not heavy or stifling as a result.
The sound is definitely designed with games as a priority, so you get a pronounced bass response that makes itself known when bullets fly and combustible objects combust. But it's not tweaked to such an extreme at the driver level that it sounds artificially scooped when you bring up Spotify or Netflix - and that subtlety it retains outside games really sets it apart.
Best PS4 headsets: FAQs
What are the best headsets for PS4?
We think some of the best headset brands on PS4 include SteelSeries, Turtle Beach, Astro, and HyperX. Others to consider in a similar vein include Razer and Gioteck, too. With the PS4 being almost a decade old now, many older models have since been discontinued or replaced, so we're keeping you up to date.
What are good wireless headsets for the PS4?
If you've got the cash for it, we think that the SteelSeries Arctis 9 and the Astro A50s are pretty unrivalled when it comes to the best wireless headsets available on PS4. While some others may undercut in terms of price, the sound quality of these are paramount.