Best gaming earbuds in 2023
Best
Contributions from
last updated
All the best gaming earbuds available in 2023
Best gaming earbuds: Quick Menu
1. The list in brief
2. Best overall
3. Best wired
4. Best budget
5. Best for PS5
6. Most powerful
7. Best for music
The best gaming earbuds are a gateway into more immersive audio while gaming on the go since they have a much smaller form factor than your standard gaming headset. Without sacrificing too much quality, the best gaming earbuds are the perfect travel companion for your daily commute or any long distances where you don't want to stray too far from your screen.
In addition to being more convenient, the best gaming earbuds are more often more cost-efficient too, especially when compared to the bigger and bulkier headsets available for console gaming. Established gaming brands like Razer and Epos also offer alternatives to headsets, so you're bound to find something that suits your preferences and platform of choice. Additionally, that small form factor and convenience makes them perfect for handheld devices like the Nintendo Switch and Steam Deck.
That said, if you are looking for a headset rather than earbuds, we've got guides for the best Xbox Series X headsets and the best PS5 headsets, alongside our top picks for the best Nintendo Switch headphones if you wanted something more specific for the hybrid handheld.
The Quick List
The best gaming earbuds in 2023
Why you can trust TechRadar We spend hours testing every product or service we review, so you can be sure you're buying the best. Find out more about how we test.
Best overall gaming earbuds
The best gaming earbuds
Specifications
Connection:
Bluetooth, USB-C
Compatibility:
PS5, PS4, Nintendo Switch, PC
Reasons to buy
+
Great sound quality
+
Excellent build and design
+
USB-C and Bluetooth connectivity
Reasons to avoid
-
Doesn't fit all ear shapes
-
No mic with dongle
Buy it if
✅ You want something sturdy. These earbuds are built to last, which is ideal if you're looking for a product to take with you on your travels, especially if you're using them with a console like the Nintendo Switch or Steam Deck.
✅ You need something for longer sessions. In addition to their sturdy build, these earbuds also boast a solid battery life, meaning you won't have to worry about running out of charge mid-session.
Don't buy it if
❌ You want a more versatile mic: While the mic here is surprisingly good, it'll only work via Bluetooth connectivity, and not with the included dongle.
The Epos GTW 270 Hybrid Earbuds easily take the top spot as our number-one pick for the best gaming earbuds due to their incredible sound quality, great design, and long battery life. This option can be used both conventionally plugged in and through Bluetooth. We found in our testing that you can expect around five hours of heavy use, with the case itself able to go for three rounds (holding up to 16 hours all told).
Priced at $199/£179, the Epos GTW 270 Hybrid Earbuds are certainly a premium offering, but we think that this price point is certainly competitive when you compare them to what's available from other high-end earbuds from Apple and Samsung. In our testing, we found that these were excellent for both listening to music and gaming alike wired and wireless, which means taking pole position was an easy choice here.
It's in the smaller details that we appreciate these earphones, too. The design truly feels expensive and solid, and that's carried over from the buds themselves to the aluminum charging case. It feels like no expense was spared here. There are even magnets in the case which snap the Epos GTW 270s into place giving you peace of mind that they're actually charging and not just sitting in there at an awkward angle.
Best wired gaming earbuds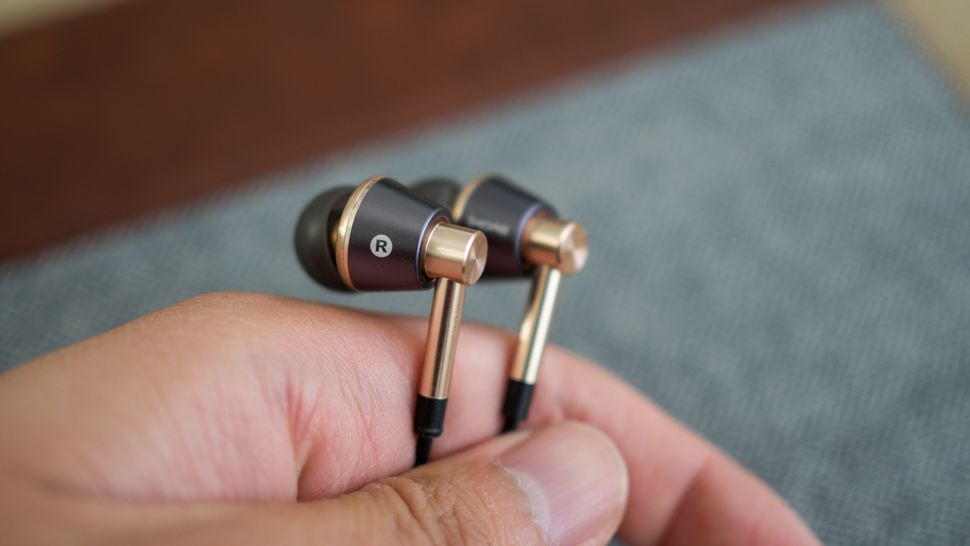 The best wired earbuds
Specifications
Compatibility:
All platforms
Reasons to buy
+
Lush sound quality
+
Excellent build and design
+
Unmatched value
Reasons to avoid
-
Plastic remote feels cheap
Buy it if
✅ You appreciate value. This pair of headphones isn't the most expensive, but that doesn't mean any corners are cut on quality. They boast some fantastic sound quality, despite their slightly lower-than-expected price tag.
✅ You prefer a wired model. Although wired headphones feel more convenient in terms of form factor, wired models will more often than not offer better sound quality, and the 1More Triple Driver In-Ear Headphones certainly match up.
Don't buy it if
❌ You want to use them for music too. These headphones are great for gaming, but if you want something to use for music too then it might be worth looking for something with sturdier controls.
The cable-packing 1More Triple Driver in-ear headphones are the best wired earbuds you can buy in 2023. The rubber cable can tangle and the remote is a bit plasticky, but it's hard to find a genuine fault at the price here.
For a mere $100 / £100 (around AU$168), you'll be hard-pressed to find a more sonically pleasing pair of earbuds than 1MORE's Triple Driver.
Those that want a little more luxury from materials in their earbuds can look further down this list for the Quad Driver version – though expect to pay roughly twice as much. The triple drivers tick pretty much every box, though.
After extended testing periods spent with both the 1MORE Triple Driver in-ear headphones and the 1MORE Quad Driver in-ear headphones, we were taken aback by the value of each set of earbuds, given their relatively low price points. These ones give you a lush sound simply by plugging them into the headphone jack on your controller or PC. They punch way above their weight.
Best budget gaming earbuds
The best budget gaming earbuds
Specifications
Compatibility:
All platforms
Reasons to buy
+
Remarkable value
+
Detachable mic provides added versatility
+
Cheap price point
Reasons to avoid
-
Sound is as basic as it gets
-
The mic can be overly sensitive
Buy it if
✅ You want something cheaper for online gaming. The microphone that these buds come with makes them fantastic for multiplayer games, so you're free to jump in and out of games without having to worry about your audio.
✅ You want something versatile. The detachable mic that accompanies these buds means you're free to use them for music or calls outside of your gaming. They are also easy to store, too.
Don't buy it if
❌ You want to use them for recording audio. Despite the microphone being a handy addition to this pair, it can be pretty sensitive, meaning they are not ideal for streaming or recording audio.
The Turtle Beach Battle Buds are what we consider to be the best earbuds for the Nintendo Switch console and that's because of their versatile nature. You've got a detachable mic, and durable build quality, which makes them ideal for carrying around with you on the go. They may not have the absolute highest sound quality as you'll find with more premium offerings in our roundup, but for what they are, they are hard to fault.
That's because the Turtle Beach Battle Buds retail for just $29.99 / £28 but can frequently be found at cheaper rates, too. We don't see many quality branded earbuds aimed at gamers for around the $30 / £30 mark, which makes this offering from a trusted manufacturer well worth considering for those on a budget.
We found that these earphones certainly sounded the part whether speaking or listening. That's because of the detachable mic, which while a little flimsy, was clear where it mattered most. Whether you're aiming to play on the Nintendo Switch or another console of choice through the 3.5mm jack, you'll be happy with what you're paying for here.
Best gaming earbuds for PS5
The best gaming earbuds for PS5
Specifications
Connection:
USB-C and Bluetooth
Battery life:
Up to 30 hours with charging case
Reasons to buy
+
Excellent gaming audio quality
+
Great active noise cancelling
+
Good build quality and style
Reasons to avoid
-
Connection can be spotty
Buy it if
✅ You want something specifically for PS5. The PS5 already has some incredible capabilities in terms of audio, so having a designated pair of earbuds to enhance that is ideal if you want to immerse yourself further into its impressive library of titles.
✅ You want something more noise-canceling. Gaming earbuds don't usually block out as much noise as a traditional gaming headset, but the Razer Hammerhead Hyperspeed has some pretty great active noise canceling when in-game which is a significant selling point.
Don't buy it if
❌ You want something cheaper: At $149.99 / £149.99 / AU$259, the Razer Hammerhead Hyperspeed gaming earbuds are among the pricier options in this list.
At first glance, it's easy to confuse the Razer Hammerhead Hyperspeed for PS5 with the popular Apple AirPods that have dominated the audio world for some time. These are no poor imitation, though. Armed with true wireless functionality through both USB-C for low latency gaming with the PS5 console, and Bluetooth, these buds really are the real deal for anyone looking for a viable headset replacement.
What stands out most about the Razer Hammerhead Hyperspeed for PS5 is just how much low end there is from the 10mm audio drivers. Playing intense genres of games on the console, such as driving titles and shooters, landed with the right amount of weight and there was a clear distinction between the backing audio and what's in the foreground; these really do excel when playing some of the best PS5 games with 3D Audio enabled.
What's also great about the Razer Hammerhead Hyperspeed for PS5 is the active noise canceling which works incredibly well if you're thinking of using this for daily commutes. You may find that listening to music isn't quite as pleasant as it would be from earbuds specifically tailored for music, but as a secondary option, these do what they set out to.
Most powerful gaming earbuds
The most powerful gaming earbuds
Specifications
Compatibility:
All platforms
Reasons to buy
+
Beautifully balanced sound
+
Luxurious build quality
+
Remote controls work on
Reasons to avoid
-
Cheaper sibling is better value
Buy it if
✅ You value smartphone compatibility. When looking for a pair of earbuds for gaming, you might want to consider options that are also compatible with your phone to save yourself from having to carry two pairs with you. Fortunately, these headphones are pretty versatile and maintain an impressive sound quality, so you'll be set across the board for a decent listening experience.
Don't buy it if
❌ You have a tighter budget. Even though the Quad Driver in-ear headphones do have impressive sound quality, they are more expensive than their equally performing sibling.
If you've got the cash to splash, the 1MORE Quad Driver in-ear headphones are the best-quality, pound-for-pound, buck-for-buck, wired headphones out there. 1MORE delivered a smashing flagship pair of wired earbuds with the Quad Driver set, thanks to their balanced sound build quality, smartphone compatibility, and price.
These in-ear headphones will make mobile audiophiles very happy and do justice to modern gaming's 3D audio and virtualized Dolby Atmos settings. Priced at $199 / £200, these aren't exactly cheap as far as wired earphones go, but the quality you're getting out of them certainly makes all the difference.
What's more, they're now frequently discounted more commonly to around the $179.99 / £80 mark if you know where to look at certain retailers such as Amazon. Overall we found the voicing and sound profile of the 1MORE Quad Driver in-ear headphones to truly deliver where it matters most, so your gaming experience should be top-drawer with these in your ears.
Best gaming earbuds for music
The best gaming earphones for music
Specifications
Compatibility:
All platforms
Reasons to buy
+
Solid build quality
+
Good volume levels
+
Noise isolation
Reasons to avoid
-
The bass sounds slightly muddy
Buy it if
✅ You value noise isolation. Having additional functionality outside of decent audio is pretty important for gaming earphones, so if that's something you value in your choices, the E11C is a perfect match.
✅ You don't want plastic earbuds. The vast majority of earbuds currently available are made of plastic, which makes them feel cheap and breakable, but this pair are made of aluminum which adds to their quality.
Don't buy it if
❌ You appreciate bass-heavy audio. Although we praise the SoundMagic E11C for being excellent for music alongside gaming, the bass can occasionally sound slightly muddy.
The SoundMagic E11C in-ear headphones certainly position themselves as what we think as the best gaming earphones for enjoying music. That's because they have an excellent sound profile and retail for an aggressive price point at just $50 / £49 / AU$90. There's little more you could really want at this wallet-friendly rate all told.
We found in our testing that the SoundMagic E11C earbuds held their own mostly for casual gaming experiences and listening to music, whereas some other models were better for the former. These earphones are made of aluminum, so you're not settling for cheap plastic construction here, which really lends to a premium feel despite the humble sticker price.
What's particularly cool about these over some other options in our list is the silver-plated copper cable with we found to produce far less noise and disruption when in use. The noise isolation on the whole worked exceptionally well, too. The only minor gripe we found in our experience was that the bass could come through a little muddy with certain songs, but we're willing to forgive this fault when factoring in everything else they get right.
Best gaming earbuds - Frequently asked questions
We've put our knowledge and expertise of the best gaming earbuds to answer some of the internet's burning questions. If you're after more of a deep dive then we've got you covered below.
Are earbuds better for gaming?
Using earbuds rather than a dedicated gaming headset may not offer the same sound quality, but their smaller form makes them significantly more convenient than a gaming headset if you're travelling. If you're predominantly a mobile gamer, or your designated console is a Steam Deck or Nintendo Switch, they may be better for your experience.
Which brand of gaming earbuds are best?
There are a number of reputable earbud brands perfect for gaming, such as Turtle Beach, 1More, and Razer, but the decision of which is best will largely come down to personal preference. Every product in our list is one of our top picks, making it even harder to narrow down which is best, but we guarantee every product we have chosen will deliver a solid performance.
Should I buy earbuds or headphones?
It really depends on how you like to game. If you like to play portably with Nintendo Switch, for example, then a pair of gaming earbuds are a marvelous fit, especially considering the console supports Bluetooth connectivity. On the other hand, you may find a pair of gaming headphones to suit you better if you play at home, or prefer a wired 3.5mm connection.
How we test the best gaming earbuds
There's a lot that goes into what makes a product one of the best, and we put a lot of work into testing gaming earbuds to ensure our list is the most truthful representation of the products currently on the market. Of course sound quality is the most important factor, but we take a lot of alternative factors into consideration.
Things like comfort and battery life play a huge part in what makes some of the earbuds designed for gaming perform better over others. If you're trying to immerse yourself into a longer gaming session, the last thing you want is a short battery life to interrupt your playtime, and you also want a product that won't cause any discomfort after a while too.
We update our best of lists regularly to ensure the products we feature are always the best of the best. With new products being added to the market pretty often, especially in a market as broad as gaming earbuds and headphones, it's important to keep up to date with new products to ensure everyone is having the best experience possible regardless of console.
Sign up to receive daily breaking news, reviews, opinion, analysis, deals and more from the world of tech.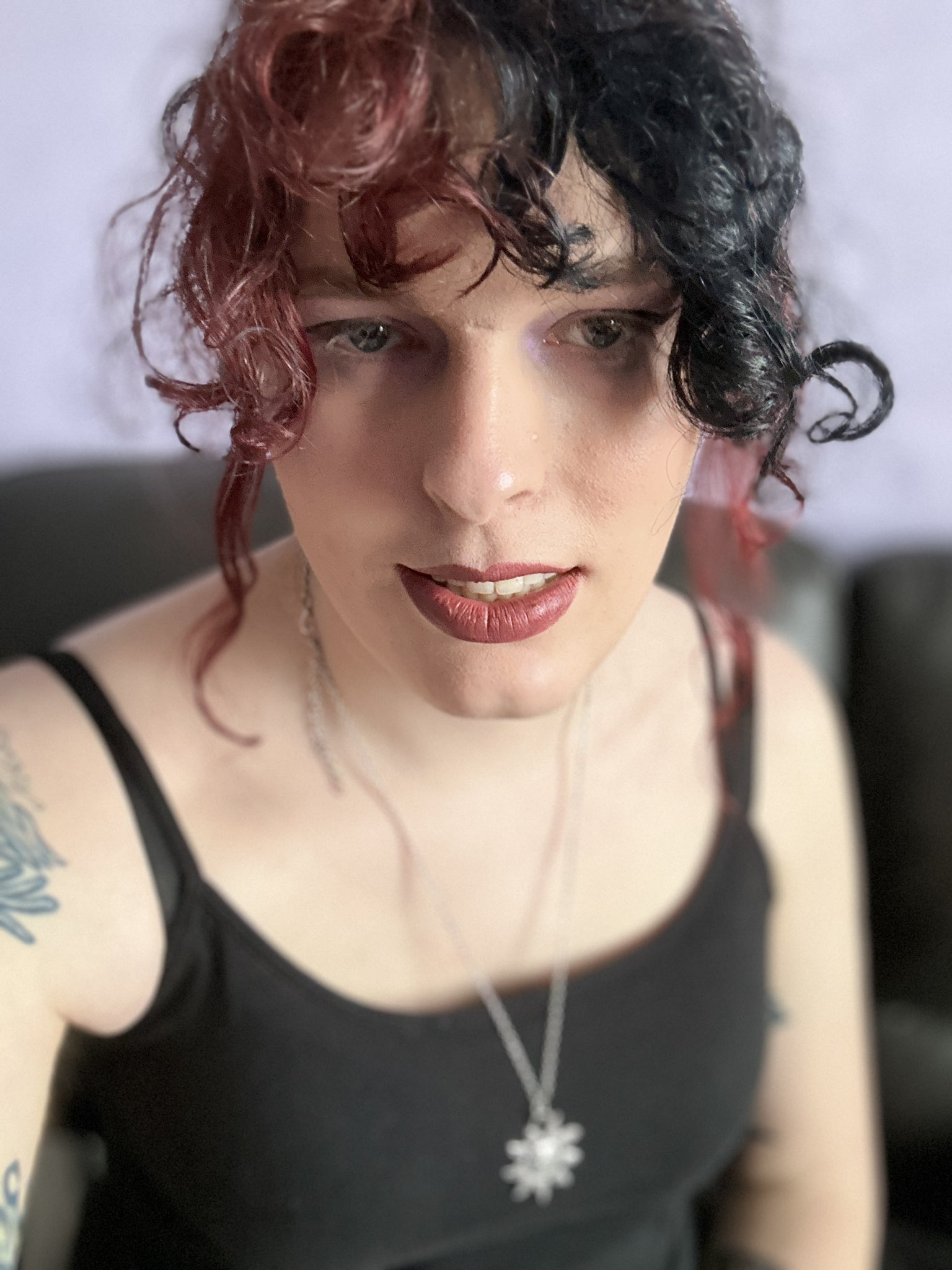 Aleksha McLoughlin is the Hardware Editor for TechRadar Gaming and oversees all hardware coverage for the site. She looks after buying guides, writes hardware reviews, news, and features as well as manages the hardware team. Before joining TRG she was the Hardware Editor for sister publication GamesRadar+ and she has also been PC Guide's Hardware Specialist. She has also contributed hardware content to the likes of Trusted Reviews, The Metro, Expert Reviews, and Android Central. When she isn't working, you'll often find her in mosh pits at metal gigs and festivals or listening to whatever new black and death metal has debuted that week.