The Thrustmaster eSwap Pro XR Forza Horizon 5 Edition is a pretty and functional gamepad that brings a new dimension to the racing game genre. As a value package, however, it's a lot more expensive than buying the standard eSwap Pro X model and Racing Module separately.
Pros
+

Modular nature

+

Racing wheel addon works well

+

Premium pro controller features
Cons
-

It's wired only

-

Slippery feel
Why you can trust TechRadar We spend hours testing every product or service we review, so you can be sure you're buying the best. Find out more about how we test.
The Thrustmaster eSwap Pro XR Forza Horizon 5 Edition looks to bring the precision of the company's dedicated racing wheels to a much smaller form factor. Instead of having a hulking wheel taking up space in your home setup, here you can just replace an analog stick with something entirely geared around racing.
Designed for Xbox but also working natively with PC, Thrustmaster eSwap Pro XR Forza Horizon 5 Edition can be considered one of the best Xbox controllers and the best PC controllers for dedicated racing fans. Thanks to its modularity, and some neat pro pad inclusions such as remappable rear paddles, microswitch buttons, and trigger stops, it's a pretty solid option when gaming off the track as well.
Price and availability
The Thrustmaster eSwap Pro XR Forza Horizon 5 Edition is available now for $179.99 / £179.99 / AU$379 respectively. For context, that's around $30 / £30 / AU$50 more than what the standard Thrustmaster eSwap Pro X model debuted at - but it's worth stating that the first iteration of this controller can be found as cheap as $129.99 / £109.99 / AU$229.96 from Thrustmaster itself and retailers such as Amazon. Alternatively, you can purchase the standalone Thrustmaster eSwap X Racing Module for $29.99 / £26.99 / $62.74. If you already own either the Thrustmaster eSwap X Pro Controller or the cheaper Thrustmaster eSwap S model, this is a cheaper way to get your hands on it.
Design and Features
Aesthetically, the Thrustmaster eSwap Pro XR Forza Horizon 5 Edition looks great with its white and black color scheme adorned with pink stripes and accents. It's much more visually appealing than the standard black color of the original X variant. It'll feel familiar to those that have seen the earlier production run of the same page, you've got mechanical face buttons, four programmable buttons on the rear, trigger stops, and a media bar on the bottom. Much like with the majority of Thrustmaster's gamepads, it's a wired controller which comes with a lengthy 10ft / 3m cable so that you can game from your couch on the Xbox Series X or comfortably at your desk plugged into a gaming PC.
Where some pro-level controllers feature a textured performance grip, such as could be seen with the PS5's Scuf Reflex Pro, the Thrustmaster eSwap Pro XR Forza Horizon 5 Edition takes the opposite approach with a smooth and sleek finish. I'm personally not a fan of the slippery nature of this gamepad, which feels a little smoother than even the texture of the DualSense Wireless Controller. It's far from a dealbreaker, but it is a little less grippy than I would have liked.
The eSwap Pro XR is far from your standard controller, though. True to its name, you're able to swap out modules for alternatives and rearrange the position to suit your usage. It works with magnets and contacts as you can simply pull the pieces out without the need for a small screwdriver as is the case with the Victrix BFG Pro. Included in the package is the racing wheel module which can be swapped out for a more traditional analog stick, but this gamepad is also compatible with all modules available from the manufacturer.
Performance
I was initially skeptical when booting up Forza Horizon 5 with the eSwap XR controller with the Racing Module replacing the left analog stick. This addon eradicates the ability to move in 360 degrees. Instead, much like with some of the company's best racing wheels, you're restricted to movement entirely along the X-axis (horizontally). The main advantage of this eliminates the dead zones so you can make more precise turns with what's been dubbed as the "re-centering system" where the wheel will snap back into the center.
In execution, it does work incredibly well in Forza Horizon 5 with the weighty handling of the vehicles on the rural streets of Mexico. Admittedly, it took a few races to fully get to grips with this system, as the controller's a little less sensitive than you might expect, but after a couple of laps, I was making tighter turns and braver maneuvers when pacing through Arch Of Mulegé Circuit when drifting around off-road.
While the Thrustmaster eSwap Pro XR Forza Horizon 5 Edition works incredibly well with the game of its namesake, the same cannot be said for all of the best racing games available. Lego 2K Drive was far from pleasant as the more fast-paced kart racer. This game requires both tight jumps and drifts, which meant I was sent crashing off course and lagging behind the competition more often than not as the wheel module fell short of giving me the agility needed. Dirt 5 was more of a middle ground. The off-road arcade racer, with its lighter handling and more treacherous terrain such as ice and trails, sometimes clicked and other times left me wanting my analog stick instead. While the racing wheel felt good, especially with the throaty controller vibration, it wasn't as satisfying as having a small wheel could have been.
Should you buy the Thrustmaster eSwap Pro XR Forza Horizon 5 Edition controller?
Buy it if…
You play the Forza series extensively

If you love the Forza Horizon and Motorsport games then the racing module on the Thrustmaster eSwap Pro XR feels like a dream.
You don't want to get a full racing wheel setup
Naturally, one big offering this Forza 5 edition of the controller offers is a solid (if unspectacular) way to provide a racing wheel experience and input type, without the need for investing in a whole wheel - and you get a great controller in the process.
You're after a modular pro controller
Racing wheel module aside, this gamepad features some of the best adaptivity to different sticks and button layouts leaving you with a ton of different options for all types of games.
Don't buy it if…
You want a wireless pro controller

Much as is the case with all other Thrustmaster eSwap controllers to date, the Pro XR must be plugged in. While the cable is lengthy and high quality, there's no option to cut the cord here.
You already own the Thrustmaster eSwap Pro X or S

If you're an existing eSwap user then you're going to be better off buying the standalone Racing Module for the gamepad you already own, unless the color scheme particularly appeals to you.

How we tested
I used the Thrustmaster eSwap Pro XR Forza Horizon 5 Edition as my main controller over the course of several weeks playing racing games as well as other game types to test the functionality on my gaming PC.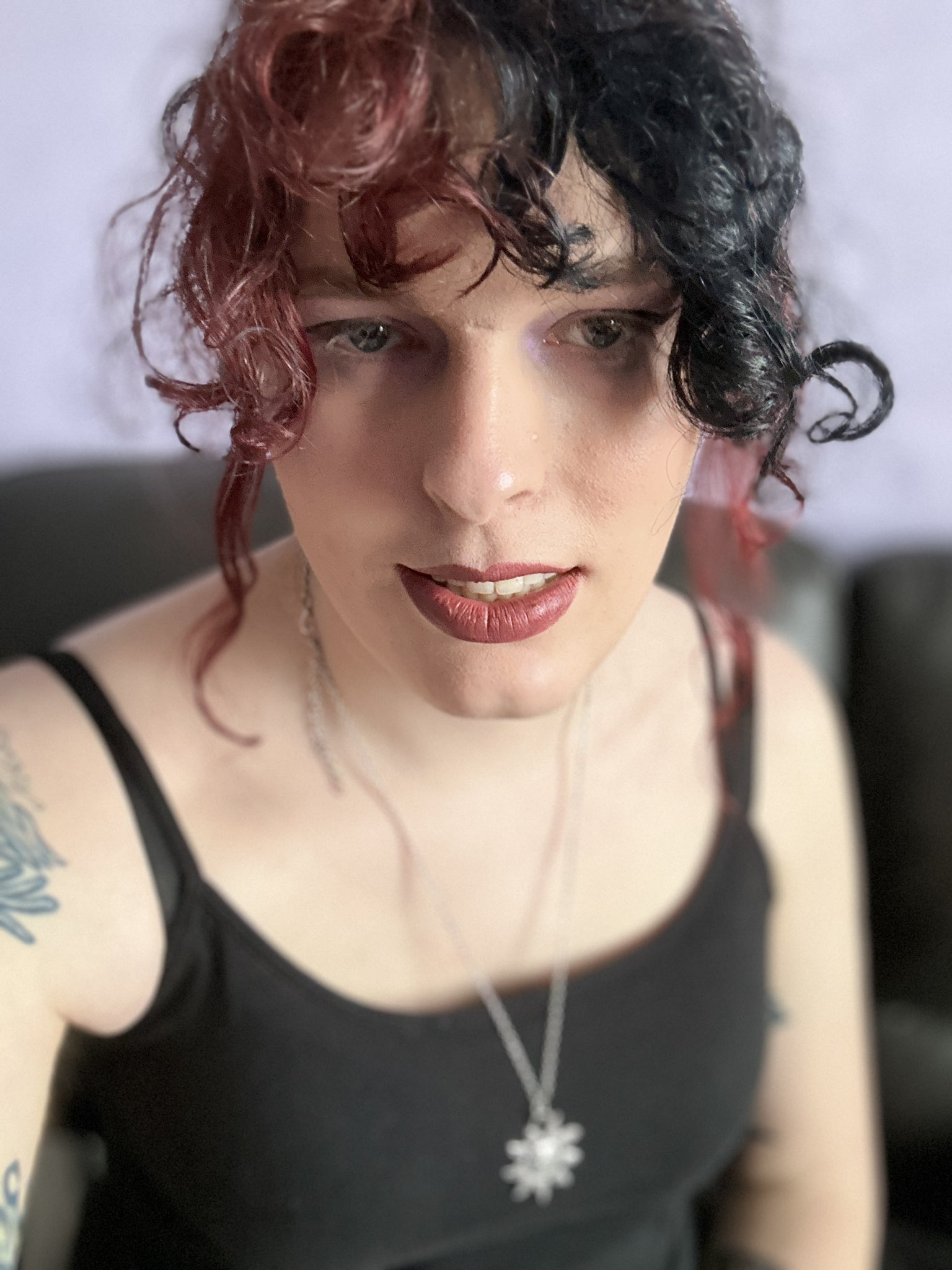 Aleksha McLoughlin is the Hardware Editor for TechRadar Gaming and oversees all hardware coverage for the site. She looks after buying guides, writes hardware reviews, news, and features as well as manages the hardware team. Before joining TRG she was the Hardware Editor for sister publication GamesRadar+ and she has also been PC Guide's Hardware Specialist. She has also contributed hardware content to the likes of Trusted Reviews, The Metro, Expert Reviews, and Android Central. When she isn't working, you'll often find her in mosh pits at metal gigs and festivals or listening to whatever new black and death metal has debuted that week.