The best Xbox Series X and Series S accessories on your mind? Unfortunately, Microsoft's current consoles haven't seen the most love when it comes to discounts. So if you're wanting to upgrade your current console, then accessories are the best way forward.
The Xbox Series X and Xbox Series S both bring welcome hardware upgrades like much faster load times, more powerful graphical capabilities, and more. But with new hardware comes new waves of accessories and peripherals. Controllers, headsets, external SSDs, and so much more.
If you're upgrading from an Xbox One, Xbox One S, or Xbox One X, any licensed accessories you already have also work with the Xbox Series X|S too. If you ever spot a good deal for the best Xbox One accessories, consider picking them up, as they'll be compatible with your new hardware.
And if you are upgrading, you're in luck. Cyber Monday 2022 is just around the corner, meaning loads of Xbox accessories are sure to be discounted and may be among the best Cyber Monday Xbox deals out there. Keep our hubs bookmarked if you want to know about all the best deals as the sales period hits on November 28.
Below you'll find our guide to the all-new accessories that are designed primarily for Xbox Series X and Series S, often taking advantage of the added power provided by these machines. All are compatible with Microsoft's latest hardware, but some are even officially licensed via the Designed for Xbox branding.
Read on to learn our recommendations for the best Xbox Series X and Series S accessories. From controllers to storage and beyond, you're sure to find something to suit your needs.
Storage
Xbox Series X and Series S accessories: 1TB Seagate Storage Expansion Card
Why you can trust TechRadar Our expert reviewers spend hours testing and comparing products and services so you can choose the best for you. Find out more about how we test.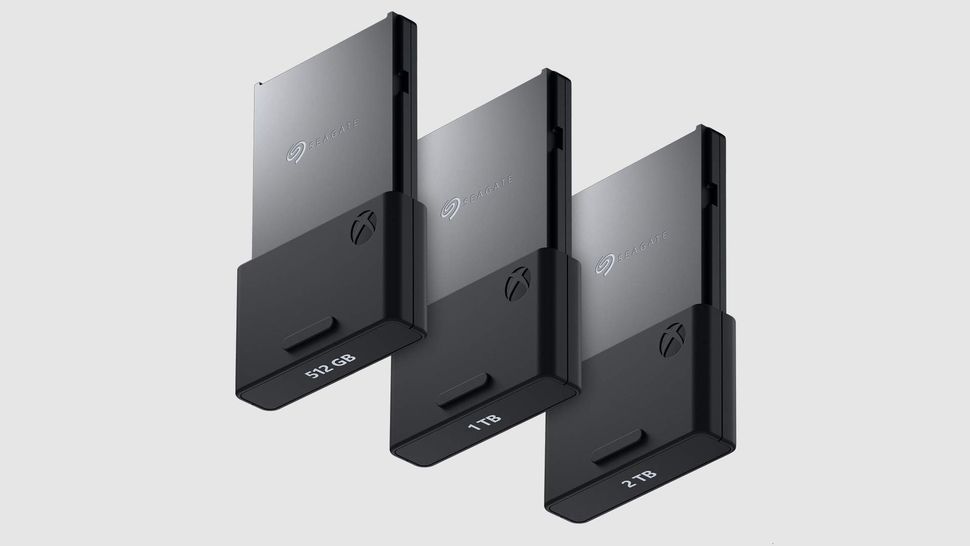 The Seagate Xbox Storage Expansion Card is the one accessory that we're recommending to anyone and everyone who plans on purchasing an Xbox Series S or, to a lesser extent, an Xbox Series X. That's especially true for the Series S, which comes with half the storage space of a Series X.
The external storage card tacks on an extra 1TB of space while maintaining the same peak speed and performance of the console's internal SSD. That means you can use it for Quick Resume without an issue, and it essentially triples the amount of storage space you'd have available on the Xbox Series S. Since launch, it's now available in 512GB and 2TB options, too.
If you're a big Xbox Game Pass or Xbox Game Pass Ultimate gamer, or just someone who likes to have their entire library of games at their disposal, it's a crucial day one pick up.
Controllers
Xbox Wireless Controller
Your Xbox Series X|S comes with a standard Xbox Wireless Controller with matching color scheme. But if you plan on playing multiplayer games locally, it never hurts to pick up an extra pad or two.
It helps that the Xbox Wireless Controller is one of the best in the business. It's comfy to hold, has firm grips, buttons and triggers feel nice and responsive and the d-pad has a wonderful rounded design that accounts for diagonal inputs.
It's a perfect pick-up for your player two but that's not all. Xbox has also released color variants like Pulse Red and better yet, you can create your own design with Xbox Design Lab. Custom pads made here will cost a good bit more, but there's a lot of customization options included, even letting you engrave your Xbox controller.
Rechargeable Battery + USB-C Cable for Xbox Series X|S
Speaking of the Xbox Series X|S Controller, it's probably worth thinking about how you're going to keep it charged, too.
One option is buying a boatload of AA batteries - a totally valid option if you're playing the console a few hours a week. But if you're the kind of gamer who runs through batteries every few weeks, another option is to pick-up a rechargeable battery plus a USB-C cable that will recharge the controller after every session.
No more dealing with dead batteries, this is the only accessory on the list that pays for itself over a few years.
PowerA Enhanced Wired Controller for Xbox Series X|S
Our final controller recommendation is the PowerA Enhanced Wired Controller for the Xbox Series X and Series S.
It doesn't have the new hybrid d-pad or textured triggers, but it 's a much cheaper option at almost half the price of the official Xbox Wireless Controller. If you don't mind sitting close to the console and want to shave some money off the price of a new controller, it's a worthwhile investment.
Insignia Media Remote for Xbox Series X|S
The Xbox Series X and Series S are great games consoles, capable of playing games in 4K at up to 120 frames per second. Unsurprisingly, they're also great media consoles, too. The Insignia Media Remote allows you to control the playback of 4K Blu-rays or streaming movies from any of the services on the new Xbox as well as change the volume on the TV if it supports HDMI CEC.
Sure, you could use the controller to do almost exactly the same thing. But having a media remote is handy for movie nights when you don't want to get popcorn butter all over your controller. Plus, you won't accidentally fast forward by hitting those shoulder buttons, either.
In the US? Buy it now at Best Buy (opens in new tab)
Xbox Adaptive Controller
Depending on who you're buying the console for - and who around them might also be playing it - you might want to also consider buying the Xbox Adaptive Controller.
This versatile, flexible gamepad makes it possible for everyone to enjoy games regardless of their physical limitations by making the buttons larger and allowing them to connect additional input devices that fit their specific needs.
It's not exactly new for the Xbox Series X|S, but it remains an important tool for inclusive gaming and we therefore feel like it should be included.
Headsets
Xbox Wireless Headset
Our top recommendation for the best Xbox Series X headsets is the Xbox Wireless Headset. While other third-party headsets on this list might add a few features or crank the volume dial up a little higher, none offer the same performance per dollar that the new Xbox Wireless Headset does.
In terms of features, battery life lasts 12-15 hours on a single charge and you can pair the headset with both a console and a Bluetooth device simultaneously.
At 312g, the headset is also light enough that you won't feel it weighing down on your head after hours of play. You can also comfortably crank up the volume with room to spare thanks to the headset's 32 Ohm impedance, and the speaker response of 20Hz - 20kHz should mean no audio details you've come to expect in your go-to games are missed.
Plus, Microsoft's Xbox Wireless Headset works as seamlessly with the family of Xbox consoles, including the Xbox Series X and S. It connects wirelessly using Microsoft's Xbox wireless communication protocol, so there's no dongle necessary. You can also turn the console on and off when using the headset, and enjoy advanced customization controls using the Xbox Accessories app.
It is, without a doubt, the best Xbox headset for the money right now.
Astro A20
Astro is breaking into the next-gen market with its new Astro A20 Gaming Headset. This wireless stereo headset is lightweight and has a 20 to 20KHz frequency range. It has a 15 meter wireless range and uses 2.4GHz technology that shouldn't cut out while gaming.
In terms of battery life, you're looking at around 15 hours and you'll be able to recharge the headset using the included USB-C to USB-A cable.
When you're done talking you can flip the mic upright to automatically mute yourself, which is a nice feature, and the headset comes with three EQ modes for general gaming; precise mid and high detail for streaming and pro gaming and a neutral mode for accuracy and best for movies and music.
Audeze Penrose X
If you're after the best audio fidelity, you're going to find it with the Audeze Penrose X that uses 100mm Planar Magnetic drivers.
This wireless headset also uses 2.4GHz wireless but can also connect via Bluetooth 5.0 (SBC and AAC) to your mobile phone or tablet, too. Thanks to those oversized drivers the Penrose X has a 10Hz - 50kHz frequency response, but this makes it a bit heavier.
Corsair HS75 XB Wireless
If you're after more immersive sound quality, the Corsair HS75 XB Wireless is Dolby Atmos-compatible, offering simulated object-based surround sound.
The HS75 XB has 50mm drivers and a 20-hour battery life. The headphones only have about a 10 meter (30 foot) range, so you won't be able to take them far but they do have a detachable mic if you want to make them a bit lighter.
LucidSound LS15X
The LucidSound LS15X is one of the more affordable headsets on the list that retains a lot of top-tier features. For example, it's still Dolby Atmos surround sound-compatible and uses large, 50mm drivers with three custom-tuned EQ modes. There's a detachable, flexible boom mic with an LED mic mute indicator and removing the boom mic activates a built-in mic perfect for mobile gaming and calls.
LucidSound says that its advanced wireless chipset delivers a strong and clear wireless signal even in the most crowded WiFi and mesh network areas, which would be nice if you experience dropout or bad signal. Inside it has a 15-hour rechargeable battery while the exterior has soft memory foam earpads with a flexible lightweight frame.
In the UK? Buy them now at Game (opens in new tab)
Nacon RIG 800 Pro HX
Nacon's RIG 800 Pro HX headset for Xbox Series X|S is simply one of the best third-party headsets you can buy for the console. Not only is it extremely comfy, it packs an astonishingly good audio profile for its relatively low price tag. It also comes with Dolby Atmos out of the box, further enhancing your audio experience.
On top of that, its battery life is excellent, and the headset comes with a charging dock for you to top it up in a pinch. So if you're after a headset that borders between the low to mid-range in terms of price, the RIG 800 Pro is an easy recommendation as it outclasses quite a lot of more expensive headsets.
In the US or UK? Buy it from Nacon's official online store (opens in new tab)
Razer Kaira and Razer Kaira Pro
Razer is jumping into the Xbox Series X|S peripherals game with the Razer Kaira and Razer Kaira Pro headsets.
These headphones use titanium 50mm drivers that are custom tuned for game audio and a hyper-clear microphone that hones in on your voice. According to Razer, they should have around a 15-hour battery life and both models use FlowKnit memory foam ear cushions.
If you want a headset that uses both Xbox Wireless and Bluetooth connectivity and uses Chrome lighting you'll have to step up to the Razer Kaira Pro, but otherwise both headsets perform the same.
In the US? Buy the Kaira at Razer (opens in new tab) or the Kaira Pro at Microsoft (opens in new tab)
In the UK? Buy the Kaira at Razer (opens in new tab) or the Kaira Pro at Microsoft (opens in new tab)
SteelSeries Arctis 7X
If you've enjoyed SteelSeries headsets on your PC, you'll probably really like the new SteelSeries Arctis 7X designed for the Xbox Series X|S.
Like a lot of other headphones on this list, it uses 2.4 GHz wireless audio designed for ultra-low latency gaming with a Discord-certified ClearCast bidirectional microphone.
While it doesn't do Dolby Atmos surround sound, it does have the best battery life of all the headsets we've seen so far at 24 hours - which is nice if you feel like your headset is constantly running out of juice.
Turtle Beach Stealth 600 Gen 2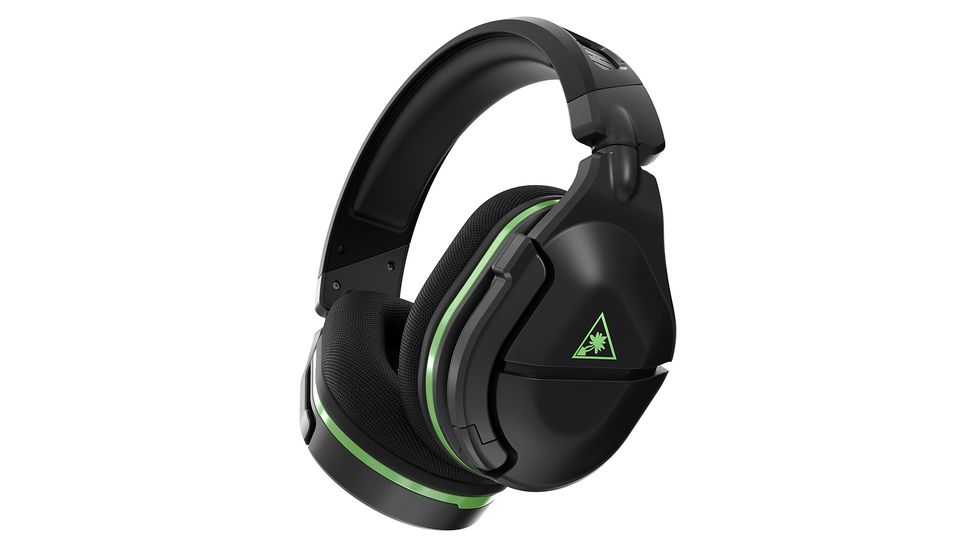 Technically, both the Turtle Beach Stealth 600 and Turtle Beach Stealth 700 have been refreshed for the Xbox Series X|S launch, but the 600 Series is a bit cheaper and keeps a lot of the same features.
The Stealth 600 Gen. 2 is the successor to last-generation's Stealth 600 and features a new-and-improved boom mic. Otherwise the new Stealth 600 still uses 50mm drivers, a 20 to 20KHz frequency range and 15 hours of battery life per charge.
There's nothing special about it, per se, but it looks like a solid headset from one of the oldest headset makers in the game.