The Last of Us TV show: key info
- Production is underway
- Set for release in 2023 on HBO Max and Sky Atlantic
- Will comprise 10 episodes
- Pedro Pascal, Bella Ramsey, Nick Offerman, Gabriel Luna and more confirmed to star
- Will mostly follow the plot of The Last of Us, with elements of its sequel thrown in
- Official trailer released in September
Why is The Last of Us TV show such a big deal? For starters, its source material is our top pick for the best videogames of the 2010s. Then there's the fact that it's being taken to the screen by Chernobyl creator Craig Mazin, for HBO, the company behind highly acclaimed hits such as Game of Thrones, Sex and the City, Succession and Watchmen. In other words, if you're still sceptical about TV/movie adaptations of videogames, then this could be the series that changes your mind.
As in the Naughty Dog games, The Last of Us TV show will follow the journey of wanderers Joel and Ellie as they try to survive in a post-apocalyptic America overrun by the zombie-like Infected. The series seems set to loosely mirror the plot of the first game, The Last of Us, which came out all the way back in 2013 on PS3 and instantly became a critical hit thanks to its incredibly emotive storytelling and grim world. Fans were then treated to an equally-brilliant follow-up in 2020 in the form of The Last of Us Part 2 on PS4.
So, with The Last of Us TV show's debut possibly less than a year away, we've herded together all the confirmed details about its development and cast – alongside in-depth speculation about its release date and story.
Release date: Principal photography is still ongoing in Canada, so we won't be seeing the 10-episode series for a good while yet. HBO's Chief Content Officer, Casey Bloys, has, however, confirmed a 2023 arrival, and the show's first official trailer also revealed as much.
Cast: Pedro Pascal will star as Joel, alongside Bella Ramsey as Ellie. Merle Dandridge, Nick Offerman, Gabriel Luna, Storm Reid, Anna Torv and Nico Parker have all been confirmed to feature, too, while the game's original voice actors, Troy Baker and Ashley Johnson, will also be appearing in some capacity.
Story: We're expecting the show to follow the story of the first game, with elements of the second thrown in. Showrunner Neil Druckmann has, however, suggested that some episodes will "deviate greatly" from the source material.
The Last of Us TV show release date
Speaking to Deadline (opens in new tab) in February 2022, HBO and HBO Max Chief Content Officer Casey Bloys revealed that The Last of Us TV series won't be hitting screens until 2023.
"It's not going to air in 2022 – they are still shooting in Canada. I imagine you will see [The Last of Us TV show] in 2023," he told the publication. A tentative 2023 release date was also teased as part of the show's first official trailer, which you'll find further down this article.
Bloys' admission did, however, come after a series of misleading blunders from the show's cast and crew. For instance, one of its directors, Kantemir Balagov, had an Instagram bio reading, "The Last of Us series (2022)", while GamesRadar (opens in new tab) highlighted an IMDb post, shared on star Bella Ramsey's Instagram Story, that also wrongly gave the show a 2022 release date.
In all likelihood, we'll see The Last of Us TV show release ahead of next year's Emmy eligibility deadline, which falls in May.
Stoked to share this preview of @PedroPascal1 and @BellaRamsey as the live action Joel and Ellie 📺It's been an honor to collaborate with @clmazin on #TheLastofUs coming soon to @HBO @hbomax . @PlayStation pic.twitter.com/rkfWIELNt3June 9, 2022
Where can I watch The Last of Us TV show?
The Last of Us TV show will be available to stream on HBO Max in the US (or whatever Warner Bros. Discovery's flagship streaming service is called at the time).
We'd expect to see the series broadcast on Now TV and Sky Atlantic in the UK, as part of a long-standing deal that's brought other HBO hits like Game of Thrones and Succession to the platforms.
In Australia, you're probably looking at Foxtel. We'll update this page when we're a bit closer to the show's release with more information on this.
The Last of Us TV show development
There'd been chatter around a movie adaptation of The Last of Us for a good few years before HBO announced the TV version, with the project even reaching a second draft script and auditions being held for actors before development stalled.
Back in 2015, Naughty Dog co-president (and writer of The Last of Us games) Neil Druckmann was quoted as saying (opens in new tab) he'd "just finished a second draft" and had "a table read with a bunch of actors". Although "there are some big changes," he added at the time, "the tone and what the story's trying to say is pretty faithful to the game."
Shortly after Druckmann's comments, screenwriter and executive producer Craig Mazin (who won numerous awards for his work on the highly acclaimed Chernobyl mini-series) said (opens in new tab) his feelings were that "you can't make a movie out of this, it has to be a show. It needs length. It's about the development of a relationship over a long journey, so it has to be a television show – and that's that, that's the way I see it."
It appears Druckmann and Mazin reached some sort of agreement, then, with a TV adaptation of the game being confirmed back in March 2020 – with the pair both on board as writers and executive producers.
Look for the light. @clmazin and @Neil_Druckmann to develop the series adaptation of #TheLastOfUs, coming soon to HBO: https://t.co/z9c2h86EYw pic.twitter.com/AkT6fET4ImMarch 5, 2020
Unlike the six-episode Chernobyl or nine-episode Watchmen, Mazin has confirmed that season one of The Last of US TV show will have 10 instalments.
While we were initially told that Chernobyl director Johan Renck would be helming the pilot for the show, it turns out that award-winning director Kantemir Balagov (Beanpole) will be handling its debut outing instead.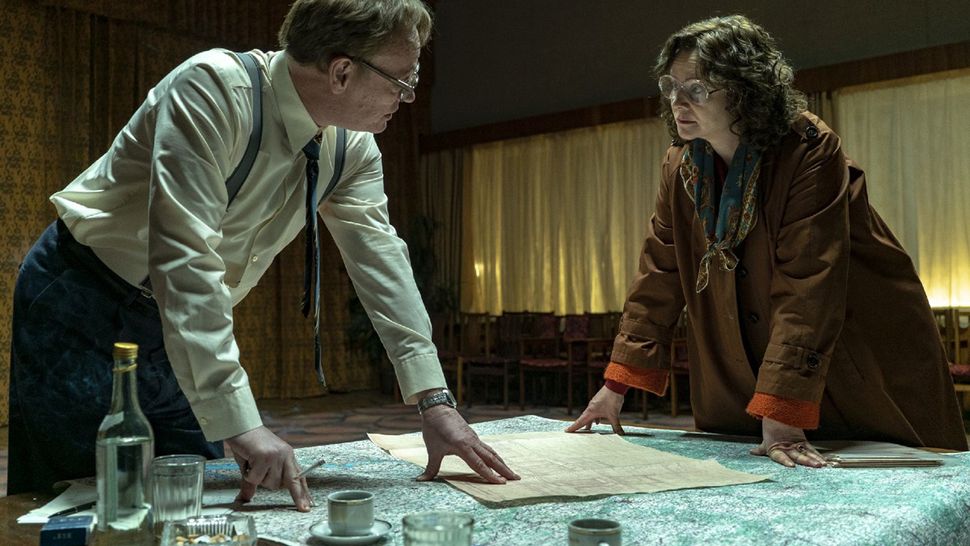 He'll be joined on the directing roster by (via Collider (opens in new tab)) Peter Hoar (It's a Sin, Daredevil), Jasmila Zbanic (Quo Vadis, Aida?), Jeremy Webb (Shadow and Bone, The Umbrella Academy) and Liza Johnson (American Horror Story, What We Do in the Shadows). Webb and Johnson will reportedly share shot-calling duties with Mazin and Druckmann.
We've also heard – via a Druckmann tweet – that the composer for both the original The Last of Us game and The Last of Us 2, Gustavo Santaolalla, will be returning to work on the HBO show adaptation. So get ready for a tense and tear-jerking soundtrack to accompany the action.
Well this is exciting! Beyond lending his incredible musical talent to The Last of Us Part II, Gustavo Santaolalla is joining us to bring over The Last of Us to HBO!March 11, 2020
The Last of Us TV show story
HBO's official synopsis for its big budget adaptation reads as follows:
"The story takes place 20 years after modern civilization has been destroyed. Joel, a hardened survivor, is hired to smuggle Ellie, a 14-year-old girl, out of an oppressive quarantine zone. What starts as a small job soon becomes a brutal, heartbreaking journey, as they both must traverse across the U.S. and depend on each other for survival."
It seems that the show will be following the basic story of the games, then – though Druckmann has confirmed that some episodes will "deviate greatly" from the source material, in terms of their focus on drama over hardcore action. For the production team, the "philosophical underpinnings of the story" were the essential aspects they wanted to get right with the adaptation.
"As far as the superficial things, like should [a character] wear the same plaid shirt or the same red shirt? They might or might not appear in it," Druckmann said, "that's way less important to us than getting to the core of who these people are and the core of their journey."
The Last of Us TV show may also be set in a slightly different time period to the game that inspired it. A report on IGN India (opens in new tab) notes that leaked set photos suggest the zombie outbreak began in 2003, rather than the 2013 that's part of games canon. With the story set 20 years after the end of civilization, that would place the main action of the TV show in 2023 – in keeping with its proposed 2023 release date.
From the set at Northland Mall, Calgary. #thelastofushbo #thelastofuS pic.twitter.com/1aiAYq011yJanuary 14, 2022
Den of Geek (opens in new tab), meanwhile, believes that set photos from a Calgary shopping mall (see above) are a major hint the new TV series will feature a version of the acclaimed 'Left Behind' DLC from the game, an extended flashback about Ellie and her friend/romantic interest Riley's encounter with a horde of Infected (the fact Storm Reid has been cast as Riley would seem to confirm this.)
The Last of Us TV show cast
Back in 2020, Druckmann confirmed a few familiar characters from the game who'll be appearing in The Last of Us TV show.
And now you have Ellie, Riley, Tess, Marlene, Maria, ⬜️⬜️⬜️⬜️, and a few others! 😉 https://t.co/GMozU0TaZEMarch 8, 2020
We know Tess (Joel's partner of sorts), Marlene (a member of the Fireflies), Riley (a childhood friend and romantic interest of Ellie), and Maria (wife of Joel's younger brother) are all going to be part of the show – and we also know some of the actors who have signed on to play them.
Right now, The Last of Us TV show cast list looks like this:
Bella Ramsey as Ellie
Pedro Pascal as Joel
Merle Dandridge as Marlene
Gabriel Luna as Tommy
Nico Parker as Sarah
Anna Torv as Tess
Nick Offerman as Bill
Storm Reid as Riley
Ellie is going to be played by Bella Ramsey, who played Lyanna Mormont in Game of Thrones. Joel has an equally titanic casting choice in the form of fellow Game of Thrones star-turned-Mandalorian warrior/Baby Yoda's minder Pedro Pascal.
Merle Dandridge will reprise her videogame role as Marlene (opens in new tab), while Gabriel Luna will also star as Tommy, Joel's younger brother. Joel's daughter, Sarah, has been cast, too – she'll be played by newcomer Nico Parker.
It was also confirmed in December 2021 (opens in new tab) that Parks and Recreation and Devs star Nick Offerman will be starring as Bill, a post-pandemic survivalist living alone in an isolated town. He was brought on to replace actor Con O'Neill in the role, who reportedly had bow out of the show due to scheduling conflicts.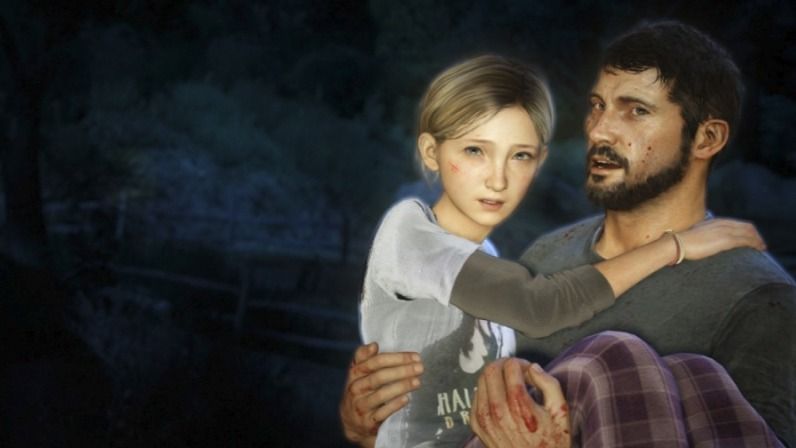 The Hollywood Reporter (opens in new tab) confirmed in July 2021 that Fringe and Mindhunter star Anna Torv will play "smuggler and hardened survivor Tess", while Deadline (opens in new tab) revealed in January that Storm Reid (Euphoria, The Suicide Squad) is on board to play the aforementioned role of Riley.
There is, of course, still the matter of the blanked out name in Druckmann's aforementioned tweet. Given that it's four letters, there's a chance he could have been referring to Bill (now confirmed to be played by Offerman), though there are other characters who fit that description, too, depending on what kind of time frame we're looking at.
The first of these is Anna, Ellie's mother, who would be a new character, as she was only mentioned in a letter in the first game. The other two choices come from The Last of Us: Part 2 in the form of Dina or Abby.
Dina is Ellie's love interest in the second game (no prizes for guessing what happens to Riley), while Abby is another protagonist in Part 2. If they're included, we could be looking at some multiple perspective stuff akin to The Witcher.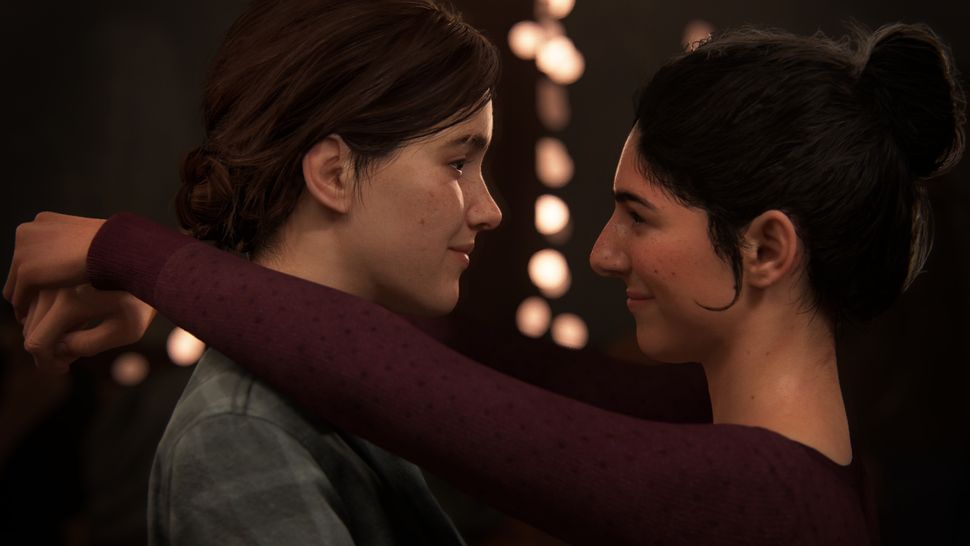 The Last of Us TV show trailer
HBO released an official trailer for The Last of Us TV show in September 2022. Check it out below:
This extended teaser followed a much shorter teaser trailer, released by HBO back in August as part of the broadcaster's 2022/2023 sizzle reel:
The Last of Us TV show: how many seasons?
There's been no confirmation of how many seasons HBO is planning for the series, though Joel voice actor Troy Baker has provided a vague window of "three, four seasons" being necessary to match the story beats of the game at an appropriate pace – rather than constraining the story within a single two-hour film or rushed single season.
"I think that, episodically, you can far more effectively tell this story, because trying to condense that experience of 16 hours into [a few] hours is impossible… it goes past the point of distillation, into reduction," Baker said in an interview with GameSpot (opens in new tab)). "I think being able to do this episodically and go, 'We'll do this for say, three or four seasons' and be able to almost 1:1 tell [the story of the game] presents a great opportunity for more people to experience it."
HBO has made passing reference to "future seasons" beyond an initial first season, though any continuations are likely to depend on the success of season one.