Paramount Plus price: cost info, plans and today's best deals
Deals
Contributions from
last updated
Get the newest cost and price info for Paramount Plus right here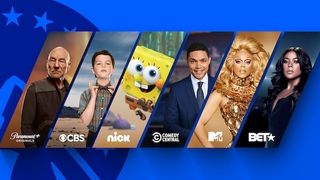 (Image credit: Paramount Plus)
Paramount Plus is your one-stop streaming service for all things CBS, along with a vault filled with nostalgia-fueled legacy shows like Frasier, Sister Sister, and The Twilight Zone, and a growing catalogue of modern reboots and Original series too. You'll find nearly every Stark Trek series, hundreds of movies from years ago next to new releases, and regular additions of new options to suit your mood. Unlike most VOD services, both plans include some live TV functionality. It's all available and for a very reasonable cost.
Including thousands of movies from the Paramount Pictures library, plus titles from major film studios like MGM and Miramax, there are classic and brand-new series from the ViacomCBS Domestic Media networks - MTV, Logo, Comedy Central, Nickelodeon and VH1 among them.
But how much will the Paramount Plus cost set you back and how do its plans compare to other VOD services available? Are there any deals currently live to keep your monthly outgoings down? Our below guide will break it all down for you.
---
Paramount Plus prices and plans: your quick guide
The Paramount Plus price has recently increased as of June 2023.
Depending on whether or not you can withstand commercials, there are a few Paramount Plus costs and plans to suit differing budgets.
Pay a monthly rate of $5.99 for the Essential plan, or pick the With Showtime plan for $11.99 a month. For annual rates, pay $59.99 a year, or get the Premium plan for $119.99 a year.
The With Showtime plan forgoes commercials on on-demand content and gives you the option to download titles and watch them offline at a later date. It also now includes Showtime, hence the $2 price increase, while the Essential plan went up by $1 from its previous $4.99 a-month rate.
Elsewhere around the world, the Paramount Plus cost starts from:
UK: £6.99 a month
Canada: 9.99 CAD a month
Australia: $9.99 a month
No matter where you are, you can make the most of a Paramount Plus free trial. There may also be Paramount Plus coupon codes live to save on your subscription or extend your trial period.
How do Paramount Plus prices compare to Netflix?
Netflix still holds court as the king of streaming services, though this leads to steeper price points. It offers a standard plan with ads at $6.99 per month that includes two streams but does not offer access to all of the programming. The Standard plan without ads is $15.49 and includes two streams, Full HD streaming, download on two supported devices, and the ability to share the service with one member who does not live with you.

Meanwhile, you'll be able to enjoy Paramount Plus' library of content for under $12 a month whether you go for its Premium option ($11.99), or only $5.99 a month for the Paramount Plus Essential plan with limited ads. You can also save 18% with either Paramount plan if you pick up an annual subscription.
These are the only options for Paramount Plus subscribers. Netflix, meanwhile, also offers customers a Premium plan with the option to stream on up to four devices at a time for $22.99 in Ultra HD. The Premium plan also includes four streams - ideal if you have a large household.
How do Paramount Plus prices compare to Amazon Prime Video?
When it comes to getting Amazon Prime Video, there are a few options, too. You can combine Prime Video with Amazon's other Prime perks for $14.99 a month, gaining access to other media, including Amazon Music, as well as its free delivery service. That's all included in the Amazon Prime Video subscription cost, in addition to brilliant Amazon Original shows like The Boys, Generation V, and the upcoming Fallout adaptation coming in Spring 2024.
Amazon Prime Video also gives a discounted option for Students who can pay $6.49 a month (after the whopping 6-month free trial), while those holding a valid EBT card can get the service for $5.99 a month. While a touch pricier than Paramount Plus, you will find over 13,000 movies, and TV shows, along with a 30-day free trial for new and returning customers (six months for students).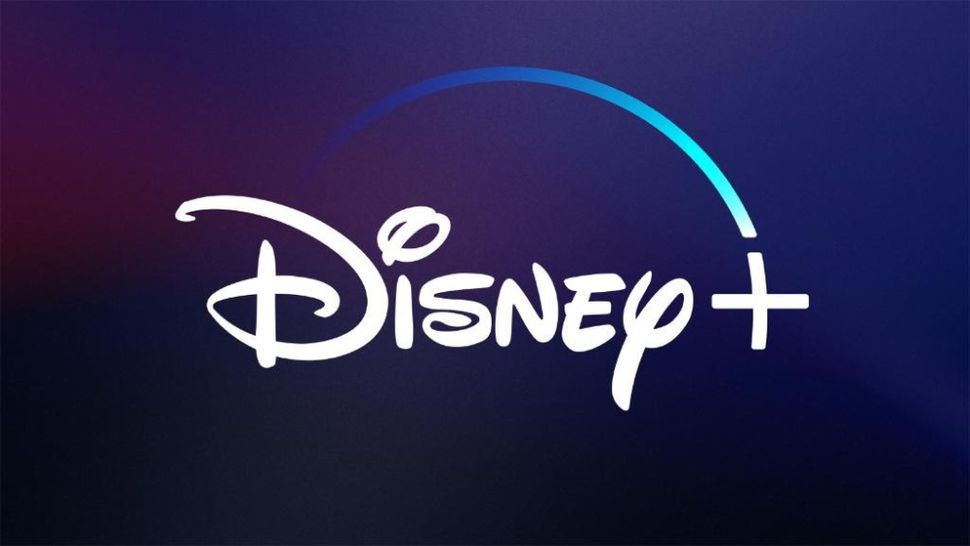 How do Paramount costs compare to Disney Plus?
Bringing you a magic-filled library, Disney Plus delivers entertainment from its collective enterprise, jam-packed with releases from Walt Disney Studios, and the MCU, as well as Pixar, National Geographic, and film and TV content from 20th Television (including The Simpsons!). While customers in the UK, Canada, and Australia now have more mature content with the introduction of Star on Disney Plus, US customers can benefit from this scope of content with the Disney Plus, Hulu, and ESPN+ combined package for $14.99 a month.
Alternatively, enjoy its new ad-supported plan, which costs $7.99 a month, or pay $13.99 a month or $139.99 a year for Disney Plus without ads.

In this context, prices between Disney Plus and Paramount Plus have shifted slightly, with the former now more expensive with or without ads, though its library may feel more expansive. Still, you benefit from that 7-day free trial with Paramount Plus, along with some live TV functionality. Meanwhile, the Disney Plus free trial has long since been disposed of for many territories.
How do Paramount Plus deals compare to HBO Max?
Max definitely sits at the pricier end of the streaming spectrum.. That said, it is home to some phenomenal content, including HBO Max Originals like the critically acclaimed Euphoria and DC's Peacemaker (the Suicide Squad spin-off), as well as HBO classics old and new like The Sopranos, Game of Thrones and Succession. On top of that you get content hubs, with on-demand content from TCM, Adult Swim, Studio Ghibli, Cartoon Network and so much more.
Since its rebrand from HBO Max to just Max, there are now three plans on offer. It's cheapest rate locks you in at $9.99 a month/$99.99 a year with ads. Skip the commercials with its middle tier for $15.99 a year/$149.99 a year. Introducing its pricier plan, forego ads and get 4K streams for $19.99 a month/$199.99 a year. The tier you opt for also determines how many streams you can have going at any one time, as well as how many titles you can download to watch offline.
It's fair to say, though, that you do pay for quality when comparing these higher prices to Paramount Plus' prices, though with the promise of plenty of Paramount Plus originals streaming in constantly as well as the introduction of Showtime to its Premium plan, Paramount might just give Max a run for its money as the more affordable subscription.
How do Paramount Plus prices compare to Apple TV Plus?
Flying under the radar since its November 2019 launch, Apple TV Plus has been quietly courting viewers with award-winning new shows, low prices and unbeatable deals.
Apple TV Plus is $6.99 a month/$69.99 a year, which is just $1 more than the Paramount Plus Essential plan. The main differences? Apple TV Plus is completely ad-free, delivering a slim library of exclusive original content available to stream in 4K resolution.
Paramount Plus has two plans, both of which offer a few thousand TV series and films. Its $11.99 Premium plan limits commercials to live TV only – because this option entails a local CBS stream – and unlocks 4K streaming on a handful of titles.
Content-wise, Paramount Plus leans on licensed titles from Viacom CBS Domestic Networks and the Paramount Pictures archive, while both plans provide NFL matches live through CBS. Meanwhile, Apple TV Plus continues to cultivate a library of exclusive content with A-list talent and has produced, in just a few years, acclaimed dramas like The Morning Show, For All Mankind, and breakout hit Ted Lasso. But, as there's no live TV functionality, the closest you'll get to sports content is a docuseries called Greatness Code, featuring LeBron James and Katie Ledecky, and new drama series Swagger from NBA's Kevin Durant.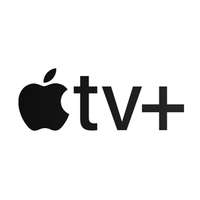 Apple TV Plus: $6.99 a month or $69.99 a year
Hosting award-winning titles like Ted Lasso and The Morning Show, Apple TV Plus chooses quality over quantity with its pool of incredible, stunning produced entertainment. Sign up now and save 15% when opting for an annual plan, with new customers eligible for a 7-day free trial to get you started.
How do Paramount Plus prices compare to other streaming services?
Paramount Plus is an affordable VOD offering that, unlike most of the aforementioned services, is unique in offering a live stream of sports, CBSN, and your local CBS station. But if you're looking for a comprehensive cable replacement, achieving that multi-channel live TV experience will cost you significantly more. Here are some of the best options currently available:
Sling TV is a popular, cost-effective choice. The Sling TV price starts at $40 a month for both its core plans, which are the 32-channel Sling Orange plan (including ESPN and the Disney Channel) and the 42-channel Sling Blue, which favors news and entertainment programming. Get the combined plan for $50, however, and enjoy everything.
Hulu with Live TV huddles together about 4,000 on-demand titles with over 75 linear TV channels for $76.99, making it a dream package for fans of scripted entertainment. You can opt to pay $89.99 to remove adverts on Hulu's VOD content, but they'll remain on Live TV broadcasts.
Hitting the same price point is YouTube TV, which has an 85+ channel single-tier option with a decent roster of sports networks, including NBA TV, NFL Network, and ESPN. Plus, it boasts an unbeatable, unlimited Cloud DVR service.
However, for sports fans, FuboTV is the whole enchilada. It's got four separate subscription options: the FuboTV cost is $74.99 for its Starter plan and offers up 110 channels, while a top-tier Elite subscription bundles over 50 more, plus Unlimited Screens and 1000 hours of Cloud DVR for $84.99. The one downside? The platform recently dropped Turner and A&E-owned channels like Cartoon Network and Lifetime.