Disney Plus increased the cost of its plans for those in the US at the end of 2022 with the arrival of its ad-supported plan. While it was expected international subscribers would see a spike in the Disney Plus price come 2023, there's still no word from the House of Mouse. Whether you're based in the US or elsewhere, we explain the different plans available for you to subscribe to ahead of exciting new releases like the latest season of The Kardashians and American Born Chinese. We also compare the Disney Plus price to other VOD platforms like Netflix, Hulu, and HBO Max.
Great value for money with its wealth of content including classic Disney and Pixar movies, the MCU and Star Wars franchise in its entirety, and insightful National Geographic documentaries, international subscribers in the UK, Canada, Australia, and elsewhere around the world also gain the Star hub. This sees new Hulu titles added every month, perfect for older viewers.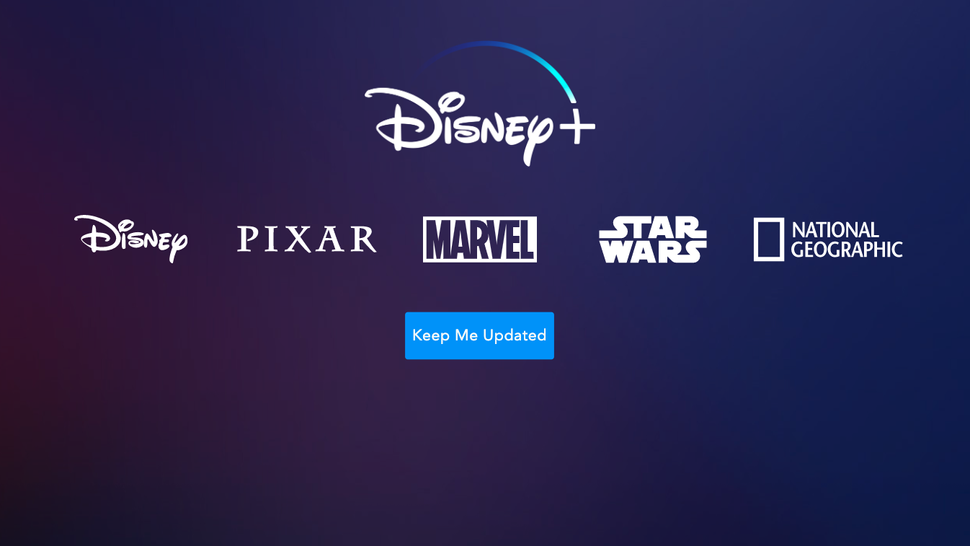 Disney Plus price at a glance
Adding 4 minutes worth of ads into an hours worth of streaming, Americans will have to opt for a more expensive plan if they wish to avoid the commercial infiltration.
How much does Disney Plus cost?
With the introduction of the new ad-supported plan, there are now two price points for those looking to sign up to Disney Plus in the US. Opt for the plan known as Disney Plus Basic and pay $7.99 a month with no option to prepay for a year.
Alternatively, if you want to continue to experience Disney Plus sans commercials, you can choose to pay $10.99 a month, or get one of the best streaming deals and save with the discounted annual rate of $109.99 a year, essentially getting 12 months for the price of 10. This is the case for international markets, too.
There are also new Disney Plus bundle price options that you can read about further in our guide, or take in at a glance below:
What countries can I sign up to Disney Plus?
Initially you could sign up to Disney Plus in the US, Canada, and the Netherlands when it launched in November 2019. It then expanded into Australia, New Zealand, the UK, and Europe before arriving in Japan and Latin America. It's now available in 106+ countries. Vietnam is expected to see its launch in 2023.
How to get Disney Plus for free
The introductory 7-day free trial came to an end a while ago with no countries currently benefiting from one. But it may well return as streaming services across the board see a decline in new sign-ups. If you're in the market for a new phone contract, however, there may still be a way to try for free. For more information, check out our Disney Plus free trial guide.
Alternatively, shift the cost onto a loved one and ask for a Disney Plus gift card for your birthday, Christmas, or another special occasion.
How does the Disney Plus price compare to Netflix?
With a comparatively slender library, but packed full of commercially lucrative franchises and content from major film studios, Disney Plus looks poised to rival Netflix as the world's most popular streaming service.
However, Netflix has nearly two times the number of subscribers and almost five times as much content.
A Netflix Basic plan will cost $9.99 a month, but that only lets you stream one movie at a time and only in SD resolution. A Standard subscription costs $15.49 and includes two simultaneous streams and HD resolution, while a four-screen Ultra HD Premium plan will set you back $19.99.
What does this mean? In the price wars at least, Disney Plus comes out on top with its mightily affordable $7.99, single tier subscription plan.
Want to know more about the current battle between these two services? We've considered Disney Plus vs Netflix: who will win?
How does Disney Plus price compare to Amazon Prime?
Online behemoth Amazon's online video service may not have produced quite as many big hits as Netflix when it comes to its own original content, but it can boast a much deeper library than its rival, with four times as many movies and access to top-notch classic TV.
A single Amazon Prime membership is $14.99 per month or $139 per year if you choose to pay annually, which allows you to stream content to two devices at once. While this might seem expensive compared with the Disney Plus price, it also includes Amazon Prime membership, giving you access to same-day or one-day shipping on Amazon.com purchases, plus photo storage and access to exclusive deals at times like on Amazon Prime Day. It's a lot more than a streaming service.
How does Disney Plus price compare to Max?
Max is the tantalizing on-demand offering from WarnerMedia. It hosts a mouth-watering agglomeration of shows, and, where Disney Plus supports Team Marvel, HBO Max is staunchly Team DC.
Recently rebranded to just 'Max' as the conclusion to its merger with Discovery Plus, Max now also is home to a ton of unscripted reality shows. With it, three new Max price tiers.
Starting at $9.99 a month for its With Ads plan, its Ad-Free plan costs $15.99 a month. Want 4K streams though and you'll have to stretch to the new Ultimate Ad-Free plan, which costs $19.99 a month. This is unlike Disney Plus, where 4K streams are available on all tiers.
HBO Max can be viewed on - among other devices: apps on iOS and Android, Apple and Android TVs, PCs and Macs via the HBO Max website, as well as consoles such as Xbox One and PlayStation 4. And finally, you can get HBO Max on Roku and on Fire Stick, too.
How does Disney Plus price compare to Apple TV Plus?
At $6.99 a month ($69.99 for an annual plan) Apple TV Plus undercuts even Uncle Walt's budget-friendly service, with an account offering six simultaneous streams rather than four, and all programming in 4K rather than HD as standard. There are, however, some significant differences between the two.
Disney Plus offers a wealth of highly sought-after entertainment. It has a total of around 1,200 films and TV shows, while Apple TV Plus has only 90-odd. The difference may seem stark. But Apple TV Plus does produce largely brand-new content, and is gradually amassing a diverse and accomplished library of titles.
Where Disney Plus has brand appeal, the best Apple TV Plus shows feature A-list celebrities and some thrillingly original programming. And, if it doesn't yet have enough content to satisfy your VOD appetite, it at least makes a thrilling side dish.
How does Disney Plus price compare to Hulu?
Despite being a majority Disney-owned service, Hulu is, in some ways, a competitor to Disney Plus.
Boasting popular Hulu Originals like Solar Opposites, Love Victor, American Horror Stories, and new series How I Met Your Father, the on-demand service is also bolstered by its new IPTV offering which adds over 75 live TV channels, including live sports broadcasts. The service has three main pricing tiers; a basic $7.99-a-month ad-supported option, a $14.99 ad-free monthly tier, and the aforementioned Hulu with Live TV which starts at $68.99.
The latter option may seem costly, but you get heaps for that price. Pay a dollar more ($69.99 a month) and also bag a subscription to Disney Plus and sports streamer ESPN Plus, on top of Live TV programming and on-demand access to thousands of titles on Hulu.
It's worth noting that while you can add in Hulu with Disney Plus and ESPN+ as mentioned above. Choose either its ad-supported or without ads Hulu plan from $12.99 a month.
How does Disney Plus Price compare to other streaming services?
Disney Plus has continued to provide fantastic value, undercutting the price of Netflix, Amazon Prime, and HBO Max. But one thing it's lacking is live access to its own TV channels, like Freeform or Disney Junior. So, if you're looking primarily for an online cable replacement, you'd be wise to check out the following OTT providers. Each offers a free trial of varying lengths to new subscribers.
For $72.99 a month, YouTube TV has a single plan that brings you 85 channels or more depending on your location, across news, sports, entertainment, and children's TV. Plus, it has the inimitable Unlimited Cloud DVR feature. But even more comprehensive is FuboTV. The $74.99 Pro plan provides in excess of 154 channels, a third of which are sports-related. And you can pay to add on extras like Showtime ($10.99 a month) or International Sports Plus if you want more.
But if those monthly fees hit you hard in the bank balance, then Sling TV is a great low-cost alternative. First, pick a base package depending on your tele-visual preferences. Sling Blue offers over 40 channels, largely news and entertainment networks like A&E, CNN, FX and Comedy Central, while Sling Orange has fewer channels, but incudes the Disney-owned Freeform, ESPN networks, and the Disney Channel. Both are from $40 a month, although for an extra charge you can add individual channels or themed add-on packs.