Narrowing down the best Netflix movies is no easy task.
Films come and go on the streamer on an almost weekly basis, so it can be mighty tricky to keep track of what's available at any given time. What's more, with increased competition from the likes of Disney Plus and HBO Max – platforms that belong to studios wanting exclusive streaming rights to their respective back catalogs – Netflix's movie offering is being squeezed year-on-year.
That being said, the streaming giant has a plan to keep us entertained: a new Netflix original movie is dropping every week throughout 2022. In addition to those original flicks, though, the streamer's existing deals with other studios remain in place, meaning there's still plenty of choice when it comes to deciding what to watch.
To take the heavy lifting out of choosing, then, we've put together a list of the 30 best Netflix movies available to stream right now. We regularly update the below entries with the latest original movies and returning classics alike, and also replace the movies taken off Netflix to keep our recommendations as fresh as possible.
War of the Worlds, Once Upon a Time in America and The Gentlemen count among the latest additions to our list. Incidentally, many of the films included below are also Netflix originals, which is why Netflix remains, for us, the best streaming service in 2022 – despite the ever-improving competition.
So, below, you'll find our pick of the best movies on Netflix in the US right now.
---
Once Upon a Time in America
We'll kick this one off with a warning: Once Upon a Time in America is long. And we're not just talking The Batman long (2h 56m), but 3h 49m long. Still, there's a reason why Sergio Leone's sweeping crime epic is described as such, and the time is well worth investing at least once in you're life if you're keen to completely immerse yourself in the grimy underbelly of Prohibition-era New York City.
Loosely based on Harry Grey's novel The Hoods, Once Upon a Time in America tells the decade-hopping tale of Noodles (Robert De Niro), a one-time criminal who returns to Manhattan to confront the mistakes of his ugly past. It's hard to summarize a near-four-hour-long movie in just a few lines, but this is a story that bears all the hallmarks of a Shakespearean tragedy: loyalty, love, friendship, betrayal and vengeance. Come for the cultural significance, but stay for Leone's masterful direction.
War of the Worlds
Steven Spielberg's big screen adaptation of H. G. Wells' seminal sci-fi novel, War of the Worlds, was billed as the "greatest action epic ever" ahead of its release in 2005, and although the movie doesn't quite earn that moniker, it's a quintessential invasion blockbuster that's both terrifying and awe-inspiring in equal measure.
Incidentally, the film actually served as Spielberg's commentary on 9/11, tapping into cultural anxieties about global warfare and machine-based conflict. The camera also never diverts from the point of view of single father Ray (played by Tom Cruise), which hammers home the sheer sense of panic and confusion brought about by having your neighborhood invaded by man-eating aliens. War of the Worlds arrived on Netflix in May 2022, so we're expecting it to hang around for a while yet.
The Gentlemen
Guy Ritchie's The Gentlemen is, well, quintessentially Guy Ritchie – and that's a great thing. The British director's latest foul-mouthed crime caper follows an American marijuana kingpin's (Matthew McConaughey) efforts to sell off his narcotics empire. Charlie Hunnam, Henry Golding, Michelle Dockery, Jeremy Strong, Eddie Marsan, Colin Farrell and Hugh Grant make up the movie's stellar supporting cast, with every character boasting their own brand of humor (and unique style of violence).
We recently reported on Netflix's ongoing negotiations to green-light a new TV show based on The Gentlemen, so there's never been a better time to get yourself acquainted with Mickey, Raymond and the rest of this motley (though admittedly dysfunctional) crew.
The Hand of God
The Hand of God marks the movie-making return of beloved Italian director Paolo Sorrentino, and tells the semi-autobiographical of tale of a young man (Filippo Scotti, standing in for a teenage Sorrentino) grappling with the pressures of growing up in 1980s Naples.
As well as referring to the infamous goal scored by Argentine footballer (and Napoli legend) Diego Maradona at the 1986 World Cup, the film's title alludes to a tragic and life-affirming event that forces its protagonist to grow up quicker than he'd otherwise like. To say more risks spoiling The Hand of God's most tender moments, though the movie's beautiful locations, hypnotic camerawork and larger-than-life characters ensure it ranks among Sorrentino's best work. If you're a fan of Luca Guadagnino's Call Me by Your Name, add this one to your watchlist.
Saving Private Ryan
One of the greatest World War II movies ever made, Steven Spielberg's Saving Private Ryan landed on Netflix in April 2022 to add some Hollywood heritage to your watchlist. A winner of five Oscars, it follows a group of soldiers tasked with finding – and sending home – a paratrooper (Matt Damon) stationed deep in occupied France.
Tom Hanks leads a squad comprising Tom Sizemore, Edward Burns, Barry Pepper, Giovanni Ribisi, Vin Diesel, Adam Goldberg and Jeremy Davies in this one, whose brotherhood and sacrifice makes for frequently poignant viewing. Saving Private Ryan's opening sequence, a visceral re-enactment of the D-Day landings, is also among the most iconic of any film in history. If you're keen on war dramas, Spielberg's epic is necessary viewing.
Apollo 10 1/2: A Space Age Childhood
If you're keen to mix up your movie-watching diet in 2022, they don't come much more unconventional than Netflix's Apollo 10 1/2: A Space Age Childhood. Boyhood director Richard Linklater returns to filmmaking duties with this animated feature, which tells the story of the 1969 moon landing from multiple perspectives.
The movie shares the visual style of Linklater's previous animation, 2006's A Scanner Darkly, and features the voice talents of Jack Black, Zachary Levi and Glen Powell. Despite its needlessly lengthy title, Apollo 10 1/2 is a genuinely unique take on one of history's most iconic moments, and serves as yet more proof of Netflix's willingness to invest in boundary-pushing storytelling.
Blade Runner 2049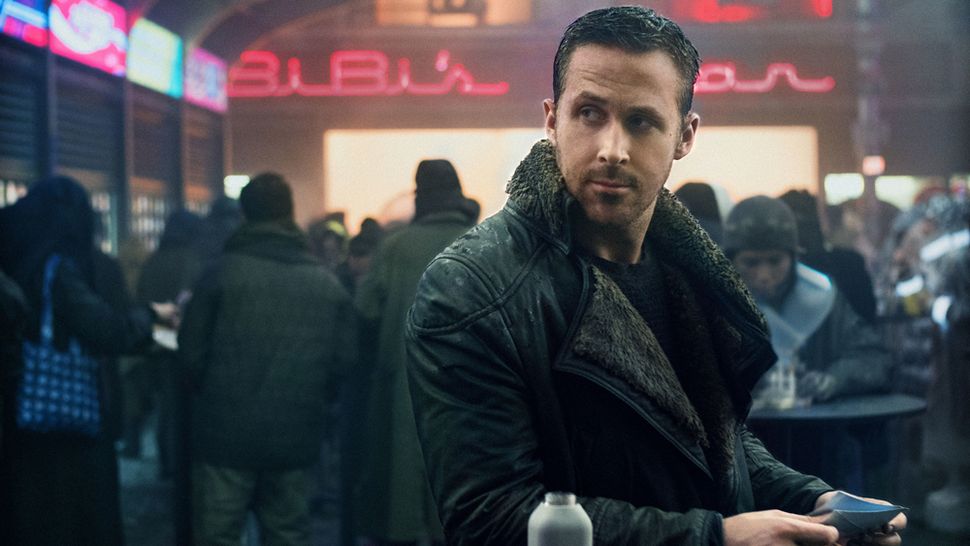 Director Denis Villeneuve rocked Hollywood in 2021 with his starry adaptation of Frank Herbert's seminal space adventure, Dune, but it was his ambitious 2017 sequel to Ridley Scott's Blade Runner that proved he had the filmmaking chops to tackle big-budget (and beloved) sci-fi material.
Set 30 years after the events of Scott's 1982 original, Blade Runner 2049 follows LAPD officer K (Ryan Gosling), who, after stumbling upon an existential secret, goes looking for former blade runner Rick Deckard (Harrison Ford). Every bit as visually stunning as its predecessor, 2049 is a more-than-worthy companion piece to one of cinema's most iconic movies – and now it's on Netflix, it's also good preparation for the in-development Blade Runner TV show.
Dunkirk
Having washed up on Netflix in March 2022, Christopher Nolan (opens in new tab)'s Dunkirk tells of the titular World War II evacuation through the very different perspectives of soldiers on land, in the sea and in the air. Its ensemble cast includes youngsters Fionn Whitehead, Tom Glynn-Carney, Harry Styles and Barry Keoghan (alongside veterans Cillian Murphy, Mark Rylance, Kenneth Branagh and Tom Hardy), though it's the movie's incredible sound and scale that establish Dunkirk as one of the best in Nolan's repertoire.
If nothing else, watch this one for the sequence in which Hardy ditches a spitfire to the rousing narration of Churchill's famous parliament speech – it's powerful stuff.
The Lost Daughter
The powerhouse trio of Olivia Colman, Dakota Johnson and Jessie Buckley lead the line in Maggie Gyllenhaal's directorial debut, The Lost Daughter, which is reason enough to sit up and take notice. In this slow-burn psychological drama, a college professor vacationing in Greece is forced to confront her troubled past after befriending a woman and her young daughter.
Based on Elena Ferrante's novel of the same name, the movie poses poignant and often uncomfortable questions about parenthood and independence, and was near-universally praised upon release at the turn of 2021.
Phantom Thread
Shortly after director Paul Thomas Anderson's latest effort, Licorice Pizza, hit this year's awards circuit, Netflix added his previous film, Phantom Thread, to its content library in the US. One of 2017's best movies, this one tells the story of a dressmaker (Daniel Day-Lewis) in 1950s London who falls for a young waitress (Vicky Krieps).
That might sound like a potentially boring narrative, but Phantom Thread is actually masterfully-shot, poignant exploration of what it means to be an artist, combining Oscar-winning costume design with a stunning soundtrack (from Radiohead and frequent Anderson collaborator Johnny Greenwood) to rank among its director's finest work. Catch it before it's gone.
Taxi Driver
One of the best movies period, never mind one of the best Netflix movies, Martin Scorsese's Taxi Driver follows marine-turned-cab driver Travis Bickle (Robert De Niro) as he grows disgusted by the crime and urban decay of '70s New York City. In an effort to clean up the streets, he embarks on a mission to save underage prostitute (Jodie Foster) from her pimp (Harvey Keitel).
Considered by many to be Scorsese's greatest achievement, shades of Taxi Driver are evident in some of the biggest movies of recent years. The likes of Fight Club, Joker and The Machinist all owe a debt of gratitude to Taxi Driver's grimy portrayal of inner-city America, and first-time viewers will be bowled over by its music, visual style and that mirror scene.
The Power of the Dog
It's safe to say that Jane Campion's The Power of the Dog was the critical hit – and potentially best movie – of 2021. Widely praised for its slow-burning psychological drama, it follows the story of a menacing rancher (Benedict Cumberbatch) who doesn't take kindly to the arrival of his brother's new wife (Kirsten Dunst) and her son (Kodi Smit-McPhee).
Cumberbatch arguably gives a career-best performance as the volatile Phil Burbank here, which undoubtedly made interesting prep for next year's Doctor Strange 2. It's a slow-burner, for sure, but The Power of the Dog is a masterful piece of filmmaking – so much so that Campion picked up a BAFTA and an Oscar for her troubles.
tick, tick...BOOM!
Well, it turns out that Spider-Man (okay, Andrew Garfield) can sing.
In Lin-Manuel Miranda's directorial debut, promising young theater composer Jonathan Larson (Garfield) navigates love, friendship and the pressures of life as an artist in New York City on the cusp of his 30th birthday.
Incidentally, tick, tick...BOOM! is actually based on the semi-autobiographical musical of the same name by Larson himself, whom Garfield plays in this one, so fans of the playwright (and musicals in general) should find lots to love here.
Stand by Me
If you're a fan of Super 8, It or Stranger Things, Stand by Me is a must-watch. Released in 1986, Rob Reiner's adaptation of Stephen King's novella, The Body, is a classic coming-of-age movie that follows four friends who decide to take a trip down the railroad tracks in search of a dead body they heard rumors about.
The chemistry between its four child stars – Wil Wheaton, River Phoenix, Corey Feldman and Jerry O'Connell – is palpable, and the movie tells a simple but moving story of male identity and the vulnerability of youth. Oh, and Kiefer Sutherland stars as an extremely unlikable bully (described by the actor as an "asshole to the marrow of his bones"), so we don't suggest watching this one with the kids.
The Other Boleyn Girl
An oft-forgotten hidden gem of historical cinema, The Other Boleyn Girl tells a fictionalized account of life under King Henry VIII for the famous Boleyn sisters. Scarlett Johansson and Natalie Portman play Mary and Anne, respectively, with the latter ultimately winning (albeit fatally) the affections of the infamously barbarous monarch.
Eric Bana rounds out a stellar cast (which also includes Benedict Cumberbatch, Eddie Redmayne and Mark Rylance) as Henry, while Justin Chadwick directs. Being a relatively low-budget BBC co-production, The Other Boleyn Girl opts for smart dialogue over needless spectacle, and the movie deserves its place on this list for Portman's powerhouse performance alone.
The Harder They Fall
Arriving nine days before the most expensive film Netflix has ever made – the Dwayne Johnson-starring Red Notice – The Harder They Fall marks the feature film directorial debut from Jeymes Samuel. Its budget might be a lot smaller than The Rock's globe-trotting caper, but The Harder They Fall is one of the best Netflix movies to come out to date, which says a lot about Samuel's eye for detail, the movie's all-star cast and its pulsating plot.
After Rufus Buck (Idris Elba) is sprung from prison by his former gang, Nat Love (Jonathan Majors) rounds up his own posse of lawmakers to exact revenge on the man who murdered his parents. The likes of Delroy Lindo (Da 5 Bloods), Zazie Beetz (Deadpool 2) and Lakeith Stanfield (Knives Out) also star in this Western flick that pays tribute to the Black cowboys who are often overlooked in similar productions.
Scarface
Let's stick with the gangster theme, shall we?
A remake of the 1932 film of the same name – and one of the best crime flicks of the 20th century – Scarface tells the story of Cuban refugee Tony Montana (Al Pacino), who arrives penniless in 1980s Miami but rises the ranks to become a powerful drug lord.
Perhaps best known for its iconic dialogue lines ("the eyes, Chico, they never lie" and "say hello to my little friend," in particular), Brian De Palma's Scarface is in fact a sweeping, emotional tale of a human being corrupted by greed and confused by a misplaced sense of family duty.
The King
Another Netflix original movie, The King stars Timothée Chalamet as Henry V, a young man forced to navigate the worlds of politics, war and treachery after unexpectedly becoming king of England in the 15th century. This one contains all the fanfare you'd expect from a modern medieval movie, and boasts an excellent cast including Robert Pattinson, Joel Edgerton and Sean Harris. For a reported budget of just $20 million (although you wouldn't know it), director David Michôd managed to produce one of the most engaging and visually stunning historical dramas around.
Django Unchained
Probably the most blockbuster action movie-style film that Quentin Tarantino (opens in new tab) has made, Django Unchained is a high-energy modern western that deserves the hype around it. Django (Jamie Foxx) is a former slave who works with Dr King Schultz (Christoph Waltz) to hunt scoundrels across the American South – eventually teaming up to try and free Django's wife from the appalling Calvin Candie (meme king Leonardo DiCaprio). It's very much a rewrite of history in the vein of Inglourious Basterds – violent, entertaining and ambitiously realized.
Army of the Dead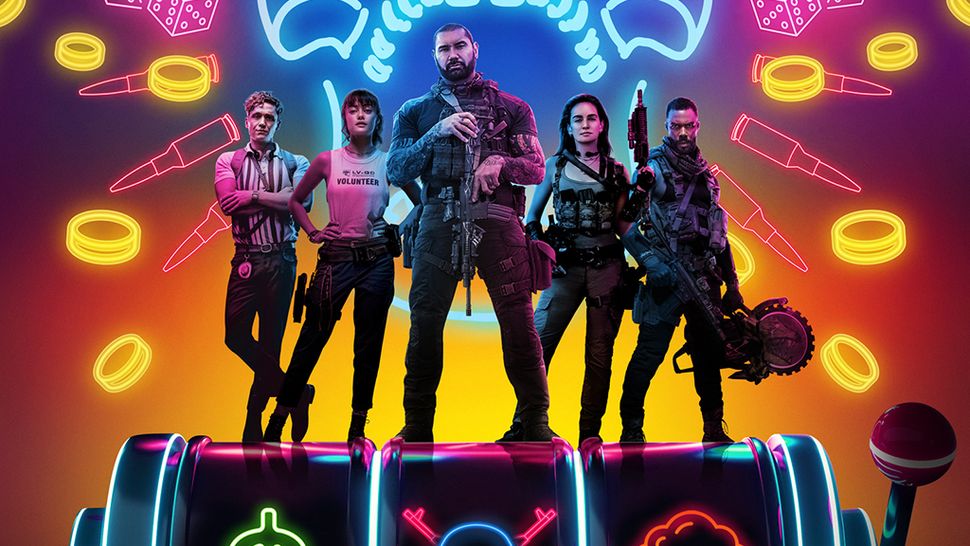 Army of the Dead is Zack Snyder's first feature film since his increasingly acrimonious split with Warner Bros, and it's everything that his DC superhero movies weren't: bright, colorful, action-packed, funny and topical, even if its 45-minute introduction is a little self-indulgent.
Dave Bautista leads a strong cast as Scott Ward, a former zombie-stomping war hero who's approached with an intriguing proposal by casino owner Bly Tanaka (Hiroyuki Sanada). The assignment? Enter a zombie infested Las Vegas, break into Tanaka's casino vault, escape with his $200 million assets and Ward and his group will receive $50 million to split between them as a reward.
Yes, the movie is as chaotic as that plot makes it sound, and with a sequel on the way in the near future, Army of the Dead is a must-watch for fans of gratuitous blood and gore.
The Mitchells vs the Machines
Originally intended for a theatrical release, Netflix bought this new animated movie from Sony and producers Phil Lord and Chris Miller – best known as the minds behind The Lego Movie and 21 Jump Street, and also part of the team behind Spider-Man: Into the Spider-Verse (opens in new tab). It's exactly as charming and funny as those movies, too.
Katie Mitchell (Abbi Jacobson) is an aspiring filmmaker who's about to head to college – until her dad, conscious that they've been drifting apart, cancels her plane ticket and insists on a family roadtrip. Halfway through this fraught journey, an AI takes revenge on its billionaire creator, and the world is suddenly under duress from smart robots.
A lot of Spider-Verse's visual touches cross over into this film, too, with 2D annotations and drawings on the already-pretty 3D visuals. Most of all, it's nice to see Netflix backing a family movie that's not just full of talking dogs and other hackneyed nonsense so often seen in CG kids' fare.
Rush
Rush is a biographical sports movie about the heated rivalry between Formula 1 drivers James Hunt and Niki Lauda – played here brilliantly by Chris Hemsworth and Daniel Brühl respectively, in one of Ron Howard's best movies in recent memory. The film portrays their rivalry as lucky playboy vs hotheaded strategist, and while it might exaggerate real-life events somewhat, it's a riveting movie. Along with documentary Senna and dad-friendly flick Ford Vs Ferrari, Rush is one of the best movies about racing around – don't miss it on Netflix.
Ma Rainey's Black Bottom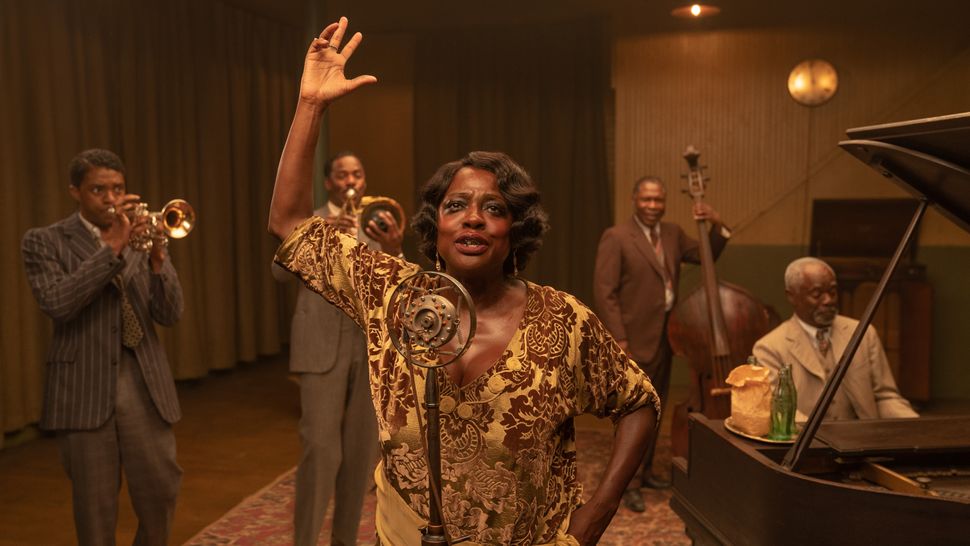 Based on the play by August Wilson – and despite the gorgeous period set dressing and costume design, it definitely feels very stage-y – Ma Rainey's Black Bottom is one of the best Netflix original movies of recent years. Viola Davis stars as legendary 'Mother of Blues' Ma Rainey, and the film focuses on one fraught recording session with Ma and her band, and the tension between the musician and her white producers and management.
Meanwhile, the late Chadwick Boseman stars as Levee, an innovative trumpet player who struggles to find his place in the music scene, amid bandmates who don't always take him seriously. It's a sad but insightful movie that explores how culture is worth protecting and valuing, in a world where it's easily taken and monetized, and the film truly comes to life in its amazing musical sequences. Don't miss it.
Always Be My Maybe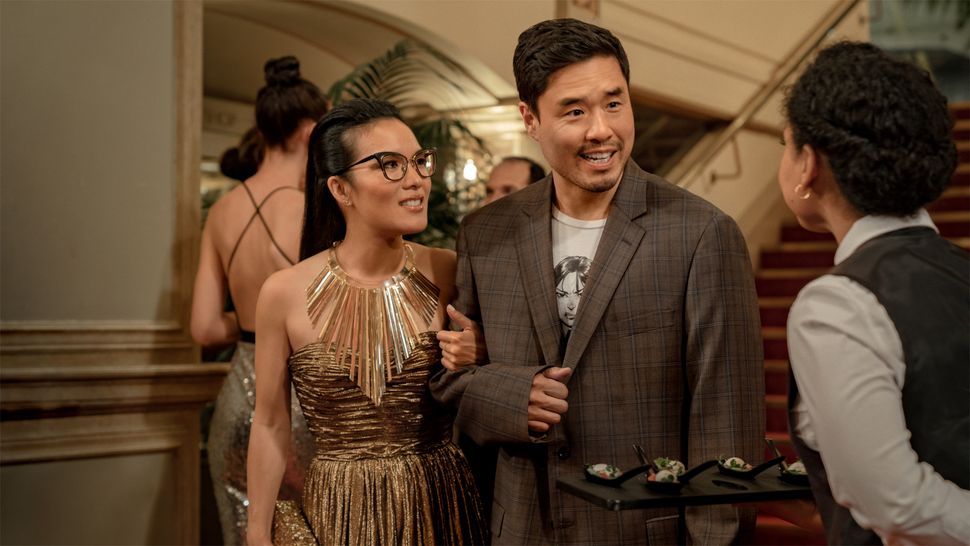 You may know Always Be My Maybe's leading lady Ali Wong from her raucous Netflix stand-up specials, but it's as a successful celebrity chef that she really hits her stride. After a failed engagement, Wong's character Sasha Tran heads to her hometown of San Francisco to setup a new restaurant, only to run into her old bff played by Randall Park. Through the turbulence of the relationship, a sudden fling with actor Keanu Reeves and despite the differences in careers, the two try to make it work, and the journey from old friends to lovers is a joy to watch.
Beasts of No Nation
We won't beat about the bush – Beasts of No Nation is a tough watch. No Time to Die's Cary Fukunaga directs this harrowing feature, which follows the journey of a young orphan (Abraham Attah) forced into becoming a child soldier by a fierce warlord (Idris Elba) during an unnamed African civil war.
An adaptation of Uzodinma Iweala's novel of the same name, Beasts of No Nation is a masterfully-shot story documenting the human cost of conflict, and places the uncomfortable realities of war front and centre. This isn't one to watch with the kids, but sitting through its two-hour narrative is an enlightening, dare-we-say necessary movie experience.
The Irishman
This threateningly long Scorsese pic attracted attention for the extensive effects work used to de-age its old stars (opens in new tab), and it's a creative decision that's sometimes distracting. But there's no denying the appeal of seeing De Niro, Pesci and Pacino in the same movie together for likely the last time, and this life-spanning, mostly rewarding crime epic is a suitable tribute to their collective talents. It's a languid film – and not a patch on Goodfellas – but absolutely among the best Netflix movies the streaming service has financed to date. The Irishman is about the life of Frank Sheeran (De Niro), as he recounts his long association with the Bufalino crime family, and infamous union leader Jimmy Hoffa (Pacino).
Da 5 Bloods
Spike Lee's entry in the Vietnam War canon is unlike anything else before it. Focusing on the black American experience of the war, it's about a group of soldiers who return to the country decades later in their old age to retrieve the remains of their squad captain (played in flashback by Chadwick Boseman). At the same time, they seek out buried gold they left behind years before – though they're not alone in this pursuit. The movie flips from being a mournful tale of trauma to a bonkers action film with almost no notice, too, but the mix here works.
Okja
If you've enjoyed Bong Joon Ho's Best Picture winner Parasite, you might want to check out his previous movie, Okja, which is one of the best Netflix originals so far. It's the bizarre tale of a young girl and her best pal, an enormous creature called Okja. Their friendship is under threat when a nasty CEO (Tilda Swinton) has evil plans for Okja. It's a refreshing movie with a nice angle of animal activism – a very different proposition to Parasite, for sure, but one that also demonstrates the director's ability to blend genres.
Marriage Story
Ensure you're in the right mindset to watch Marriage Story – i.e. skip this if you're in the middle of a break-up – because this sympathetic movie about a failing marriage and the resulting fallout can be tough viewing. It's the latest picture from director Noah Baumbach (Frances Ha), and features actors Adam Driver and Scarlett Johansson at the top of their game in what are surely emotionally draining roles. Watch it before it gets memed and gif-ed to death on social media, and you only see Marriage Story as that movie where Kylo Ren cries a lot.
Roma
An astonishing ode to motherhood in all forms, Roma is the most personal film to date from visionary director Alfonso Cuarón (Children of Men, Gravity). On paper, it's is not the easiest sell – a subtitled black and white film about a live-in housekeeper spoken almost entirely in Spanish and the indigenous Mixtec language. But Cuarón's 2018 critical hit is nonetheless riveting from a cinematic standpoint (especially when watched through the streamer's 4K Ultra HD setting (opens in new tab)). More a series of vignettes than a traditional three-act story, it examines the life of a Mexico City family in the early 1970s during a time of great social upheaval. Roma is necessary Netflix viewing, in our opinion.