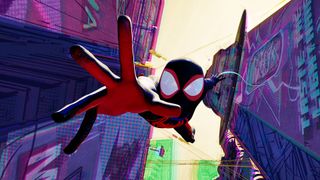 (Image credit: Sony Pictures)
Best Netflix movies: December 2023 update
Tom Power, senior entertainment reporter
Our final update of 2023 sees The Dark Knight, Reservoir Dogs, and the original Spider-Man film trilogy removed from this guide as they're no longer available to stream. In their place, we've added Paddington, The Batman, Spider-Man: Across the Spider-Verse, Gladiator, and It Follows.
Welcome to TechRadar's best Netflix movies guide. Below, we've compiled a list of 41 of the greatest films to stream on the best streaming service, with various genres catered for. So, no matter what type of movie you enjoy watching, we've got you covered.
Netflix's back catalog is absolutely stuffed with good and bad movies, so it can be hard to distinguish which ones are worth watching. Well, you need not fear that choice paralysis affliction anymore, dear reader, for our entertainment experts have put in the hard yards to bring you a definitive list of the best Netflix films around. Of course, we can't put every flick on this list, so you'll have to make do with what's on offer, but we regularly update this article with new entries, so be sure to check back in monthly for other films to catch.
Speaking of new movies, our new Netflix movies guide has plenty of other choices available to you if you're after some newer genre fare. For now, though, read on for the best movies on Netflix as we prepare to wave goodbye to 2023. Happy holidays!
Best action movies on Netflix
Army of the Dead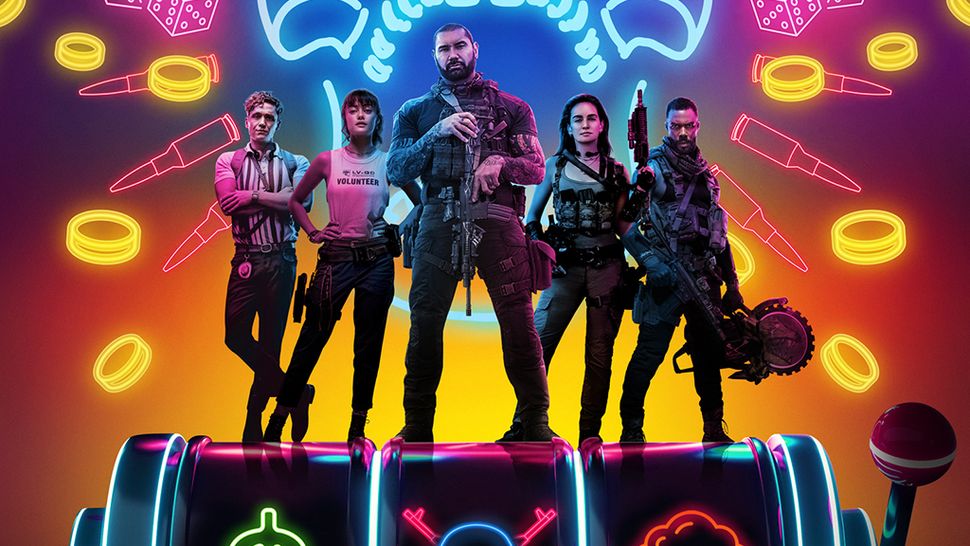 Army of the Dead was Zack Snyder's first feature following his increasingly acrimonious split with Warner Bros, and it's everything that his DC Extended Universe (DCEU) superhero movies weren't: bright, colorful, action-packed, funny, and topical, even if its 45-minute introduction is a little self-indulgent.
Dave Bautista leads a strong cast as Scott Ward, a former zombie-stomping war hero who's approached with an intriguing proposal by casino owner Bly Tanaka (Hiroyuki Sanada). The assignment? Enter a zombie infested Las Vegas, break into Tanaka's casino vault, escape with his $200 million assets, and Ward and his group will receive $50 million to split between them as a reward.
Yes, the movie is as chaotic as that plot makes it sound. And, with a sequel film and TV spin-off on the way, Army of the Dead is a must-watch for fans of gratuitous blood and gore.
Extraction 1 and 2
Looking for an unrelenting thrill ride that's stuffed with some of the best action sequences we've seen in a long time? Netflix Original film series Extraction is the one for you.
Marvel star Chris Hemsworth stars as Tyler Rake, a black ops merc-for-hire with a complex backstory. In each movie, Rake is hired to rescue someone (or numerous individuals) from a seemingly impossible situation. Once he's acquired the package, he tries to lead them to safety as numerous thugs, gang members, and other characters attempt to kill Rake and those he's liberated.
Extraction 1 was a pretty good watch and its sequel is, in our opinion, even better thanks to its 21-minute-long, heart-pounding, intricately assembled, and dangerous one-shot sequence. Make sure you check out our Extraction 2 review for more on why it's one of the best Netflix movies around, and then read our exclusive chats with director Sam Hargrave about why the film's one shot sequence took four grueling months to shoot and how he had Marvel to thank for that unexpected cameo.
Best animated movies on Netflix
Apollo 10 1/2: A Space Age Childhood
If you're keen to mix up your movie-watching diet, films don't come much more unconventional than Netflix's Apollo 10 1/2: A Space Age Childhood. Boyhood director Richard Linklater returns to filmmaking duties with this animated feature, which tells the story of the 1969 moon landing from multiple perspectives.
The movie shares the visual style of Linklater's previous animation, 2006's A Scanner Darkly, and features the voice talents of The Super Mario Bros. Movie's Jack Black, Shazam! Fury of the Gods' Zachary Levi, and Top Gun: Maverick star Glen Powell. Despite its needlessly lengthy title, Apollo 10 1/2 is a genuinely unique take on one of history's most iconic moments, and serves as yet more proof of Netflix's willingness to invest in boundary-pushing storytelling.
Guillermo del Toro's Pinocchio
Who says Netflix has lost its taste for originality? With Guillermo del Toro's Pinocchio, the streamer breathes new life into Carlo Collodi's beloved 1883 fairytale about a wooden puppet who longs to become a real boy.
Shot entirely using stop-motion (in a manner akin to Netflix series The House), del Toro's darker adaptation is set in 1930s Italy during Mussolini's fascist regime and features a star-studded voice cast that includes Ewan McGregor, David Bradley, Tilda Swinton, Christoph Waltz and Cate Blanchett. Indisputably one of the best Netflix movies in years.
The Mitchells vs The Machines
Originally intended for a theatrical release, Netflix bought this animated movie from Sony and producers Phil Lord and Chris Miller – best known as the minds behind The Lego Movie and 21 Jump Street, and also part of the team behind Spider-Man: Into the Spider-Verse and Spider-Man: Across the Spider-Verse. It's exactly as charming and funny as those movies, too.
Katie Mitchell (Abbi Jacobson) is an aspiring filmmaker who's about to head to college – until her dad, conscious that they've been drifting apart, cancels her plane ticket and insists on a family roadtrip. Halfway through this fraught journey, an AI takes revenge on its billionaire creator and the world is suddenly under duress from smart robots.
A lot of Spider-Verse's visual touches cross over into this film, with 2D annotations and drawings on the already-pretty 3D visuals. Most of all, it's nice to see Netflix backing a family movie that's not just full of talking dogs and other hackneyed nonsense so often seen in CG kids' fare.
Nimona
Based on ND Stevenson's 2015 graphic novel of the same name, Nimona is a delightfully fun, action-packed, funny, and heartfelt flick that's also unapologetically queer.
Star Wars alumnus Riz Ahmed voices Ballister Blackheart, a futuristic knight who's framed for a crime he didn't commit. The only witness who can save him from a lengthy jail term is Nimona (The Peipheral's Chloe Grace Moretz), a shapeshifter who Blackheart is sworn to seek out and destroy. Cue a wild buddy cop-style adventure that teaches kids to have an open mind about people who are different to them in more ways than one.
Nimona has been lauded for its LGBTQ+ representation, subversive storytelling, and gorgeous visuals among many other positives. A truly worth entry in our best Netflix movies guide.
Paddington
We're just going to come out and say it: Paddington is one of the best family movies of all time.
Don't argue with us. At first glance, everyone's favorite, marmalade sandwich-eating Peruvian bear didn't seem like he'd be the star of a truly terrific family-friendly film. As it turns out, though, Paddington (voiced with a deftness, warmth, and stacks of humor by Ben Whishaw) is a bonafide movie star – and his first CGI-cum-live-action movie proves it.
You'll laugh yourself silly at its slapstick moments, you'll cry at its heart-wrenching (and heart-warming!) scenes, and shout "I didn't know they were in it!" at every big-name actor who appears. In short: go and watch it immediately.
The Sea Beast
The Sea Beast proved Disney doesn't have a monopoly on layered, child-friendly storytelling upon its arrival in July 2022.
Directed by Oscar-winning filmmaker Chris Williams (Moana, Big Hero Six), the movie follows Jacob Holland (voiced by The Boys' Karl Urban), a celebrated sea monster hunter whose life is upended when a young girl, Maisie Brumble (newcomer Zaris-Angel Hator), stows away on his ship.
Charming, action-packed, and beautifully-rendered, The Sea Beast was praised by audiences and critics alike upon release, and serves as further proof that Netflix should think twice about scaling back its animation department. If it still is, that is.
Best comedy movies on Netflix
Hustle
If you were a fan of 2019's Uncut Gems, listen up: Hustle, a surprisingly entertaining basketball drama, delivers more Adam Sandler-sized surprises.
After discovering a once-in-a-lifetime player with a rocky past abroad, Stanley Sugerman (Sandler), a down-on-his-luck Philadelphia 76ers scout, takes it upon himself to bring the young phenom to the States without his team's approval. Against the odds, the pair must work to prove that they both deserve to make it big in the NBA.
That synopsis might sound like standard sports drama fare, but Hustle earned unexpectedly glowing reviews ahead of its muted release. Trust us: this is no Jack and Jill.
Monty Python and the Holy Grail
Monty Python and the Holy Grail did more for the satire and parody subgenres than many other comedies have done in the last 50 years.
A witty and biting take on the legend of King Arthur, Monty Python and the Holy Grail stars the titular and legendary British comedy outfit as King Arthur and the Knights of the Roundtable, who embark on a hilarity-infested quest to seek the Holy Grail.
If you're a fan of Monty Python, you'll likely have seen this one countless times over. First-time viewers, though, will cackle and guffaw their way through the film's rivetingly silly scenarios. The Black Knight scene, Knights of the Roundtable dance number, deadly Rabbit of Caerbannog sequence, and Knights Who Say "Ni!" moment are just four instantaneously classic moments waiting to be viewed. Just don't blame us if you end up endlessly quoting this flick long after the credits have rolled.
(NB: Monty Python's Life of Brian and Monty Python's Flying Circus are also available to stream).
The Nice Guys
Buddy comedies don't come much better than The Nice Guys. Director Shane Black's underappreciated action comedy stars Ryan Gosling and Russell Crowe as a private eye and a tough enforcer, who team up to determine the whereabouts of a girl-in-hiding (Margaret Qualley) in 1970s Los Angeles.
Reminiscent of Paul Thomas Anderson's Boogie Nights in both its setting and black humor, the movie is fast-paced, suitably adult, and a perfect example of how to elicit chemistry between two big-time leads. Gosling, in particular, is hilarious.
Best crime movies on Netflix
The Irishman
This threateningly long Scorsese pic attracted attention for the extensive effects work used to de-age its old stars, and it's a creative decision that's sometimes distracting. But there's no denying the appeal of seeing Robert De Niro, Joe Pesci, and Al Pacino in the same movie together for likely the last time, and this life-spanning, mostly rewarding crime epic is a suitable tribute to their collective talents.
The Irishman follows Frank Sheeran (De Niro) as he recounts his long association with the Bufalino crime family and infamous union leader Jimmy Hoffa (Pacino). It's a languid film – and not a patch on Goodfellas – but absolutely among the best Netflix movies the streaming service has financed to date.
Best drama movies on Netflix
Blonde
The first thing to say about Blonde is that it isn't a Marilyn Monroe biopic – not in the traditional sense of the genre, anyway. Instead, Andrew Dominik's controversial Netflix production plays more like a psychological horror movie in which Monroe (an exceptional Ana de Armas) is the troubled protagonist.
Blonde loosely chronicles the rapid rise to fame (and equally uncompromising demise) of the 1950s icon, but the film is also a hallucinatory thriller – shot mostly in black and white – about a young star haunted by her troubled past and swallowed up by the industry around her. Adrien Brody, Bobby Cannavale, Xavier Samuel and Julianne Nicholson star alongside Armas in this divisive conversation-starter.
Call Me By Your Name
2017 was a stellar year for cinema, but it was Luca Guadagnino's Call Me by Your Name that perhaps left the greatest impression on audiences. An adaptation of André Aciman's 2007 novel of the same name, the movie follows Timothée Chalamet's Elio, a precocious teenager who develops feelings for his father's temporary research assistant Oliver (Armie Hammer) in 1980s Italy.
Praised for being an honest exploration of young love and a launchpad for Chalamet's burgeoning career, Guadagnino's film is one of the most beautifully-shot in recent memory, and a reminder that quiet and careful cinema can still triumph among today's superhero-heavy releases.
The Hand of God
The Hand of God marks the movie-making return of beloved Italian director Paolo Sorrentino, and tells the semi-autobiographical tale of a young man (Filippo Scotti, standing in for a teenage Sorrentino) grappling with the pressures of growing up in 1980s Naples.
As well as referring to the infamous goal scored by Argentine footballer (and Napoli legend) Diego Maradona at the 1986 World Cup, the film's title alludes to a tragic and life-affirming event that forces its protagonist to grow up quicker than he'd otherwise like. To say more risks spoiling The Hand of God's most tender moments, though the movie's beautiful locations, hypnotic camerawork, and larger-than-life characters ensure it ranks among Sorrentino's best work. If you're a fan of Call Me by Your Name, add this one to your watchlist.
Phantom Thread
Shortly after Licorice Pizza – director Paul Thomas Anderson's most recent flick – hit last year's awards circuit, Netflix added his previous film Phantom Thread to its library. This one tells the story of a dressmaker (Daniel Day-Lewis) in 1950s London who falls for a young waitress (Vicky Krieps).
That might sound like a potentially boring narrative, but Phantom Thread is actually masterfully-shot. It's also a poignant exploration of what it means to be an artist, combining Oscar-winning costume design with a stunning soundtrack (from Radiohead and frequent Anderson collaborator Johnny Greenwood) to rank among its director's finest work. One of the best Netflix movies, this certainly is.
Roma
An astonishing ode to motherhood in all forms, Roma is the most personal film to date from visionary director Alfonso Cuarón (Children of Men, Gravity).
On paper, it's is not the easiest sell – a subtitled black and white film about a live-in housekeeper spoken almost entirely in Spanish and the indigenous Mixtec language. But Cuarón's 2018 critical hit is nonetheless riveting from a cinematic standpoint. More a series of vignettes than a traditional three-act story, it examines the life of a Mexico City family in the early 1970s during a time of great social upheaval.
Rush
Rush is a biographical sports movie about the heated rivalry between Formula 1 drivers James Hunt and Niki Lauda. The pair are played here brilliantly by Chris Hemsworth and Daniel Brühl respectively in one of Ron Howard's best movies in recent memory.
The film portrays their rivalry as lucky playboy vs hotheaded strategist, and while it might exaggerate real-life events somewhat, it's a riveting movie. Along with documentary Senna and dad-friendly flick Ford Vs Ferrari, Rush is one of the best Netflix movies about racing.
The Wonder
Florence Pugh (Black Widow, A Good Person) proved her generational talent yet again in Netflix's unsettling drama-cum-horror The Wonder.
Set in the Irish Midlands in 1862, the movie stars Pugh as an English nurse called to observe a young girl (Kíla Lord Cassidy) who remains miraculously alive and well despite not having eaten for four months. Ciarán Hinds, Niamh Algar, and Toby Jones also star in Sebastián Lelio's period mystery.
As period dramas go, The Wonder is an absorbing and fantastic flick that confirms Pugh's ability to embody every role she plays.
Best fantasy movies on Netflix
Okja
If you've enjoyed Bong Joon Ho's Oscar Best Picture winner Parasite, you might want to check out his previous movie, Okja, which is still one of the best Netflix movies on the platform.
It tells the bizarre tale of a young girl Mija and her best pal, an enormous creature called Okja, whose friendship comes under threat when a nasty CEO (Tilda Swinton) has evil plans for the titular animal. It's a refreshing movie with a nice angle of animal activism – a very different proposition to Parasite, for sure, but one that also demonstrates the director's ability to blend genres.
Best history movies on Netflix
Gladiator
Epics don't come much more epic than Gladiator. Ridley Scott's brutal tale of a Roman general-turned-gladiator scooped five Oscars at the 2001 Academy Awards (including Best Picture and Best Actor for its star Russell Crowe) and, once you've sat through the journey that is its 155-minute runtime, it's easy to see why.
We placed Gladiator at a more-than-respectable number four in our ranking of Ridley Scott movies (that's fourth out of a possible 27, by the way), and quite frankly, it's necessary viewing for any serious cinema lover. Altogether now: are you not entertained?!
The King
Another Netflix Original, The King stars Timothée Chalamet as Henry V, a young man forced to navigate the worlds of politics, war and treachery after unexpectedly becoming king of England in the 15th century.
This one contains all the fanfare you'd expect from a modern medieval movie, and boasts an excellent cast including Robert Pattinson, Joel Edgerton and Sean Harris. For a reported budget of just $20 million (although you wouldn't know it), director David Michôd managed to produce one of the most engaging and visually stunning historical dramas around. Stick it on your watch list.
The Woman King
Set in the 1820s, this Viola Davis-fronted historical epic tells the tale of General Nanisca (Davis) and the wider Adojie tribe, the all-female warrior unit that protected the West African kingdom of Dahomey across a 200-year period.
Starring a number of other terrific Black actors including Lashana Lynch, John Boyega, Thuso Mbedu, and Sheila Stim, The Woman King is a weighty, crowd-pleasing spectacle that many have likened to Braveheart in its action, tonality, and themes surrounding defiance in the face of invading forces. A splashy popcorn flick, sure, but one filled with substance, as well as deeper societal and historical subject matter.
Best horror movies on Netflix
The Fear Street movie trilogy
Launching in July 2021 as part of a new Netflix horror movie binge watch experiment, the Fear Street movie trilogy looked to recapture the bold and innovative multi-film storytelling formula that other popular horror franchises had seemingly perfected.
And, in short, it did. Set across three flicks, the Fear Street series – itself based on R.L. Stine's books of the same name – told the story of a group of 90s-era teens as they attempt to break a curse that's loomed over their town for over 300 years. With lashings of the supernatural and witchcraft, R-rated slasher violence, an intriguing narrative, and more than a few notable faces – Stranger Things' Sadie Sink and Maya Hawke are among its cast – the Fear Street movies are well worth watching.
Get Out
Jordan Peele's feature film directing debut is a masterclass in subverting expectations of tired, old horror tropes and reinventing the genre as a whole.
The psychological horror flick stars Daniel Kaluuya (Spider-Man: Across the Spider-Verse, Judas and the Black Messiah) as Chris, a young Black man who agrees to spend the weekend at his white girlfriend's well-off family's home. However, soon after their arrival, Chris notices some weird goings-on at the residence, and it isn't long before he unearths some shocking secrets about them.
A funny, frightening, and extraordinarily thought-provoking movie with layers of social commentary, Get Out is more than deserving of a place on our best Netflix movies list.
His House
This Remi Weekes-directed movie stars Wunmi Mosaku (Loki) and Sope Dirisu (Gangs of London) as Rial and Bol, a refugee couple from South Sudan who struggle to adjust to their new life in the UK. The overriding issue? The duo believe there's an evil supernatural force haunting their council home and the surrounding area.
His House might not sound all that thrilling, but you'll want to give it a chance, trust us. Mosaku and Dirisu deliver powerhouse performances in this occasionally terrifying movie that, like Get Out, has plenty of important things to say about cultural and sociopolitical divides. There's a reason why it holds a perfect 100% critical score on Rotten Tomatoes – and, overall, it's because it's a darn good film.
It Follows
This David Robert Mitchell-directed film shouldn't be slept on – which, in some ways, is ironic, given the lengths its lead character Jay goes to in order to stay awake.
Why? Because, in It Follows, the titular character is pursued by a supernatural entity after it's passed onto her through a sexual encounter with her at-the-time boyfriend Hugh. The entity in question will constantly (albeit) slowly track the currently infected individual until it catches them, upon which time it'll kill them – and then work its way back up the chain to murder every other person who was infected.
It's a bit on the nose with its thematic exploration of sexually transmitted diseases, but It Follows is an otherwise terrifically terrifying and seriously underrated film that deserves more acclaim. A long overdue sequel is in the works, too, so best catch this one while you can.