Putting together a list of the best Netflix movies is no easy task. Not only does the streamer change its feature-length offering on an almost weekly basis, the increased demand for licensed content from the rival platforms like HBO Max and Disney Plus means the best Netflix films rarely remain available for long.

Having said that, Netflix remains committed to releasing new Netflix movies every month, and, in addition to those original flicks, most of its existing deals with other studios remain in place, meaning there's still plenty of choice when it comes to deciding what to watch.
To take the heavy lifting out of choosing, we've put together this list of the 30 best Netflix movies available to stream today. We regularly update the below entries with the latest original films and returning classics alike, and also replace the titles taken off Netflix to keep our recommendations as fresh as possible.
The best Netflix movies in March 2023
The Other Boleyn Girl
An oft-forgotten hidden gem of historical cinema, The Other Boleyn Girl tells a fictionalized account of life under King Henry VIII for the famous Boleyn sisters. Scarlett Johansson and Natalie Portman play Mary and Anne, respectively, with the latter ultimately winning (albeit fatally) the affections of the infamously barbarous monarch.
Eric Bana rounds out a stellar cast (which also includes Benedict Cumberbatch, Eddie Redmayne and Mark Rylance) as Henry, while Justin Chadwick directs. Being a relatively low-budget BBC co-production, The Other Boleyn Girl opts for smart dialogue over needless spectacle, and the movie deserves its place on this list for Portman's powerhouse performance alone.
La La Land
Damien Chazelle's La La Land is a magical movie. An ode to old Hollywood and hopeless romantics everywhere, it follows two headstrong Angelenos, Seb (Ryan Gosling) and Mia (Emma Stone), who are forced to reckon with their own – and each other's – dreams of making it big in the City of Angels.
One of the most well-received musicals of modern times, La La Land picked up rave reviews almost across the board upon release in 2016, as well as countless awards for its performances, writing and directing (although it infamously missed out on the Oscar for Best Picture). Put simply, La La Land is a must-see for film fans, and indisputably one of the best movies on Netflix in 2023.
Glass Onion: A Knives Out Mystery
Knives Out wowed fans and critics alike in 2019, so sequels were inevitable. The first of those – Glass Onion: A Knives Out Mystery – is another elaborate and highly entertaining whodunnit from director Rian Johnson. Buoyed by its excellent ensemble cast and a confidence carried over from its predecessor's success, Glass Onion is even showier and bolder than Knives Out – though the film proved exceptionally divisive among fans of Benoit Blanc's debut outing upon release at the end of 2022.
Guillermo del Toro's Pinocchio
Who says Netflix has lost its taste for originality? With Guillermo del Toro's Pinocchio, the streamer breathes new life into Carlo Collodi's beloved 1883 fairytale about a wooden puppet who longs to become a real boy.
Shot entirely using stop-motion (in a manner akin to Netflix series The House), del Toro's darker adaptation is set in 1930s Italy during Mussolini's fascist regime and features a star-studded voice cast that includes Ewan McGregor, David Bradley, Tilda Swinton, Christoph Waltz and Cate Blanchett.
Forrest Gump filmmaker Robert Zemeckis recently brought Pinocchio to life on Disney Plus, though we labeled that movie a "somewhat magical remake whose strings ultimately hold it down." del Toro's version of this age-old story, though, is indisputably one of the best Netflix movies in years.
Lady Chatterley's Lover
A word of warning: Lady Chatterley's Lover is steamy. It's a story that always has been, always will be, and Netflix's 2022 adaptation of D. H. Lawrence's novel of the same name is no exception to that rule.
This time around, young British stars Emma Corrin (The Crown) and Jack O'Connell (Unbroken) step into the well-worn shoes of Lady Constance Reid and gamekeeper Oliver Mellors, respectively – two characters from very different social circles who engage in a risky extramarital affair. If you're in the mood for an authentic and moving portrait of forbidden love to spice up your weekday evening, then this is the Netflix movie for you.
The Wonder
Fresh from her acclaimed (and movie-saving) performance in Don't Worry Darling, Florence Pugh proved her generational talent yet again in Netflix's unsettling psychological drama, The Wonder.
Set in the Irish Midlands in 1862, the movie stars Pugh as an English nurse called to observe a young girl (Kíla Lord Cassidy) who remains miraculously alive and well despite not having eaten for four months. Ciarán Hinds, Niamh Algar and Toby Jones also star in Sebastián Lelio's period mystery, which was praised by critics for being "arrestingly strange and distinctively literary."
All Quiet on the Western Front
It's been a good few years since Dunkirk and 1917 reminded audiences of the horrors of war, but Netflix assumed that responsibility in 2022 with its shocking but beautifully-made WWI epic, All Quiet on the Western Front.
Based on Erich Maria Remarque's landmark novel of the same name (which was first adapted into a feature film in 1930), this award-winning German-language movie tells the story of a young German soldier (Felix Kammerer) whose naive expectations of fighting for his country are shattered by war's harrowing reality. As you'd expect, All Quiet on the Western Front is brutal, vivid and poignant – just don't expect to reach its credits feeling particularly joyous.
The Good Nurse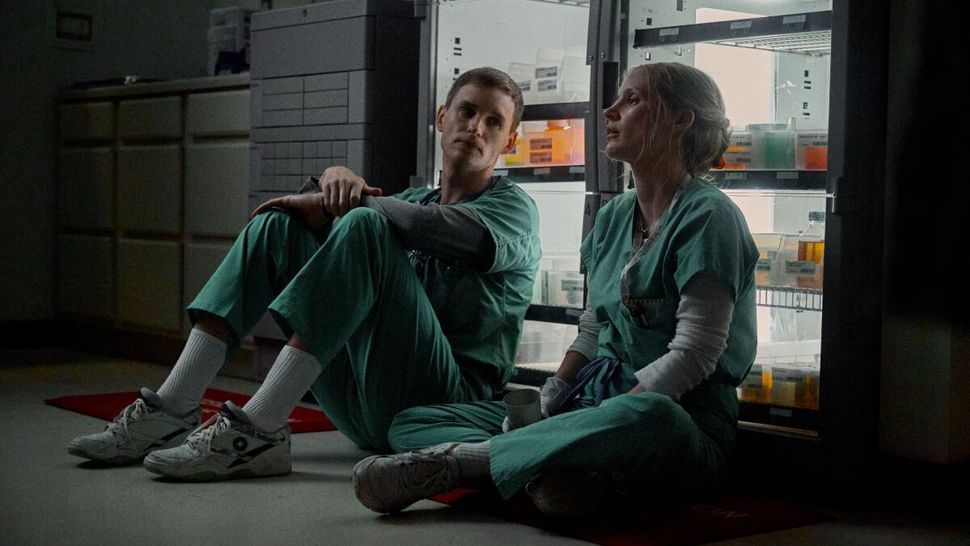 Netflix puts its penchant for true-crime storytelling to good use with The Good Nurse, which follows the murderous exploits of real-life serial killer Charlie Cullen (Eddie Redmayne). Jessica Chastain plays Cullen's co-worker, Amy Loughren, who would ultimately go on to expose the sadistic behaviour that led to the deaths of dozens of patients over a period of sixteen years.
On the broad spectrum of new Netflix movies, The Good Nurse is a lower-key affair than, say, Don't Look Up – but its shocking story of gross criminal negligence is far more impactful than the big-budget drama of the streamer's recent blockbusters. Sure, it's far from an easy watch – but it'll stay with you long after its credits roll.
Notting Hill
The humble romantic comedy reached its zenith in 1999 with the release of Notting Hill, and the genre has never once gotten close to reaching the same misty-eyed heights in the decades since.
Named after the trendy London neighborhood in which the film is set, Notting Hill follows William (Hugh Grant), a bookshop owner who stumbles upon the woman of his dreams in Anna (Julia Roberts). While Anna likes him in return (yay!), she also happens to be the most famous actress in the world (nay...), which puts added layers of attention and complication on their burgeoning romance. In equal parts hilarious and heartwarming, Notting Hill is the quintessential British rom-com and the perfect antidote to a rainy afternoon.
Blonde
The first thing to say about Blonde is that it isn't a Marilyn Monroe biopic – not in the traditional sense of the genre, anyway. Instead, Andrew Dominik's controversial Netflix production plays more like a psychological horror movie in which Monroe (an exceptional Ana de Armas) is the troubled protagonist.
Blonde loosely chronicles the rapid rise to fame (and equally uncompromising demise) of the 1950s icon, but the film is also a hallucinatory thriller – shot mostly in black and white – about a young star haunted by her troubled past and swallowed up by the industry around her. Adrien Brody, Bobby Cannavale, Xavier Samuel and Julianne Nicholson star alongside Armas in this divisive conversation-starter.
Call Me by Your Name
2017 was a stellar year for cinema. Get Out, Dunkirk, The Shape of Water, Three Billboards Outside Ebbing, Missouri and Blade Runner 2049 were among the titles lighting up theaters across the globe, but it was Luca Guadagnino's Call Me by Your Name that perhaps left the greatest impression on audiences.
An adaptation of André Aciman's 2007 novel of the same name, the movie follows Timothée Chalamet's Elio, a precocious teenager who develops feelings for his father's temporary research assistant, Oliver (Armie Hammer), in 1980s Italy. Praised for being an honest exploration of young love and a launchpad for Chalamet's burgeoning career, Guadagnino's film is one of the most beautifully-shot in recent memory, and a reminder that quiet, careful cinema can still triumph among today's superhero-heavy releases. After a brief hiatus away from the US version of Netflix, Call Me by Your Name returned to the streamer in February 2023.
If Beale Street Could Talk
Director Barry Jenkins followed up on the success of his Oscar-winning Moonlight with If Beale Street Could Talk, a powerful portrait of love and loss in 1970s New York that deserves more attention that it garnered upon release in 2018.
Based on James Baldwin's novel of the same name, the film stars KiKi Layne as a young woman, Clementine "Tish" Rivers, who we follow as she desperately attempts to clear the name of her wrongly charged partner (Stephan James). Diego Luna, Pedro Pascal, Brian Tyree Henry and Regina King also star in If Beale Street Could Talk, which is anchored by a stellar score from Succession composer Nicholas Britell.
The Nice Guys
Buddy comedies don't come much better than The Nice Guys. Director Shane Black's still underappreciated action comedy stars Ryan Gosling and Russell Crowe as a private eye and a tough enforcer, respectively, who team up to determine the whereabouts of a girl-in-hiding (Margaret Qualley) in 1970s Los Angeles.
Reminiscent of Paul Thomas Anderson's Boogie Nights in both its setting and black humor, the movie is fast-paced, suitably adult and a perfect example of how to elicit chemistry between two big-time leads (Gosling, in particular, is hilarious).
Skyfall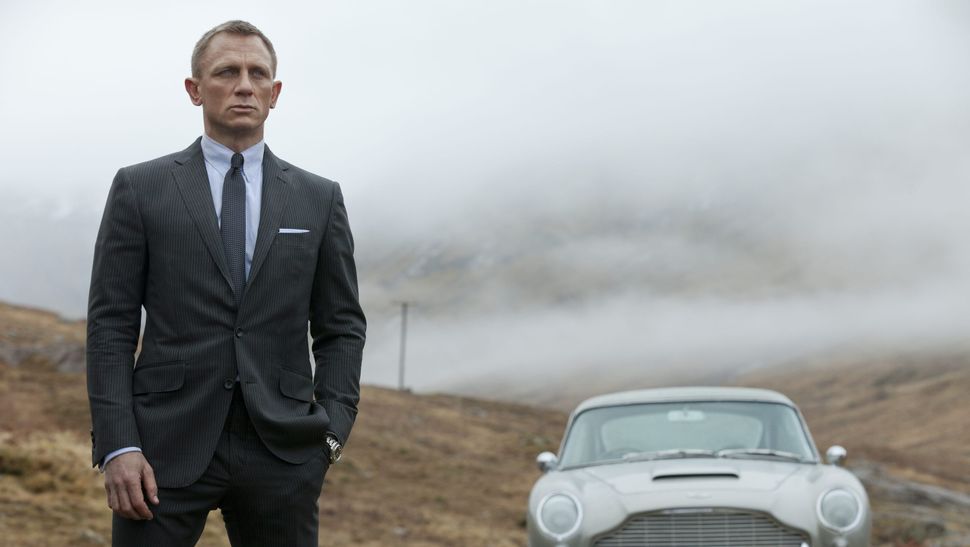 A surprise addition to Netflix in August 2022, Skyfall – the twenty-third James Bond movie and one of the very best entries in the decades-spanning series – is about as close to perfect evening entertainment as it gets.
Sam Mendes directs this darker take on 007, which finds Bond forced to return to action when a disgruntled agent from M's past comes back to haunt her. Javier Bardem is exquisite as the villainous Silva, proving more than a match for Daniel Craig's usually indestructible Bond – though Skyfall as a whole is a much more emotional affair than we've come to expect from the franchise. Lives are lost, tears are shed, and Adele kicks the whole thing off with an absolutely killer title track.
The Sea Beast
Another new addition to our list of recommendations is The Sea Beast, a Netflix-produced animated adventure that proves Disney doesn't have a monopoly on layered, child-friendly storytelling.
Directed by Oscar-winning filmmaker Chris Williams (Moana, Big Hero Six), the movie follows Jacob Holland (voiced by The Boys' Karl Urban), a celebrated sea monster hunter whose life is upended when a young girl, Maisie Brumble (newcomer Zaris-Angel Hator), stows away on his ship.
Charming, action-packed and beautifully-rendered, The Sea Beast was praised by audiences and critics alike upon its release in July, and serves as further proof that Netflix should think twice about scaling back its animation department in response to recent subscriber losses.
Jerry Maguire
Can you name a more quotable movie than Jerry Maguire? Director Cameron Crowe's schmaltzy sports drama features not one, not two, not three, but four (four!) lines of dialogue that could very well sit among the top 100 film quotes of all time.
Lines like "You had me at 'Hello'" and "You complete me" showed Tom Cruise at the peak of his Hollywood powers in 1996, and the Top Gun: Maverick actor's turn as an arrogant football agent who risks it all to find a little humanity is still necessary viewing for romcom fans in 2023.
Hustle
If you were frustrated by the sudden disappearance of Uncut Gems from the US version of Netflix in May, fear not: Hustle, a surprisingly entertaining basketball drama, landed on the streamer in June 2022 to fill its Adam Sandler-sized hole.
After discovering a once-in-a-lifetime player with a rocky past abroad, a down-on-his-luck Philadelphia 76ers scout, Stanley Sugerman (Sandler), takes it upon himself to bring the young phenom to the States without his team's approval. Against the odds, the pair must work to prove that they both deserve to make it big in the NBA.
That synopsis might sound like standard sports drama fare, but Hustle earned unexpectedly glowing reviews ahead of its muted release in 2022. In our own assessment, we called the movie a "rousing redemption tale that provides further evidence of Sandler's ability as a damn fine actor." Trust us: this is no Jack and Jill.
The Hand of God
The Hand of God marks the movie-making return of beloved Italian director Paolo Sorrentino, and tells the semi-autobiographical tale of a young man (Filippo Scotti, standing in for a teenage Sorrentino) grappling with the pressures of growing up in 1980s Naples.
As well as referring to the infamous goal scored by Argentine footballer (and Napoli legend) Diego Maradona at the 1986 World Cup, the film's title alludes to a tragic and life-affirming event that forces its protagonist to grow up quicker than he'd otherwise like. To say more risks spoiling The Hand of God's most tender moments, though the movie's beautiful locations, hypnotic camerawork and larger-than-life characters ensure it ranks among Sorrentino's best work. If you're a fan of Luca Guadagnino's Call Me by Your Name, add this one to your watchlist.
Apollo 10 1/2: A Space Age Childhood
If you're keen to mix up your movie-watching diet in 2023, films don't come much more unconventional than Netflix's Apollo 10 1/2: A Space Age Childhood. Boyhood director Richard Linklater returns to filmmaking duties with this animated feature, which tells the story of the 1969 moon landing from multiple perspectives.
The movie shares the visual style of Linklater's previous animation, 2006's A Scanner Darkly, and features the voice talents of Jack Black, Zachary Levi and Glen Powell. Despite its needlessly lengthy title, Apollo 10 1/2 is a genuinely unique take on one of history's most iconic moments, and serves as yet more proof of Netflix's willingness to invest in boundary-pushing storytelling.
Phantom Thread
Shortly after director Paul Thomas Anderson's latest effort, Licorice Pizza, hit last year's awards circuit, Netflix added his previous film, Phantom Thread, to its content library in the US. One of 2017's best movies, this one tells the story of a dressmaker (Daniel Day-Lewis) in 1950s London who falls for a young waitress (Vicky Krieps).
That might sound like a potentially boring narrative, but Phantom Thread is actually masterfully-shot, poignant exploration of what it means to be an artist, combining Oscar-winning costume design with a stunning soundtrack (from Radiohead and frequent Anderson collaborator Johnny Greenwood) to rank among its director's finest work. Catch it before it's gone.
The Power of the Dog
It's safe to say that Jane Campion's The Power of the Dog was the critical hit – and potentially best movie – of 2021. Widely praised for its slow-burning psychological drama, it follows the story of a menacing rancher (Benedict Cumberbatch) who doesn't take kindly to the arrival of his brother's new wife (Kirsten Dunst) and her son (Kodi Smit-McPhee).
Cumberbatch arguably gives a career-best performance as the volatile Phil Burbank here, which undoubtedly made interesting prep for Doctor Strange 2. It's a slow-burner, for sure, but The Power of the Dog is a masterful piece of filmmaking – so much so that Campion picked up a BAFTA and an Oscar for her troubles.
The King
Another Netflix original movie, The King stars Timothée Chalamet as Henry V, a young man forced to navigate the worlds of politics, war and treachery after unexpectedly becoming king of England in the 15th century. This one contains all the fanfare you'd expect from a modern medieval movie, and boasts an excellent cast including Robert Pattinson, Joel Edgerton and Sean Harris. For a reported budget of just $20 million (although you wouldn't know it), director David Michôd managed to produce one of the most engaging and visually stunning historical dramas around.
Army of the Dead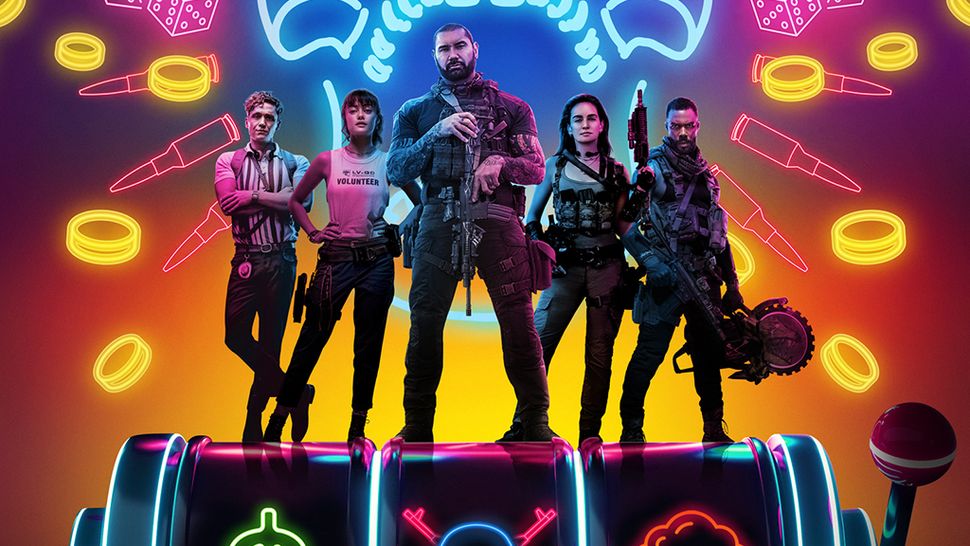 Army of the Dead was Zack Snyder's first feature film since his increasingly acrimonious split with Warner Bros, and it's everything that his DC superhero movies weren't: bright, colorful, action-packed, funny and topical, even if its 45-minute introduction is a little self-indulgent.
Dave Bautista leads a strong cast as Scott Ward, a former zombie-stomping war hero who's approached with an intriguing proposal by casino owner Bly Tanaka (Hiroyuki Sanada). The assignment? Enter a zombie infested Las Vegas, break into Tanaka's casino vault, escape with his $200 million assets and Ward and his group will receive $50 million to split between them as a reward.
Yes, the movie is as chaotic as that plot makes it sound, and with a sequel on the way in the near future, Army of the Dead is a must-watch for fans of gratuitous blood and gore.
The Mitchells vs the Machines
Originally intended for a theatrical release, Netflix bought this new animated movie from Sony and producers Phil Lord and Chris Miller – best known as the minds behind The Lego Movie and 21 Jump Street, and also part of the team behind Spider-Man: Into the Spider-Verse (opens in new tab). It's exactly as charming and funny as those movies, too.
Katie Mitchell (Abbi Jacobson) is an aspiring filmmaker who's about to head to college – until her dad, conscious that they've been drifting apart, cancels her plane ticket and insists on a family roadtrip. Halfway through this fraught journey, an AI takes revenge on its billionaire creator, and the world is suddenly under duress from smart robots.
A lot of Spider-Verse's visual touches cross over into this film, too, with 2D annotations and drawings on the already-pretty 3D visuals. Most of all, it's nice to see Netflix backing a family movie that's not just full of talking dogs and other hackneyed nonsense so often seen in CG kids' fare.
Rush
Rush is a biographical sports movie about the heated rivalry between Formula 1 drivers James Hunt and Niki Lauda – played here brilliantly by Chris Hemsworth and Daniel Brühl respectively, in one of Ron Howard's best movies in recent memory. The film portrays their rivalry as lucky playboy vs hotheaded strategist, and while it might exaggerate real-life events somewhat, it's a riveting movie. Along with documentary Senna and dad-friendly flick Ford Vs Ferrari, Rush is one of the best movies about racing around – don't miss it on Netflix.
Ma Rainey's Black Bottom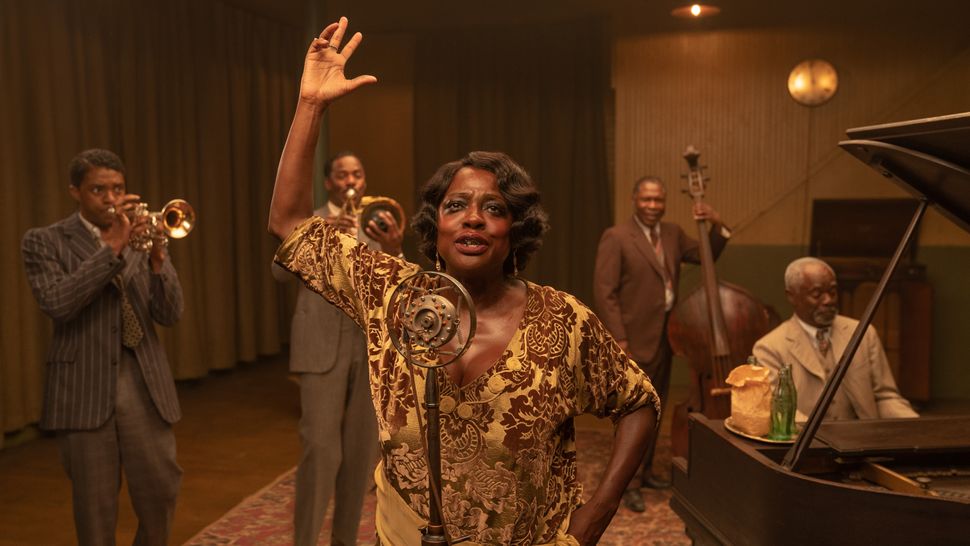 Based on the play by August Wilson – and despite the gorgeous period set dressing and costume design, it definitely feels very stage-y – Ma Rainey's Black Bottom is one of the best Netflix original movies of recent years. Viola Davis stars as legendary 'Mother of Blues' Ma Rainey, and the film focuses on one fraught recording session with Ma and her band, and the tension between the musician and her white producers and management.
Meanwhile, the late Chadwick Boseman stars as Levee, an innovative trumpet player who struggles to find his place in the music scene, amid bandmates who don't always take him seriously. It's a sad but insightful movie that explores how culture is worth protecting and valuing, in a world where it's easily taken and monetized, and the film truly comes to life in its amazing musical sequences. Don't miss it.
Beasts of No Nation
We won't beat about the bush – Beasts of No Nation is a tough watch. No Time to Die's Cary Fukunaga directs this harrowing feature, which follows the journey of a young orphan (Abraham Attah) forced into becoming a child soldier by a fierce warlord (Idris Elba) during an unnamed African civil war.
An adaptation of Uzodinma Iweala's novel of the same name, Beasts of No Nation is a masterfully-shot story documenting the human cost of conflict, and places the uncomfortable realities of war front and centre. This isn't one to watch with the kids, but sitting through its two-hour narrative is an enlightening, dare-we-say necessary movie experience.
The Irishman
This threateningly long Scorsese pic attracted attention for the extensive effects work used to de-age its old stars (opens in new tab), and it's a creative decision that's sometimes distracting. But there's no denying the appeal of seeing De Niro, Pesci and Pacino in the same movie together for likely the last time, and this life-spanning, mostly rewarding crime epic is a suitable tribute to their collective talents. The Irishman follows Frank Sheeran (De Niro) as he recounts his long association with the Bufalino crime family, and infamous union leader Jimmy Hoffa (Pacino). It's a languid film – and not a patch on Goodfellas – but absolutely among the best Netflix movies the streaming service has financed to date.
Okja
If you've enjoyed Bong Joon Ho's Best Picture winner Parasite, you might want to check out his previous movie, Okja, which is still one of the best Netflix originals on the platform. It tells the bizarre tale of a young girl and her best pal, an enormous creature called Okja, whose friendship comes under threat when a nasty CEO (Tilda Swinton) has evil plans for the titular animal. It's a refreshing movie with a nice angle of animal activism – a very different proposition to Parasite, for sure, but one that also demonstrates the director's ability to blend genres.
Roma
An astonishing ode to motherhood in all forms, Roma is the most personal film to date from visionary director Alfonso Cuarón (Children of Men, Gravity). On paper, it's is not the easiest sell – a subtitled black and white film about a live-in housekeeper spoken almost entirely in Spanish and the indigenous Mixtec language. But Cuarón's 2018 critical hit is nonetheless riveting from a cinematic standpoint (especially when watched through the streamer's 4K Ultra HD setting). More a series of vignettes than a traditional three-act story, it examines the life of a Mexico City family in the early 1970s during a time of great social upheaval. Roma is still necessary Netflix viewing for cinema aficionados in 2023.