Knives Out 2 - title, trailer, release date and everything we know so far
Daniel Craig's Benoit Blanc is facing more foul play…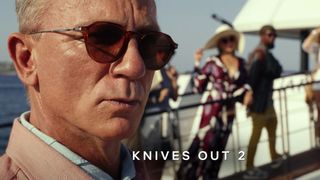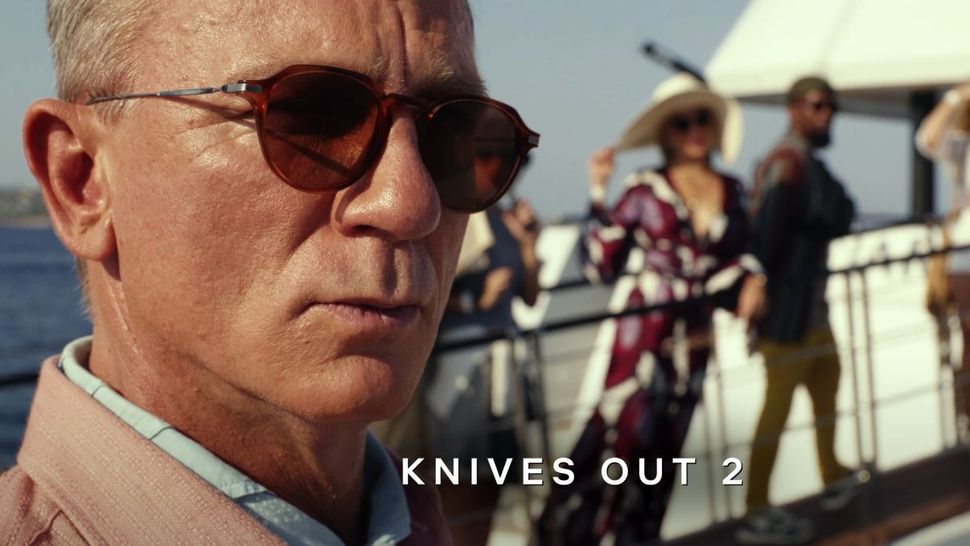 (Image credit: Netflix)
After a teasingly brief preview in theaters worldwide, we're now giddily awaiting the release of Glass Onion, the follow up to 2019's Knives Out, on Netflix. In no time at all we'll be reunited with one of modern cinemas greatest detectives, played by the debonair Daniel Craig, and we can't wait to see all hell break loose between an incredible cast of A-listers. Below we detail everything we know about the film, including its fiendish plot, release date, and current plans for a Knives Out 3.
When it was first announced in 2018 that Rian Johnson was planning to follow his grueling spell as writer and director of Star Wars: The Last Jedi with a murder-mystery named Knives Out, nobody knew quite what to expect.
Johnson was already booked to take on another Star Wars trilogy, one that would sit outside of the existing properties and take on new worlds and new characters. Given the prospect of building a whole new Star Wars franchise over three years, Knives Out had the feel of a palette cleanser for Johnson – who had shown form with the genre on 2005's clever, quirky drama Brick – before that work got underway.
Expectations changed somewhat when it was revealed that Daniel Craig would be leading the way as Detective Benoit Blanc. Again, Craig's appearance had the feel of a sudden opportunity. The actor was only free because Danny Boyle had left the production of the new James Bond movie and the shoot date had been pushed back six months. The actor would have some fun playing super sleuth before he got back into training to become 007 once again.
Knives Out was shot in just two months at the end of 2018 with a budget of $35 million. It gathered together a starry cast, including Chris Evans, Ana de Armas, Jamie Lee Curtis, Michael Shannon, Toni Collette, Lakeith Stanfield, and Christopher Plummer in addition to Craig, and went on to become a huge critical and commercial hit. The film grossed over $300 million and bagged Johnson an Oscar nomination for Best Original Screenplay.
Talk naturally turned to the possibility of a sequel, and, in March 2021, Netflix revealed it had secured not one, but two sequels.
Finally, the enigmatically titled Glass Onion is mere weeks away from its debut on the streaming service, and perfectly timed to dazzle families during the festive season.
As anticipation mounts and the release date approaches, we detail everything you need to know about the star-studded murder mystery sequel.
Title: Glass Onion: A Knives Out Mystery
Release date: Glass Onion: A Knives Out Mystery is available on Netflix from December 23 following its brief, one-week theatrical release in November.
Cast: Daniel Craig returns as Benoit Blanc. New cast members include Dave Bautista, Edward Norton, Janelle Monáe, Kathryn Hahn, Kate Hudson, and Leslie Odom Jr.
Trailer: The full trailer is below for you. Color us excited.
What happened in Knives Out?
Knives Out opened with the discovery of the body of Harlan Thrombey (Christopher Plummer) just hours after he had celebrated his 85th birthday with his family in his vast Massachusetts estate.
Thrombey, a wealthy mystery novelist, is found by his housekeeper with his throat slit. The police quickly reach the conclusion that the death is a suicide, but private detective Benoit Blanc (Daniel Craig) is anonymously paid to investigate.
After sitting down with various family members, Blanc quickly discovers that all is not well within the family. Affairs are being had, egos have been bruised and money is being stolen. Things deteriorate further when Thrombey's will is read and, to everyone's shock, his nurse Marta Cabrera (Ana De Armas) is the sole beneficiary.
From there, things ratchet up, the family tries desperately to get Marta to renounce the inheritance, and their tactics get more and more drastic.
All these shenanigans take place under the watchful eye of Craig's Benoit Blanc, an eccentric Sherlock Holmes-esque sleuth who sees everything and faces down the murderer.
Knives Out 2 release date - when is it?
Glass Onion: A Knives Out Mystery received a one-week limited release in theaters from November 23 through November 30, to capitalize on anticipation for the sequel. It's now been pulled from cinemas ahead of its December 23 streaming debut on Netflix, although it could be back on the big screen at a later date.
Knives Out 2 cast: who's in the movie?
One of the pleasures of the Knives Out films is the unique chemistry created by bringing together different A-list actors. So, with the exception of Daniel Craig as master detective Benoit Blanc (and an appearance by Noah Segan, who played Trooper Wagner), no one else from the cast of the 2019 movie will be returning.
Instead, we have another thrilling combination of award-winning actors, popular celebrities and rising stars, with Madelyn Cline and Jessica Henwick relative unknowns – but not for long
Cline has had small roles in Stranger Things, CW show The Originals, and is one of the leading lights in Netflix teen drama Outer Banks. Henwick meanwhile featured in Game of Thrones, had a key role in Netflix's Marvel collaboration Iron Fist, and starred as Bugs in The Matrix: Resurrections. Henwick not only has a part in the Knives Out sequel, but she's also in Netflix's other tentpole release, The Gray Man.
The main cast of Knives Out 2 looks like this:
Daniel Craig as Detective Benoit Blanc
Dave Bautista as Duke Cody, a Twitch streamer
Edward Norton as Miles Bron, a tech billionaire with his own Greek island
Janelle Monáe as identical twins "Andi" and Helen Brand
Kathryn Hahn as Claire Debella, governor of Connecticut
Leslie Odom Jr. as Lionel Toussaint, head scientist of Miles's company
Kate Hudson as Birdie Jay, former supermodel turned fashion designer
Madelyn Cline as Whiskey, Duke's girlfriend and assistant
Jessica Henwick as Peg, Birdie's assistant
Then there are some brilliant celebrity cameos to look forward to, with Ethan Hawke, Natasha Lyonne, and Hugh Grant in small roles, as well as some famous faces playing themselves.
Knives Out 2: who worked on it?
Rian Johnson returned as writer, director and producer for the sequel and he recruited many of the same people who helped make the first film such a success.
Cinematographer Steve Yedlin, who has worked with Johnson on all of his films, going all the way back to Brick, has once again been at the wheel, while Nathan Johnson is back to compose the score.
Likewise, Johnson's producing partner Ram Bergman and editor Bob Ducsay, who worked with Johnson on the hit sci-fi drama Looper and Star Wars: The Last Jedi, are back on the crew for the sequel.
Knives Out 2 - how much did Netflix pay?
A pretty penny indeed.
Back in March 2021 when the deal was announced, it was revealed that the streamer had agreed to pay $469 million for the rights to two sequels. That's a staggering amount of money, which will see Daniel Craig earn more than $100 million by the time he's completed work on the third film. That windfall is one of the highest salaries ever paid by a streamer. It's double what The Rock has managed to land for Amazon's forthcoming festive adventure Red One.
Both Amazon and Apple had worked hard to persuade Johnson to sign up with them for the Knives Out sequels, but in the end, they balked at the final price.
One of the losing bidders told Variety: "The math doesn't work. There's no way to explain it. The world has gone mad. It's a mind-boggling deal."
Netflix, though, are happy with the deal, with an insider telling the Hollywood Reporter: "Yes, it's overpaying, but Netflix is playing chess while everyone else is playing checkers," says one streaming executive familiar with the deal. "It takes a proven theatrical commodity off the board and puts it in their pocket. And it's another way they re-educate audiences to think of streaming and their company above a studio."
What can we expect from Knives Out 2?
Expect another fiendishly plotted murder mystery and a larger-than-life cast of backstabbing frenemies, all played by Hollywood royalty.
Taking inspiration from tropical getaway murder mysteries like The Last of Sheila (1973), the plot concerns Miles Bron, a tech billionaire who invites his friends to his mansion (called the Glass Onion) for a weekend of murder mystery fun on his private island. Those invited include gung-ho Twitch streamer Duke, fun-loving fashion designer Birdie, Connecticut governor Claire Debella, and Cassandra "Andi" Brand, Miles's former business partner.
But when Andi dies, her death looking like a suicide, identical twin sister Helen takes her place at the gathering instead, where, alongside famed detective Benoit Blanc, she endeavors to discover the person responsible for her sister's death. That's the plan anyway. Until, in one of many expected twists, the Glass Onion becomes the site of a real-life murder.
Critics and audiences are calling it a "bigger, funnier, twistier whodunnit" than the first movie, and Glass Onion star Dave Bautista hasn't been shy about extolling the film's merits either, telling People magazine: "I really think it's going to be as good, if not better, than the first one. I'm always afraid to say that because I don't want anybody to get offended saying that we're going to be better, but I really do think this. I think the characters are just so much more colorful. I think people are really going to dig this."
Knives Out 3 - what do we know?
Given that Knives Out 3 is far from pre-production – there's not a whiff of a script yet – fans shouldn't expect to see the film until at least 2024, although Johnson is keen to make the "threequel" his priority, being inspired by the challenge of devising another original story.
He hasn't settled on any fixed ideas. But he did confirm that he wants to "dig deeper" into the world of whodunnits, while potentially exploring Benoit Blanc's private life.
What we can say for certain is that Daniel Craig will be returning for the third film (Netflix certainly paid him handsomely enough), which will surely involve another impeccable cast in a new location trying to solve another head scratching mystery.
Glass Onion: A Knives Out Mystery will be released on Netflix on December 23 this year.
Sign up to receive daily breaking news, reviews, opinion, analysis, deals and more from the world of tech.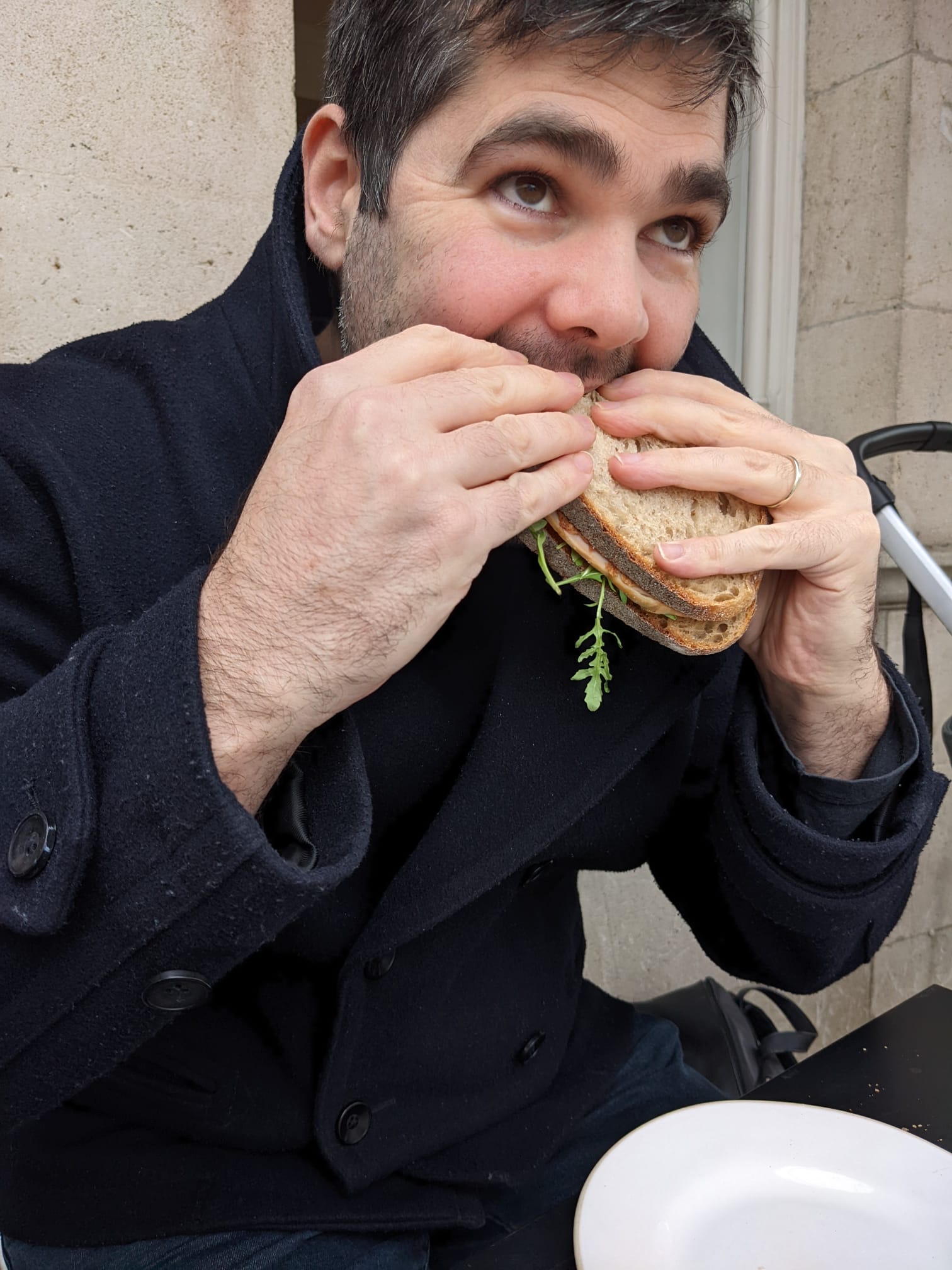 Freelance Entertainment Writer
Tom Goodwyn was formerly TechRadar's Senior Entertainment Editor. He's now a freelancer writing about TV shows, documentaries and movies across streaming services, theaters and beyond. Based in East London, he loves nothing more than spending all day in a movie theater, well, he did before he had two small children…