Should you cancel Netflix? The reasons you should (and shouldn't) ditch it in 2023
Is it time to finally cancel Netflix?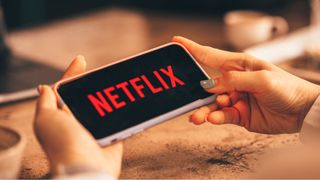 (Image credit: Shutterstock)
Is it time to finally cancel your Netflix subscription in 2023? Over the past few years we've seen the platform raise costs, cancel hit shows, and even clamp down on password sharing (read on for the latest on that) giving us more than a few reasons to abandon Netflix for one of its rivals.
At the same time, Netflix has also launched a wide range of must-see shows from Squid Game to Wednesday – shows that we wouldn't be able to enjoy without a subscription to the service. What's more, thanks to the new ad-supported tier you can still enjoy Netflix but just at a much more budget-friendly price.
Here we'll run you through everything Netflix has to offer, how much it costs, and some of the reasons you might prefer other platforms to decide if you should cancel Netflix in 2023.
How much does Netflix cost?
Before we can judge if Netflix is good value for money or if you should cancel it we should first find out how much the streaming service costs. At the time of writing the monthly price of each Netflix tier is as follows.
Basic with Ads price per month: $6.99 / £4.99 / AU$6.99
Basic price per month: $9.99 / £6.99 / AU$10.99
Standard price per month: $15.49 / £10.99 / AU$16.99
Premium price per month: $19.99 / £15.99 / AU$22.99
The cheapest Netflix package is the Basic with Ads option, followed closely by the regular Basic tier. The regular Basic tier allows you to watch Netflix's library of TV and films at a 720p HD resolution on one device at a time, as well as give you access to every title in Netflix's game library.
The Basic with Ads tier, meanwhile, is actually set to become a little better in some ways. Currently, it's also capped at 720p, but Netflix with Ads will soon get an upgrade to 1080p and you'll be able to watch on two devices at once. In exchange, you'll have to sit through roughly four minutes of ads per hour and Netflix with Ads won't let you download shows for offline viewing. What's more, some of Netflix's shows and films won't be available due to licensing restrictions."
The step up from these tiers is Standard. This subscription tier will let you enjoy Netflix's entire catalog in full HD (1080p) on up to two devices at once, and you can also have content downloaded on up to two devices at once.
Lastly, there's the Premium tier. This unlocks 4K Ultra HD quality content which can be watched on up to four devices at once – and downloaded on up to six devices. You'll also be able to take advantage of Netflix's Spatial Audio feature – which can use your home theatre's sound system to give content a more realistic soundstage that should better immerse you in the onscreen action.
Netflix's best TV shows and films
Now we know how much Netflix costs, let's look at what you get for your money: the content.
Netflix has thousands of titles in its library, so we won't be able to list all of them here – and we won't simply rehash all of the picks in our best Netflix shows or best Netflix movies lists. Instead, we'll highlight a few movies and shows across a range of genres to give you an overview of what Netflix offers (assuming you haven't binged everything already), and encourage you to skim through the rest if you want deeper insight into what you're paying for.
Netflix isn't as well known for its films as it is for its TV series, but the streamer is home to some amazing flicks. To name just a few from our best Netflix films guide there's the "slow-burning psychological western drama" that is The Power of the Dog, the "shocking but beautifully-made WWI epic" All Quiet on the Western Front, and the "elaborate and highly entertaining whodunnit" Glass Onion: A Knives Out Mystery – a follow-up to Knives Out, which is also available on Netflix.
We could go on listing films, but suffice it to say that if you aren't sure what you should watch for your next film night you'll probably find something that takes your fancy on Netflix.
As for shows, Netflix is home to some of the best exclusive TV we've watched in years. There are the ones you probably know about already – the hugely popular Stranger Things, Squid Game which broke all sorts of Netflix records, and Bridgerton – but plenty of others.
The Sandman and Midnight Mass can provide your fix of supernatural and fantasy goodness, while shows like Heartstopper and The Queen's Gambit are excellent examples of the romance and drama tales available on the platform respectively. You'll also find shows that Netflix didn't produce itself, but which are part of its catalog, like the iconic comedies Friends, Brooklyn Nine-Nine, and It's Always Sunny in Philadelphia. And for fans of video games, Netflix has some fantastic adaptations with Arcane – based on characters from League of Legends – Cyberpunk: Edgerunners, and The Witcher (as well as less-than-impressive Witcher spin-off Blood Origin)
Speaking of games, Netflix will now also give you access to a bunch of free apps that you can enjoy on your smartphone – and we're as surprised as you are to tell you that they're actually amazing. Oxenfree, Moonlighter, and Spiritfarer are some of the best indie games out there, and everyone with a Netflix subscription should try them (alongside the other games that come with your subscription).
What about Netflix's rivals?
But Netflix doesn't exist in a vacuum – there are plenty of rival streaming services that might be a better fit for your content needs. Alongside different catalogs, other streaming services have different prices – typically they're cheaper – and also they usually don't charge more for higher-resolution videos.
First up is Disney Plus – which costs $10.99 / £7.99 / AU$13.99 per month (or $7.99 in the US if you'll put up with ads) for 4K streaming on up to four devices at once – and, as you'd expect, it's perfect for the Disney fans among you.
It's not just home to classic Disney content mind you; alongside films featuring fairytale princesses you'll find a near-complete collection of the MCU films and shows (save for some of the Tom Holland Spider-Man films), while sci-fi lovers can enjoy a bevy of Star Wars content, including all the films and hit series like The Clone Wars and The Mandalorian. You'll even find more than 30 seasons of The Simpsons, and plenty of not-typically-Disney content (read: not for kids) like Extraordinary – a hilarious mashup of Fleabag and The Boys. For a more in-depth breakdown of what's available, check out our picks of the best Disney Plus shows.
Then there's Amazon Prime Video. Firstly there's a whole host of best Prime Video shows that you can watch in HD and 4K quality – we're talking Clarkson's Farm (which documents the former Top Gear presenter's attempts to run a successful farming business), The Boys (a much more violent and generally R-rated superhero show than anything the MCU would serve up), and The Marvelous Mrs. Maisel (a five season-long journey of a 1950s housewife who wants to be America's best stand-up comic). But Amazon Prime's $14.99 / £8.99 / AU$6.99 monthly fee also serves up a few extra benefits, including free fast delivery from Amazon's store and access to its other Prime services (including music streaming, digital storage, and free eBooks).
But there are many more than just these two rivals to Netflix. To get a feel for what's available on other services we'd recommend checking out our best Paramount Plus shows, best Apple TV shows, best Hulu shows and best HBO Max shows lists to get a feel for what's out there.
There's nothing stopping you from subscribing to multiple platforms at once of course, but if your budget is tight you might find that one of these Netflix rivals offers better bang for your buck. Alternatively, the content on these platforms could help tide you over until the next season of your favorite Netflix show drops – so you can cancel your Netflix subscription for a while and return later.
Netflix Password Sharing
Another reason you might want to cancel Netflix in 2023 is because of the new Netflix password sharing restrictions.
Netflix has never been fond of people sharing passwords outside of their household – i.e. people you don't live with – but recently it's been clamping down more on this behavior. The change is likely because Netflix is now starting to charge people for password sharing in some regions including Spain, Canada, and Costa Rica – though so far the US, UK, and Australia haven't been impacted.
That's set to change in the near future though, with free password sharing in the US set to end on or before June 30, 2023 – with the announcement in its Q1 2023 shareholder's report hinting that the rollout will happen in more regions beyond the States.
So we now have a date for when we'll either have to pay more to share our passwords or to set up separate accounts. If you currently share Netflix to save money this tactic will no longer be viable come June 30, so you may decide that the streaming service is too pricey for you if you can't spread the cost between multiple people.
Should you cancel Netflix in 2023?
So do we think you should cancel Netflix in 2023? Well, it depends on if you're getting everything you can out of the platform.
If you're regularly enjoying the 4K shows and films Netflix is churning out on your home cinema setup – and you can afford the monthly subscription rate – then we can't see a reason for you to ditch the platform.
But if you're bored of the streamer's catalog, or you hate having to pay as much as you do per month (especially now that you'll soon have to pay to share Netflix, so you can't spread the cost of one subscription among several people) then it might be time to cancel Netflix in favor of an alternative streaming service. You might also want to look into subscribing to Netflix at a lower tier, which will let you enjoy most of the same content for a lower cost, but at a lower resolution.
Get daily insight, inspiration and deals in your inbox
Get the hottest deals available in your inbox plus news, reviews, opinion, analysis and more from the TechRadar team.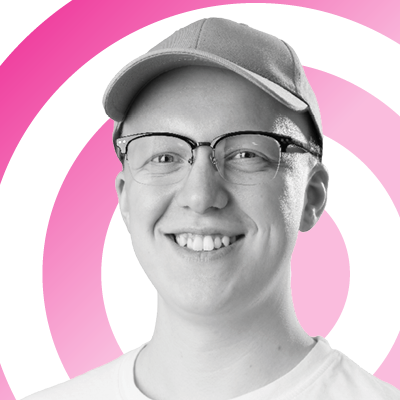 Senior Staff Writer, News
Hamish is a Senior Staff Writer for TechRadar and you'll see his name appearing on articles across nearly every topic on the site from smart home deals to speaker reviews to graphics card news and everything in between. He uses his broad range of knowledge to help explain the latest gadgets and if they're a must-buy or a fad fueled by hype. Though his specialty is writing about everything going on in the world of virtual reality and augmented reality.