Following the critical and commercial success of Knives Out in 2019, writer-director Rian Johnson recently marshalled another A-list ensemble to star in follow up Glass Onion, and audiences are understandably psyched.
But despite Netflix snapping up the rights to Glass Onion and a planned third movie, those looking to stream the first Knives Out film might be surprised to find it absent from Netflix. As a result, we've puzzled out where exactly you can watch Knives Out online in our guide below, so you can revisit the award-nominated first film before Glass Onion makes its Netflix debut on December 23.
How to watch Knives Out
Released: November 2019
Director: Rian Johnson
Cast: Daniel Craig, Chris Evans, Ana De Armas, Jamie Lee Curtis, Michael Shannon, Christopher Plummer.
Run time: 2 hrs 11 mins
Rating: PG-13
Streaming services: Amazon Prime Video (opens in new tab) (US/Canada/UK) | Binge (opens in new tab) (Australia)
Inspired by Agatha Christie's detective novels, the whodunnit genre got a modern makeover in 2019 thanks to Rian Johnson, whose own head-scratching style of filmmaking (Brick, Looper) meshed perfectly with Christie's labyrinthine plots.
Thrilling and unpredictable, Knives Out is elevated by an outstanding cast that includes Christopher Plummer as patriarch Harlan Thrombey, Ana De Armas as Marta, his Latina nurse, Halloween's Jamie Lee Curtis, Toni Collette, and former 007 Daniel Craig as private detective Benoit Blanc.
When Harlan Thrombey is found dead the day after his 85th birthday, suspicions and insults fly, and an anonymous source hires detective Blanc to investigate. Despite appearing to be a suicide, Blanc's interrogations reveal a strained family dynamic full of resentments, with every member of the household having sufficient motive for wanting the 85-year-old author six feet under.
Desperate to know whodunnit? Read on below, where we detail how to watch Knives Out online from anywhere.
How to watch Knives Out from outside your country
Looking to catch the critically acclaimed Knives Out, which introduced viewers to master detective Benoit Blanc? Unfortunately, if you're overseas and looking to stream Knives Out (2019), then geo-blocks will prevent you from streaming the modern murder-mystery online.
Luckily though, simply downloading a VPN will let you overcome regional restrictions, so you to watch Knives Out using the on-demand services you're registered to back home. This invaluable piece of kit simply changes your IP address, so you can access content through your usual VOD platform no matter where you are.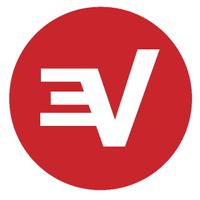 (opens in new tab)
There are many VPNs to choose from, but our favorite is ExpressVPN (opens in new tab). It's fast to connect to, simple to install, and totally secure. It's also compatible with Apple TVs, Amazon Fire TV Stick, iOS and Android software, Xbox and PlayStation consoles, and many other devices.
Particularly appealing is ExpressVPN's flexible 30-day money back guarantee. But even better than that? If you sign up for an annual plan you'll get a 49% discount and 3 months extra FREE (opens in new tab) - a brilliant offer for a highly essential bit of software.
Once downloaded, look for your home country location or pick it from the pre-defined list. Click connect and then, aha! You'll be free to watch Knives Out online and get engrossed in this American murder mystery from wherever you are.


How to stream Knives Out online in the US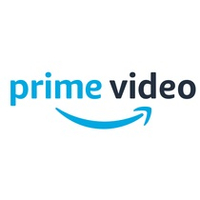 (opens in new tab)
While Knives Out isn't currently available as part of any major streaming service in the US, fans of excellent actors and murder mysteries can purchase the film on Amazon Prime Video (opens in new tab).
It's just $3.99 to rent in either UHD, HD, or SD quality, or $7.99 to buy as a digital download and then watch as much as you like.
It's also available via Apple iTunes or Google Play too at the same price.

How to stream Knives Out online in Canada
Knives Out isn't currently part of a monthly streaming sub in Canada either. There are numerous options by which you can rent the movie though: for example, through Amazon Prime Video (opens in new tab) (CAD$4.99), Apple iTunes (also CAD$4.99) or Google Play.
As detailed above, if you're out of the country then a VPN (opens in new tab) will let you alter your IP address and allow you to watch Knives Out online, no matter where you are in the world.

How to watch Knives Out online in the UK
As with the US and Canada, UK viewers can rent Knives Out through Amazon Prime Video (opens in new tab) for £2.49. Even better, you could buy it for £3.99 - only a fraction more - and watch it to your heart's content.
Knives Out is also available to purchase from Apple iTunes, Microsoft Store, and Google Play.

How to stream Knives Out FREE online in Australia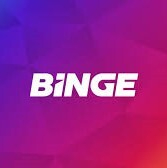 (opens in new tab)
Viewers Down Under can watch Knives Out online as part of streaming service Binge (opens in new tab). An entry-level Basic plan costs AUS$10 per month, and provides access to hundreds of hit movies and TV shows. And, if you're new to the service, you can enjoy its 14-day FREE trial (opens in new tab) before paying a thing.
Finally, it's worth remembering that, if you're abroad on business and geo-blocking restrictions stop you accessing your favorite streamer, a VPN like ExpressVPN will let you login and view the same content you'd watch back home with ease.