Best Prime Video shows: December 2, 2022 update
Tom Power, entertainment reporter
With crime thriller Three Pines landing on Prime Video on December 2, we've replaced the James Corden-led Mammals with this intriguing Alfred Molina-starring series.
Are you looking for the best Prime Video shows? You've come to the right place.
Below, we've compiled a list of the 20 biggest and newest TV series on Prime Video, with offerings spanning multiple genres to ensure everyone is catered for. From The Rings of Power and The Peripheral, to Invincible and The Marvelous Mrs Maisel, then, you'll find something worth watching this weekend. Hey, we won't judge you if you spend two days sitting on the couch and bingeing a new show – we've all been there.
Anyway, here are the 20 best Prime Video shows to stream in the US as of December 2, 2022.
The 20 best Prime Video shows for US viewers
Three Pines
Based on Louise Penny's Chief Inspector Gamache novel series, this Canadian crime thriller has earned plenty of acclaim since its December 2022 launch.
Alfred Molina (Spider-Man: No Way Home) stars as Armand Gamache, who travels to the titular Eastern Township to investigate a series of grisly murders. There, he's forced to confront demons – including his own – from all corners and unearth long buried secrets that the town's population have hidden away.
As detective tales go, Three Pines isn't a ground-breaking world beater. But, thanks to Molina's riveting, soulful performance and some surprising twists and turns, it's a show that delivers a largely fascinating whodunnit – all set in a picturesque snowy location. What's not to love?
Seasons on Prime Video: 1
The English
This UK-US venture – Amazon co-developed it alongside the BBC – has earned plenty of plaudits, with critics describing The English as a bold, violent, and operatic Western that puts a new spin on the ageing but no less popular genre.
Emily Blunt (Jungle Cruise, A Quiet Place) and Chaske Spencer (Twilight) star as its two leads, aka Lady Cornelia Locke and Eli Whipp, who join forces in 1890s middle America to get revenge on those who ruined their lives in countless ways.
The English is a sweeping, brutal, and oft-times emotionally difficult watch, but it's nonetheless an immediately gripping series that deserves your time and attention. Expect it to remain a key staple of this best Prime Video shows list.
Seasons on Prime Video: 1
The Peripheral
Based on William Gibson's seminal novel of the same name, The Peripheral is a sci-fi lover's dream, with a fascinatingly time-bending narrative, complex world-building, and exploration of real world sociopolitical issues, such as inequality and what it means to be free.
In our review of The Peripheral, we said the Chloë Grace Moretz-starring production was a "candy shop of shiny delights", adding Gibson's novel "translates well in the first three episodes", even if several elements of the original plot are "disappointingly canned". However, its pacing, as well as its at-times "dense and confusing" narrative means some viewers may struggle to stick with it.
Seasons on Prime Video: 1
The Rings of Power
Set during Middle-earth's Second Age, The Rings of Power tells the multi-narrative tale of the forging of the titular rings, Sauron's ambitiously evil masterplan to become the world's dictatorial ruler, and Middle-earth's various races uniting to stop him.
That's the basic premise, anyway. There's more to Amazon's Lord of the Rings than that – it's a majestic, sweeping, and epic fantasy series that long time Tolkienites and Lord of the Rings newcomers will thoroughly enjoy. The Rings of Power season 2 is already in production and recently added seven new actors to its stacked cast. Simply put, it's one of the best Prime Video shows around.
Seasons on Prime Video: 1
A League of Their Own
Based on the 1992 film of the same name, A League of Their Own tells the story of the Rockford Peaches, an all-female baseball league team that not only has to navigate the perils of the Second World War but also the era's tormenting levels of misogyny and chauvinism.
The show primarily follows Abbi Jacobson's Carson and Chanté Adams' Max and their journeys to become professional players. But its study of other characters and their respective arcs, evocative themes, and thrilling baseball-based drama gives A League of Their Own plenty to work with. It's lacking in neither style or substance, which is a rarity for a sports-centric TV series.
Seasons on Prime Video: 1
The Terminal List
The Terminal List stars Marvel movie actor Chris Pratt as James Reece, a Navy SEAL suffering from survivor's guilt and Post Traumatic Stress Disorder (PTSD) after his entire platoon is wiped out during a covert mission.
When new information emerges that puts the responsibility on morally gray characters within the armed forces and US government, Reece decides to take matters into his own hands and seek revenge on those who wronged him and his deceased squad members.
The Terminal List wasn't well received by critics, with some calling it a by-the-numbers show that doesn't deliver thrills beyond what viewers have seen before. Others praised Pratt's performance, the show's action sequences, and its thematic resonance. In short: check it out for yourself and see if it deserves to be on our best Prime Video shows list.
Seasons on Prime Video: 1
The Boys
The Boys is based on a simple premise: What if superheroes sucked? Like, really, really sucked? What if they were egotistical, selfish, corrupt and downright, well, unheroic? That's the crux of Amazon's live-action adaptation of Garth Ennis and Darick Robertson's R-rated comic series, which is one of the best Prime Video shows ever created.
Now sure, many of those questions have been explored in other media, but Amazon's over-the-top series does it with visual panache, dollops of humor, plenty of gore and ultraviolence, and some tender moments. The first season showed plenty of promise, the second delivered on it, and the third went above and beyond its predecessors.
The show has been renewed for a fourth season, with filming already underway and a major Walking Dead star joining the cast.
Seasons on Prime Video: 3
Outer Range
Billed as a sci-fi mystery thriller, Outer Range stars Josh Brolin (Avengers: Infinity War, Dune) as Royal Abbott, a Wyoming-based rancher fighting to keep his land out of the hands of a rival herder.
When a mysterious black hole suddenly appears on the Abbott estate, Royal uses the seemingly infinite void to his advantage – including disposing of a body of one of his rival's sons following a tragic accident. But, when a drifter called Autumn (Imogen Poots) catches Royal in the act, the head of the Abbott family must fight for his family, to maintain their secret, and keep Autumn – who seems to have supernatural ties to the black hole – on side as his foes (and the police) close in around him.
Despite its often muddled and weirdly paced plot, it deserves to be part of our best Prime Video shows article due to some powerhouse performances, its curious mystery, and foreboding atmosphere. A second season is on the way, too.
Seasons on Prime Video: 1
Upload
Set 15 years in the future, Upload tells the tale of Nathan Brown (Robbie Amell), a computer programmer who's mysteriously murdered and uploaded to a 'virtual afterlife' location called Lake View.
As he adjusts to his new life, Nathan finds himself romantically drawn to his customer service angel Nora Antony (Andy Allo), despite Nathan still technically being involved with his still-alive girlfriend Ingrid Kannerman (Allegra Edwards). It isn't long, too, before Nathan and Nora begin to unravel the wider mystery surrounding his death.
If that all sounds a bit dramatic and bleak, don't fret: Upload is one of the funnier Prime Video shows out there, one that straddles multiple genres including comedy, drama, whodunnit, and horror. It also offers an intriguing look into the real world's technological-based future, metaverse and all. Amazon Studios has renewed the show for a third season.
Seasons on Prime Video: 2
The Marvelous Mrs Maisel
The Marvelous Mrs Maisel tells the story of '50s housewife Miriam 'Midge' Maisel as she attempts to become the best female stand-up comic in the US.
After her husband confesses he's been having an affair, 'Midge' drunkenly gets on stage at a comedy club and discovers that she's utterly hilarious. In a time when women aren't encouraged to be publicly funny, Midge pursues her new-found comedic talent in the male-dominated stand up comedy world. But, unbeknownst to 'Midge', the journey is far from a straightforward one.
The multi-award winning period comedy-drama's first two seasons drew plenty of critical acclaim. But, while season 3 was still pretty good, it didn't live up to the expectations set by its predecessors. The show's fourth season was a return to form for the series, so catch it while you can – season 5 is set to be its last instalment in one of the best Prime Video shows ever.
Seasons on Prime Video: 4
Reacher
Alan Ritchson (Titans) stars as the titular character – aka Jack Reacher – a drifter owning few possessions following his departure from the armed forces, Reacher arrives in Margrave, Georgia at the exact moment that the small US town is reeling from its first major crime in 20 years. Somehow, Reacher is wrongly framed for the crime and, following his arrest, agrees to help the authorities get the bottom of the case in exchange for his freedom. Given his army expertise and his hulking frame, it seems that those responsible picked the wrong guy to pin the crime on.
It's definitely one to check out if you're a fan of action and mystery thrillers. And, after it became the first Prime Video shows ever to top Nielsen's streaming charts, it'll come as no surprise to learn that a second season has been greenlit. While wait for its next season, check out these six Reacher-like shows.
Seasons on Prime Video: 1
The Legend of Vox Machina
Set in the fictional Exandrian kingdom of Tal'Dorei, The Legend of Vox Machina tells the story of a band of mercenary misfits hired to eradicate an unnamed evil entity that's plagued the realm. It isn't long before the seven-strong group realize they've become embroiled in a battle against a far more sinister and potentially world-threatening enemy.
In our review of The Legend of Vox Machina, we said it retains plenty of what made the original online DnD campaign such a hit. It's hilarious, action-packed, emotional, and full of twists and turns. It's also pretty gruesome and horror-esque on occasion, so those of a grisly inclination will get a kick out of it as well. The original Critical Role cast have returned to voice their characters, while there's a whole slew of famous actors who cameo as other individuals in this fictional fantasy world. Season 2 is coming in January 2023.
Seasons on Prime Video: 1
The Wheel of Time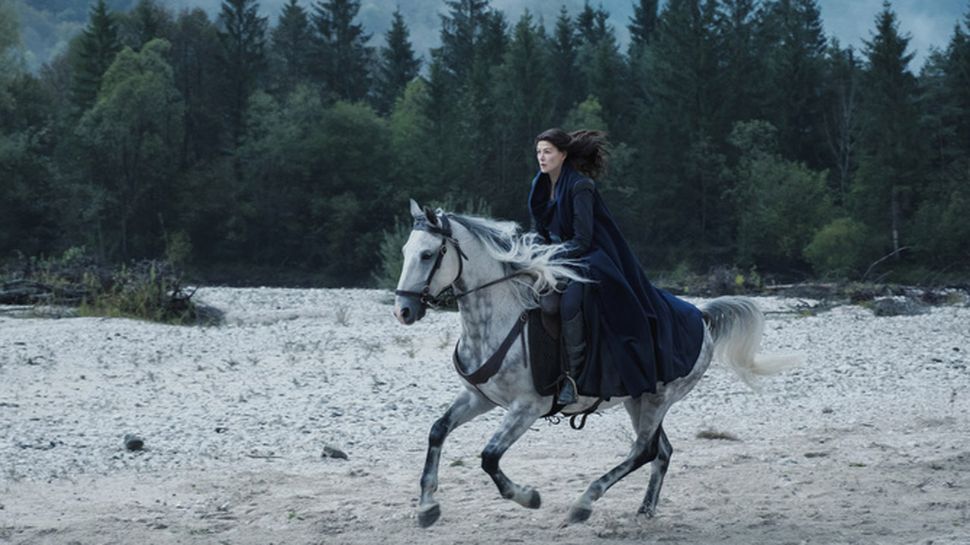 Based on Robert Jordan's beloved book series, The Wheel of Time is a fantasy show that blends the best of Game of Thrones, The Witcher, and The Lord of the Rings.
Rosamund Pike (I Care A Lot, Gone Girl) plays Moiraine, a powerful sorceress whose quest to find the Dragon Reborn – a prophesised champion who can defeat the Dark One – leads her to the small village known as the Two Rivers. When Moiraine and her Warder companion Lan Mandragoran (Daniel Henney) are forced to rescue five of the village's young adults from the Dark One's forces, they realize that one of this quintet is the so-called Dragon Reborn. Cue an epic quest to work out who this ancient warrior is and whether they'll be able to save the world or not.
Expect plenty of drama, R-rated violence (it's not a family friendly show), a dashing of humor, and plenty of fantastical elements that'll wow and shock you. Season 2 has wrapped filming, while a third season has been greenlit. Suffice to say, it's one of the best Prime Video shows around.
Seasons on Prime Video: 1
Invincible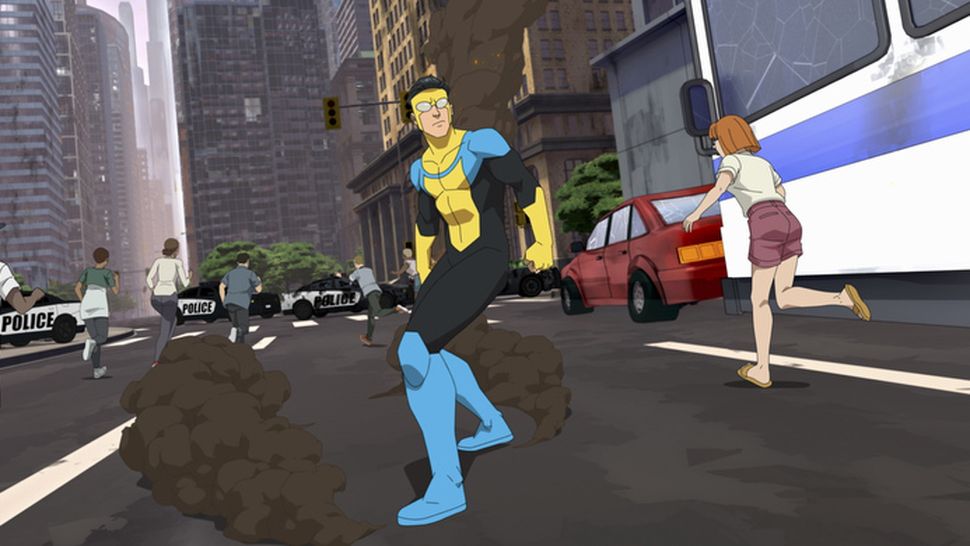 Amazon's animated adaptation of Robert Kirkman's superhero comic series isn't for the faint of heart. Sure, it may not be a live-action production like The Boys, but Invincible is full of blood, gore, violence, and other adult content.
It's a slow burn to begin with – well, apart from a specific scene in episode 1 that shocked viewers who haven't read the comics before. Its subversion of superhero tropes, emotional story beats, and ensemble cast will keep your attention until things really start to pick up from episode 4 – by which point you should be fully hooked.
Invincible season 2, as well as a third instalment, is currently in development, although a fourth season hasn't secretly been greenlit. It won't be surprising if it's renewed for season 4, though, as Invincible is one of the best Prime Video shows of all-time.
Seasons on Prime Video: 1
Small Axe
Traversing the boundaries between film and TV, Small Axe is a set of feature-length stories centred around West Indian people living in London from the '60s to the '80s.
Directed by Steve McQueen, the first starred Letitia Wright as part of the so-called Mangrove 9, who faced trial following the harassment of a black-owned restaurant by racist police officers. Another featured Star Wars alum John Boyega training to be the first black police officer in the London MET. None of them, especially Lover's Rock, are to be missed due to their harrowing depictions of racial segregation in the UK that, in some instances, still exists today.
Another McQueen show – Uprising – is also available to stream on Prime Video. If Small Axe was an eye-opening experience for you, Uprising will hit similarly hard.
Seasons on Prime Video: 1
The Expanse
Arguably the best sci-fi show since Battlestar Galatica, The Expanse is based on the series of novels by James S. A. Corey, the pen name of authors Daniel Abraham and Ty Franck.
It's set in a future where humans have colonised most of the solar system, but there are big divisions between the occupants of Earth, Mars, and 'Belters', who reside on space stations beyond the asteroid belt. It's full of politics, heart-wrenching and emotional stories, and some of the most breath-taking scenes of outer space we've ever seen.
If you're a fan of sci-fi, you'll love this. The series' sixth and final season is currently available on Prime Video, so hop to it: there's plenty of catching up to do.
Seasons on Prime Video: 6
Good Omens
Good Omens came out of nowhere and swept us off our feet. Based on the book by Terry Pratchett and Neil Gaiman, Good Omens is an addictive, bonkers, and heart-warming tale about good and evil, friendship, demons, angels, and a future-gazing witch. It also doesn't hurt that it's pretty British (in a good way) and has an all-star cast.
The series can be binged in one weekend, or one sitting if you can't face waiting a whole night for the final few episodes. For the bibliophiles out there, the TV series brings a few fresh characters and twists to the story, but is also faithful enough to the book to give those who have been fans for nearly thirty years a real treat.
Season 2 has wrapped filming, so you best catch up on one of the best Prime Video shows before its sophomore season arrives.
Seasons on Prime Video: 1
Star Trek
There's a lot of Star Trek on Prime Video, if you're in the mood to watch hundreds of episodes set in that universe. The original series is available, as are later entries The Next Generation, Deep Space Nine, Voyager, and Enterprise.
Star Trek: Picard season 1 is also available as part of an Amazon Prime package that includes Paramount Plus, while its second season arrived in March. Additionally, the animated Star Trek: Lower Decks series and live-action Star Trek: Discovery season 4 are available now.
Seasons on Prime Video: 3 of The Original Series (and many spin-offs)
Fleabag
Phoebe Waller-Bridge has created two of the best TV shows of the modern age in Killing Eve and Fleabag. The latter is her self-starring comedy drama, adapted from a stage show, and it's a hilarious but sometimes painful portrait of a damaged person trying to keep it together.
The supporting cast, which includes Andrew Scott's 'hot priest' in season 2, helps make this one of the best shows around full stop. With six half-hour episodes per season, you could binge it in just a few days.
Seasons on Prime Video: 2
The Grand Tour
Having departed the BBC years ago and struck up a deal with Amazon Studios, petrolheads Jeremy Clarkson, Richard Hammond, and James May have found similar levels of success on the streamer with The Grand Tour: an excuse to send the trio around the world, partaking in various challenges and sniping at each other for hours on end.
If you enjoy watching middle aged men burn rubber in the middle of the desert, like a scene out of Mad Max: Fury Road, then this is for you.
Seasons on Prime: 4