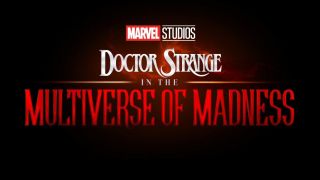 (Image credit: Marvel Studios/Walt Disney Company)
Doctor Strange 2: key information
- Debuting in theaters right now
- Set after events of Spider-Man: No Way Home
- Benedict Cumberbatch returns as Doctor Strange
- Elisabeth Olsen co-starz as Scarlet Witch
- America Chavez makes her live-action MCU debut
- Patrick Stewart reprising his role as Professor X from X-Men movies
- Multiple rumors around other cameos
- Marvel film could set up other MCU projects
Things are about to get very strange indeed. That's right, Doctor Strange in the Multiverse of Madness has arrived in theaters, marking the first Marvel movie release of 2022.
Perhaps unsurprisingly, the Marvel film has earned raved reviews from critics and other world premiere attendees – and that's just the stuff that those select individuals could discuss pre-release. Suffice to say, you should be incredibly excited about seeing the superhero flick.
Before you watch Doctor Strange in the Multiverse of Madness, though, you may be looking for an in-depth lowdown on everything concerning the Marvel Phase 4 project. Well, you've come to the right place.
Below, we've compiled everything worth knowing about Doctor Strange 2, including its all-star cast and possible cameos (read our full cameos guide if you've seen the film), potential plot points (check out our ending explainer article for a breakdown on what actually happens), all the trailers and TV spots, and more.
Before you dive in, though, be sure to check out our retrospective of 2016's Doctor Strange, which was a far more important MCU movie than we originally thought.
Finally, if you weren't already aware: we're diving into potentially big spoiler territory for Doctor Strange in the Multiverse of Madness from now on. Additionally, full spoilers for WandaVision, Loki, and Marvel's What If...? anthology series follow. Turn back now if you don't want anything spoiled ahead of time.
Doctor Strange 2 release date
Doctor Strange in the Multiverse of Madness release date: May 6
Doctor Strange in the Multiverse of Madness arrives on May 6 in the US and most other worldwide territories. However, the film will launch on May 5 in the UK. Rolling Stone also suggests that European countries including Germany, Italy, and Sweden, plus South Korea, will also get it on May 4.
However, some nations, including Egypt, Kuwait, and Saudi Arabia have reportedly banned the movie from being released. Per The Hollywood Reporter (THR) and The Guardian, that's down to the movie's LGBTQ references, with Xochitl Gomez's America Chavez (more on her later) mentioning her two moms, plus Chavez's own homosexuality being carried over from the comics into her live-action counterpart.
Saudi Arabia's cinema classification supervisor Nawaf Alsabhan has revealed that the country requested Disney remove "barely 12 seconds" so the film falls in line with the kingdom's strict interpretation of Islamic sharia law, which deems homosexuality a capital offence, but Disney has refused to do so. So Doctor Strange 2 will suffer the same fate as Eternals and West Side Story, which weren't released across much of the Gulf region over similar issues. Wechat columnist Oliver Chen has also confirmed that the film is banned in China.
Meanwhile, Doctor Strange 2 will run for two hours and six minutes (per Fandango), making it the shortest MCU film in three years. This will be the first Marvel movie accompanied by the tagline "A Kevin Feige production" (per The Direct), too. Moon Knight was the first MCU production to receive that honor and, given that Feige is the MCU's creator-in-chief, expect all other Marvel projects to carry that tagline from this point on.
As reported earlier, #DoctorStrange is comfortably the second biggest non-Avengers pre-sale start. The exact numbers will take some time but initial numbers suggest $15M+ 24 hours sales. Exact projections later but set for a huge opening weekend, likely closer to $200M. pic.twitter.com/bWaPdN5SYZApril 8, 2022
According to Next Big Picture and Sky News journalist Will Mavity, Doctor Strange in the Multiverse of Madness has been given a PG-13 rating in the US. The UK's BBFC has also confirmed that the film will carry a 12A rating.
Finally, Disney CEO Bob Chapek has revealed when Doctor Strange 2 may land on Disney Plus. According to Decider's Alex Zalben, Chapek confirmed it'll be released this summer. Given that Ms Marvel launches on June 8 and Thor: Love and Thunder is out in July, however, we suspect Doctor Strange 2 won't land on Disney's streamer until August.
Doctor Strange 2 trailer
Doctor Strange in the Multiverse of Madness trailer: here's the final teaser
Doctor Strange in the Multiverse of Madness' official trailer revealed how surreal and mind-blowing it'll be.
Opening with a monologue from Stephen Strange, who is plagued by the same dream every night after the events of No Way Home, it isn't long before the teaser dives head-first into the film's weird and genre-bending elements.
We learn there'll be even more Doctor Strange variants in the movie, Wanda/Scarlet Witch will be the film's main villain, and that the Multiverse of Madness will bring elements of Fox's X-Men universe and What If...?, Marvel's animated anthology TV show, into the MCU.
There are other surprises and Easter eggs within the trailer, so check our our trailer breakdown article if you want to know more. Meanwhile, the movie's first teaser was released in late December:
You may also have missed the film's official Super Bowl LVI TV spot, which contains snippets of new footage that isn't present in the main trailer. You can find that video here.
Numerous TV spots have been released online in the lead-up to its release. Check out the Reckoning, Ready, Dream, Fate, Time, Illuminati, and Change teasers if you've missed them.
Meanwhile, Enter the Multiverse and Wanda Returns featurettes are also available to watch. Finally, there are a couple of Twitter-specific promotional videos that contain snippets of new, intriguing footage.
Doctor Strange 2 cast
Doctor Strange in the Multiverse of Madness cast: who is playing who?
Spoilers for Doctor Strange, Loki, WandaVision, and What If follow. Potential spoilers for Doctor Strange 2 are also incoming.
There are seven confirmed cast members so far, with five others all-but-confirmed (just not officially by Marvel) based on the latest trailer and TV spots:
Benedict Cumberbatch as Doctor Stephen Strange/Sinister Strange/Defender Strange/Zombie Strange
Elizabeth Olsen as Wanda Maximoff/Scarlet Witch
Chiwetel Ejiofor as Baron Karl Mordo/Master Mordo
Benedict Wong as Wong
Rachel McAdams as Christine Palmer
Xochitl Gomez as America Chavez
Michael Stuhlbarg as Nicodemus West
Patrick Stewart as Professor X
Hayley Atwell as Captain Carter
Lashana Lynch as Captain Marvel
Julian Hilliard as Tommy Maxmioff
Jett Klyne as Billy Maximoff
Benedict Cumberbatch will reprise his role as Doctor Stephen Strange from previous MCU films. However, he'll also be playing three variants of the character: Sinister Strange (per Marvel.com), Defender Strange, and Zombie Strange. Cumberbatch has confirmed (per Total Film) that Sinister Strange is an entirely different variant to Strange Supreme, who we saw in What If...? episode 4, so don't expect to see any cross over between the two.
Elizabeth Olsen co-stars as Wanda/Scarlet Witch, aka the movie's main villain. Olsen, though, won't be playing Zombie Wanda – another What If...? variant – according to Marvel scooper MyTimetoShineHello.
Rachel McAdams returns as Strange's ex-girlfriend Christine Palmer, while Benedict Wong returns as namesake Wong. According to SlashFilm, Michael Stulhbarg is also returning as Nicodemus West, a surgeon who was one of Strange's rivals in 2016's Doctor Strange.
Chiwetel Ejiofor is back as well, but it seems he's playing a variant of the villainous Karl Mordo, who was last seen in Doctor Strange's post-credits scene. Mordo was hunting other sorcerers and magic users to remove their powers if he deemed them unworthy. The MCU's version – i.e. Baron Mordo – may still appear but, according to some official promo art, Ejiofor is playing a variant known as Master Mordo.
The only announced newcomer so far is Xochitl Gomez (The Baby-Sitter Club) as America Chavez, who also goes by the pseudonym Miss America.
4 Official New High-Res Looks At #MarvelStudios #MultiverseofMadness Have Been Released!#Drstrange #Marvel #MCU #drstrangeinthemultiverseofmadness #keenmarvell #KeensReview pic.twitter.com/UHGNRBc0zkMarch 17, 2022
In the comics, Chavez hails from the Utopian Parallel, a dimension that exists out of space and time. When the Utopian Parallel is threatened by black holes, Chavez's mothers Amalia and Elena sacrifice themselves to save Chavez. The sole survivor of her race, Chavez uses her abilities to open an interdimensional portal to find a new home – leading her to Earth.
Based on the official trailer, Chavez's backstory will be altered slightly for Doctor Strange 2. We see her being attacked by a giant, mummy-esque monster (presumably in the Utopian Parallel), which seems to activate Chavez's powers. You can see a star-shaped portal open behind her – one of Chavez's major comic book abilities – and end up traveling to the MCU where she'll meet the MCU's Doctor Strange.
Speaking to Empire magazine, director Sam Raimi revealed that Chavez's time-traveling, multiverse-based powers will rankle with Strange. "Strange is still learning about the multiverse," he said. "And here's a character that can actually travel through it. He's such a know-it-all all the time, and to have to learn from a kid probably smarts."
Ahead of the movie's release, OneTakeNews has seemingly confirmed that Ruth Livier (Ylse) and Chess Lopez (The Burbs) will portray Chavez's two moms. We suspect they'll only show up for a brief moment, though.
Incidentally, Chavez was originally supposed to make her live-action debut in No Way Home, as this official concept art shows. Still, it'll be cool to see one of Marvel's more recent (and popular) heroes finally enter the MCU.
Ready to enter the Multiverse? 🌀 Check out the brand new character posters for Marvel Studios' #DoctorStrange in the Multiverse of Madness. Experience it only in theaters May 6. Get Tickets: https://t.co/SJijOyGxXd #DoctorStrange pic.twitter.com/tVkde0y9uGApril 11, 2022
Patrick Stewart is also returning as Professor X. We know he'll appear in the film as we hear him speak around the 1:15 mark in the second trailer.
Wanda's twin boys Billy (Jett Klyne) and Tommy (Julian Hilliard) are also due to return, with the duo last heard calling out for their mother in WandaVision's post-credits scene. Hilliard has since seemingly confirmed he'll appear in the film, telling fans that his favorite MCU movie is "the one I'm in" – i.e. Doctor Strange in the Multiverse of Madness. And, based on some of the movie's TV spots, we know they'll appear in a few scenes.
The Direct also claims that Adam Hugill (1917, The Watch) is playing an alien minotaur called Rintrah. Based on the fact that a minotaur character has been spotted in the trailers, Rintrah is all-but-confirmed at this point, but we don't know if Hugill is voicing him.
In the comics, the magically-imbued Rintrah hails from an alternate dimension planet called R'Vaal. He has a comic history with Doctor Strange, and he'll be an ally to the Sorcerer Supreme here.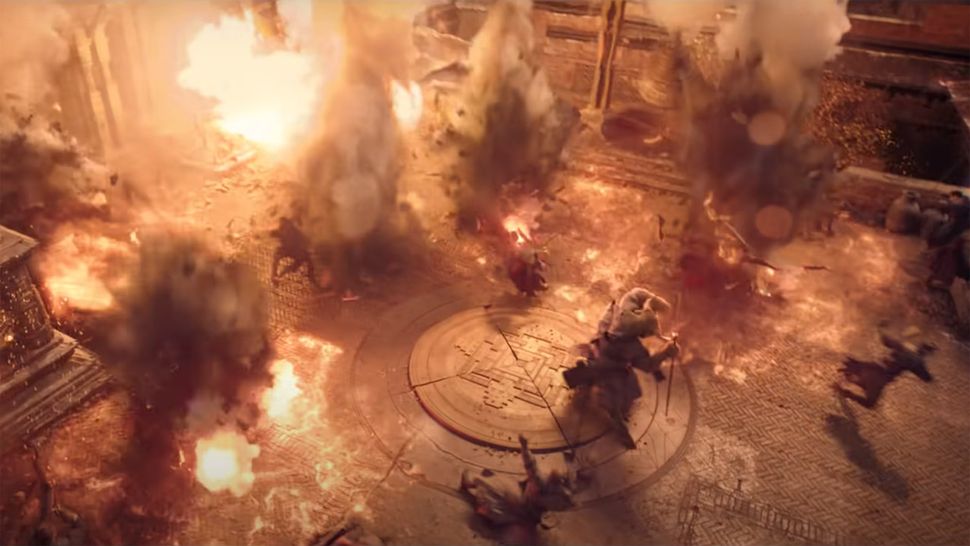 Rintrah will be joined in the off-world creature stakes by Gargantos – i.e. the squid-like monster seen in the trailers. Based on the fact that Wanda is the film's main villain, Gargantos will only be a secondary antagonist here.
We'll get a Captain Marvel variant in Doctor Strange 2, too, with Lashana Lynch's Maria Rambeau installed as this version of the superhero, who was all but confirmed to appear by way of the Illuminati TV spot. In this universe, Maria is the aviator – instead of Carol Danvers – who becomes imbued with the Tesseract's powers after a test flight powered by the Infinity Stone goes awry. Lynch was seen at the film's world premiere, so her appearance is nailed on at this point.
Additonally, Captain Carter, i.e. the super-serum powered Peggy Carter from What If...?, will appear, with the Illuminati TV spot confirmed she'll be part of the, well, Illuminati's line-up. And, with Hayley Atwell appearing at the film's red carpet premiere in Lose Angeles on May 2, we know she'll be portraying Captain Carter's live-action version.
Bruce Campbell, Sam Raimi's long-time collaborator on the iconic Evil Dead series and Spider-Man trilogy, has confirmed he'll appear, but said he wasn'tsure if his scene has made the final cut (thanks to Reddit for the catch). However, it's since been confirmed he'll appear, with Campbells expressing his delight on Twitter in amusing fashion.
There's speculation about other cameos, too, with The SRP Report's editor-in-chief, there will be between 10 and 15 cameos in Doctor Strange 2. We're entering potentially huge spoiler territory for any (or all) of these character appearances after the image below. Turn back now, or skip ahead to the next section via the navigation bar at the top of the page, if you don't want to know anything beforehand.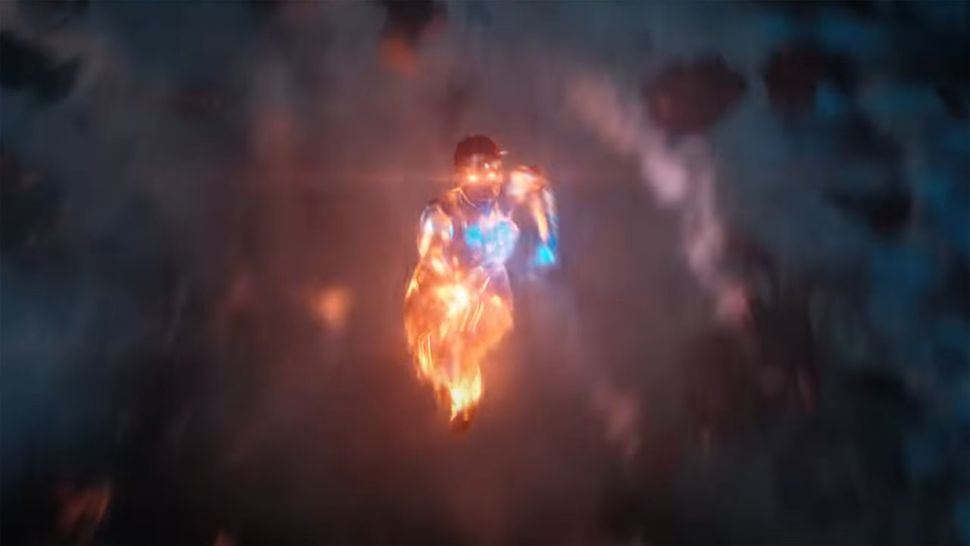 Firstly, let's deal with those Deadpool rumors. Fans had poured over one of the film's official poster on Reddit, with many suggesting that they could see Deadpool in the background. Ryan Reynolds has since denied he'll appear, with his comments backed up by Marvel leakers including KC Walsh, ViewerAnon, and John Campea. Other insiders, such as AbandonedLizard, claim he is, but MyTimetoShineHello has all but ended those hopes by saying that he's been cut from the film's final edit.
Next, the official trailer revealed that the secret Marvel supergroup called The Illuminati will appear – more on them later – of which Professor X is a prominent member. Per ScreenGeek, Anson Mount's Black Bolt – an Inhuman from the much maligned Inhumans TV show – will be part of that ensemble. Additionally, multiple leakers including MyTimeToShineHello, The Illuminerdi, and Film Informant say John Krazinski (The Office, A Quiet Place) has been cast as a variant of iconic Fantastic Four and Illuminati member Mr. Fantastic/Reed Richards. Footage has leaked online of the duo's scenes in the film, so it seems like they'll feature.
Meanwhile, an Iron Man variant called Superior Iron Man, who is rumored to be played by a huge Hollywood star on Reddit, is thought to be part of The Illuminati. However, insiders including KC Walsh, Nick Santos, Grace Randolph, and Daniel Richtman can't agree on this one, so stick it on the 'unverified' pile for now.
Paul Bettany – who plays Vision in the MCU – wouldn't confirm or deny his involvement in the film (as White Vision) on The Late Show with Stephen Colbert. Bettany expects to play Vision again, though (per Entertainment Weekly) in the future.
Finally, THR claims that Tom Hiddleston's Loki might have featured, while BGR has suggested that Owen Wilson's Mobius and Sophia Di Martino's Sylvie may also have shown up. MyTimetoShineHello has since refuted these rumors, although the Marvel insider also implied that none other than Charlize Theron would show up as Clea, an alternate reality's Sorcerer Supreme who has a history with Doctor Strange in the comics.
For what it's worth, Doctor Strange 2 producer Richie Palmer told Empire that "there are infinite versions of these characters, and just because you may have heard something familiar doesn't mean it's someone you have seen before." Basically, believe any of the above if you want to, but don't be disappointed if they end up being incorrect assumptions.
Doctor Strange 2 story
Doctor Strange in the Multiverse of Madness plot: what's it about?
Here's the official synopsis: "In Marvel Studios' 'Doctor Strange in the Multiverse of Madness,' the MCU unlocks the multiverse and pushes its boundaries further than ever before. Journey into the unknown with Doctor Strange who, with the help of mystical allies both old and new, traverses the mind-bending and dangerous alternate realities of the multiverse to confront a mysterious new adversary."
That adversary is Wanda/Scarlet Witch. She's in possession of the Darkhold, wants to be reunited with Billy and Tommy, and appears to go on a killing spree (based on her blood splattered face in the latest trailer). She even says to Strange at one point "When you break the rules, you become a hero. When I do it, I become the enemy. How is that fair?". How much more proof do we need than that?
WandaVision villain Agatha Harkness hinted that the Scarlet Witch would "destroy the world", which may be a warning that Wanda will be consumed by the Darkhold's influence. It's possible that she'll try and use it to get Billy and Tommy back for good, but that could spell trouble for the MCU and wider multiverse.
A threat such as Scarlet Witch would require Strange to team up with the likes of Chavez, Wong, Rintrah, and the Illuminati. In the end, though, he may have to tackle Scarlet Witch alone, with producer Richie Palmer telling Empire: "Meeting the Wanda Maximoff at the end of Endgame would have been a lot for Strange. Who comes out on top as the most powerful being in the universe? Maybe we find out at the end of the movie."
Director Sam Raimi also weighed in on that discussion (per Fandango), but his answer was equally non-committal. "I think Wanda's magic, from Marvel lore, is more powerful than almost any of the other characters in this picture, but Doctor Strange has the knowledge of the mystic arts that Wanda doesn't have, and he's got the help of Kamar-Taj.
"If you were to pit them against each other, different altered versions of themselves... there could be a Doctor Strange out there that's more powerful than our Wanda. Or there could be a Wanda out there who is more powerful than our Wanda here. So, because of these altered versions, it's all a mixed bag of possibilities."
Doctor Strange battles Gargantos in this exclusive clip from #DoctorStrange in the Multiverse of Madness. 🦑 @DrStrange #NationalSuperheroDay pic.twitter.com/0nDPA79WEqApril 28, 2022
Before that possible showdown, Strange and Wanda will fight alongside side each other. Speaking to D23 magazine (per The Direct), Palmer said: "They are arguably two of the most – if not the most – powerful beings in the MCU. It was only a matter of time before we got them together, and we do it in a pretty fun, unique way. It's a classic Marvel team up, but they do some things together that you'd never expect to see them do."
Once things go south, Strange will enlist the help of Chavez and others to track down the Book of Vishanti, according to The Cosmic Circus. Additionally, according to the movie's official soundtrack (per Film Music Reporter), the Book of Vishanti will feature at some point. We won't ruin why the duo (and likely Christine Palmer, based on footage we've seen in the trailers) go after that tome, though, as it'll spoil too much of the plot.
Even if Strange has to battle Wanda alone during the film's climax, he'll need help to try and stop her before it gets to that point. How about some Doctor Strange variants, such as Sinister Strange, Zombie Strange, and Defender Strange, then?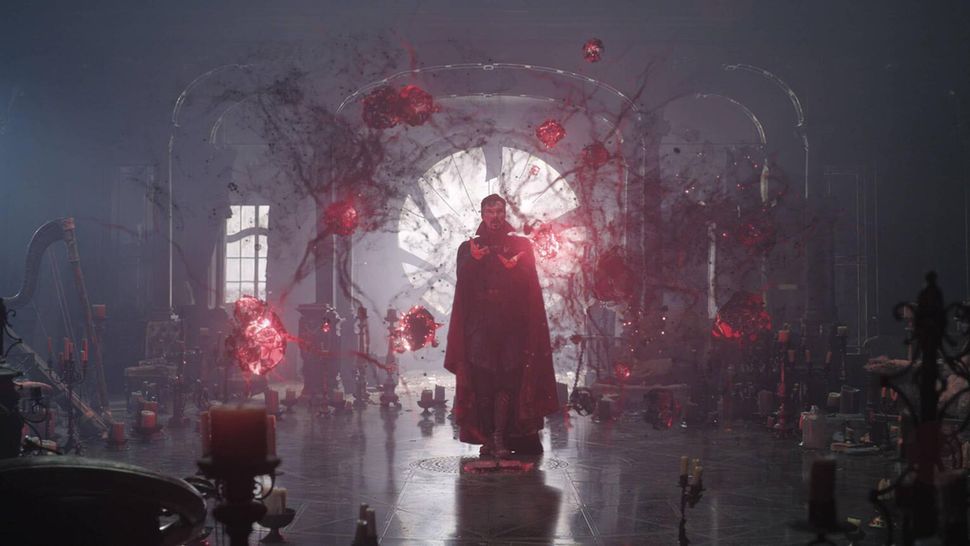 The Super Bowl TV spot implies that Defender Strange will save Chavez before he's killed. And that seems to be true, with Empire magazine (per IGN) revealing that Chavez is chased by "mysterious creatures intent on siphoning off her power and using it for their own nefarious ends." Five bucks says Gargantos is one of those creatures. It could be that Defender Strange turn into Zombie Strange later on in the movie, too, as these two variants appear to be wearing the same robes in the footage we've seen.
Sinister Strange is likely to have a bigger role. Based on a couple of TV spots, he'll battle Doctor Strange, but it's possible that Sinister Strange may band together with the MCU's magic wielders and other heroes to stop Scarlet Witch later in the film. We see Evil Strange do likewise in What If...?, so there's a precedent for this in the MCU. Or, rather, the Marvel Cinematic Multiverse.
But what of the Illuminati? Initially, they could be on Doctor Strange's side, especially if Defender Strange was one of their number. With Doctor Strange being arrested and brought before them, we suspect that they'll want to know why this supposedly new version of Strange – to them, anyway – is wandering around in their domain. If Doctor Strange reveals the serious threat that Scarlet Witch poses to the multiverse, we'd be surprised if the Illuminati didn't support him.
That is, unless they're wary of outsiders. If the Illuminati extinguish individuals that they perceive to be threats to the multiverse, they may consider Strange to be one such person. After all, Master Mordo is among their contingent. We see him battling Strange in the trailer and, later, get a glimpse of Chavez locked up in a glass prison. Maybe these guys aren't so good. It sounds like they may get their comeuppance anyway, with MyTimetoShineHello claiming that a huge battle between The Illuminati and Scarlet Witch will occur in the film. Place your bets on who'll win now.
However Doctor Strange 2 plays out, it sounds like it'll be the most surreal Marvel movie ever. For starters, Gomez has teased the movie's opening, telling Marvel.com that Chavez is "literally running for her life in the gap junction space between universes with Doctor Strange". Expect to be thrown right into the thick of the action from the get-go, then, based on that and some information about the scene that was shown at CinemaCon 2022 in late April (check out this Reddit breakdown if you want some spoilers on this sequence).
Palmer told D23 magazine (via The Direct) that the film's title is more significant than we first realized. "Maybe Stephen meets a few of these guys and wonders, 'Oh, am I capable of what that person's capable of? Are they capable of what I'm capable of?'", Palmer said. "And that can be maddening, seeing other versions of yourself make decisions that you would not make can, for better or worse, be maddening. Whether that's for Doctor Strange, for Wanda, or for any of our characters."
Benedict Cumberbatch has boldly claimed that it'll be "on the level of Spider-Man: No Way Home" (via Empire), while he told Total Film "it's going to be a completely mind-bending, thrilling ride". The actor also spoke to US radio station KRCW, and suggested that it was about time that Strange allied himself with other heroes, saying: "He holds his position as an adult on the periphery of [the Avengers], but I think only for so long. There's always a moment where he has to work with people and team up. And you know, we might see that in the next film; you have to wait and see."
Meanwhile, Disney CEO Bob Chapek told Disney's shareholders at a recent meeting (per the Doctor Strange 2 Updates Twitter fan account) that the film will "pushes the boundaries of storytelling" and "connects pieces of the MCU in unexpected ways". Color us sold.
Speaking to Glamour magazine interview, Olsen said "It's a bonkers movie, they're definitely going for that horror show vibe", which will no doubt be aided by Raimi's filmmaking roots – comments that Olsen backed up in another interview (via CinemaBlend). Per another Marvel leaker in KC Walsh, that "horror show vibe" means that there are plenty of deaths in the film, too, which is seemingly confirmed by Wanda's blood-adorned face in the official trailer.
In his Fandango discussion, Raimi elaborated on the horror/spooky tones he was going for. "I think when the original director, Scott Derrickson, and Kevin promoted the coming of Doctor Strange in the Multiverse of Madness, they said that it was going to be the first Marvel superhero film that had an element of horror to it.
"I think that's what Kevin means, because it is spooky at some times and scary at others. It's unknown what you'll find in the multiverse. It's within that unknown that suspense and darkness exists. A tool to titillate the audience's fear. Plus, Doctor Strange in the comics has always dealt in universes and dimensions that were quite spooky, so we tried to bring some of that into this film."
Such is the secrecy surrounding the Multiverse of Madness, Benedict Wong revealed (per SlashFilm) that multiple versions of key scenes were shot to stop spoilers leaking out. One thing Benedict Wong can confirm, though, is that his character is the real Sorcerer Supreme. Wong stated as much in No Way Home – he took over from Strange when the latter was snapped out of existence in Avengers: Infinity War. Benedict Wong believes that shift in dynamic will play a key role in Doctor Strange 2, telling SlashFilm: "I call it Phase Wong. It's a nice, interesting shift. Wong has taken on a new role, and that dynamic changes between them [Wong and Strange] both."
"He starts as a very self-assured person who feels he's the one that's best in control…In this chapter of his life, he learns to let go a little bit. That it's not all about him [and] that he can trust others."— Sam Raimi on #DoctorStrange's journey in #MultiverseOfMadness pic.twitter.com/Fhb5BvyjvhApril 21, 2022
Could it be one of the biggest Marvel films ever? Cumberbatch seems to think so, telling Total Film: "It's very, very ambitious. And if we bring it off, I think it could be one of the biggest [Marvel films] we've seen so far." Here's hoping he's right.
Even so, ambitious doesn't always mean better. That's how Doctor Strange 2 lead writer Michael Waldron looks at things anyway. Speaking to SFX Magazine (via IGN), he expanded on the delicate balance of making a truly multiversal movie whilst centering it on a thematically resonant story: "The danger is you can expand your scope too wide, and you can actually reduce the stakes if you don't make it personal as you go bigger and wider. But the opportunity in the multiverse is to have characters confront literal 'What ifs?' and alternate versions of themselves and perhaps others in their lives. It's an interesting way to hold up a mirror to characters.
"The multiverse isn't just a MacGuffin where we're like, 'Okay, this is just a kitschy thing that we're playing with in this movie.' If you're faced with alternate realities and with alternate versions of yourself that has to become the emotional heart, exploring who you might be if you were a different version of yourself, if you made other choices, the right choices or the wrong choices. It's complex stuff, emotionally, and that's exactly why it's so thrilling and so great for a cast as dramatically talented as this one."
It remains to be seen how well Doctor Strange in the Multiverse of Madness' plot will fit together. According to Bruce Campbell (via Game Informer), the movie's storyline was constantly being updated due to its multiverse elements, hence the numerous reshoots it underwent.
Doctor Strange 2: MCU tie-ins
Doctor Strange in the Multiverse of Madness: how are other MCU productions affected?
Doctor Strange in the Multiverse of Madness sounds like it'll have a big impact on the MCU. After all, per Variety, Marvel Studios president Kevin Feige was recently quoted as saying: "You [Benedict Cumberbatch] have become the anchor of the MCU and the only actor capable of guiding us through the madness of the multiverse."
Michael Waldron has also weighed in on the impact of Doctor Strange 2 on future MCU projects, telling The Playlist: "You're going to have a better time watching the next chapter of an MCU story if you've seen the stuff before it. But also, hopefully, even if you've never if you've walked in off the street, you'll still have a blast. It should be good enough that it stands on its own."
So how does Doctor Strange 2 tie into former and upcoming projects?
In Spider-Man: No Way Home, Strange agreed to help Peter Parker make everyone forget he's Spider-Man. That's after Mysterio had revealed Parker's identity at the end of Far From Home. However, Peter caused Strange to lose focus as he's casting the necessary spell, which causes reality to break down and almost ushers in the multiverse. It's from that movie, then, that Strange's examination of the multiverse truly begins.
Meanwhile, in Loki episode 6, Sylvie (Sophia Di Martino) killed one of Kang's variants – the seemingly immortal He Who Remains (Jonathan Majors). Along with Wanda messing around with the Darkhold to potentially bring her sons back to life, all three events seemingly connect together and cause the multiverse to become a far greater threat to the MCU than anyone realizes. Kevin Feige has since confirmed (via ComicBook.com) that Loki season 1 officially brought the multiverse into the MCU.
As for future movies and TV shows, Ant-Man and the Wasp: Quantumania could also have loose ties to Doctor Strange 2. According to director Peyton Reed, the threequel could explore the Quantum Realm, a place where reality is warped and doesn't abide by the laws of physics, in more detail.
So the Multiverse of Madness' events may impact this dimension as well, although it's unclear how. It may have something to do with the arrival of Kang the Conqueror, another major Marvel supervillain, who will feature in Ant-Man's third movie. He Who Remains heavily teased Kang's arrival in Loki's season 1 finale, but there's no plot details for Quantumania yet.
Marvel Studios' Fantastic Four might connect to Doctor Strange in the Multiverse of Madness. This is speculation on our part, but the multiverse's arrival could lead to their overdue introduction as part of Marvel's Phase 4 slate. Kang and the Fantastic Four's most famous villain, Doctor Doom, have a history in the comics. With Kang on his way to the MCU, Doctor Doom may not be close behind – and that would enable the Fantastic Four to arrive, too. Mr Fantastic's potential appearance as part of the Illuminati may tie into this as well.
Finally, could we see the X-Men finally make their way to the MCU? Professor X's appearance, and the fact that Wanda is something of a mutant, has fans thinking that Doctor Strange 2 could lay the foundations for their MCU arrival. If it does, it would put those X-Men MCU fan requests to bed once and for all.
Sign up for Black Friday email alerts!
Get the hottest deals available in your inbox plus news, reviews, opinion, analysis and more from the TechRadar team.
Senior Entertainment Reporter
As TechRadar's senior entertainment reporter, Tom covers all of the latest movies, TV shows, and streaming service news that you need to know about. You'll regularly find him writing about the Marvel Cinematic Universe, Star Wars, Netflix, Prime Video, Disney Plus, and many other topics of interest.
An NCTJ-accredited journalist, Tom also writes reviews, analytical articles, opinion pieces, and interview-led features on the biggest franchises, actors, directors and other industry leaders. You may see his quotes pop up in the odd official Marvel Studios video, too, such as this Moon Knight TV spot.
Away from work, Tom can be found checking out the latest video games, immersing himself in his favorite sporting pastime of football, reading the many unread books on his shelf, staying fit at the gym, and petting every dog he comes across.

Got a scoop, interesting story, or an intriguing angle on the latest news in entertainment? Feel free to drop him a line.