Key information
- Releasing in mid-2023
- Part of Marvel's Phase 5 line-up
- Filming underway in London
- Moon Knight directors helming season 2
- Story likely to pick up right after the first season
- Multiple cast members set to return
- New cast announcement and first footage shown at D23 Expo 2022
- Obscure Marvel heroes may appear in show's next installment
Loki season 2 is one of the most eagerly anticipated Marvel projects of 2023. The series' first season is still the biggest Marvel Cinematic Universe (MCU) TV show to debut on Disney Plus, so it'll come as no surprise to learn fans can't wait for the trickster god's return.
It had all been quiet on the production front of late, but we have learned a few new important details about Loki's next Disney Plus outing recently. A new cast member was announced during Marvel's D23 Expo 2022 presentation, while the first footage from the Marvel Phase 5 project was screened exclusively during that panel. There have been counterclaims about a big casting rumor for Loki season 2 as well, so there's a fair bit for you to catch up on.
Below, we'll run you through that news and more. We've compiled everything worth knowing about Loki's second season, including the Disney Plus show's possible launch date, plot threads, and how it'll impact the MCU moving forward.
Full spoilers follow for Loki season 1. We'll also be diving into possible Loki season 2 spoiler territory, but we'll alert you when they're about to appear, so you can skip ahead if you're avoiding spoilers pre-release.
Loki season 2 release date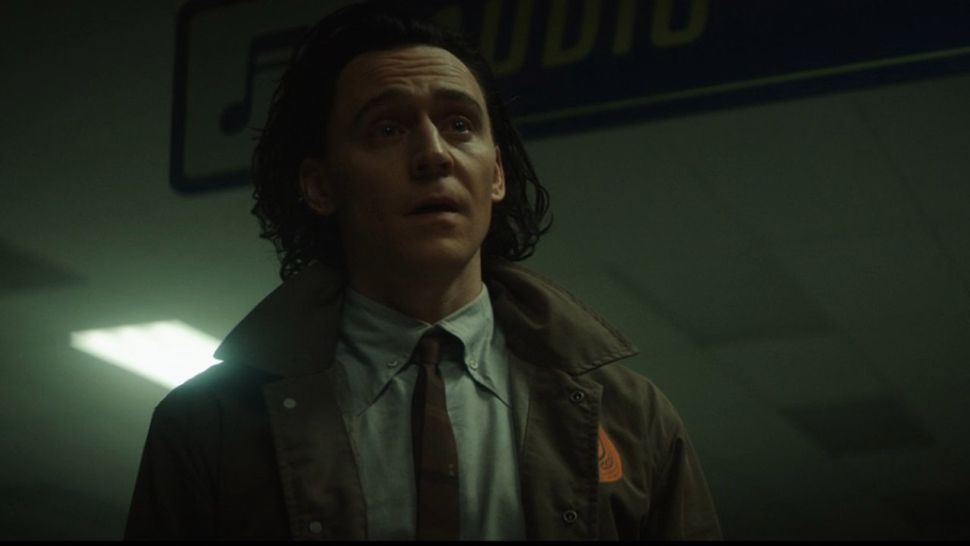 Loki season 2 doesn't have a confirmed release date. However, Marvel Studios confirmed it'll arrive in summer 2023 (opens in new tab), which we'd previously speculated on.
Principal photography has already begun, with fans taking to social media sites, including TikTok (opens in new tab), Twitter (opens in new tab), and Instagram (opens in new tab), to post images and footage of scenes being shot in London, UK.
Previous showrunner Kate Herron hasn't returned (per Deadline), while Michael Waldron, who penned the scripts for season 1, isn't on lead writing duties. However, he's staying on to executively produce and Natalie Holt, who composed season 1's hauntingly beautiful score, is returning to write the sequel's music (per Inverse (opens in new tab)).
Eric Martin – a staff writer on three Loki season 1 episodes – has penned all six episodes for Loki season 2, with Moon Knight directing duo Justin Benson and Aaron Moorhead helming the follow-up. Given their indie horror and supernatural leanings, such as their work on Archive 81, Loki's next adventure could be more frightening and spooky than its predecessor. According to The Direct (opens in new tab), that looks likely, with season 2 reportedly earning a TV-14 rating.
Finally, Loki's second season could contain more than six episodes. Most Marvel TV shows have comprised six entries but, speaking to The Playlist (opens in new tab), Waldron wouldn't confirm if this would be the case again. Maybe we'll get more episodes this time around.
Loki season 2 cast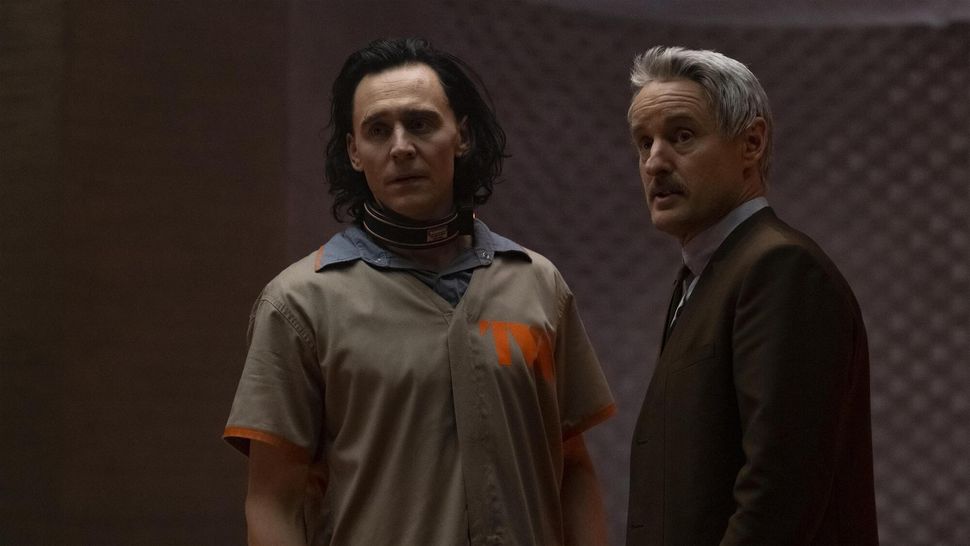 Here's the confirmed cast list for Loki season 2 so far:
Tom Hiddleston as Loki
Owen Wilson as Agent Mobius
Gugu Mbatha-Raw as Ravonna Renslayer
Jonathan Majors as Kang the Conqueror
Eugene Cordero as Casey
Tara Strong as Miss Minutes
Rafael Casal as TBC
Ke Quy Huan as TBC
Tom Hiddleston will reprise his role as the god of mischief in Loki season 2. Gugu Mbatha-Raw revealed she'll be back (via Good Morning America (opens in new tab)), while Owen Wilson and Sophia di Martino are also returning. The pair took to the stage at D23 Expo 2022 alongside Hiddleston, confirming they'll be part of proceedings.
Jonathan Majors' Kang the Conqueror, or one of his variants, will also appear in the show's next season. Additionally, Ke Huy Quan (Indiana Jones, Everything Everywhere All at Once) has been announced as a new cast member, but there's no word on who he's playing.
Meanwhile, Eugene Cordero's scene-stealing TVA employee Casey will return (per Collider (opens in new tab)). In a Variety (opens in new tab) interview, season 1 showrunner Kate Herron teased that Casey is employed in a different role in this alternate TVA, and eagle-eyed fans may have already noticed – in the season 1 finale – what role he's likely to have next time around. Tara Strong, who voiced Miss Minutes in season 1, has also confirmed she'll be back (via PopVerse (opens in new tab)).
Based on season 1's ending, Wunmi Mosaku should also return as Hunter B-15, with Loki running into an alternate reality version of the character (along with Mobius) at a different Time Variance Authority (TVA). We're still waiting for confirmation from Marvel on this front, though.
As for Mbatha-Raw's Renslayer, in the season 1 finale, we saw Mobius' former ally leave the TVA to search for whoever is responsible for the lies she's been fed. Viewers already know that's He Who Remains, but Renslayer doesn't. So she may be in for a surprise when she finds out that He Who Remains is already dead. Also, it's unclear whether season 2's Renslayer will be the same one from season 1, or whether Mbatha-Raw will portray this alternate reality TVA's commander-in-chief.
Potential spoilers for Loki season 2's cast follow from now on. Don't read past the tweet below if you're actively avoiding them.
Glorious! Fans at #D23Expo dove further into the Multiverse with a first look at Marvel Studios' #Loki Season 2: https://t.co/9mv7RUo2nU pic.twitter.com/ytOZ4zY0mYSeptember 11, 2022
Loki season 2 could introduce to a new superhero team called the Squadron Supreme (per Greatphase (opens in new tab)). In the comics, this supergroup hailed from a parallel reality to Earth-616 – the main Marvel comics universe – called Earth-Squadron. Members of this outfit have included lesser-known heroes including Nighthawk, Doctor Spectrum, Hyperion, and Power Princess. It's unclear what role they'll play in Loki season 2 if they're part of the show, though Greatphase suggests the line-up will comprise five or six heroes.
It sounds like a major A-list actor could be playing Hyperion, too. Per MCU leaker CineStealth (opens in new tab), Henry Cavill (The Witcher, Mission Impossible, Enola Holmes) has signed on to play Hyperion, who CineStealth describes as "the MCU's evil Superman" and a key ally of Kang the Conqueror. However, another insider in Grace Randolph (opens in new tab) has disputed this casting.
Meanwhile, Kid Loki and Throg (aka Frog Thor) might feature in some capacity, plus we may see new variants of MCU characters (per Greatphase (opens in new tab)). Finally, Rafael Casel has reportedly joined the cast (via Deadline (opens in new tab)). The report suggests he'll have a major role to play and could even portray Zaniac, a demonic creature from the Dark Dimension. That would strengthen ties between Loki's TV show and events that have played out in both Doctor Strange solo movies.
Loki season 2 plot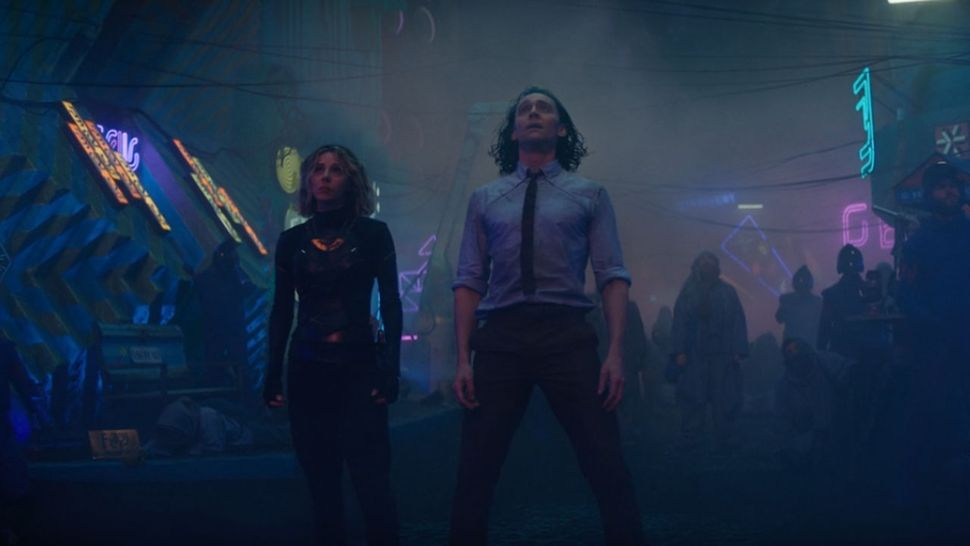 Unsurprisingly, plot details are scarce, but Marvel leaker Greatphase (opens in new tab) claims that, alongside Ant-Man and the Wasp: Quantumania, Loki season 2 will continue to explore the MCU multiverse.
As for what the cast can tell us, Gugu Mbatha-Raw has given us a tease about what to expect. Speaking to US talk show host Jimmy Fallon (opens in new tab), she said: "Because my character deals with time and the TVA, being back in that world, it's like no time has passed". Considering Loki's TV series messes with the time-space continuum – its events technically exists out of time, after all – Mbatha-Raw's comments are to be expected.
Meanwhile, Tom Hiddleston previously told Marvel.com (opens in new tab) that there have been "deep, deep discussions" about what the plot will entail, and that he hopes it'll be "full of even more" surprises. Speaking to ComicBook.com (opens in new tab), directors Aaron Moorhead and Justin Benson say viewers can expect "something new and fresh", while Waldron believes it was key for the writing team to find "a new story to tell" (per DiscussingFilm (opens in new tab)), otherwise a second season wasn't worth doing.
📸NEW: Tom Hiddleston and Owen Wilson on the set of season 2 of Loki. pic.twitter.com/TSrYUTPoYMJuly 13, 2022
And it seems that Loki season 2 will examine the character's emotional side, with Waldron telling Deadline's Hero Nation podcast (opens in new tab): "It felt like we had new emotional ground to cover with Loki. That's the only way into season 2. We absolutely found that. It's a great continuation of that story that feels different from season one and hopefully will subvert expectations."
For Hiddleston, continuing to explore Loki's road to redemption is something he was also very keen to do. "I understand the audience sees good in Loki – they want him to get past his internal and external obstacles," he told Variety (opens in new tab). "They want him to repair that relationship with his brother and step into the hero that he can be.
"He realizes, 'Actually, I can choose my path and choose to do the right thing. Or I choose, at least, not to repeat the same old tricks that I repeated over and over in a cycle of trust and betrayal.' It's exciting to retain all the characteristics that makes Loki, Loki, and at the same time to play slightly different music within him."
Don't expect any plot leaks from Owen Wilson this time around, however. Speaking to Variety (opens in new tab), Wilson confirmed he'd had his proverbial knuckles rapped by Marvel for revealing – pre-season 1 – his character had a moustache, which led fans to deduce he was playing Agent Mobius. Understandably, Wilson will be more coy when it comes to spoilers for season 2.
Potential spoilers for Loki season 2 follow from now on.
As for what we can speculate on, it appears one episode will be set in the 1970s, with fan footage, which we linked to in our release date section, showing Loki and Agent Mobius dressed in tuxedos in what appears to be a 1970s setting.
According to images posted on Reddit (opens in new tab), that era seems likely, given the 70s-style posters that line the walls of an undisclosed location. Although, one of the posters of a really obscure Marvel hero – Phone Ranger – suggests this time period could be the 1980s. Phone Ranger didn't make his comic debut until 1985, so it would be strange if he's referenced in an episode set in the 70s. Unless, with Kang's arrival and the fracturing of the multiverse, time is beginning to collapse in on itself, meaning different years from different realities will bleed into each other.
There's also an Eternals reference among the leaked images of posters – could we see a cameo from Kumail Nanjiani's Kingo in season 2? – while other leaked photographs show that a McDonald's restaurant will be a key location in an episode or two (thanks to TikTok user Joel Sutton (opens in new tab) for the footage).
One of Loki season 2's early plot points should deal with the fallout of Loki turning up in a different TVA. In the season 1 finale, Loki found himself in a TVA that he recognizes, alongside people that he knows, but none of them are aware of who he is.
Season 2 can go one of two ways, then, in our view. The first would see Loki interrogated by Mobius about who he is, Loki will reveal all about the real identity of Kang (Jonathan Majors), and they'll join forces to stop him. That would allow Mobius and Loki reprise to their buddy cop relationship from season 1's early episodes – something that fans wanted to see more of before the show went in a different direction with Sylvie's introduction.
Alternatively, Loki could decide to take a leaf out of Sylvie's book. Knowing that He Who Remains' variants (Kang included) are a danger to the MCU, he could decide to destroy the TVA to get Kang's attention and try to take Kang down himself. Although, we don't expect him to be successful, what with Kang installed as the main antagonist of the Multiverse Saga, which spans Phases 4, 5, and 6 of the MCU.
We might also find out more about the inner workings of the TVA. As Hiddleston told Marvel.com (opens in new tab), the "moral complexity" of the TVA is a fascinating subject. It was only touched upon throughout season 1, so we could get a better look at how it functions, its values, and the moral compass of its work force.
One thing we will learn about the TVA is how Doctor Strange in the Multiverse of Madness' events will affect the mysterious corporation, with Waldron saying: "How did the events of this movie play out through the lens of the TVA? What would they look like on a chronomonitor? I don't know. We'll have to find out" (thanks to the Doctor Strange Updates Twitter fan account (opens in new tab) for the quotes).
As for He Who Remains, will he reappear? Seeing as he was killed by Sylvie in season 1's finale, no – but we may see one of his variants. It's unclear if that variant will be the MCU's primary version of Kang or not, but the season 1 finale ended with Loki looking at a statue of what appeared to be Kang in the TVA, so it's possible this Kang will be the MCU's next big bad.
Speaking of Kang, Renslayer has a close relationship with the time-traveling evil genius in Marvel's comics. But, chatting to Digital Spy (opens in new tab), Mbatha-Raw added that she wasn't sure about the direction of Renslayer's character arc, saying: "Honestly, I genuinely don't know where it's going. I feel like there's so much potential, especially when you're dealing with time, as Renslayer does, you know?"
Meanwhile, Di Martino is unsure what's in store for Sylvie, telling Elle magazine (opens in new tab): "I don't know anything about season 2. I don't know how far it's going to be removed from what happened at the end of series 1. I don't know if she will have changed again by the time we see her again. I don't know where she'll be, what headspace she'll be in. I assume she'll fundamentally still be the same character, but the multiverse makes even [that] a little bit complicated."
Finally, could Mobius' wish about owning a jet-ski come true in Loki season 2? A leaked image, which was posted on Reddit (opens in new tab), shows filming taking place at an undisclosed location adorned with jet-ski advertising. Here's hoping Mobius gets to 'jet' off into the sunset this time. You know, if season 2 is the second and final installment in Loki's solo adventures.
Loki season 2 trailer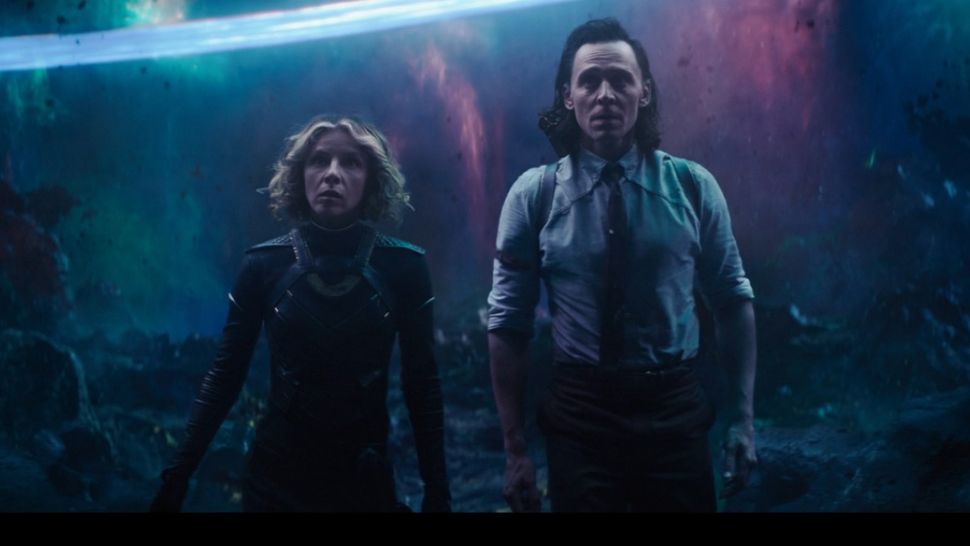 There's no trailer yet, but the show's first footage was teased at D23 Expo 2022.
The sizzle reel began with Hiddleson's Loki greeting someone but he begins to glitch out. Clearly, he's not supposed to be in this reality.
Next, the teaser showed Loki chiseling away at a TVA wall to unearth a massive, bronze face of Kang the Conqueror before a quick cut sees Loki meeting Ke Huy Quan's unnamed character, who appears to be another TVA employee. A quick shot of Sylvie listening to music was show next, before Loki and Mobius – dressed in tuxedoes – attending a black tie event alongside a bunch of Loki variants. Wait, what?! Before we get an explanation, though, the teaser ends with Loki falling through the middle of a huge TVA building.
It's unlikely that this footage will make its way online – that is, unless it's the first official teaser for Loki season 2. Either way, it'll be a while before anything is publicly shown off as the show is still being filmed.
Loki season 2: MCU impact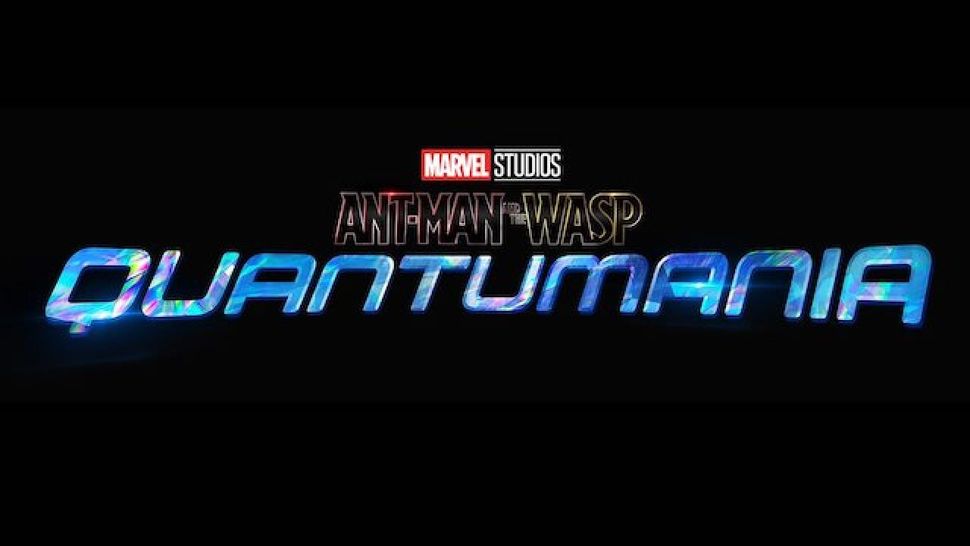 By now, Marvel fans will know how important Loki season 1's multiverse exploration has been for the MCU's future. With Marvel announcing that Phases 4, 5, and 6 will be dubbed "The Multiverse Saga", Loki's first season was the first catalyst for events still to come. Marvel Studios president Kevin Feige says it'll connect all three phases together, too (per Marvel.com (opens in new tab)), so it's possible a third season could be greenlit for Phase 6.
Regardless of whether season 3 is in the offing, the impact of Loki and Sylvie's actions is already being felt in the MCU. Spider-Man: No Way Home was affected by multiversal events, while Doctor Strange 2 examined it in greater detail. The first season of What If...?, Marvel's animated anthology TV series, was also loosely connected to Loki's first season, based on the fact that it explores alternate versions of MCU characters and the dimensions they inhabit.
As for upcoming MCU projects, Majors' Kang the Conqueror is set to play a major role moving forward. He'll be the villain in Ant-Man and the Wasp: Quantumania, which arrives in February 2023, and you can expect him to feature in other MCU movies and shows throughout the Multiverse Saga. He'll even get his own Thanos-style Avengers movie, with Marvel Studios revealing The Kang Dynasty as the official title for Avengers 5, which will arrive in May 2025.
Loki season 2 could have ties to Marvel's Fantastic Four MCU film, too. Comic fans will know that Kang is linked to Doctor Doom, the infamous Fantastic Four villain. So it's plausible that this superhero group could end up battling Doctor Doom and a Kang variant in their first solo MCU adventure, which is slated to land in theaters in November 2024.
As for Marvel's TV show line-up (outside of What If...?), this is harder to predict.
Secret Invasion may have multiversal elements, if Samuel L. Jackson's Nick Fury has to deal with a secret influx of time variants of MCU characters. However, this is extremely unlikely, given that Secret Invasion will focus on the secret skrull society living among the human population on earth.
Armor Wars, which will star Don Cheadle as War Machine/James Rhodes, might link to Kang if Marvel decides to bring Iron Lad (another Kang variant) into the equation. Meanwhile, X-Men 97, a long overdue sequel to the beloved 1990s-era animated series, could have ties to the multiverse, what with it existing in its own pocket Marvel universe years before the MCU's arrival.
It seems, then, that Loki season 2 (and its predecessor) have a lot to answer for when it comes to the multiverse's arrival and impact on the MCU. We can't wait to see what other surprises are in store when the series eventually launches.