You can rest assured that this list of the best Max movies contains some of the greatest films ever made. Why? The platform (which is vying to become the best streaming service available) belongs to Warner Bros Discovery (WBD), a company that's been building up a rich cinematic heritage over a hundred star-studded years.
Max replaced HBO Max on May 23, 2023, and existing subscribers can find out what the switchover means for them in our 7 things HBO Max fans need to know about the new streaming service article. In terms of content, the line-up of the best Max movies looks a lot like the best HBO Max movies, though there have been a few exciting new additions to the roster over the last month including The Conjuring, Parasite and Unbreakable.
Beyond that, the best Max movies are easily the equal of anything on offer at rival streamers Netflix, Prime Video, and Disney Plus. There are all-time classics such as Casablanca, North by Northwest and Some Like it Hot, alongside more recent blockbusters like The Batman and Dune. There's also comedy (Airplane!), sci-fi (2001: A Space Odyssey), classic crime drama (GoodFellas) and epic fantasy (The Lord of the Rings). Below you'll find 34 of the best Max movies you can watch right now – it's a voyage through some of the greatest films in Hollywood history.
Best Max movies
The Wizard of Oz
It's hard to imagine how far away Kansas must have felt when 1939 audiences first watched Judy Garland step into the Technicolor world of Oz.
Over 80 years later, The Wizard of Oz remains a technical marvel, set in a bizarre fantasy world populated by witches (good and bad), scary flying monkeys, and a wizard who may not be all he's cracked up to be. But the real reason the story has been absorbed into our collective cultural memory is the memorable songs, a group of easy-to-love heroes, and that long-standing Hollywood staple – a story of good triumphing over evil.
Casablanca
It's no accident that Casablanca regularly features on lists of the greatest movies of all-time – and this wartime classic is proof that they really don't make them like they used to.
Humphrey Bogart is the bar owner whose life is turned upside down when an old flame (played by Ingrid Bergman) arrives in town with her new husband, a key figure in the resistance in Europe. Both a love story for the ages and a cunning piece of 1940s propaganda – the importance of sacrifice in wartime is a major theme – Casablanca is much imitated but never bettered. Endlessly quotable and exquisitely acted, if you haven't seen it you must remember this: put it on your best Max movies watchlist immediately.
Some Like It Hot
Like Casablanca, this 1959 comedy is a regular fixture on lists of the greatest movies ever made – and we have no reason to argue with that. It's the Prohibition era-set story of a pair of jobbing musicians (played by Tony Curtis and Jack Lemmon) who need to go into hiding after witnessing a brutal murder. There's a problem, however – the new band they want to tour with doesn't accept men, so Joe and Jerry have to dress up as Josephine and Daphne in order to get a gig.
Curtis and Lemmon are a winning double-act, while Marilyn Monroe is equally memorable as ukulele player Sugar Kane. Yes, some elements of the movie have dated (it's over 60 years old, after all), but Billy Wilder directs with style, pace and wit, before capping everything off with one of the most famous last lines in the history of cinema.
North by Northwest
A case of mistaken identity sends Cary Grant's suave advertising executive Roger O Thornhill on the run in one of the later highlights of Alfred Hitchcock's storied filmography. An espionage thriller released three years before James Bond made his screen debut in Dr No (check out our guide to every James Bond actor ranked), it's a masterclass in suspense, while Grant's comedic lightness of touch supplies an almost screwball sense of fun. North by Northwest also features a wonderfully slimy villain in James Mason, a memorable score from Hitchcock's regular composer of choice, Bernard Herrmann, and – in the crop duster scene and the famous fight on Mt Rushmore – a pair of cinema's most iconic set-pieces.
2001: A Space Odyssey
Nearly a decade ahead of Star Wars – and a year before humans walked on the Moon – Stanley Kubrick expanded the possibilities of cinematic space travel. Where science fiction had traditionally been the preserve of schlocky B-movies, the legendary director assembled a spectacular vision of a future where beautiful ships glide elegantly through space to a score of classical music – and, at key moments, dead silence.
But beyond the hardware, this big-screen riff on Arthur C Clarke short story 'The Sentinel' asks huge philosophical questions about the origins of our species, and where we might be going next. Just don't ask us to ever remove it from our best Max movies guide. In the words of HAL 9000: we're afraid we can't do that.
All the President's Men
Alan J Pakula's gripping 1976 retelling of Watergate and the events that brought down President Nixon remains relevant nearly half a century later. Redford and Hoffman make a brilliant chalk-and-cheese double act as Bob Woodward and Carl Bernstein, the lowly Washington Post journalists who uncovered a conspiracy that went to the very top of government, but it's Pakula's direction that really shines. Milking maximum tension from a story whose outcome has gone down in history, he keeps you hooked through the ups and downs of "Woodstein"'s investigation, while cinematographer Gordon Willis makes the film's newspaper office and underground car park locations surprisingly compelling
Airplane!
One of the funniest movies of all time? Surely you can't be serious. We are serious, and don't call us Shirley.
Endlessly quotable, with a relentless gag rate and perfect delivery, Airplane! wrote the rulebook for big-screen spoofs. Writing/directing trio Jim Abrahams, David Zucker and Jerry Zucker struck paydirt by adapting actual 1957 disaster movie Zero Hour!, sticking surprisingly close to the script while adding additional jokes – lots of additional jokes. Arguably their smartest move, however, was casting Leslie Nielsen (then best known as a serious actor, most notably in Forbidden Planet, one of our best sci-fi movies) as the wonderfully deadpan Dr Rumack. He subsequently teamed up with the same creative team to lampoon cop movies in Police Squad and The Naked Gun.
GoodFellas
"As far back as I can remember, I always wanted to be a gangster…" Even as mobster Henry Hill watches his brutally friends shoot and stab a soon-to-be corpse in the trunk of their car, Ray Liotta's voiceover gives organised crime a thrilling and entertaining edge.
Charting decades of mafia life through Hill's eyes, Martin Scorsese's drama is a violent, sweary, frequently funny rollercoaster ride that finds the humanity in men who wouldn't think twice about killing anyone who looks at them a bit funny. In a career packed with bona fide classics – he even recycled the GoodFellas formula in the nearly-as-good Casino and The Wolf of Wall Street – this crime staple may be Scorsese's best.
The Silence of the Lambs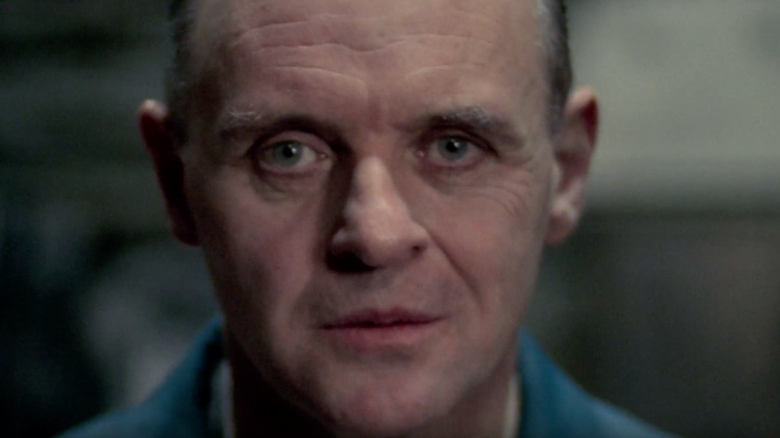 One of the few movies to walk away with the big five Oscars (Best Film, Best Director, Best Actor, Best Actress, and Best Screenplay), The Silence of the Lambs stars Sir Anthony Hopkins in the role of Hannibal Lecter. Serving a prison sentence for, well, eating people, Lecter is visited by young FBI cadet Clarice Starling (Jodie Foster), who hopes to use his knowledge to catch another serial killer, nicknamed Buffalo Bill.
What follows is one of the most intense, suspense-filled psychological thrillers in cinematic history. Lecter manipulates and cajoles Starling to unsettling effect as she tries to figure out how much she can trust the psychopathic cannibal inmate. An absolute must inclusion in our best Max movies guide.
Wayne's World
Mike Myers and Dana Carvey take loveable rock nerds Wayne and Garth from Saturday Night Live to the big screen in one of the most quotable comedies of the '90s.
The plot – about the duo taking their titular public-access TV show into the big leagues – may be minimal, but it's a great excuse to stitch together a non-stop procession of memorable gags and catchphrases. We promise that you'll hate it… not. Imaginatively titled (and slightly-less-good) sequel Wayne's World 2 is also available on Max.
Unforgiven
Director/star Clint Eastwood rounds up an A-list cast for his epic farewell to the genre that made him a screen legend. While the big selling point is seeing the iconic Man With No Name as a pensioner, there's more to this brilliant revisionist western than reliving past glories. Unforgiven is an entirely new story in which an ageing gunslinger reluctantly returns to his former ways to collect the bounty on a gang who slashed a young woman's face.
It's a role the 60-something Eastwood was made for, but as a director he's totally unselfish, sharing the limelight with Morgan Freeman, Richard Harris and the brilliant Gene Hackman, who won an Oscar for his chilling performance as racist sheriff 'Little' Bill Daggett.
Unbreakable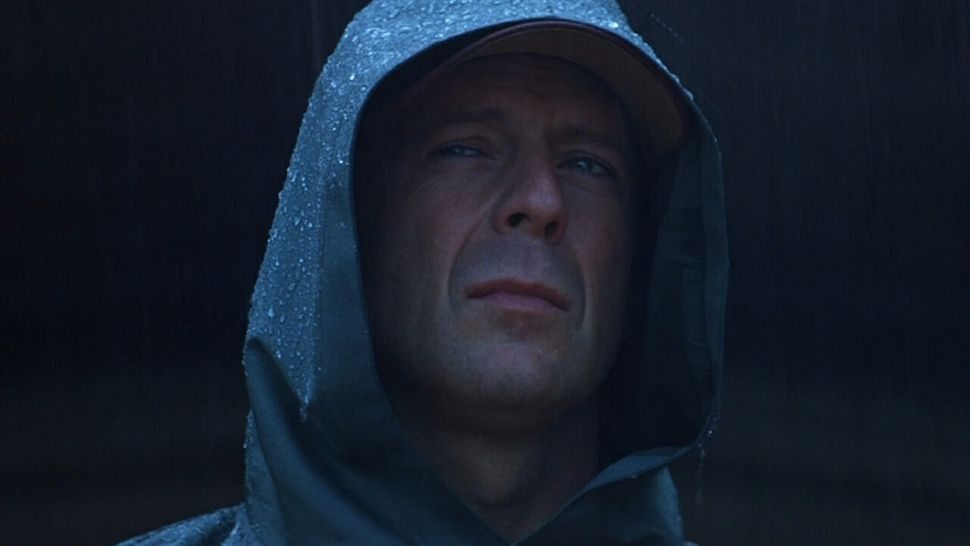 It's easy to forget that not all of the best superhero movies have emerged from the DC and Marvel stables. In 2000, before comic-book adventures had become the dominant force in Hollywood, writer/director followed up the success of the Sixth Sense with this brilliant drama about an ordinary guy who discovers he's not quite as ordinary as he thought after surviving a train crash that kills everyone else on board.
Shyamalan ingeniously reinvents the genre's tropes in a real-world setting, as comic-book expert Elijah Price (Samuel L Jackson) tries to convince unlikely hero David Dunn (Bruce Willis) of his importance. A throwback to a time before Shyamalan became more famous for his twists than his stories, it's undoubtedly one of the best movies of his career. It also spawned stealth sequel Split and its follow-up, Glass,
The Lord of the Rings trilogy
The Lord of the Rings trilogy is one of those rare movie series where everything – and everyone – came together in the right place at the right time. How different history could have been had New Line not trusted director Peter Jackson's vision, by allowing him to film all three movies back-to-back in his native New Zealand – the ideal real-world stand-in for JRR Tolkien's Middle-earth.
In Fran Walsh and Philippa Boyens, Jackson found the perfect co-writers to translate JRR Tolkien's sprawling novels to the screen, while the visual effects geniuses at Weta discovered many ingenious ways to make a magical world feel real. Jackson also found the right performers for every iconic role, from Gandalf to Gollum, Elrond to Eowyn. Without The Lord of the Rings, there'd be no The Witcher, no Game of Thrones, and certainly no The Rings of Power, which will forever be judged against what Jackson achieved two decades ago.
The Dark Knight trilogy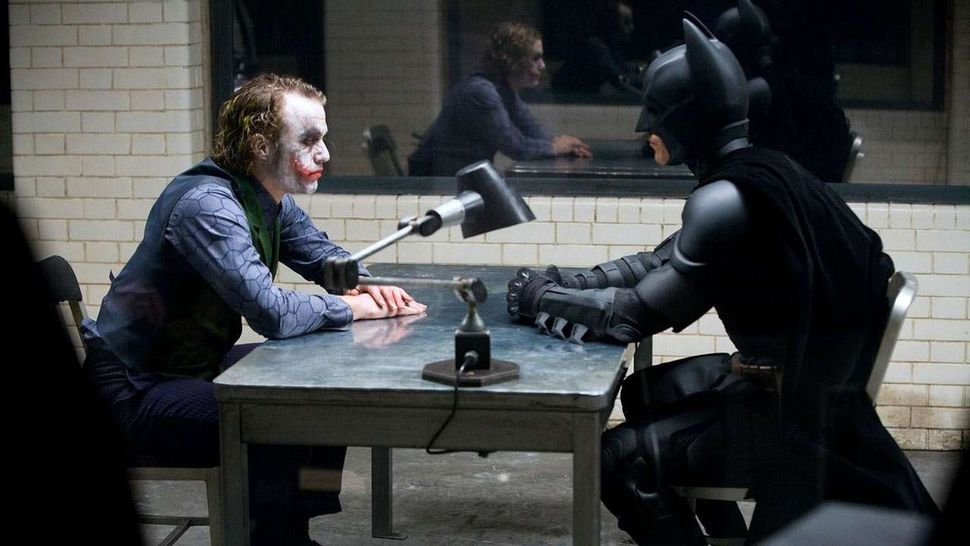 Now that the Marvel Cinematic Universe (MCU) is widely accepted as the benchmark for superhero movies, it's easy to forget how radical – and brilliant – Christopher Nolan's bat-trilogy was. Crafting a dark-and-moody Gotham City nearly two decades before Robert Pattinson got soaked in The Batman, Nolan's decision to ground the Caped Crusader in a believable world proves a masterstroke.
Always a mainstay on our list of the best HBO Max movies, Batman Begins remains one of cinema's great origin stories, while follow up The Dark Knight is an ambitious crime thriller that would probably have won numerous major awards if its protagonist didn't dress up as a giant bat. The Dark Knight Rises isn't quite the closer the trilogy deserves, but the series still stands up as the pinnacle of DC storytelling on the big screen. See where each film placed in our Christopher Nolan movies ranked piece.
Casino Royale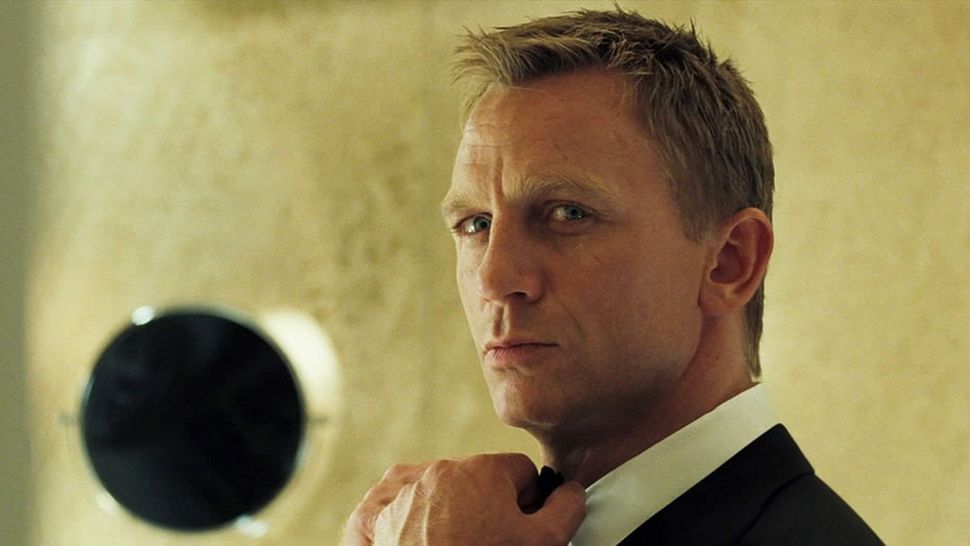 Die Another Day (one of the four Pierce Brosnan James Bond movies) may have broken box office records for 007, but the twin threats of Austin Powers and Jason Bourne had left the long-running franchise in serious need of a rethink. Daniel Craig was the man recruited to play a different kind of Bond, a grittier, "blunt instrument" version of the secret agent more likely to be found running through walls than delivering groan-worthy doubles entendres.
Not just up there with the best of Craig's James Bond movies, Casino Royale is one of the pinnacles of 007's illustrious MI6 career. Returning GoldenEye director Martin Campbell delivers the action set-pieces with style, while showing a softer side to Bond via his romance with Treasury agent Vesper Lynd (Eva Green). It was also the start of a five-movie arc that concluded in spectacular style with 2021's No Time to Die.
Stardust
Although director Matthew Vaughn was primarily associated with gangster movies at the time (he'd produced Lock, Stock and Two Smoking Barrels and Snatch, and directed a pre-Bond Daniel Craig in Layer Cake), Stardust proved he was just as adept at playing around in the realms of high fantasy. This comedy fairytale also showed that the works of Neil Gaiman could do very well on screen, long before Good Omens, Coraline, American Gods and Sandman came along.
Daredevil star Charlie Cox makes an extremely likeable hero as the ordinary guy who falls in love with a star (Claire Danes), all the while pursued by a gaggle of bickering princes, and a trio of devious witches. There's also an early role for future Man of Steel/The Witcher leading man Henry Cavill.
Inception
Between 2002's Insomnia and 2020's Tenet, Christopher Nolan had a long and extremely fruitful creative partnership with Warner Bros – how many filmmaker resumés can compete with a list including The Prestige, Interstellar and Dunkirk, as well as the aforementioned Dark Knight trilogy? His masterpiece, however – and an essential entry on any list of the best movies on Max – is this mind-bending trip inside the dizzying world of dreams. Recruiting an A-list cast (including Leonardo DiCaprio, Tom Hardy, Elliot Page, Marion Cotillard and Joseph Gordon-Levitt), Nolan revels in the chance to tell a story in multiple, overlapping timeframes, while DNEG's city-folding visuals are truly, awe-inspiringly groundbreaking.
The Conjuring
Future Aquaman and Furious 7 director James Wan takes inspiration from the case files of real-life paranormal investigators Lorraine and Ed Warren (played on screen by Vera Farmiga and Patrick Wilson) for this tale of an ordinary family plagued by demonic possession. There's little here we haven't seen before – The Exorcist (also available on Max) is, unsurprisingly, a significant influence – but Wan proves to be a very talented magpie, pulling numerous familiar elements together to create a genuinely chilling rollercoaster of shocks and scares. In fact, the film was such a box-office smash that it's since spawned two sequels, as well as spin-offs Annabelle, The Nun and The Curse of La Llorona.
Gravity
If Star Wars and Star Trek make interplanetary travel look easy, Gravity is a scary reminder of just how vulnerable real-world spacefarers can be if something goes wrong in orbit.
Sandra Bullock and George Clooney are the astronauts left stranded when a storm of debris leaves their space shuttle seriously incapacitated. Oscar-winning director Alfonso Cuarón fires plenty of innovative visual effects at their predicament, ensuring that the movie feels frighteningly real. But, more importantly, he marshals an unbearably taut thriller about being trapped in the most unforgiving, most dangerous environment imaginable.
Behind the Candelabra
Although Michael Douglas spent much of the '80s and '90s in chiselled leading man mode, the 21st century has seen him morph into one of Hollywood's finest character actors. And his multi-award-winning performance as legendary pianist Liberace – a man who didn't believe in understatement – is one of the undoubted highlights of his long career.
The star gets A-list support from Matt Damon as Liberace's boyfriend, a younger man who finds himself trapped in a bizarre, acrimonious hell when the musician tries to mould him in his own image. Douglas's Traffic director Steven Soderbergh tells the story in typically accomplished style.
The Normal Heart
Ryan Murphy, the prolific mind behind TV shows as diverse as Nip/Tuck, Glee, American Horror Story, Ratched and Pose, turns his attentions to New York's early-'80s HIV/AIDS crisis with this hard-hitting drama.
Directing from Larry Kramer's screenplay based on his own 1985 stage play, Murphy pulls no punches in telling the powerful story of gay activist Ned Weeks (a character Kramer based on himself) as he tries to convince the world to take the lethal virus seriously. The ever-brilliant Mark Ruffalo leads the cast as Weeks, with memorable support from Jim Parsons, Julia Roberts, Matt Bomer, and Taylor Kitsch.
Kingsman: The Secret Service
Having played around with superheroes in Kick-Ass, director Matthew Vaughn teamed up with superstar comic-book writer Mark Millar for a second time in this spy caper. There's no shortage of movies that riff off the adventures of James Bond, but Kingsman: The Secret Service is definitely up there with the most fun.
Taron Egerton plays Eggsy, a kid from the wrong side of the tracks who's recruited to join the eponymous Kingsman, a freelance espionage agency with impeccable tailoring. Mentoring comes courtesy of Colin Firth, Mark Strong and Sir Michael Caine, while Samuel L Jackson turns up as a tech genius out to destroy the world.
Wonder Woman
The line-up of the best HBO Max movies was always built upon a strong foundation of DC properties, and that remains the case on Max. Although the superhero landscape of the 2010s was ruled by the all-powerful MCU, Wonder Woman proved that DC hadn't forgotten how to play Marvel at their own game. Far more playful than dour DCEU predecessors Man of Steel and Batman v Superman: Dawn of Justice, Patty Jenkins' movie is a thoroughly entertaining journey from Wonder Woman's origins on the magical island of Themyscira, to the battlefields of World War I.
As Christopher Reeve did in Superman: The Movie, breakout star Gal Gadot finds the joy and inherent decency in a god walking among humans, without ever allowing her to become one-note or predictable. It's just a shame that lightning didn't strike a second time in so-so sequel Wonder Woman 1984. Find out more about Wonder Woman and other DCEU flicks in our guide on how to watch the DC movies in order.
Joker
Barry Keoghan must have been chomping at the bit to play the Joker in The Batman – Gotham's Clown Prince of Crime tends to bring out the best in every actor lucky enough to win the role.
For all Jack Nicholson and Heath Ledger's exuberance as Batman's most famous foe, however, they never had to go to places quite as dark as Joaquin Phoenix does here. Indeed, with Bruce Wayne still a child, director Todd Phillips' bleak, retro drama owes as much to Martin Scorsese crime dramas (most notably The King of Comedy) as traditional comic-book movies. Its brutal, nihilistic take on a city gone to hell may not be to everyone's tastes, but Joker shows how far DC can push the envelope when they're not trying to ape Marvel. Find out where we placed it in our best superhero movies list.
Parasite
There were few arguments when Parasite won Best Picture at the 2020 Oscars. After all, the South Korean movie – the first ever non-English language winner of the big prize – is the sort of film that sears itself onto your brain from the first time you see it.
On one level it's the story of a down-on-their-luck family who con their way into working for a rich household, but there's much more to it than that. Writer/director Bong Joon-ho (The Host, Snowpiercer, Okja) crafts an ingenious social satire about the haves and the have-nots in modern society, and keeps your sympathies shifting as you try to decide who the real parasites are. It's also extremely funny, while packing an emotional punch when it needs to.
Oslo
An adaptation of a three-hour stage play about early '90s diplomacy may not initially sound like one of the best movies on Max, but the brilliantly told drama of Oslo makes it a must-watch.
With a screenplay from original playwright JT Rogers, the film tells the based-on-real-life story of the 1993 Oslo peace talks, secret negotiations between Israel's prime minister Yitzhak Rabin and Yasser Arafat, leader of the Palestinian Liberation Organisation. His Dark Materials' Ruth Wilson and Sherlock's Andrew Scott play the pair of married Norwegian diplomats who were pivotal to events that remain extremely relevant today. A reminder that movies made for TV can be every bit the equal of their big screen counterparts.
The Suicide Squad
When Marvel and Disney briefly removed James Gunn from Guardians of the Galaxy 3, DC swooped in and gave him a writing/directing gig on this quasi-sequel to 2016's mediocre Suicide Squad. Confusingly, it was titled The Suicide Squad but the definite article was entirely justified.
Given free rein to keep or discard characters and continuity as he pleased, Gunn shaped a hilariously funny, frequently rude tale of memorably amoral supervillains on a mission to eliminate a giant pink starfish. DC were so impressed they've since hired Gunn to co-manage all their future movie and TV output. You can read about the forthcoming DC Chapter One films and shows we're more excited for, too.
Dune: Part One
David Lynch's 1984 movie was a noble but flawed attempt at adapting Frank Herbert's classic sci-fi novel, so it was always ripe for a remake.
Arrival and Blade Runner 2049 director Denis Villeneuve turned out to be the ideal man for the job, successfully navigating the author's dense text to create a spectacularly faithful world of vast deserts, spectacular ornithopters and fearsome sand worms. The huge ensemble cast (featuring Timothée Chalamet, Zendaya, Oscar Isaac, Josh Brolin, and Rebecca Ferguson) invest fully in the material, while the decision to split the story over two films proves a masterstroke. Dune: Part Two, one of our most anticipated new movies of the year, is due in theaters in November 2023.
Belfast
Writer/director Kenneth Branagh sends a love letter to his childhood in this semi-autobiographical tale set against the backdrop of late-1960s Belfast.
Shot in beautiful black-and-white and with plenty of Belfast native Van Morrison on the soundtrack, it presents a slightly rose-tinted view of a turbulent period in Northern Ireland's history. Nonetheless, it's impossible not to be drawn in by Branagh's deft storytelling, especially with a cracking cast including The Tourist's Jamie Dornan, Outlander's Catriona Balfe, and the always-brilliant Dame Judi Dench.
The Batman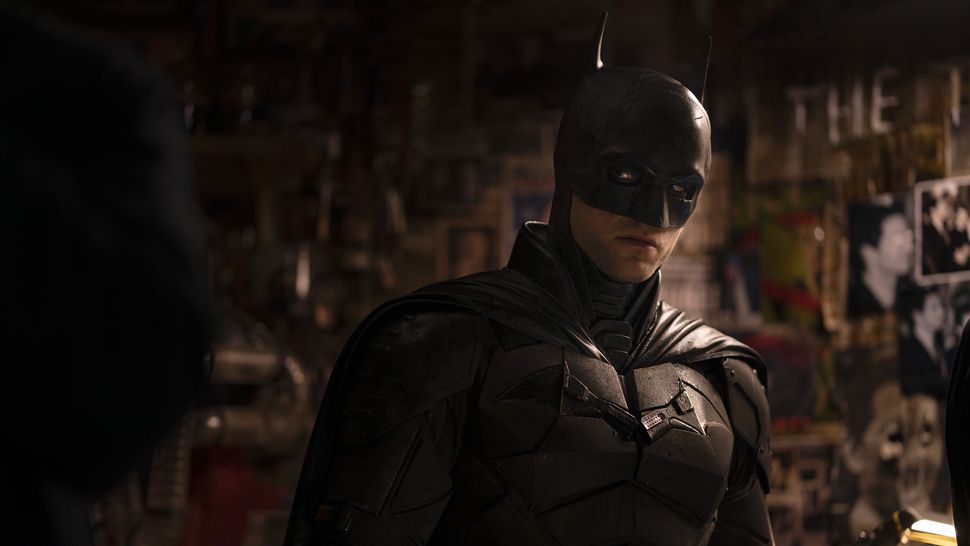 Not even Spider-Man can compete with the Caped Crusader when it comes to big screen reinventions. The latest – from Dawn of/War for the Planet of the Apes director Matt Reeves – doubles down on the Dark Knight's reputation as the World's Greatest Detective, with a labyrinthine, noir-ish mystery that owes as much to Se7en as the Dark Knight's previous screen outings.
Robert Pattinson is a suitably angsty Bruce Wayne, while Paul Dano's chilling reinvention of classic villain the Riddler adds extra edge. Read up on where we placed it in our Batman movies ranked article.
Elvis
Moulin Rouge director Baz Luhrmann doesn't do understated, so it's no surprise that his Elvis Presley biopic is anything but run-of-the-mill.
Shot in Luhrmann's trademark fast-paced, visually inventive style, it's a feast for the eyes. More importantly, though he finds the ideal king of rock and roll in leading man Austin Butler – from his first, captivating stage performance, you believe he is Elvis. Tom Hanks delivers solid support as manager/manipulator-in-chief Colonel Tom Parker.
The Banshees of Inisherin
Writer/director Martin McDonagh reunites his In Bruges dream team, and Colin Farrell and Brendan Gleeson subsequently light up the screen in this awards-friendly examination of male friendship.
As Gleeson's Colm tells Farrell's Pádraic he doesn't want to hang out with him any more (he finds the other man boring), it sets them on a path that's mutually destructive, exceedingly funny, and heartbreakingly tragic – often all at the same time. The setting (on a remote island during the Irish Civil War) also adds to the magic, while Kerry Condon and Barry Keoghan provide excellent support.
The Menu
Ralph Fiennes serves up the ultimate dining experience in this unconventional hybrid of horror, comedy, and scathing satire. He plays an enigmatic chef who invites a varied smorgasbord of guests to his remote island restaurant to sample a fully immersive tasting menu.
Fiennes adds plenty of extra relish to his portrayal of the megalomaniac culinary genius, while Anya Taylor-Joy is spot-on as a reluctant guest who believes the host might be over-egging the pudding. And while the sillier second half of the movie jars with the smart observations of the first, it's still worth sampling The Menu. One worthy of inclusion in our best Max movies and new Max movies guides.
Empire of Light
Empire of Light is Sam Mendes ninth directorial endeavour, and boasts an all-star cast including Olivia Colman, Micheal Ward, Colin Firth and Toby Jones. Also written by Mendes, it's been dubbed a love letter to cinema and takes place in Britain in the early 1980s.
The plot follows Hilary (Colman), a cinema manager struggling with her mental health, and Stephen (Ward), a new employee who is feeling isolated. Through the healing power of community, cinema, and music, they find a sense of belonging. The reviews have been a mixed bag but with a cast such as this, it's got flashes of excellence and is well worth a watch.
Want more Max content? See our pick of the best Max TV shows.