The best Disney Plus movies span a cohort of powerhouse studios including Marvel, Pixar, Lucasfilm and, thanks to a multi-billion dollar acquisition, 20th Century Fox. This means Disney Plus offers one of the biggest collections of blockbusters and animated classics on the market.
In order to properly reflect the diverse offering, this guide to the best Disney Plus movies has been carefully curated to a limited selection of Marvel Cinematic Universe, Star Wars and Pixar movies – or we could have populated this list entirely with superhero adventures, lightsaber-swinging action and CG animation. We have also grouped some of the sagas together because it's way too tough to pick just one instalment of the Toy Story movies, the original Star Wars trilogy and the Frozen films – plus they just work better as a series, right?
If you ever find yourself in a streaming rut, head back to this page and revel in the abundance of cinematic smash hits listed here. If you don't subscribe to Mickey's platform you'll want to change that immediately so check out our guide to Disney Plus. Or keep reading for our pick of the best Disney Plus movies (in alphabetical order, by the way).
The best Disney Plus movies to stream now
Avatar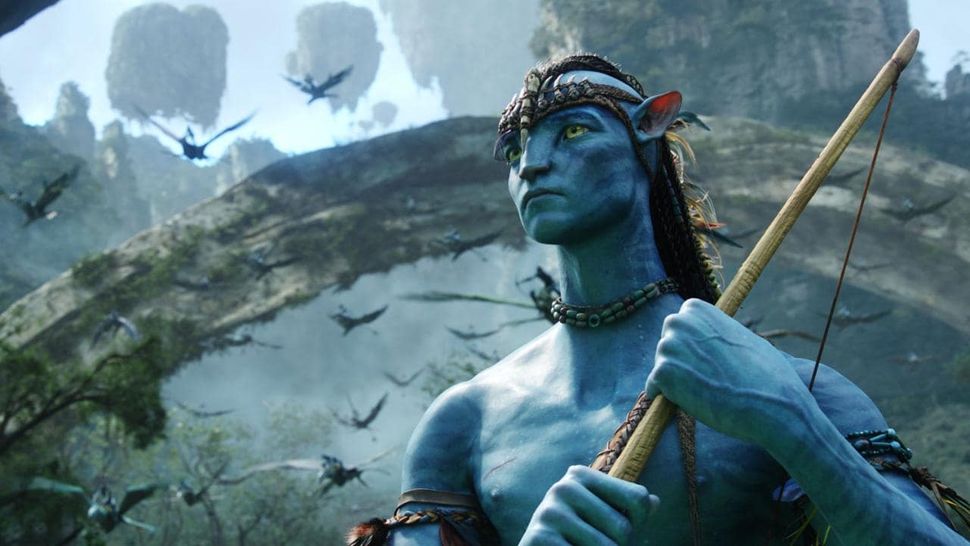 You generally have to wait more than a decade for a new James Cameron movie to come along, but luckily everything the Terminator/Aliens director makes is worth talking about. So while the plot of his 2009 record-breaker is a tad forgettable – a human soldier falls in love with a giant blue alien on the distant moon of Pandora – it remains a thoroughly entertaining technical marvel.
Thirteen years later, no film has surpassed its incredibly detailed 3D visuals, and even without the third dimension, watching on the best 4K TV you can find makes you feel as if you've been transported to another world. Long-awaited sequel The Way of Water landed in theaters in December 2022.
Avengers: Endgame/Avengers: Infinity War
The two-part culmination of the Marvel's 22-movie odyssey was more than worth the wait, as Avengers, Guardians and various superpowered hangers-on joined forces to thwart Thanos's quest to obtain all six Infinity Stones.
With Infinity War delivering one of cinema's greatest cliffhangers, and Endgame going to some surprisingly dark places, the two films feature many of the Marvel Cinematic Universe's boldest and most epic moments – not to mention some of the most unashamedly triumphant. And one of the best things about Disney Plus is that you can relive the journey before and after Endgame whenever you want – every MCU movie besides The Incredible Hulk and Tom Holland's Spider-Man trilogy is available on the platform.
Big Hero 6
The Ghostbusters said you should never cross the streams, but Disney had massive success when its animation division adapted a little-known Marvel comic. As in many classic Disney animations, the plot is driven by the tragic death of a parent, but what Bambi and The Lion King lacked in robots and sci-fi action, Big Hero 6 delivers in spades.
The San Fransokyo setting is a wonderfully inventive fusion of East and West, while inflatable robot Baymax instantly earned himself a place alongside R2-D2 and WALL-E in the pantheon of all-time great droids. And yes, though you have to keep your eyes peeled to spot it, the regulation Stan Lee cameo is all present and correct.
Big
Tom Hanks won successive Oscars in the '90s for Philadelphia and Forrest Gump but it was this 1988 comedy-drama that bagged him his first nomination. Indeed, the star's arguably never been better than he is here, playing a 12-year-old boy whose wish to be "big" comes true. Of course, the kid soon discovers that being a grown-up isn't all it's cracked up to be – despite his remarkable success at a major toy company – but Hanks keeps you rooting for Josh with a performance of believable naivety.
The Black Hole
The Black Hole isn't technically one of the best Disney Plus movies but this 1979 space opera is undeniably one of the most interesting. A long-gestating script was given the greenlight by a Disney management team still reeling from Walt's death a decade earlier, and eager to capitalize on the success of Star Wars. Unfortunately, they didn't quite know what they were getting…
The Black Hole is a unique mess of cute robots, megalomaniac villains, and 2001: A Space Odyssey-style hard sci-fi. Meanwhile, its weird metaphysical ending must have left 1970s cinemagoers – who were presumably expecting to see the further adventures of Luke Skywalker – baffled. When they say they don't make them like they used to, this is what they mean.
Black Panther
Until Spider-Man: No Way Home reignited the post-Covid box office, Black Panther was Marvel's best performing solo superhero. It's not hard to see why, because while the story – King T'Challa, aka Black Panther, fights off rival Erik Killmonger's claim to the throne of Wakanda – is fairly standard superhero fare, director Ryan Coogler's presentation lifts it to another level.
The futuristic African kingdom of Wakanda is a truly magnificent creation – a world where advanced technology meets weaponized rhinos – while the late Chadwick Boseman's performance as the eponymous hero is one of dignity and power.
Black Panther: Wakanda Forever
Black Panther: Wakanda Forever is the second instalment in the series, and it's safe to say it had some big shoes to fill. After the unexpected death of Chadwick Boseman, Black Panther 2 could have floundered – but Marvel has done an astonishing job of continuing the story in an emotionally-charged and totally respectful way. It is so good, it earned a rare five stars in our Black Panther: Wakanda Forever review.
The story begins one year after the end of the original movie, after the death of King T'Challa. With those closest to the king struggling to move forward, Wakanda is left vulnerable and without a Black Panther as protector. Queen Raymonda (Angela Bassett) is left to lead the nation through a turbulent time, and to try to fend off world powers that want to get hold of the much-coveted vibranium.
The Chronicles of Narnia: The Lion, The Witch and the Wardrobe
One of the best things about the CG revolution has been the way it's tranformed works of literary fantasy previously deemed unfilmable into viable movie options. Following in the footsteps of the grander The Lord of the Rings, Shrek director Andrew Adamson's take on CS Lewis's classic opened the door to Narnia in style, with beautiful snowy landscapes, a memorable menagerie of creatures, and – in Tilda Swinton's White Witch, Jadis – a genuinely hissable villain. Follow-ups Prince Caspian and The Voyage of the Dawn Treader are less worthwhile, though that may owe something to the fact the source novels aren't as good, either.
Deadpool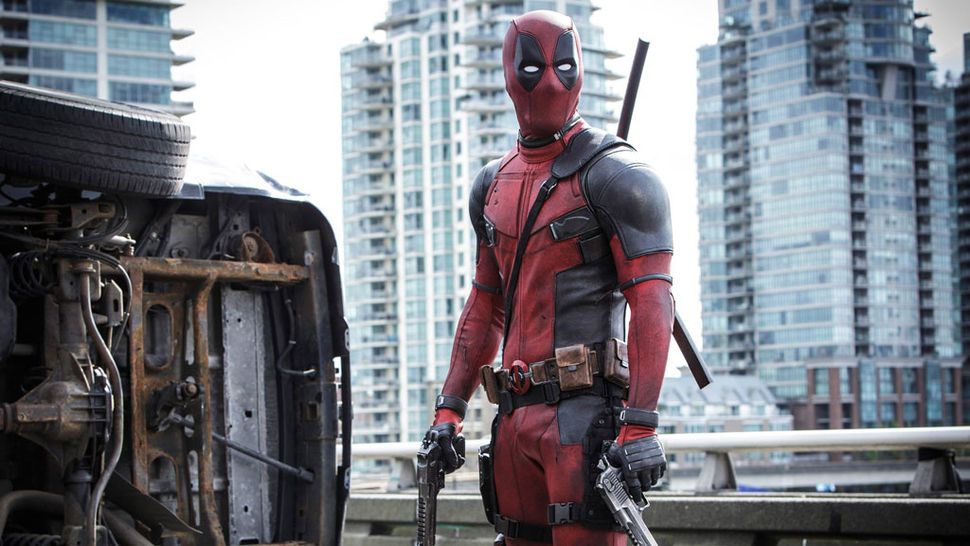 The Wade Wilson Ryan Reynolds played in X-Men Origins: Wolverine was definitely not Deadpool. Reynolds remained committed to a more accurate screen version of Rob Liefeld's Marvel antihero, however, and after massively positive fan reaction to leaked test footage in 2014, 20th Century Fox gave the film its long-awaited greenlight. Reynolds was born to play the fourth wall-breaking "merc with a mouth", while the script (from Zombieland writers Rhett Reese and Paul Wernick) nails the character's famously self-aware brand of humor. The movie was followed by a 2018 sequel, and Deadpool will make his MCU debut in 2024, alongside Hugh Jackman's Wolverine.
Edward Scissorhands
Tim Burton was deemed too quirky for the House of Mouse when he worked for the studio as an animator in the '80s, but his greatest fairytale now has a place among the best Disney Plus movies, thanks to the 2019 purchase of 20th Century Fox.
The director's '60s-set reworking of Pinocchio and Frankenstein plays up his long-standing obsession with the weirdness lurking beneath the surface of suburbia, but he also injects his story with plenty of heart. Indeed, the first of Johnny Depp's many Burton collaborations is also arguably his best, finding remarkable tenderness in a mechanical boy left with scissors for hands after the death of his kindly creator.
Enchanted
Disney has its cake and eats it with a post-modern movie that pokes fun at the clichés of its animated classics, while also being a magical fairytale in its own right. Amy Adams is typically brilliant as Giselle, a traditional cartoon Disney Princess who finds herself transported to a place much scarier than any magical kingdom – the real world.
Both the animated and live-action segments are flawlessly executed, as the self-aware script mixes comedy, an evil queen (played by Susan Sarandon), and a romance with a down-on-his-luck lawyer who doesn't necessary believe in happily ever afters. Long awaited sequel Disenchanted was released on Disney Plus in 2022.
Freaky Friday
Disney loves the premise of this bodyswap comedy so much it's made three versions of the movie. It's the 2003 version that's the standout, however, as Jamie-Lee Curtis's uptight mom and Lindsay Lohan's rebellious teen swap places thanks to magical fortune cookies.
The secret of the movie's success is the casting, with both leads displaying an uncanny talent for role-reversal comedy, and playing their opposite number with all the relish of John Travolta and Nicolas Cage in Face/Off. Made a year before Mean Girls, this is the movie that marked out Lohan as one of the most talented actors of her generation – it's a shame her subsequent career has (so far) rarely hit these heights again.
Frozen/Frozen 2
If you have kids of a certain age, the thought of ice princesses, talking snowmen and letting it go may be enough to bring you out in very cold sweats. But if you look past the relentless, heavily merchandised juggernaut surrounding the original Frozen, it's actually one of Disney's best fairytale retellings, with a pair of inspiring female leads, spectacular animation and, yes, some killer songs.
The long-awaited sequel lives up to the hype and – though the tunes aren't quite so memorable – actually enhances the mythology of its predecessor.
Hamilton
Okay, it's not technically a movie but in the absence of a proper big-screen adaptation of Lin-Manuel Miranda's smash-hit musical, this recording of the Broadway show fits the bill perfectly. Featuring Miranda in the lead role of Alexander Hamilton, one of the founding fathers of the United States of America, it's one of the most invigorating history lessons you'll ever see. The hip-hop influenced songs sound amazing coming out of your TV, while the inventive cinematography brings the immediacy of the stage show into your living room.
Home Alone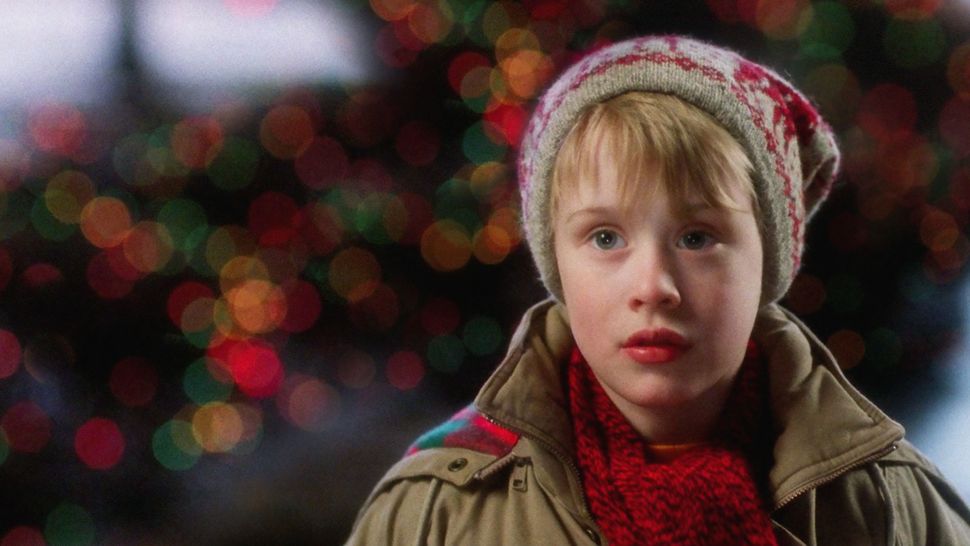 It may have become one of the quintessential holiday movies but this festive classic isn't just for Christmas. John Hughes was the king of the American high school movie when he scripted the story of an ordinary kid left, well, home alone, and director Chris Columbus extracts maximum fun from the premise.
Macaulay Culkin delivers one of the all-time great child performances as the resourceful Kevin McCallister, while Joe Pesci and Daniel Stern play up the hilarious slapstick as the pair of hapless burglars who pick the wrong house to rob. Four lesser sequels and follow-ups (including a 2021 reboot) are also available on Disney Plus.
Honey, I Shrunk The Kids
He's rarely been sighted on the big-screen over the last couple of decades, but for a period in the late-'80s and early-'90s, Rick Moranis was one of the most bankable stars on the planet. His most famous lead role arguably came in 1989 comedy where the title tells you everything you need to know.
Moranis plays an inventor whose prototype shrink ray reduces his kids – and the neighbors – to microscopic size. Director Joe Johnston has lots of fun creating a miniature world, and ensures the laughs come with plenty of added peril. Subsequent movies in the franchise – also on Disney Plus – involved blowing up the kid and shrinking ourselves.
Inside Out
Pete Docter is now the chief creative officer of Pixar and his qualifications for the job have long been clear – as director he's been responsible for some of the biggest, boldest storytelling ideas in the studio's glorious history.
Despite Up's powerful opening and Soul's intelligent examination of the afterlife, however, Inside Out is his true masterpiece, a trip inside a girl's mind that turns her emotions into fully rounded characters. This being Pixar – a studio so reliable it could easily fill a a lot more slots on this list of the best Disney Plus movies – the characterization and storytelling are second-to-none, but even more impressive is the way the film translates a kid's subconscious into a fully functioning society. Movies – animated or otherwise – don't get much smarter than this.
The Lion King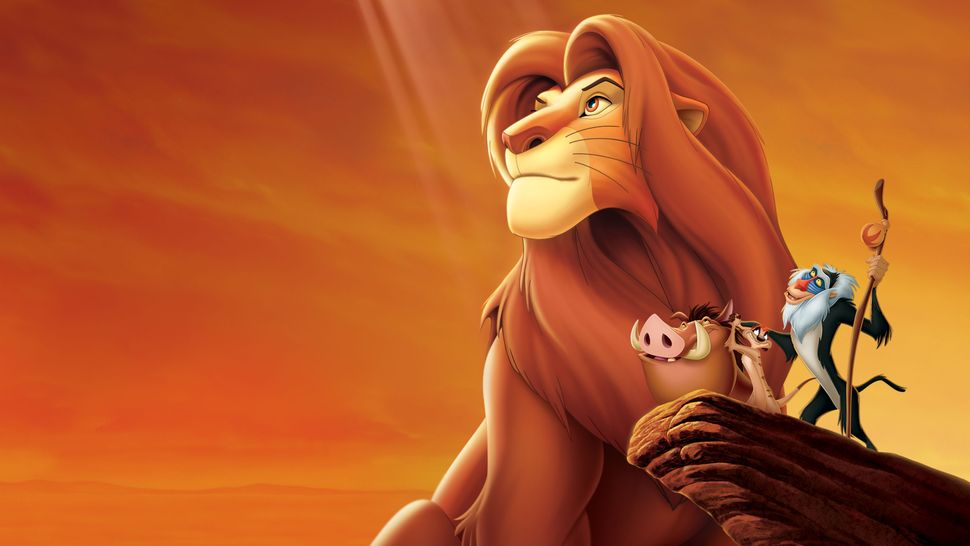 The 1980s were a dark time for Disney's animation division, but the studio rediscovered its mojo with the triple whammy of The Little Mermaid, Beauty and the Beast, and Aladdin during the decade that followed. The highlight of the renaissance, however, shifted away from Disney's traditional fairytales to tell the Hamlet-inspired story of an exiled lion cub returning to reclaim his throne.
Packed with memorable songs, built around some stunning set-pieces, and impeccably cast – who'd have thought of casting James Earl Jones as an absent father? – it stands up as one of 2D animation's finest hours. The photo-real 'live-action' remake is also available on Disney Plus.
Logan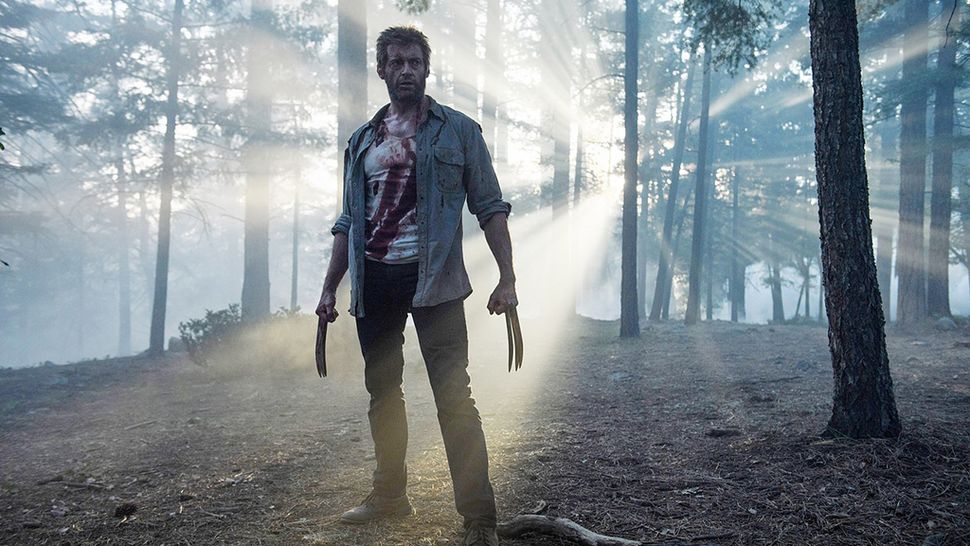 While Apocalypse, Dark Phoenix and The New Mutants meant the X-Men franchise mostly lost its way after 2014's Days of Future Past, 2017's Logan is arguably the best X-movie of them all. Designed as Hugh Jackman's swansong as Wolverine (at least, it was until he signed up for the aforementioned Deadpool 3), it's a bleak but perfectly crafted study of a hero whose best days are behind him. Reunited with Patrick Stewart's Professor Xavier (now struggling to control his psychic gifts), Logan finds new purpose protecting young mutant Laura (His Dark Materials' Dafne Keen), in a movie that expands the boundaries of superhero stories on screen.
Mary Poppins
Pop quiz! For which movie did Julie Andrews win her Best Actress Oscar? While The Sound of Music would be a reasonable guess, she actually struck gold with this tale of a magical nanny. She's a revelation as the stern but inspiring Ms Poppins, utterly in tune with the character whether she's dealing with humans or the assortment of cartoon characters seamlessly integrated with the live-action.
Songs like 'Supercalifragilisticexpialidocious', 'A Spoonful of Sugar' and 'Feed the Birds' have crossed over into the collective pop-culture memory, and the movie's so good that the weirdness of Dick Van Dyke's cockney accent barely even registers.
Mary Poppins Returns arrived in 2018, which gifted Emily Blunt the unenviable task of emulating Andrews, is also available on Disney Plus.
The Menu
The Menu is a brilliant black comedy with a simple premise – a couple visit an exclusive restaurant on a remote island to sample a tasting menu. But the events that unfold are not so simple when the chef (Ralph Fiennes) begins serving up some sinister and shocking surprises.
With an all-star cast including Anya Taylor-Joy (The Queen's Gambit), Nicholas Hoult (X-Men), Rob Yang (Succession) and many, many others, this is a must-watch.
Moana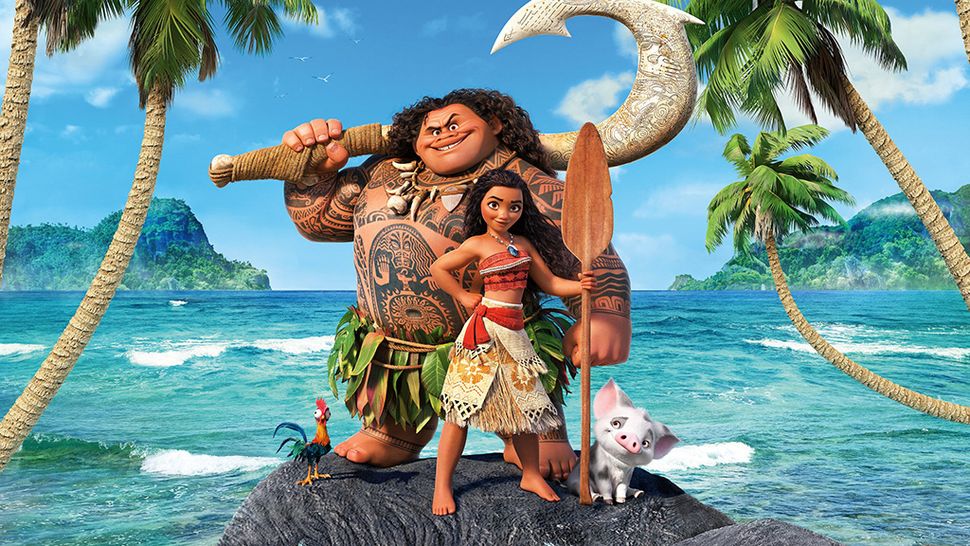 The massive success of Encanto hit 'We Don't Talk About Bruno' has got everyone talking about Hamilton creator Lin-Manuel Miranda again, but his first Disney collaboration is the better movie. Assisted by Miranda's ear for a hit tune, the eponymous Moana is undoubtedly one of the studio's great characters, the daughter of a Polynesian island chief who learns a lot of life lessons when she takes to the high seas to save her community. The movie also earns extra credit for showing that, among all his other skills, Dwayne Johnson can also sing.
The Muppets
Disney's big-money acquisitions of Pixar, Marvel and Lucasfilm are the purchases that made everyone sit up and take notice, but they also had the smart business sense to nab the rights to Jim Henson's enduring felt-covered creations. Numerous brilliant Muppet movies are available on Disney Plus – as well as TV classic The Muppet Show – but we've plumped for this 2011 comeback.
As Jason Segel's Gary and his Muppet brother Walter try to save a theater from developers, the story is witty, heartfelt and every bit as self-aware as we've come to expect from Kermit and co. And thanks to showstopping song 'Man or Muppet' – written by Flight of the Conchords' Bret McKenzie – the movie even bagged itself an Oscar.
Pirates of the Caribbean: The Curse of the Black Pearl
Neither movies about pirates nor movies based on theme park attractions were considered a recipe for success back in 2003. Nonetheless, the original Pirates of the Caribbean managed to surprise everyone by becoming one of the standout blockbusters of the era.
The film's crowd-pleasing mix of romance, ghosts and swashbuckling action on the high seas proved infectious, but it was the wonderfully eccentric Captain Jack Sparrow (Johnny Depp based his performance on Rolling Stone Keith Richards) that lifted The Curse of the Black Pearl to the next level. Just pretend the four disappointing sequels – also available on Disney Plus – didn't happen.
The Revenant
One of the Oscar-winning films in the Disney Plus vault is The Revenant, which won three Academy Awards in 2016 (including the long-awaited first Oscar for Leonardo DiCaprio, who finally won Best Actor). In the movie, DiCaprio plays Hugh Glass, a frontiersman on a fur trade expedition in the wilderness of America, who is left for dead by his hunting team after a savage bear attack. Glass survived and presses on through the frozen winter to track down his former partner John Fitzgerald (Tom Hardy) and seek his revenge.
It's a slow-moving, epic, which won the Best Cinematography Academy Award for a reason. If you've got two hours and 37 minutes to spare, we recommend spending the time on this.
Rogue One: A Star Wars Story
The Force Awakens proved Disney knew how to make a Star Wars film, albeit one that closely followed the beats of the original movie. This brilliant standalone pips it to a place on our list of the best Disney Plus movies by showing that unfamiliar characters, a war-movie vibe, and a mission whose success was never in doubt don't have to be barriers to success.
Based on a couple of lines from A New Hope's opening crawl, it sees a brave group of Rebels going behind enemy lines to recover plans to the first dreaded Death Star. The final act is surprisingly bleak, but it's also one of the most accomplished in the entire franchise – and there's something rather wonderful about seeing original trilogy X-wings back in action, powered by 21st century CG magic.
The original Star Wars trilogy
What's left to say about three movies that changed cinema forever, and spawned a franchise that's still the size of a Death Star 45 years later? George Lucas discovered some strange but potent alchemy when he mixed together Samurai-inspired warriors, old Westerns and mystical mumbo-jumbo – and then set the concoction in a galaxy far, far away.
If you pressed us, we'd say The Empire Strikes Back is the best of the trilogy – it's more sophisticated, is home to cinema's most celebrated big reveal, and boasts AT-ATs and asteroids in its first act – but the Force is still strong with all three of these timeless classics.
10 Things I Hate About You
Turning literary classics into high school movies was all the rage back in the 1990s. So, much as Clueless reworks Jane Austen's Emma and She's All That reinvents George Bernard Shaw's Pygmalion, 10 Things I Hate About You tackles William Shakespeare's The Taming of the Shrew with extra cheerleaders and teen angst. It's one of the best of this short-lived sub-genre, with a smart script, era-appropriate soundtrack, and winning performances from leads Julia Stiles and Heath Ledger.
Thor: Ragnarok
If Thor had hung up his hammer for good after the plodding Thor: The Dark World, few tears would have been shed. Then Taika Waititi – at the time best known for the brilliant Hunt for the Wilderpeople – came along and reinvented Odin's firstborn as a comedy god.
Not only does Chris Hemsworth's Asgardian deity finally get to step out of the shadow of little brother Loki (a typically watchable Tom Hiddleston), every supporting player is given a scene-stealing moment, whether it's Cate Blanchett's wonderfully arch villain, Hela, Mark Ruffalo's newly sensitive Hulk or Jeff Goldblum's sublimely kooky despot the Grandmaster. Waititi saved the best role for himself, however, as softly spoken revolutionary Korg.
Unfortunately the director was unable to recapture the same magic with sillier, less-smartly plotted follow-up Thor: Love and Thunder.
Toy Story/Toy Story 2/Toy Story 3/Toy Story 4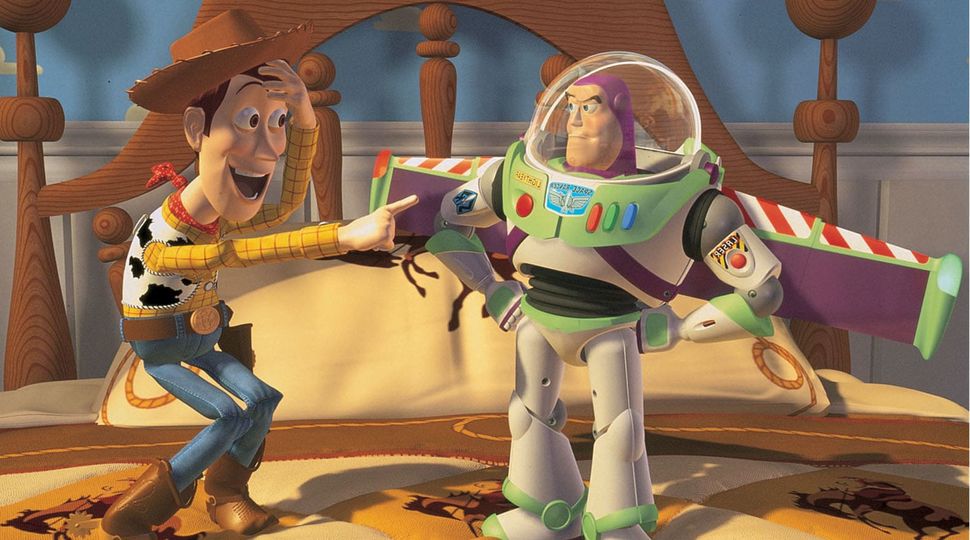 As the first ever entirely computer-generated movie, Toy Story was always going to grab headlines. The fact we're still talking about it more than 25 years later, however, shows that Pixar struck storytelling gold when it united an insecure cowboy with an action figure who believes he's a real-life space ranger.
In a movie where the dialogue sizzles, every single toy in Andy's playroom could be worthy of a spin-off – indeed, Buzz Lightyear got one in the form of Lightyear – while the gags and surprisingly complex themes ensured grown-ups were just as captivated as their kids. The three sequels are similarly brilliant, which is a truly incredible accomplishment, possibly unparalleled in recent Hollywood history.
X-Men 2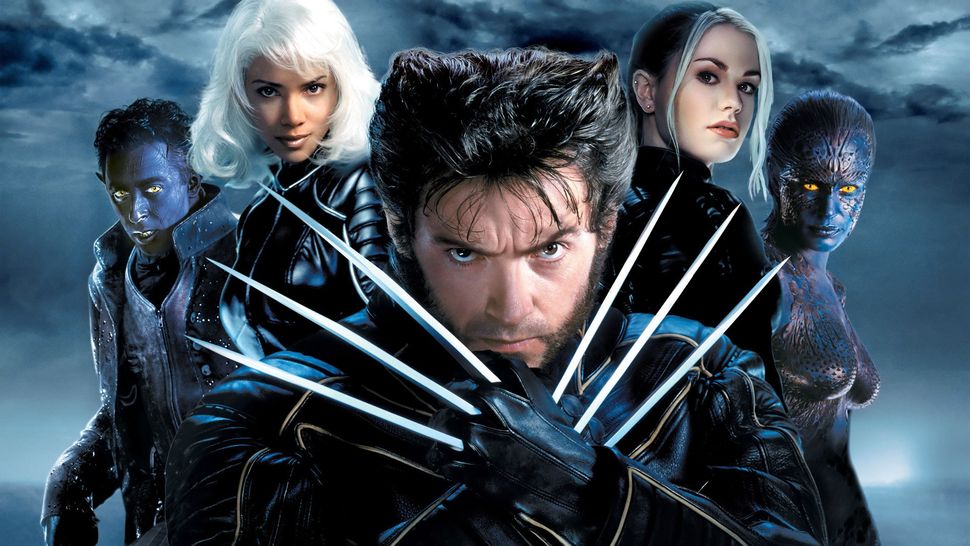 The MCU has become such an all-powerful force that it's easy to forget great superhero movies were being made long before Iron Man assembled his super-suit in the Afghanistan desert. In the early days of the millennium, the X-Men saga was one of the standard bearers for the genre along with Christopher Nolan's Dark Knight trilogy and Sam Raimi's Spider-Man movies.
After making a solid start with 2000's X-Men, the series found another gear with the follow-up, a superhero actioner that balanced its massive cast with a story tied into the history of the franchise's MVP, Hugh Jackman's Wolverine. Subsequent X-movies have been hit-and-miss affairs, but '60s-set prequel First Class is also one of the best Disney Plus movies.
WALL-E
In the first decade of the 21st century, Pixar was on the sort of golden run most studios – live-action or animated – could only dream of. Having tackled insects (A Bug's Life), fish (Finding Nemo) and superheroes (The Incredibles), the CG pioneers turned their attentions to space, and the results were truly out of this world.
It's difficult to pinpoint what's boldest about this futuristic tale: is it the bleakness of a future Earth that's become so polluted that the human race has left for the stars? Or is it that the first act is largely wordless, as the eponymous robot trundles along, carrying out his never-ending clean-up operation? Either way, WALL-E is undoubtedly one of the best Disney Plus movies, a bona fide classic from a studio that specializes in classics.
West Side Story
Steven Spielberg didn't make life easy for himself with his first ever musical – by remaking Robert Wise's 1961 take on Leonard Bernstein and Stephen Sondheim's song-and-dance hit, the director was inviting comparisons with a beloved movie that won a shed-load of Oscars.
Luckily, he was more than up to the task, and his powerful retelling brings a very modern edge to a love story set against the backdrop of rival gangs in New York. The choreography is electric and the cinematography expands way beyond the musical's theatrical origins, but Spielberg also deserves credit for accentuating the still-relevant race politics the original brushed over. An instant classic.
Who Framed Roger Rabbit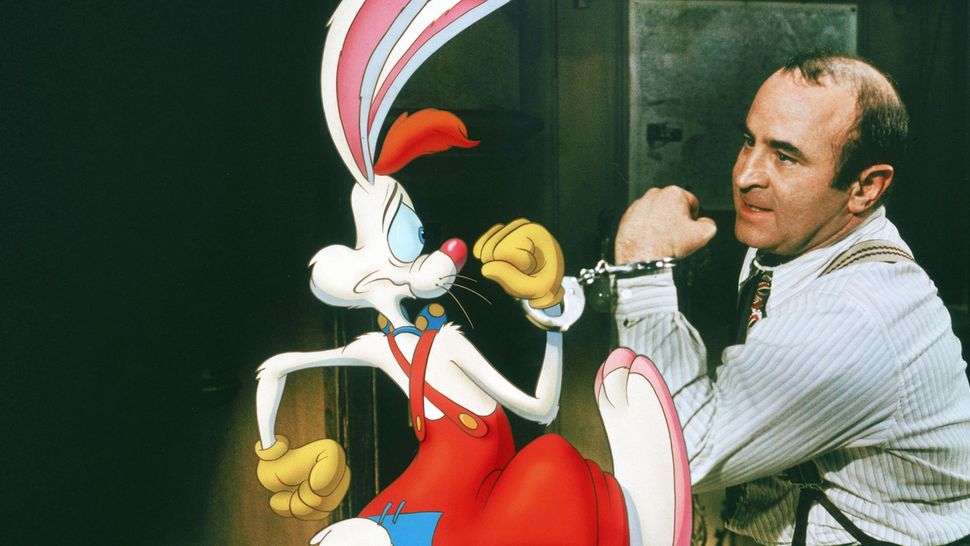 A black-and-white Judy Garland walking into Technicolor in the original Wizard of Oz is rightly hailed as one of the greatest moments in cinema but, for another generation, Baby Herman storming out of a cartoon onto an actual movie set had the same effect.
The way Back to the Future director Robert Zemeckis brought animated characters into a live-action world is an incredible technical achievement, but even beyond the 'how did they do that?' magic, it's a hell of a movie. Who Framed Roger Rabbit is a family-friendly take on classic film noir, with a stuff-of-nightmares villain and – in Londoner Bob Hoskins – one of cinema's great hard-boiled PIs.
Not in the mood for a movie? Try our roundup of the best Disney Plus shows instead.