Black Panther: Wakanda Forever: release date, trailer, cast, and more
News
Contributions from
last updated
Black Panther: Wakanda Forever has arrived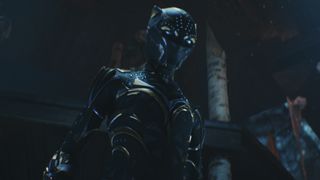 (Image credit: Marvel Studios)
Key information
- Releasing on November 11
- Role of T'Challa has not been recast
- Main cast from first movie all returning
- Ironheart set to make MCU debut
- Namor confirmed as the film's antagonist
- Official trailer confirms identity of new Black Panther
- Plot synopsis officially revealed
- TV spin-offs featuring the Dora Milaje and Ironheart in the works
- Namor spin-off project could be greenlit
Black Panther: Wakanda Forever is out now. The final movie in Phase 4 of the Marvel Cinematic Universe (MCU) has leaped into theaters and you'll want to bring some tissues with you to your screening.
Why? Because Marvel's latest project is a profoundly moving tale that honors the life and legacy of Chadwick Boseman – the film series' lead star – who passed away in August 2020 after a four year battle with cancer. In our spoiler-free Black Panther: Wakanda Forever review, we called it "emotionally raw, thematically dense, and culturally important movie that deserves every bit of praise that'll come its way". So you know it'll a thrilling but deeply poignant watch.
Once you're done reading our review – and our exclusive chat with the Black Panther: Wakanda Forever cast – you'll want to learn more about this MCU Phase 4 film before you watch it. Below, we've rounded up everything worth knowing about Wakanda Forever, including its cast, plot details, trailers, Black Panther's future in the MCU, and more.
We're entering full spoiler territory for Black Panther's MCU journey to date, including his appearances in 2018's Black Panther, and Avengers 3 and 4, from now on. Potential spoilers for Black Panther: Wakanda Forever also follow, but we'll warn you ahead of time if you're avoiding them.
Black Panther: Wakanda Forever release date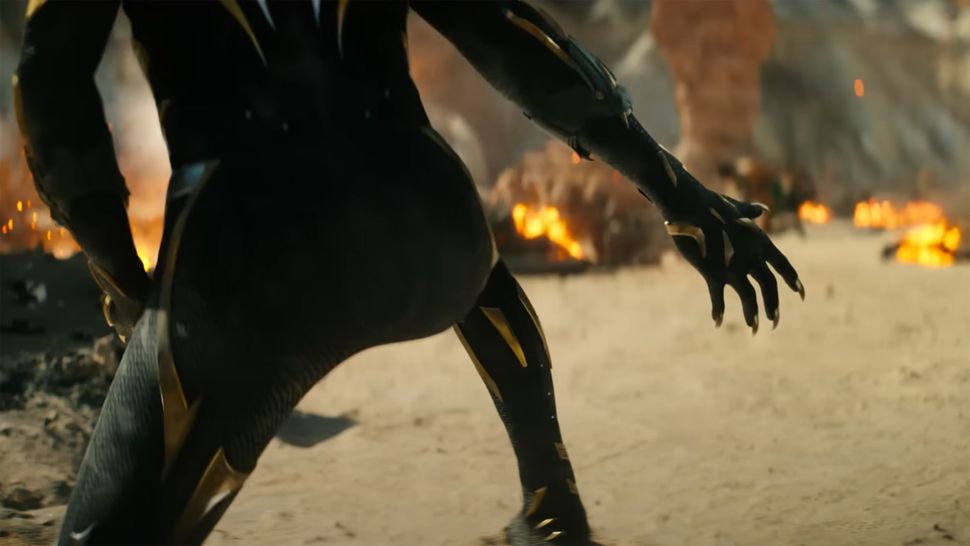 Black Panther: Wakanda Forever will launch exclusively in theaters on Friday, November 11.
It'll run for two hours and 41 minutes, making it the longest MCU flick since Avengers: Endgame. That includes its mid-credits scene and lengthy credits crawl, too. Read more about what the movie's stinger means in our Black Panther: Wakanda Forever ending and mid-credits scene explained article.
The Marvel movie has also been rated PG-13 in the US (that's 12A in the UK) for "sequences of strong violence, action, and some language" (via OneTakeNews).
Black Panther: Wakanda Forever trailer
Black Panther: Wakanda Forever's final trailer debuted in early October and it seemingly reveals who the new Black Panther is. We won't spoil it for you here – watch the trailer above to find out who may be taking over T'Challa's role as Wakanda's protector-in-chief.
Missed Black Panther: Wakanda Forever's first teaser earlier this year? Watch it below:
Who is Namor, Black Panther: Wakanda Forever's villain?
Full name Namor McKenzie, the Marvel anti-hero made his comic book debut in Marvel Comics #1 (October 1939), which makes him one of the first characters Marvel created.
The son of a human sea captain and an Atlantean princess, Namor is one of the most powerful beings in the Marvel universe. He possesses typical powers including superhuman strength, endurance, speed, and an increased life span. As a mutant, he also has tiny, white wings on his ankles, which enable him to fly – though Atlantean and human scientists have been unable to explain why he was born with wings, given neither side possesses them (it's likely down to his genetic mutation, though). He also has a telepathic relationship with ocean-dwelling creatures.
Often portrayed as an antagonist, Namor is now viewed as more of an anti-hero. He's regularly teamed up with other superheroes to keep his home city of Atlantis safe from intruders, and has appeared on numerous superhero rosters including the Avengers. However, he's also worked alongside major supervillains such as Doctor Doom. Namor is only too happy to join forces with Marvel villains, then, if it means Atlantis and his people are shielded from land dwellers, who Namor isn't exactly a fan of.
Read our "Who is Namor?" explainer for a more in-depth look at his Marvel history, powers, and more.
Black Panther: Wakanda Forever cast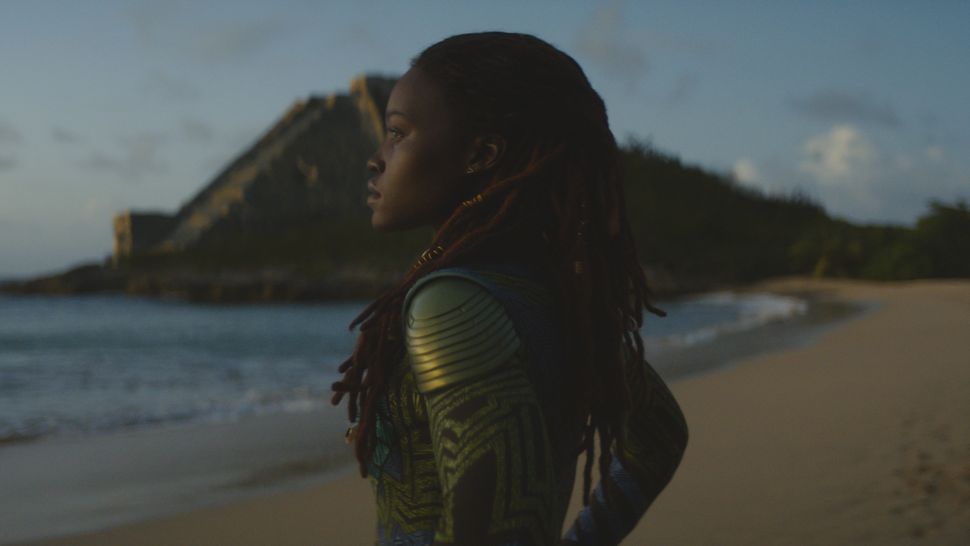 Here's the confirmed cast for Black Panther: Wakanda Forever:
Letitia Wright as Shuri
Lupita Nyong'o as Nakia
Angela Bassett as Queen Ramonda
Danai Gurira as Okoye
Winston Duke as M'Baku
Tenoch Huerta as Prince Namor
Dominique Thorne as Riri Williams
Florenca Kasuma as Ayo
Martin Freeman as Everett K Ross
Michaela Coel as Aneka
Mabel Cadena as Namora
Alex Livinalli as Attuma
Isaach de Bankole as Wakandan River Tribe leader
Dorothy Steel as Wakandan Merchant Tribe leader
Danny Sapani as Wakandan Border Tribe leader
Chadwick Boseman's death has left an unimaginably large hole in the Black Panther: Wakanda Forever cast. However, Marvel hasn't recreated him digitally, nor has he been recast. Speaking to Empire, Kevin Feige said it was "much too soon" to find someone to replace Boseman, while producer Nate Moore told Total Film (via The Direct) that was a decision "we all believed in".
Letitia Wright, Lupita Nyong'o, Danai Gurira, Angela Bassett, Winston Duke, Martin Freeman, and Florence Kasumba will all reprise their roles from 2018's Black Panther. Meanwhile, Isaach de Bankole, Danny Sapani, and Dorothy Steel return as the Elders of Wakanda's tribes. Michaela Coel (I May Destroy You) will play Aneka, a Dora Milaje combat instructor.
Tenoch Huerta portrays Namor, the movie's primary antagonist and the MCU's first male mutant, with Ms Marvel's TV series hinting that she is also a mutant. Speaking to Life and Style magazine, Huerta surprisingly revealed he couldn't swim before he was cast – a problem for an ocean-dwelling superpowered being. After coming clean with Marvel, though, his hiring wasn't jeopardized – Huerta just had to undergo rigorous swimming lessons so he could look the part.
Check out brand-new character posters for Marvel Studios' Black Panther: #WakandaForever , only in theaters November 11.Get tickets now: https://t.co/XGLcVknhzs #Shuri pic.twitter.com/PVo5xmervCOctober 11, 2022
Some creative liberties have been taken with Namor's origins. As confirmed by on Marvel.com, Namor's underwater kingdom has been renamed Talokan, an El Dorado-style civilization that's heavily inspired by Tlālōcān, a paradise ruled by the rain deity Tlāloc in Aztec manuscripts.
As for other Talokanil we'll see, Mabel Cadena (The Envoys) will play Namora, a cousin of, and advisor to, Namor. Alex Livinalli (Ozark, American Horror Story) portrays Attuma, a fearsome Talokan warrior.
The movie will also introduce the star of an upcoming MCU TV show – Ironheart, aka Riri Williams, a genius MIT student who comes into contact with Wakanda as part of the African kingdom's student exchange program. Read our "Who is Ironheart?" explainer for more on her history, role in Wakanda Forever, and more.
Dominique Thorne will her suit up in Riri's Iron Man-style armor. Speaking to Entertainment Weekly, Coogler said of Williams' introduction: "The film deals with a lot of things, but one of them is foils – people who exist in contrast, but there's a thread of similarity. In this film, we get to see Shuri meet someone who has some things in common with her, but is also very, very different."
Potential cast spoilers follow from now on. Skip ahead using the navigation bar at the top of the page if you don't want to read them.
See brand-new images from Marvel Studios' Black Panther: #WakandaForever, exclusively for @EmpireMagazine. pic.twitter.com/XgGmjGBpQcSeptember 26, 2022
Daniel Kaluuya's W'Kabi, T'Challa's best friend and Okoye's partner, isn't returning, with shooting schedule for Jordan Peele's Nope preventing him from reprising his role. Kaluuya has since told Variety that W'Kabi's exclusion is "what's best for the story."
Michael B Jordan, who played the antagonistic Erik Killmonger in Black Panther, may or may not return. Aside from the fact Killmonger died – not that that's ever been a barrier to a character's MCU return – Kevin Feige said (per CinemaBlend) any reports of Jordan's return are "pure rumor and speculation" and that "nothing is set yet in any way."
When asked by Jess Cagle on Sirius XM about the likelihood of a Killmonger comeback on a scale of one (never) to 10 (definite), Jordan said: "I'm gonna have to go with a solid two. I didn't want to go zero! Never say never – I can't predict the future." However, Marvel leaker Charles Murphy has teased Killmonger is part of proceedings.
Charles Murphy also suggests Julia Louis-Dreyfus' Valentina Allegra de Fontaine will show up. Which Wakandan or Talokanil will she try to recruit for the Thunderbolts, whose line-up – though not likely a fully assembled one, based on this rumor – was revealed at D23 Expo 2022? You'll have to wait and see.
Black Panther: Wakanda Forever story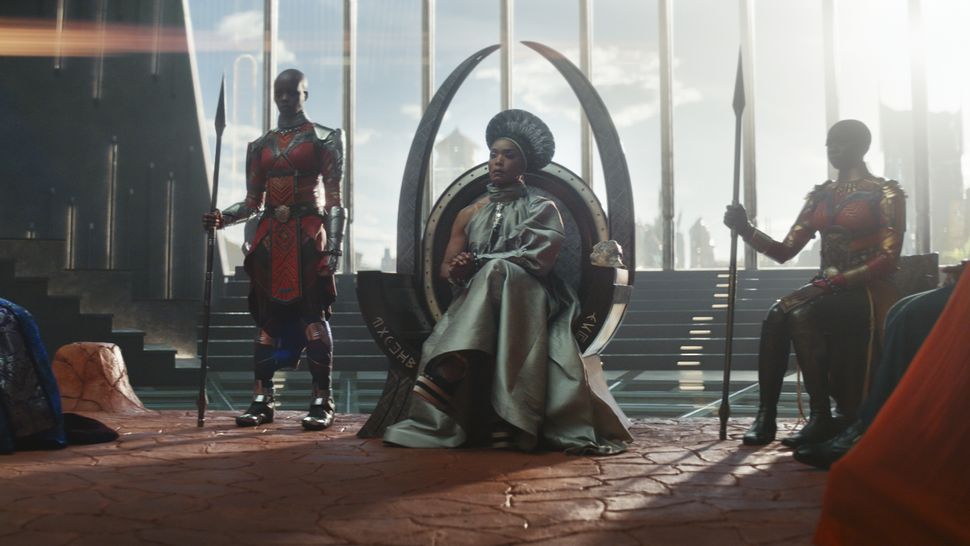 Here's the official plot synopsis, courtesy of Marvel's official website: "Queen Ramonda (Angela Bassett), Shuri (Letitia Wright), M'Baku (Winston Duke), Okoye (Danai Gurira), and the Dora Milaje (including Florence Kasumba) fight to protect their nation from intervening world powers in the wake of King T'Challa's death.
"As the Wakandans strive to embrace their next chapter, the heroes must band together with the help of War Dog Nakia (Lupita Nyong'o) and Everett Ross (Martin Freeman) and forge a new path for the kingdom of Wakanda."
Per Disney and Marvel's final Black Panther: Wakanda Forever press blast, director Ryan Coogler has confirmed that a year will have passed between T'Challa's death and events depicted in the film.
Additionally, Coogler said of the movie's main theme (per Empire): "How do you carry on in the face of seemingly insurmountable odds? Unfortunately, that question became more relevant. Both for humanity as a whole, but also for the people in our production who were coming back for this one. It became super-relevant when we lost our bro [Chadwick Boseman]."
Black Panther: Wakanda Forever will be centered around a feud between Wakanda and Talokan. We see the two nations brawling in the trailers, but we suspect there's more to this conflict than meets the eye.
However, speaking to Empire, Huerta teases why he goes on the offensive, saying it was T'Challa's decision to reveal Wakanda to the world in 2018's Black Panther is the reason why. "That decision puts Talocan in jeopardy," Huerta teases. "And Talocan has to take action to protect themselves."
'WE'RE ALL HEROES' - Actor Winston Duke isn't giving much away when asked about who will be the new Black Panther in upcoming sequel, "Black Panther: Wakanda Forever." pic.twitter.com/SDQtjV8IctSeptember 12, 2022
Away from plot speculation, the cast have discussed how they shot the movie without Boseman. Speaking to Good Morning America, Lupita Nyong'o said: "All of us are dedicated to reimagining or carrying on his [Boseman's] legacy in this new Black Panther". In a chat during the 2022 Saks' Spring 2022 campaign (as reported by People), Nyong'o doubled-down on paying tribute to Boseman, adding: "It'll be interesting to bring out another one of those films without Chadwick, but we are holding him in close light. I think people will be excited about this one."
Meanwhile, Angela Bassett told The Ellen show: "It's going to be amazing. It's going to top [the first] one. Can I say that? He [Boseman] was such an example, such a leader, an amazing talent – we all know that. He had a big heart, great intellect, and we just hope to raise his standard."
Speaking at D23 Expo 2022 (via Marvel.com), Shuri actor Letitia Wright said: "[There are] so many great new characters attached to this franchise and to this story. I'm so excited how impactful this story will be. I'm excited for my bro to look down on us and smile."
Elsewhere, Winston Duke told Collider what we can expect from M'Baku and the Jabari tribe. "I think the events of Infinity War and Endgame really showed that the Jabari are now full-fledged members of Wakanda. M'Baku was a part of every single conflict; every event, and I don't think they could really exist in isolation anymore. They have open borders, and we saw that M'Baku was really Wakandan. His entire community has expanded."
Meanwhile, Wright told Black Nerd Girls how her character is dealing with the death of her old brother. "Shuri is definitely consumed with her work. The death of her brother is causing her to create at another level, so there's a lot of new technology to show off."
Potential plot spoilers follow. Skip ahead if you're avoiding spoilers pre-release.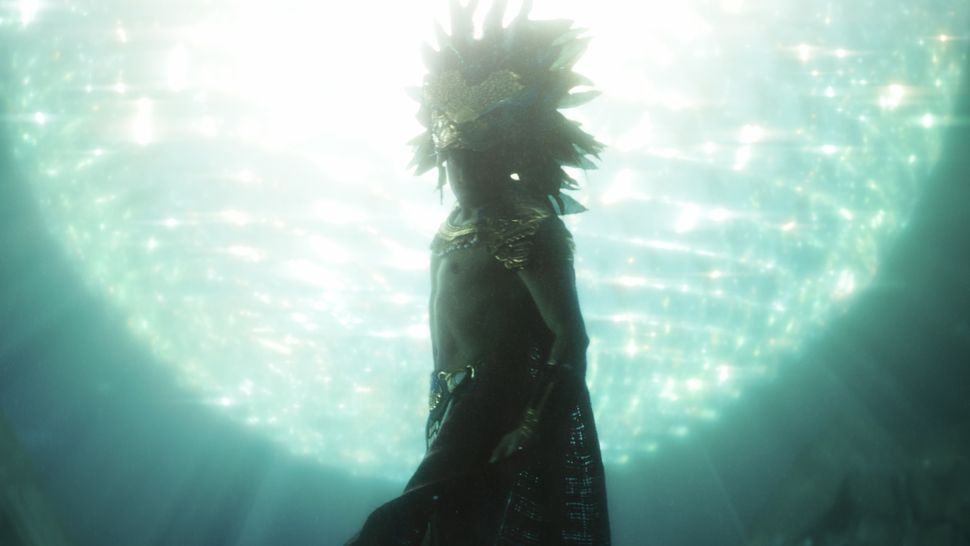 How will Wakanda Forever handle Boseman's absence from a narrative perspective? Insiders suggest T'Challa succumbs to illness, although Marvel is yet to officially confirm this. So far, the only official word about T'Challa's death is referenced directly in a scene where the United Nations gather, with Queen Ramonda telling them: "The king is dead. The Black Panther is gone. Wakanda has lost its protector" (per The Direct).
As difficult as it'll be to watch Black Panther 2 without Boseman, there will be a passing of the torch where the Black Panther is concerned. So, who will don the iconic vibranium-laced catsuit?
Based on the film's second trailer, we already know Shuri will definitely wear it. In November 2021, speculation also emerged that M'Baku would take it up. Others hint that multiple characters will wear the suit. Basically, just wait for the film to arrive to find out for sure.
It looks like the movie will tackle real-world events in the form of Spain's colonization of Central America as well. According to MCU leaker CineStealth, a flashback sequence, which shows Namor's Aztec ancestors fighting the Spanish conquistadors, will be part of the plot. Chatting to Life and Style magazine, Huerta said Namor is "anti-capitalist and anti-colonialist", which speaks to such scenes playing out on the big screen. Marvel is becoming less shy about shining a light on uncomfortable subjects so, as long as it serves a purpose for the film's story, it'll be worthy of inclusion.
Lastly, Black Panther: Wakanda Forever only has one post-credits scene, which is technically a mid-credits scene. So, once the second batch of credits have rolled, don't expect another one to be shown.
Where does Black Panther's MCU future lie?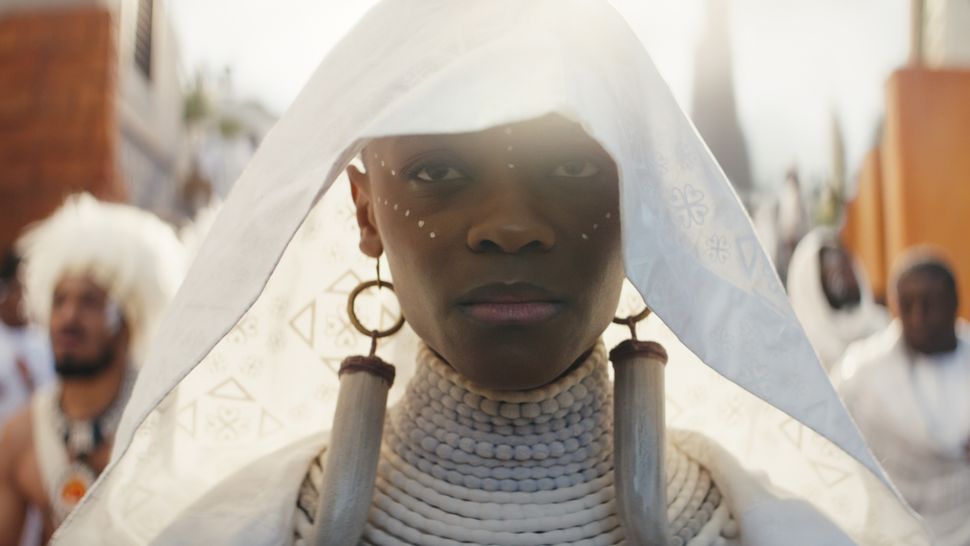 How will Black Panther: Wakanda Forever set up other elements of the MCU? The first thing you'll want to do is read our Black Panther: Wakanda Forever ending and post-credits scene explained article. That covers a lot of stuff that we cover below.
If you're after more possibilities, though, we've got you covered. For one, it'll lead into Ironheart's own TV show (read our best Disney Plus shows list, which includes other MCU TV series entries). Ryan Coogler is reportedly on board in some capacity, according to another Ironheart actor in Anthony Ramos (In The Heights). Black Panther 2 producer Nate Moore has told CinemaBlend that Ironheart is a "direct sequel" to Wakanda Forever.
Coogler is also developing another Wakanda TV spin-off for Disney's streaming platform, believed to be a Midnight Angels TV show, while Charles Murphy has claimed Black Panther: Wakanda Forever will also lead into a Namor-led franchise. Speaking exclusively to TechRadar, though, Alex Livinalli (Attuma) and Mabel Cadena (Namora) know nothing about those rumors.
We'd also be amazed if a third Black Panther film isn't announced for Marvel Phase 5 or Phase 6. Okay, the former is unlikely as its slate is largely set in stone, but we could see Black Panther 3 form part of Marvel's Phase 6 plans.
Per Collider, Moore says Marvel has some "ideas" for a third Black Panther film. Speaking as part of a Variety cover story, though, Coogler revealed he hadn't committed to directing a third Black Panther movie. Kevin Feige expressed his wish for Coogler to do so, saying it "wouldn't be the preference" for someone to take over the franchise.
Regardless of what happens, Black Panther: Wakanda Forever is a film worthy of Chadwick Boseman. Don't be surprised if it ends up earning Marvel a bunch of recommendations on the 2023 awards circuit, including a second Best Picture Oscar nomination.
For more Marvel-based content, read our guide on Ant-Man and the Wasp: Quantumania, the next MCU movie, which launches Phase 5 in February 2023. Alternatively, find out where we've ranked Wakanda Forever in our best Marvel movies list.
Sign up for Black Friday email alerts!
Get the hottest deals available in your inbox plus news, reviews, opinion, analysis and more from the TechRadar team.
Richard is a freelance journalist specialising in movies and TV, primarily of the sci-fi and fantasy variety. An early encounter with a certain galaxy far, far away started a lifelong love affair with outer space, and these days Richard's happiest geeking out about Star Wars, Star Trek, Marvel and other long-running pop culture franchises. In a previous life he was editor of legendary sci-fi magazine SFX, where he got to interview many of the biggest names in the business – though he'll always have a soft spot for Jeff Goldblum who (somewhat bizarrely) thought Richard's name was Winter.