Paramount Plus Coupon Codes for November 2023
Our 11 Paramount Plus coupon codes can be added to your subscription to help you save on monthly streaming fees.
---
FAQs
Does Paramount Plus have a Black Friday Sale?
During last years Black Friday Paramount Plus discounted their Essentials Plan by 50%. We'll keep this page updated with the latest Paramount Plus Black Friday deals as they become available, so be sure to check in regularly.
How do I contact Paramount Plus?
You can contact the Paramount Plus support team by ringing 1-888-274-5343. Additionally, you can visit their website and visit the contact page for more contact information. You can also reach out to their social media accounts for support.
How much is a Paramount Plus membership?
You can select from two different Paramount Plus plans, the Essential plan, which includes commercials, or the Premium plan, with no commercials (except for live TV and a few shows), more sports, and streaming of your local CBS station. The Paramount Plus price for the Essential plan is $4.99 a month or $49.99 per year, and the Premium plan is $9.99 a month or $99.99 annually. No matter what plan you choose, Paramount Plus offers a seven-day free trial for new subscribers, and you can cancel or change your plan at any time.
Is there a Paramount Plus free trial?
If you're unsure about Paramount Plus and want to check out its content before signing up for a subscription, you can enjoy a seven-day free trial before paying for a subscription. We've also seen Paramount Plus coupon codes for 30-day free trials, allowing you a whole month of free viewing.
Can I get a Paramount Plus student discount?
Yes, Paramount Plus offers students a 25% discount on an Essential monthly subscription. The Paramount Plus Essential plan costs $4.99 a month, but the price is brought down to $3.75 with a student discount. You can sign up for a student discount by filling in your name, email address, birthday, and University.
Can I share my Paramount Plus account?
Yes, Paramount Plus allows you to stream on a maximum of three devices at any time. That means you can have three different family members streaming and watching Paramount Plus at the same time. You can also create multiple profiles on one Paramount Plus account to personalize your viewing experience.
---
Hints and tips
Sign up for annual memberships: You can save on a Paramount Plus membership by choosing annual billing over month-to-month, which saves you 16%. You'll save $10 on the Essential plan and $20 on the ad-free Premium plan.
Take advantage of holiday sales: If you want to get Paramount Plus for the cheapest price possible, taking advantage of holiday sales like Black Friday is your best bet. The streaming service typically offers the biggest discounts around big sales, like a 50% discount on a full year of Paramount Plus or a month-long free trial.
Seven-day free trial: Make the most of the default seven-day free trial (or find a 30-day free trial coupon if one is available) to test out the platform before you pay for your subscription. If it's not for you, cancel before your trial period is up and you won't pay a thing, letting you get a sense of the platform without costing a thing.
---
How to use Paramount Plus coupon codes
1) First, you'll need to select one of our offers. Click 'Get Offer' to be taken to the Paramount Plus website.
2) From here, you'll need to select the kind of Paramount Plus account you want to sign up for - either Essential (ads) or Premium (ad-free).
3) Then you'll be asked to create an account with your name, email address, and password. Once an account has been created, you'll be redirected to a payment page.
4) Enter your code into the box marked 'Have a promo code?' and click apply.
5) Enjoy your favorite TV for less each month.
---
How we source coupon codes
Whether it's through our affiliate networks, the depths of the world wide web, or our connections with big name brands, here at TechRadar we use every tool at our disposal to source the latest codes. Our coupons team updates each of our pages multiple times a week with the most recent deals, including exclusive coupons negotiated by our Commercial team. We also include the latest sales info directly from retailers to offer the most up-to-date discounts around.
How we test coupon codes
Each coupon you find on TechRadar has been tested before being uploaded by our dedicated Deals & Offers teams. You'll see a range of offers, from free shipping to student discounts, with savings available on all kinds of products & services. To make sure every coupon is ready to use, we don't list any user-specific or one-time codes.
We also include all relevant information about coupons, such as expiry dates and any terms & conditions, near the 'Get Code' button. You can see the details for an individual offer by clicking on the 'Terms & Conditions' text below the code and expanding the code area.
What to do if a coupon code doesn't work
Although we do our best to ensure all listed codes are tried & tested, sometimes coupons expire or terms & conditions are changed before we can update pages. Our team works hard to make sure our coupons are active and work as intended, and should you encounter an issue when using one, we'll work just as hard to help.
The best place to start is by checking the requirements. Click "View terms and conditions" to expand the code section and see any guidance on your chosen coupon. For example, you may need to meet a minimum spend, add other items to your basket to qualify for a multibuy offer, or confirm that your chosen code applies to the items in your basket (i.e. 10% off laptops).
If you're still having issues using your code, you can email our customer service team on coupons.techradar@futurenet.com. Include as many details as possible - such as which code you used and which coupon page it's listed on so our team can address your issue as fast as possible.
How we make money
When it comes to coupons, TechRadar earns money via a commission-based model. For every brand we have a coupon page for, we've negotiated a deal that means we earn a percentage of total basket value in commission back from every order.
Using this model means we can offer our coupons to our customers free of charge. You won't pay any fees to add your chosen coupon to your basket - you'll simply pay the final order total once your discount has been applied.
If you want to find out more about TechRadar's coupons pages, you can visit our dedicated page on How We Source Coupon Codes and How to Use Them for more information.
Mackenzie Frazier is the deals editor in the US for TechRadar at Future plc. She's been sharing deal advice for Future for the past three years and loves to find products that the consumer wants at the best possible price. She's had eight years of experience working in the e-commerce space and loves being a mom to her baby boy.
Rate Paramount Plus Coupons
21 ratings with the average rating of 5 out of 5 stars.
Paramount Plus is a relatively new American streaming service that was launched in 2018 and is available in Latin America, Canada, Australia, Europe, and the UK. You'll find content from CBS, Nickelodeon, and Comedy Central, to name a few, plus original movies and shows, including popular titles like 1883, Tulsa King, and Mayor of Kingstown. The streaming network also allows you to watch live content from your local CBS network to catch NFL games, The Masters, and SEC football in real time. Paramount Plus offers a seven-day free trial, and plans start at $4.99 a month and can be canceled or changed at any time. Paramount Plus coupon codes are available throughout the year, including free month-long trials and discounts on annual subscriptions.
Other Paramount Plus Shoppers Also Like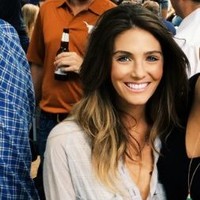 Mackenzie Frazier
Mackenzie Frazier is the deals editor in the US for TechRadar at Future plc. She's been sharing deal advice for Future for the past three years and loves to find products that the consumer wants at the best possible price. She's had eight years of experience working in the e-commerce space and loves being a mom to her baby boy.