Home to The Handmaid's Tale, The Bear, Abbott Elementary, and Bob's Burgers, Hulu is packed full of both easy-breezy-watching and gripping titles, with many award-winning TV shows and movies in its on-demand library. Whatever you're after, you can sign up and make the most of a 30-day Hulu free trial - available on most of its plans.
If you want to know how to get a free trial of up to 30 days with one of the best TV streaming services, keep reading. We'll also talk you through the cheapest way to watch Hulu after the free trial period ends, so you can pick the right plan for you thereafter.
---
How long is the Hulu free trial?
With both the Hulu and Hulu Without Ads plans you can enjoy a whole 30-days without paying a thing. There was a time once when you could also enjoy a 7-day free trial of its Hulu with Live TV plan, but is no longer an option.
It's worth noting, however, you can get the Disney Plus bundle thrown in at no extra cost for just $1 more at $69.99 a month (otherwise it costs $68.99 to go without). As well as Disney Plus, this includes ESPN Plus.
If you don't want live TV but do want Hulu bundled in with the other two streaming services, one of the best streaming deals around will bundle Hulu with Disney Plus (and ESPN Plus if you feel so inclined) from just $12.99 a month. Of course, you will miss out on the Hulu free trial when opting for this plan.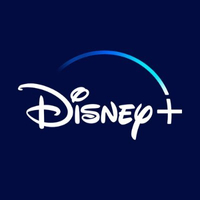 The best Disney Plus deal in the US is the Disney Bundle, which gives you up to three streaming services at a discount rate. That's Disney Plus, ESPN+ and Hulu all for $12.99 per month (or $19.99 a month without ads). You can also sign up for just Disney Plus and Hulu for $9.99 a month with its ad-supported plans.
How to sign up for a Hulu free trial
Signing up for the free trial is really straight forward. Simply follow the bullet points below:
Click 'Try up to one month free'
Choose between the three plans
Enter your billing information
Enjoy up to 30 days of Hulu for free
You will need a valid credit card to set up and start your Hulu free trial. Not to worry, though - you won't be charged until after the trial period ends. If you don't want to continue with the service and get charged, simply cancel your subscription before your trial expires.
Students signing up to just Hulu at the discounted rate of $1.99 a month won't be eligible for a free trial period. However, this is hardly a loss when you're getting 65% off a subscription plan.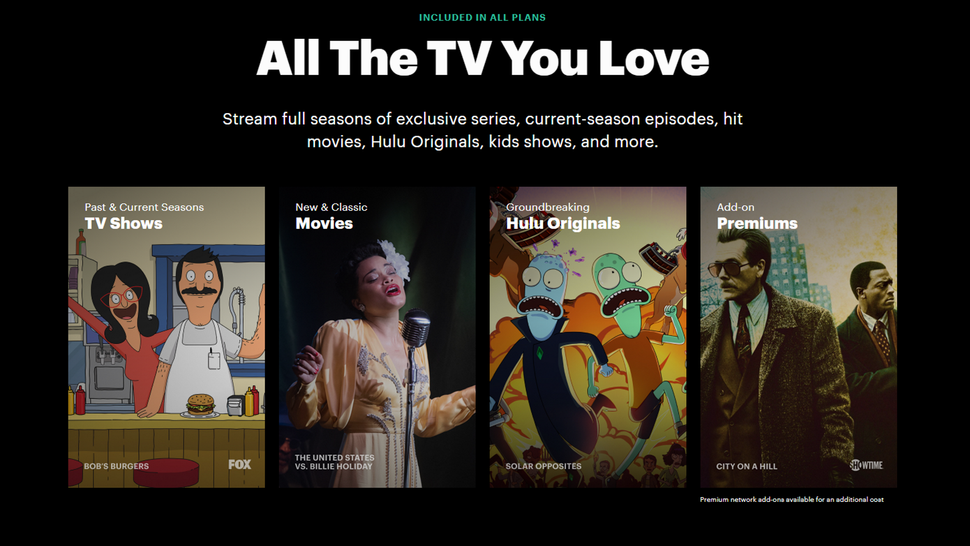 What is the cheapest way to get Hulu after the free trial?
There are three Hulu plan and price options when it comes to Hulu subscriptions. You can get Hulu's most popular plan for $7.99 a month following its latest price hike on October 10.
However, if you're after great value for money, the aforementioned Hulu, Disney Plus, and ESPN Plus package gets you access to three streaming platforms, all with extensive libraries, for a really great price of $12.99 a month.
What can I watch with my Hulu free trial?
Promising 'All the TV you love' (and you can see what we think about that in our Hulu review) it has an extensive library filled with incredible TV shows and movies, including exclusive titles, Hulu Originals, and shows for the kids. Amongst award winning, gripping titles like The Handmaid's Tale and The Dropout, you can also find ridiculously entertaining movies like Palm Springs. Fancy a cartoon tailored for adults? Watch Solar Opposites and its two seasons available now.
Blitz through boxset after boxset with much-loved shows like The Mindy Project, Drake and Josh, and America's Next Top Model. Into horror? 'Hulu horror movies' certainly has a nice ring to it. Hulu is home to FX, with over 40 horror movie titles like American Horror Story, Sons of Anarchy, and Fargo.
For documentary lovers, watch environmentalist Greta Thunberg in I Am Greta, or find out more about the origins of The Handmaid's Tale with Margaret Atwood: A Word After a Word After a Word is Power. You can even watch 2020's Academy Award winner for Best Picture, Parasite, right here.
With plenty to get your teeth into, sign up to the 30-day free trial on Hulu now and benefit from a huge range of gritty entertainment.