Are you on the hunt for the best new Hulu movies? Let TechRadar's entertainment experts point you in the right direction.
We regularly refresh this guide with the newest titles to hit the streaming platform. That way, you won't miss out on the top new Hulu films as soon as they arrive. In our list, we've compiled a selection of must-watch classics, tense thrillers, dark comedies, and everything in-between. Hulu's catalog of movies span all genres, meaning there's something for everyone here, no matter what mood you're in.
If you need a more comprehensive look at what's available on Hulu, check out our best Hulu movies guide. In the meantime, if you're only after all of the new Hulu movies to arrive recently on one of the best streaming services in 2023, read on.
New Hulu movies: the 13 best films to land on the streamer recently
Boston Strangler
Hulu release date: March 17
This historical crime drama trains its focus on the infamous true story of the Boston Strangler, a 1960s-era serial killer who murdered 13 women. The individual in question was finally apprehended after a lengthy investigation by two female reporters – Loretta McLaughlin (Keira Knightley) and jean Cole (Carrie Coon) finally convinced the authorities to take the case seriously and deliver justice for the affected families.
With its examination of rampant sexism and police inadequacy, Boston Strangler will make some viewers uncomfortable and others angry. It isn't as gripping a film as you might hope but, with powerhouse performances from Knightley and Coon, it'll give those of a crime drama disposition something new to be absorbed by. It's largely historically accurate, too – a rarity for movies of this ilk.
Triangle of Sadness
Hulu release date: March 3
Triangle of Sadness, a critically-acclaimed 2022 movie written by Swedish filmmaker Ruben Östlund, is a satirical dark comedy that'll appeal to fans who are missing The White Lotus.
It initially follows a couple – a model called Carl (Harris Dickinson), and a model-cum-social media influencer called Yaya (Charlbi Dean), who are invited on a luxury cruise in exchange for social media promotion. They meet a fascinating cast of characters, including fellow guests and members of the crew. However, things take an unexpected sharp turn and the power dynamics subsequently shift in pretty dramatic ways.
Triangle of Sadness, like The White Lotus, takes an introspective look at the cost of being rich and famous in today's world. It's satirically unhinged in the best way possible, and regularly blends cringe-inducing moments with an unashamedly satirical take on wealth inequality. It can be a bit too thematically intricate for its own good on occasion, but Östlund and the film's cast largely make this a worthy inclusion in our new Hulu movies list.
LA Confidential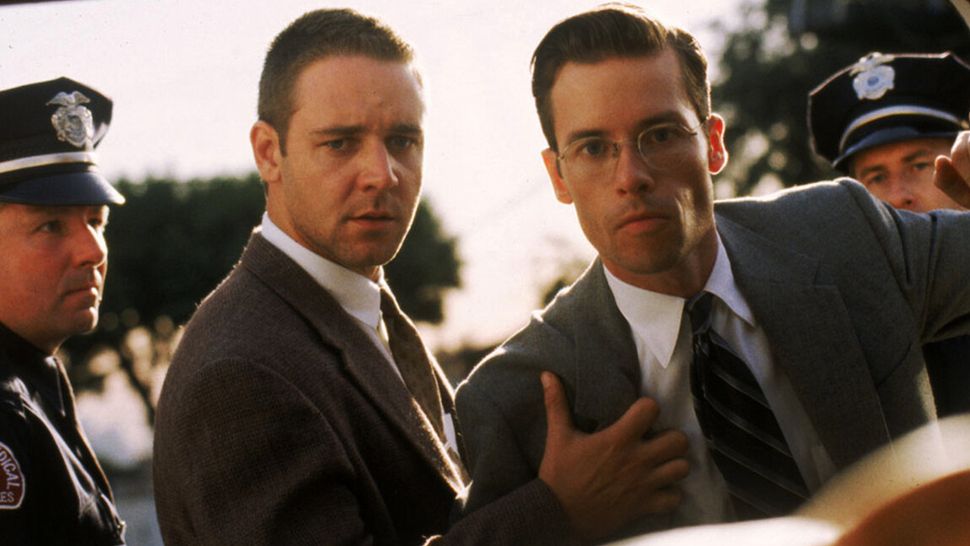 Hulu release date: March 1
LA Confidential is a neo-noir crime drama that put established actors Russell Crowe and Guy Pearce on the map when they were relatively new to Hollywood. It's set in LA in the 50s and follows three detectives as they try to solve a series of murders that involve corruption high up in the LAPD. As they get deeper into the case, they get tied up in a messy web of deceit and violence.
LA Confidential is a fantastically gritty crime movie with a stellar cast really shines. It might be over 20 years old at this point, but there are still few crime dramas, especially in the film industry, that can hold a candle to it.
Another Earth
Hulu release date: March 1
This powerful and poignant sci-fi movie follows a woman called Rhoda (The OA's Britt Marling), who accidentally causes a fatal car accident. After serving her sentence, she becomes fascinated with a newly-discovered planet that's identical to Earth. As the two worlds get closer, Rhoda is enticed by the chance for a new beginning.
Another Earth is a meditative movie, not least for the fact it explores grief and forgiveness in ways other movies simply don't. Throw in its sci-fi leanings, including its exploration of the possibility of alternate realities, and Another Earth is a new Hulu movie you won't want to sleep on.
Groundhog Day
Hulu release date: March 1
Groundhog Day is a classic comedy about Phil Connors (played by Bill Murray), a self-centered weatherman who finds himself reliving the same day over and over again. As Phil becomes more and more frustrated and despairing, he is forced to re-evaluate his life and his priorities.
Groundhog Day is simultaneously heart-breaking and laugh-out-loud funny, and explores themes of self-improvement and empathy. It's absolutely worth your time, even if you're not a big Bill Murray fan (although, who isn't?) and takes pride of place on our new Hulu movies list.
The Departed
Hulu release date: March 1
Who hasn't seen The Departed? What do you mean, you haven't? Rectify this immediately, dear reader.
To break it down for you: The Departed is a hard-hitting crime thriller about two men (played with verve and panache by acclaimed actors Leonardo DiCaprio and Matt Damon) who work undercover in Boston's criminal underworld. What follows is an incredibly tense game of cat and mouse as each of them try and figure out the other's identity.
To say much more gives its biggest twists and turns away. Put simply, The Departed is a breathtakingly fantastic film and more than deserved the awards it landed upon release.
The Shape of Water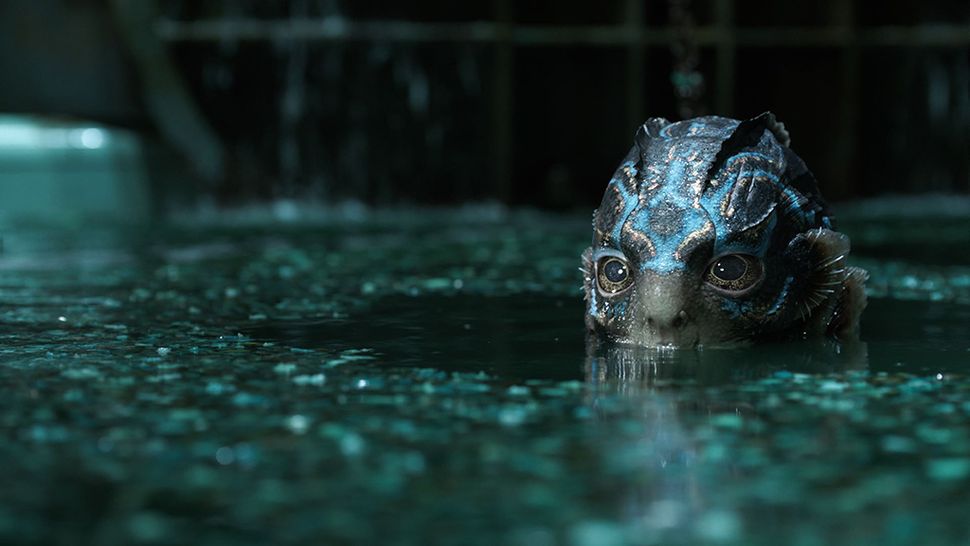 Hulu release date: March 1
The Shape of Water is an award-winning fantasy drama from the brilliant mind of filmmaker Guillermo del Toro. It's about a woman called Elisa Esposito (Sally Hawkins), a mute janitor who works at a government lab during the Cold War. She gets close to a humanoid amphibian creature (Doug Jones) that's being held captive and, without spoiling anything, agrees to help break him out of his watery prison.
Like The Departed, saying much more ruins the story The Shape of Water wants to tell, plus the very human themes it examines. There's a reason it won countless awards upon initial release, though, so it's absolutely worth your time. Just don't watch that hyper sexualized scene with your parents...
If Beale Street Could Talk
Hulu release date: February 1
If Beale Street Could Talk, adapted from the novel of the same name, is written and directed by Barry Jenkins (Moonlight). Set in Harlem in the early 1970s, the plot follows young couple and lifelong friends Tish (KiKi Layne) and Fonny (Stephan James), who are excited to start their lives together. It all comes crashing down as a racist cop arrests Fonny for a crime he didn't commit – just as Tish finds out she's pregnant. Cue Tish and her family fighting to prove Fonny's innocence so they can be reunited in time for their first-born's arrival.
A story of love, injustice, and fighting against the odds, If Beale Street Could Talk is a harrowing yet uplifting film that will leave you weeping for multiple reasons.
Scarface
Hulu release date: February 1
Scarface is the story of greed, corruption, and power in the underbelly of Miami's drug trade. Legendary actor Al Pacino plays Cuban refugee Tony Montana, who becomes the biggest drug lord in the state by ruthlessly murdering anyone that gets in his way. Soon, though, the police and his own paranoia get the better of him, and Montana ends up fanning the flames of his own demise.
This iconic film is raw and brutally violent, so be warned. However, that's also what makes it brilliant, with Pacino's performance gloriously over-the-top and Oliver Stone's script tremendously strong. A must-watch and deserved inclusion in our new Hulu movies guide.
Thank You For Smoking
Hulu release date: February 1
A 2005 satirical black comedy, Thank You For Smoking follows Nick Naylor (Aaron Eckhart), a chief spokesperson, lobbyist, and Vice President of the Academy for Tobacco Studies. Nick is gifted in the art of spinning lies, someone who's able to form convincing arguments regarding the most unlikely of topics. It's as if it's the perfect skill to have in his line of work...
On one particular business trip, Nick, who is divorced, has the chance to bond with his son. During said trip, though, he runs into trouble whilst trying to do his job, all the while trying to remain a positive role model for his kid. It's a witty and insightful comedy that shines a light on the machinations of the tobacco industry and the moral dilemmas its employees face.
Water For Elephants
Hulu release date: February 1
Based on the novel of the same name, Water for Elephants is a romantic drama set in the 1930s. Reese Witherspoon plays circus performer Marlena, and Robert Pattinson is Jacob, a veterinary student. When Jacob comes to work at the circus as a vet after his parents die in a car accident, he is initially taken under the wing of the seemingly-charming-but-clearly-terrifying ringmaster, August (Christopher Waltz).
Jacob and Marlena's special compassion for a particular elephant leads to love. But, as Marlena is August's wife, the ringmaster's true colours begin to show, and we see why everyone is so afraid of him.
Reviews are firmly of the love-it-or-hate-it variety, with many critics bemoaning the melodrama and over-sincerity. Those that love it, though, are entranced by the sentimentality and the beauty of the performances – as are we.
The Green Mile
Hulu release date: February 1
The Green Mile is one of the best films ever made, so its inclusion in our new Hulu movies list was a no-brainer.
Based on the Stephen King's iconic novel, it tells the tale of agroup of inmates and guards on death row during the Great Depression. Guard Paul Edgecomb (Tom Hanks) starts noticing supernatural events related to one of the prisoners (Michael Clarke Duncan), and begins to wonder if he really could have committed the crime he's accused of.
The Green Mile won a string of awards for a very good reason. It's a highly emotional movie, deals with some of life's biggest dilemmas, is superbly casting, and is excellently written. Well worth investing in the three-and-a-bit hours it'll take to watch the film in its entirety.
The Breakfast Club
Hulu release date: January 1
This iconic coming-of-age drama/comedy centres on five high school students in detention on a Saturday morning. An '80s cult classic, the whole film is set in one room and explores the archetypal teenage stereotypes – the rebel, the outcast, the princess, the jock, and the brainy one.
Of course, the teens don't play nice, with insults flying in that brutal way only teenagers think up. Eventually, though, each character gets to tell their story, which makes them all see each other a little differently.
The Breakfast Club is one of those cult classic films that should be on everyone's watchlist, and it's arrival on Hulu makes that easier for subscribers.