Moon Knight on Disney Plus: release date, trailer and more
News
Contributions from
published
Moon Knight lands on Disney Plus on March 30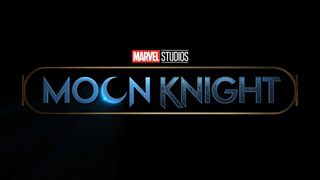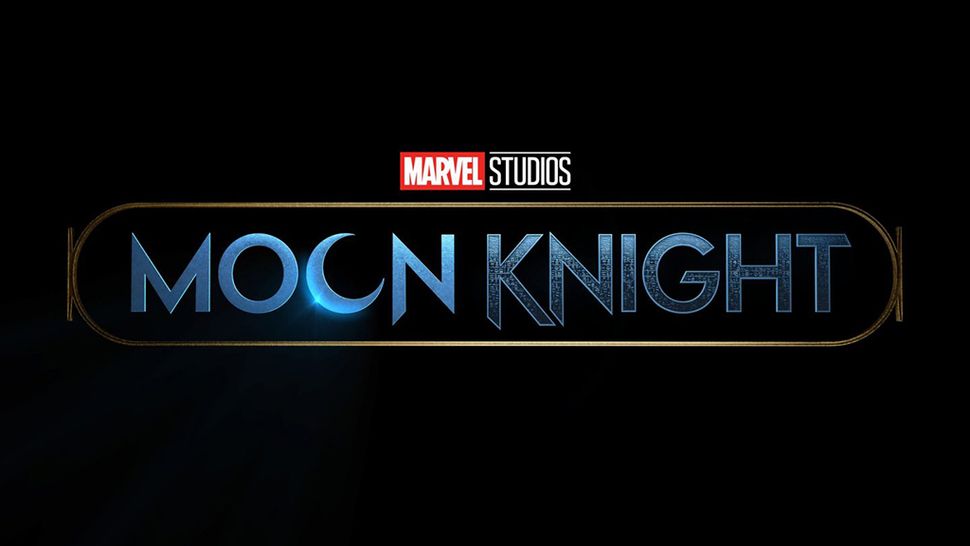 (Image credit: Disney)
Moon Knight: key information
- Launches on Disney Plus on March 30
- New episodes arrive each week until May 4
- Stars Oscar Isaac, Ethan Hawke, and Maya Calamawy
- George Clooney didn't direct an episode
- Moon Knight could pop up all over the MCU in the future
- Marc Spector's parents set to appear
- No Sun King appearance, but Bushman could feature
Finally, Moon Knight is set to officially launch on Disney Plus. It's been a long three-month wait – well, but Marvel standards anyway – since the last Marvel Cinematic Universe (MCU) project was released. Now, though, it's time to re-enter the fictional world of superheroes and meet the MCU's newest hero.
Moon Knight will premiere on Disney Plus on Wednesday, March 30. If you want to know the exact time that it'll arrive in your world region, you'll want to read our release time guide. And, for a rundown of its first four (!) episodes, you'll want to check out our spoiler-free review.
That's not all you'll be able to catch up on in this Moon Knight hub. Below, we've compiled a lengthy list of everything you need to know about the upcoming Marvel Phase 4 project, including its all-star cast, trailers, plot details, the character's MCU future (could he appear in a Marvel movie?), and more. We've also got a few exclusives with the show's executive producer, too, so be sure to read those articles (further down this page) to get the lowdown on two significant parts of its development.
Potential spoilers follow for Moon Knight and future Marvel Studios projects. Turn back now if you don't want anything ruined before its first episodes arrives.
Moon Knight release date
Moon Knight release date: March 30, 2022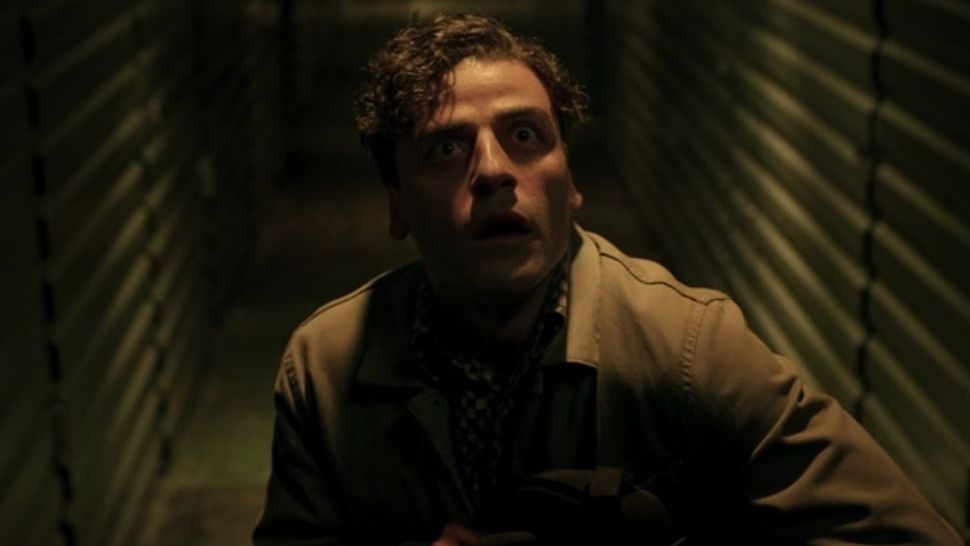 Moon Knight launches on Disney Plus on Wednesday, March 30, meaning it follows Loki, What If...? and Hawkeye in being released midweek. Episodes will release weekly, too, with the series finale landing on May 4 – just two days before Doctor Strange 2 releases in theaters worldwide.
Each episode is expected to last between 40 to 50 minutes, the now-standard runtime for MCU TV shows. Meanwhile, Moon Knight has received a TV-14 rating (thanks to Reddit for the tip off) in the US, while the series has landed a 16+ rating in the UK. Given that the series contains a greater degree of violence, strong language, and horror-infused moments compared to previous MCU TV offerings, that's unsurprising.
Mohamed Diab (Cairo 678) has directed four episodes, while directing partners Justin Benson and Aaron Moorhead (The Twilight Zone, Synchronic) have handled the other two. Speaking of Benson and Moorhead, the duo have reportedly been tapped to helm Loki's second season (per Deadline). So we'll how their two entries give us a flavor for what may come in the trickster god's next Disney Plus outing.
One well-known actor-turned-director who isn't involved in Moon Knight is George Clooney. Reports had suggested that Clooney had helmed an episode of the TV series but, speaking exclusively to TechRadar, executive producer Grant Curtis played down those rumors.
"I don't know where that rumour started," Curtis said. "But I can tell you this: the directors of our show are Mohammed Diab, and Aaron Moorhead and Justin Benson."
Moon Knight trailer
Moon Knight trailer: here's the official teaser
Moon Knight's first trailer was released in January and, to be frank, it's a wild and surreal ride. You can read more about the footage on display in our trailer breakdown.
A new TV spot debuted during the 2022 Super Bowl halftime show, too, which revealed some new snippets of footage from the show. Intriguing new elements include a look at Arthur Harrow's abilities, Moon Knight taking on a bunch of gun-toting soldiers, and one of Steven Grant's many alter-egos.
Check that out below:
And, finally, a new 90-second long featurette was released by Marvel on March 10. The video provides a brief behind-the-scenes look at the series, but there's a bunch of new footage to check out, too.
We see Grant supernaturally suiting up as Moon Knight, learn that he'll travel to Egypt with May Calawamy's character (more on her shortly), get our first live-action shots at Mr. Knight – another of Grant's aliases – and see Grant and Harrow conducting rituals separate of each other. Suffice to say, it looks superbly and suitably surreal.
Moon Knight confirmed cast
Moon Knight cast: who is playing who?
Here's the confirmed cast, plus those actors who have confirmed their involvement (without Marvel's official say-so) in the series:
Oscar Isaac as Moon Knight/Marc Spector/Steven Grant
Ethan Hawke as Arthur Harrow
F. Murray Abraham as Khonshu
May Calamawy as Layla El-Faouly
Gaspard Ulliel as Anton Mogart/Midnight Man
Lucy Thackeray as Donna
Antonia Salib as Egyptian goddess Tarawet
Rey Lucas as Elias Spector
Fernanda Andrade as Wendy Spector
As if we needed proof that the MCU's Disney Plus shows are as big a deal as the movies, Marvel has lined up a genuine silver screen star as Moon Knight's lead: Oscar Isaac, star of the latest Star Wars trilogy and Denis Villeneuve's Dune. Isaac will play Moon Knight, as well as Steven Grant, Marc Spector, and Mr. Knight.
Meanwhile, Ethan Hawke is playing a character called Arthur Harrow. In the comics, Harrow is a bit-part villain who only appears in one issue – April 1985's Moon Knight #2 – as a scientist who conducts experiments on human subjects to learn how to permanently eliminate people's pain.
Here, though, Harrow has been reworked as something of a cult leader, with Hawke telling The Seth Meyers show (via The Hollywood Reporter): "I've based my character on David Koresh", i.e. the leader of the Branch Davidian cult responsible for the Waco siege in 1993. It seems that Harrow wants to help people unlock their true potential, though we suspect there are nefarious means behinds his motives.
Reddit users had proposed the theory that Hawke will portray an amalgamation of Harrow and a pyrokinetic supervillain called the Sun King, who has bipolar disorder. However, we can confirm this isn't the case, based on the four episodes we've seen. And, according to prominent leaker KC Walsh, the idea to use Sun King as the series' villain was scrapped early on in production.
Meanwhile, award-winning actor F. Murray Abraham (Homeland, Amadeus) will voice Khonshu, the Egyptian moon god who grants Isaac's Spector superpowers. Speaking to USA Today, head writer Jeremy Slater describes Khonshu as "imperious and sort of snotty and vengeful", who's an "incredibly powerful and immortal God (with) his own insecurities and throws temper tantrums sometimes."
The many phases of Marvel Studios' #MoonKnight, an Original series streaming March 30, only on @DisneyPlus. (2/2) pic.twitter.com/qy3vZrIyRfMarch 10, 2022
The character portrayed by Calamaway (Ramy) has finally been revealed, too. She's playing Layla El-Faouly, a mysterious individual from Marc's past (per SyFy Wire). There's no Marvel comics character equivalent to Layla, so she's a wholly original person for the show. It's that, or Marvel has taken elements of a pre-existing character and used them to create Layla. Meanwhile, Lucy Thackeray (Hatton Garden) will portray Donna, Steven's museum gift shop co-worker.
ScreenRant previously reported that Gaspard Ulliel (Hannibal Rising) had joined the Moon Knight cast as villain Anton Mogart, aka Midnight Man, but this is currently unconfirmed. Ulliel's projects page, on talent agency website Hamilton Hodell, had teased his involvement, but his portfolio has been altered since ScreenRant's initial report. If Ulliel is part of the cast, it'll be his final acting role, too, after the 37-year-old died in a skiing accident in January 2022.
Speaking to Variety, actress Antonia Salib confirmed that she'll be playing the Egyptian goddess Tawaret. This is the first time that fans will have heard that more Egyptian gods will appear in the show. We know whether there are (or aren't) more on the way, too, but we won't spoil any more of those reveals here.
Additionally, Rey Lucas (Manifest, The Black List) also told Variety that he'll be playing Marc's dad, aka Elias Spector. Meanwhile, Fernanda Andrade (NCIS: Los Angeles, Narcos: Mexico) has confirmed she'll play Marc's mom, aka Wendy Spector, on her Instagram page. Again, TechRadar has an idea about why the duo show up, but you'll have to wait for the show to launch before you can see where they appear.
Finally, The Cosmic Circus has reported that iconic Moon Knight villain Raoul Bushman may appear in the TV adaptation. The news outlet suggests that Clay Cureton will portray another antagonist, but we can't verify if he'll actually appear. If he does, we'd be surprised if it's anything more than in a flashback scene.
Moon Knight story
Moon Knight story: what's it about?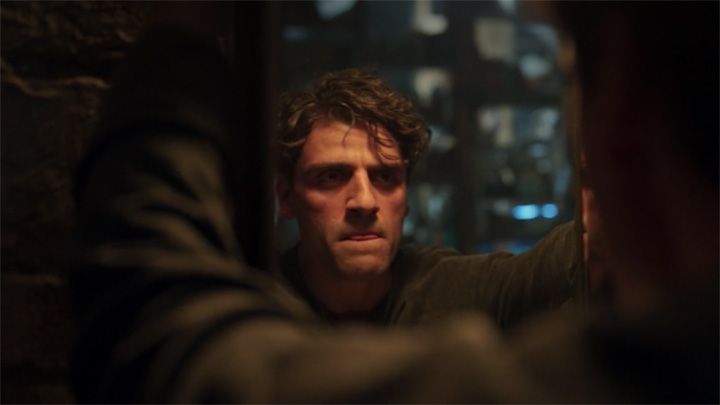 Here's the official synopsis from Marvel.com: "The series follows Steven Grant (Isaac), a mild-mannered gift-shop employee, who becomes plagued with blackouts and memories of another life. Steven discovers he has dissociative identity disorder (DID) and shares a body with mercenary Marc Spector. As Steven/Marc's enemies converge upon them, they must navigate their complex identities while thrust into a deadly mystery among the powerful gods of Egypt."
Neither of those provide much in the way of proper story context. Interestingly, however, a report from Disney Latino has provided some additional information about its plot. That article has been unpublished but, luckily, The Cosmic Circus grabbed some details before it was taken offline.
"Grant suffers from dissociative identity disorder, a psychological pathology he discovers after having flashes from another life," The Cosmic Circus reports. "From there, the mercenary Marc Spector, a parallel identity in him, begins to manifest... Khonshu negotiates with Marc to become the bearer of his powers on Earth. Spector, who in those circumstances was already a former military officer, former CIA agent, and still worked as a mercenary, is abandoned by his companions during a mission and the Egyptian deity appears there to save his life."
Steven's mental health struggles is something that head writer Jeremy Slater really wanted to get right as part of the show's character study, telling USA Today: "Whatever we're putting out there in the universe has to be ultimately good, and uplifting, and have a positive message about mental health."
🚨 Moon Knight Empire Magazine HD Images!(1/3) pic.twitter.com/2vxSocq9KxFebruary 17, 2022
Speaking exclusively to TechRadar, Curtis also revealed that Moon Knight's chief creative team consulted with psychiatrists to ensure that they portrayed the character's mental health issues as authentically as possible.
"Their door was open to our writers from day one," Curtis told us. "And vice versa. They were reading our scripts and consulted on whether we were genuine with our portrayal. We knew we were creating a fictional presentation of a supernatural globetrotting adventure, but it's one led by a person with DID, so we always had that lens to train the story and character exploration through. Our consultants' expertise was needed and valued throughout production."
Isaac added his thoughts on portraying the light and dark sides of mental health in a chat with Empire, saying: "What I love most about this thing is that it's an exploration of a mind that doesn't know itself. A human being that doesn't know his own brain. I found that really moving; what the mind is capable of as far as survival."
THE WAY THE MASK GOES ON #MoonKnight pic.twitter.com/BRf5OjO5wLMarch 10, 2022
In a separate Empire interview, Oscar Isaac also elaborated on the surreal British accent that he adopts for Steven. "It's cool [the accent] got people excited, and some were like, 'That sucks!' and others were like, 'That's great!' But there are reasons… That voice is about where Steven's from, where he's living now, and some of his believed heritage. It's not an idea of what Brits actually sound like."
Chatting to Jared Leto for an actor-on-actor Variety piece, Isaac also explained how the TV show format provided greater freedom to explore Grant's multiple personalities and motives. "There was a lot of room to try stuff because there wasn't the pressure that we got to make sure we make however many hundreds of millions of dollars on the opening weekend," he said. "So we could make it very point-of-view. We could make very weird decisions. At the moment, at least — and I don't imagine it's going to go backwards — it feels like that's where more of the risk is being taken because it can financially."
And, according to Marvel head honcho Kevin Feige, Moon Knight will be the most "brutal" MCU offering so far. "It's been fun to work with Disney Plus and see the boundaries shifting on what we're able to do," he told Empire Magazine. "There are moments [in the series] when Moon Knight is wailing on another character, and it is loud and brutal, and the knee-jerk reaction is, 'We're gonna pull back on this, right?' No. We're not pulling back. There's a tonal shift. This is a different thing. This is Moon Knight." Having seen the first four episodes, we can certainly attest to Mr. Feige's claim, too.
What else could we see as part of Moon Knight's plot? The trailer provided a fun little Easter egg that may hint at Sobek, god of the Nile River and patron god of the military, featuring in some capacity. We also see statues of Ra, Osiris and Anubis at one point, so any one of those could appear – especially the latter, what with the possibility that the creature Moon Knight fights in the trailer is a jackal.
Horror elements traditionally associated with Moon Knight could also bring his story into the supernatural orbit. Moon Knight's directing duo Justin Benson and Aaron Moorhead revealed some of the horror movie and TV show inspirations behind Moon Knight's aesthetic. "It's stuff that's kind of like what we already do," Moorhead explained to The Playlist. "[Netflix supernatural horror] Archive 81 definitely shares DNA with [our previous films] The Endless and Resolution. You'll see with same with Moon Knight."
Who is Marvel's Moon Knight?
Moon Knight on Disney Plus: who is the MCU's newest superhero?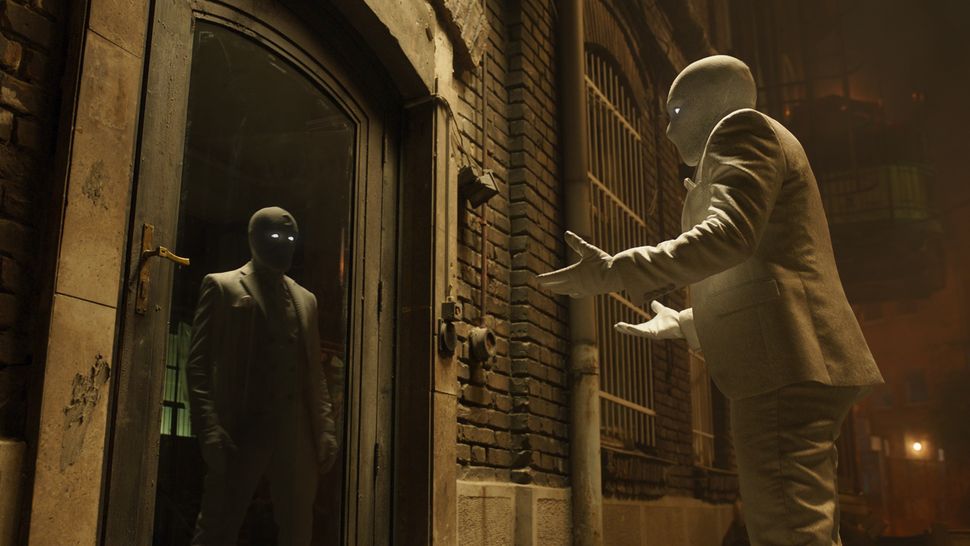 As great as Moon Knight sounds and looks, some Disney Plus subscribers and general MCU fans may not know who the character actually is. So, to help you out, we've dug into Marvel's comic archives to provide further context. We're nice like that, dear reader.
Created by writer Doug Moench and artist Don Perlin, Moon Knight made his comic book debut in Werewolf by Night #32 in August 1975. He originally appeared as an antagonist to the story's lycanthropic hero – hence all that werewolf-related moon and silver iconography – but eventually came to terms with the idea that the titular Jack Russell (yes, that's the werewolf's real name) was a victim rather than a villain.
Marvel didn't take long to realize they had a star on their hands and – after several further guest appearances in the late '70s that that emphasized Moon Knight's heroic side – gave him his own series. The first issue landed in November 1980 and has been ongoing ever since.
In the comics, Spector is a former US marine who becomes a conduit for Egyptian moon god Khonshu, giving him super-strength, speed and endurance that are influenced by the phases of the moon. He's also a Batman-like vigilante, with a fortune, arsenal of specialist gadgets to match, and army training that make him a formidable long-range and hand-to-hand combatant.
What makes Moon Knight a particularly intriguing addition to the MCU, though, is the fact he has DID. The condition means that Marc Spector has many alter-egos – most notably taxicab driver Jake Lockley and billionaire businessman Steven Grant – that help him to move through a variety of social environments. For Moon Knight's TV show, however, Grant has been reinvented as a lowly museum shop employee, while Lockley hasn't been confirmed to appear just yet.
Moon Knight in the MCU
Moon Knight's MCU future: will he star in a Marvel movie?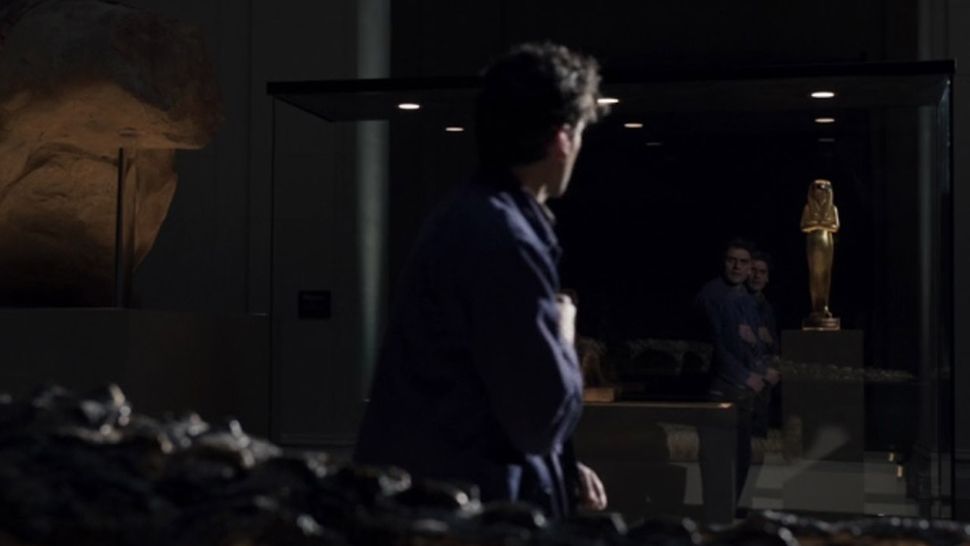 We certainly believe so. With a major A-list star in Isaac on board, it's only a matter of time (in our view) before Moon Knight makes the leap from his own Disney Plus show to an MCU movie. And, if you believe Slater (per Total Film), "That's the goal" for Spector/Grant/Mr.Knight/Moon Knight. In a separate Total Film interview, director Mohamed Diab has expressed his wish to see Moon Knight in the MCU "for the next 10 years", while Ethan Hawke thinks Moon Knight could spawn a mini MCU franchise all on his own.
Speaking exclusively to TechRadar, Curtis also stated his belief that Moon Knight could pop up all over the MCU. "We put Moon Knight – and Mark Spector and Steven Grant – in so many different aspects of the show," he said. "Whether it is the horror, the tension, the character study, or the comedy, I think he blends naturally with so many corners of the MCU."
So what could be the perfect film to introduce Moon Knight in a Marvel flick? An appearance in the upcoming Mahershala Ali-starring Blade reboot would be the best bet, in our view. Don't forget, we heard the Daywalker's voice talking to Dane Whitman in Eternals' end credits tease, so this could be the start of a recruitment drive for the Midnight Sons.
This Avengers-like group deals with supernatural threats, and has boasted characters like Wong, Iron Fist, Punisher, Ghost Rider and Doctor Strange on its roster in the comics. Could they join forces in the MCU? We'd like to see it happen, and it's also something Oscar Isaac would like to see. In an interview uploaded to the Moon Knight Twitter Updates fan account, he expressed interest in teaming up with Blade, Ghost Rider, and Daredevil in a Midnight Sons production.
Moon Knight has also been a part of the Avengers and Heroes for Hire line-ups in the comics, too. Given that the world needs a new Avengers team, and Shang-Chi and She-Hulk's MCU appearances possibly teasing a Heroes for Hire team-up, Moon Knight could be part of either in an ensemble superhero flick. Make it happen, Marvel.
Sign up to receive daily breaking news, reviews, opinion, analysis, deals and more from the world of tech.
Richard is a freelance journalist specialising in movies and TV, primarily of the sci-fi and fantasy variety. An early encounter with a certain galaxy far, far away started a lifelong love affair with outer space, and these days Richard's happiest geeking out about Star Wars, Star Trek, Marvel and other long-running pop culture franchises. In a previous life he was editor of legendary sci-fi magazine SFX, where he got to interview many of the biggest names in the business – though he'll always have a soft spot for Jeff Goldblum who (somewhat bizarrely) thought Richard's name was Winter.