She-Hulk: Attorney at Law: key information
- Releasing on Disney Plus on August 18
- Billed as a half-hour comedy legal drama series
- Comprises nine episodes
- Tatiana Maslany stars as Jennifer Walters/She-Hulk
- Mark Ruffalo's Bruce Banner/Hulk is part of the cast
- Charlie Cox's Daredevil will also feature
- Multiple comic characters and superheroes set to cameo
- Show may get a second season
- She-Hulk could appear in a future Avengers movie
She-Hulk: Attorney at Law is almost here. The next superhero to emerge in the Marvel Cinematic Universe (MCU) will make her live-action debut on Thursday, August 18. That's less than 24 hours from now so, if you're not already excited for Jennifer Walters' arrival, you soon will be.
While you wait for it to launch on Disney Plus, there's plenty of She-Hulk related content that you'll want to read up on. First, read our spoiler-free She-Hulk: Attorney at Law review. Once you're done, check out where the show falls on the MCU timeline and how it was inspired by Better Call Saul and some other surprising legal dramas.
We suspect that won't be enough to quench your thirst for information of the mean, green, Hulk-ing machine variety, either. Below, you'll find even more information about the latest Marvel Phase 4 project, including its sizable cast and potential plot points. Additionally, you can watch its two trailers and various TV spots until your heart's content, and find out if the Disney Plus series will be back for another outing. Oh, and if you want to know the exact time it'll launch in your world region, check out our She-Hulk episode 1 release date guide.
Suffice to say, there's a lot of reading for you to do before She-Hulk: Attorney at Law is released. Before you dive in, though, be aware there are potential She-Hulk spoilers from now on. We'll warn you when we're about to discuss those bits so, if you're avoiding spoilers, use the navigation bar at the top of this page to skip ahead.
She-Hulk: Attorney at Law release date
She-Hulk: Attorney at Law will launch exclusively on Disney Plus on Thursday, August 18.
Like most Marvel TV shows, She-Hulk was supposed to launch midweek. However, Marvel has confirmed it's pushed the show's arrival back by a day, likely owing to the impending arrival of Andor, the next Star Wars TV show. That'll launch on Wednesday, September 21, so Marvel, Lucasfilm, and Disney clearly don't want their hugely popular franchises to overlap. She-Hulk will also launch with a single episode premiere (per Disney's official press website).
Finally, She-Hulk: Attorney at Law will apparently carry a TV-14 rating in the US (that's 12+ in the UK). It shouldn't be as violent as Moon Knight was, but it'll still feature scenes with some vicious fight sequences, as well as those containing strong language and sexual references.
She-Hulk: Attorney at Law trailer
She-Hulk: Attorney at Law's official trailer landed online on July 23. It opens with Mark Ruffalo's Hulk teaching Tatiana Maslany's Jennifer Walters how to live as, well, a big, green, Hulk-ing machine. As Walters gets to grips with her newfound powers (with ease, we might add) she decides to head back into the real world and resume her life as a lawyer.
However, with the world knowing she's also a superpowered being, Walters is asked to front a new law division tasked with defending those with superhuman abilities – including Tim Roth's Abomination. As Walters attempts to marry her work, love, and superhero lives (not to mention her fourth wall breaking antics), it's clear she'll have a lot going on. And that's before fellow lawyer and superhero Matt Murdock, aka Daredevil, arrives, which is teased right at the end of the trailer.
Missed She-Hulk's first trailer back in May? Watch it below:
Following the first teaser's release, fans and critics commented on its dodgy VFX, with director Kat Coiro (Brooklyn 99, It's Always Sunny in Philadelphia) and head writer Jessica Gao (Silicon Valley, Rick and Morty) responding to that criticism in chats with SFX Magazine (via Total Film) and IGN respectively.
Meanwhile, at Disney's Television Critics Association (TCA) panel, Gao and lead star Tatiana Maslany spoke out in defense of VFX artists, with many recently claiming that crunching on Marvel Studios productions is impacting their physical and mental wellbeing. Here's hoping Marvel takes the necessary steps to stop this from happening. And, if not, that its creators and main cast members call them out until they do change how they operate as a studio.
A bunch of featurettes, comedic commercials, and TV spots have been released in the run to release. Check out the I'm a Hulk and Call My Lawyer featurettes for extra tidbits of footage, or catch the Nailing It and Car Crash clips for extended looks pre-release.
Also, be sure to watch the Balance, Super Hero, Date, and Trouble TV spots for more, including a better look at Daredevil's costume in the third of those 30-second videos. Finally, watch this humorously meta, in-universe GLK&H commercial that provides more information about the superhuman law firm that She-Hulk heads up during the series.
She-Hulk: Attorney at Law story
Here's a brief plot synopsis, courtesy of Marvel Studios: "She-Hulk: Attorney at Law follows Jennifer Walters (Maslany) as she navigates the complicated life of a single, 30-something attorney who also happens to be a green 6-foot-7-inch superpowered hulk."
For the uninitiated, Jennifer Walters – aka She-Hulk – was created by Stan Lee and John Buscema, and made her first appearance in 1980's The Savage She-Hulk #1.
In the comics, she's a lawyer who – after being critically injured in a shooting – receives a blood transfusion from her cousin Bruce Banner. While they have the same blood type and the transfusion saves her life, she becomes prone to turning a bright shade of emerald; gaining superhuman strength, speed, endurance and regeneration when she loses her temper. However, she retains significantly more of her personality while she's, well, Hulking out.
Additionally, while Walters shifted between her human and Hulk forms in earlier comic stories, later iterations have kept her green 24/7, with the character enjoying the added confidence and strength that comes from her gamma-irradiated DNA.
The trailers suggest She-Hulk's TV incarnation will shift back-and-forth between her two selves – at least to start off with. It's clear that Banner will try to help his cousin come to terms with her rage-induced transformations, too.
The most intriguing thing about She-Hulk: Attorney at Law is its format. In December 2020, Kevin Feige told Emmy Magazine (via SlashFilm) that it'll be a "half-hour legal comedy", suggesting it'll have as much in common with Ally McBeal as The Incredible Hulk.
If She-Hulk goes down the "case of the week" route – with Walters defending a different superhero or villain in court – the show has the potential to take the MCU in fun, new directions. The decision to hire Gao as head writer – writer of the legendary 'Pickle Rick' Rick and Morty episode – certainly suggests that comedy is going to be just as high as the series' action sequences.
There's another thing about She-Hulk that could distinguish her from the rest of the MCU.
Years before breaking the fourth wall became a key component of the Deadpool brand, Walters was having conversations with writer-artist John Byrne via the comic-book panels he created. The trailers show this element has been retained for the series, so we can expect plenty of snarky and snappy comments from Walters/She-Hulk throughout. Elaborating on Walters' ability to speak directly to her audience, lead star Tatiana Maslany told IGN: "It's a great way to bring the audience in. They already jump into the universe of the MCU but to be like 'hey, I know, I see you coming in so let's go together' is kind of a fun thing."
Additionally, Maslany has teased how the character's live-action version will break new ground in the MCU.
"She really is the antithesis of most superhero narratives," Maslany told Empire Magazine. "There's this great element of denial in her that's relatable. For me, it was about rejecting what's happened for as long as I could, as that's what causes the fun tension between Jennifer and She-Hulk.
"She's in a career that's male-dominated and incredibly vicious and hierarchal. When she's heading this superhuman firm, that's where we get some really fun characters that she's either defending or in opposition of. It's like this really absurd take on a legal show."
Elaborating further at Disney's TCA panel, Maslany says Walters feels like her life has been "derailed" by She-Hulk, and must grapple with the two live she's trying (and being forced, in She-Hulk's case) to lead (via Eric Goldman).
As for whether She-Hulk can have a claim to being the MCU's strongest superhero (you know, over Thor and the Hulk), Maslany told Empire (via The Direct): "She's not a trained fighter at all; she could just flick someone, and they'd go flying… this is one lawyer you don't want to find you guilty." Sounds like she could hold her own against the MCU's other gifted individuals, then.
From an MCU perspective, we have some idea of where Attorney at Law fits into proceedings. Gao confirmed to TVLine that it takes place after Shang-Chi, although director Kat Coiro exclusively told TechRadar that nobody except Kevin Feige knows where it slots onto the timeline exactly.
Furthermore, it seems that those pesky Sokovia Accords will rear their ugly head at some point. Per The Direct, Gao said viewers will learn what became of that Avengers-breaking document later in the season.
She-Hulk: Attorney at Law cast
Here's the official cast for She-Hulk: Attorney at Law so far:
Tatiana Maslany as Jennifer Walters/She-Hulk
Mark Ruffalo as Bruce Banner/Hulk
Tim Roth as Emil Blonsky/Abomination
Jameela Jamil as Titania
Ginger Gonzaga as Nikki Ramos, Jennifer's best friend
Benedict Wong as Wong
Charlie Cox as Matt Murdock/Daredevil
Renée Elise Goldsberry as Amelia
Josh Segarra as Augustus "Pug" Pugliese
Drew Matthews as Dennis Bukowski
Jon Bass as Todd
Brandon Stanley as Frog Man
Having played multiple clones in Orphan Black, taking on two versions of a single character should be a doddle for Tatiana Maslany. The star confirmed to the Scott Hasn't Seen podcast (via the Direct) that the bigger, greener version of herself is "all CG… I'm in mo-cap the whole time. I'm on platforms with mo-cap where I have a little head on the top of my head." Maslany also said that she used her mo-cap suit to help her portray Walters/She-Hulk's awkwardness on screen as "you don't feel cool wearing them" (per Eric Goldman).
Mark Ruffalo continues to vie with Samuel L Jackson in a game of "most MCU appearances without getting title billing" by returning as Bruce Banner/Hulk for the ninth time (not including animated anthology series What If…?). Per Eric Goldman, Coiro said Maslany's and Ruffalo's off-screen friendship helped to elevate their family dynamic during the show.
Benedict Wong is pushing Ruffalo and Jackson close for that 'most MCU appearances' title. Once She-Hulk: Attorney at Law rolls around, he'll have featured in five Phase 4 projects – Shang-Chi, What If...?, Spider-Man: No Way Home, and Doctor Strange in the Multiverse of Madness – and eight overall. No wonder he's previously joked (per SlashFilm) that Marvel's Phase 4 slate should be renamed as Phase Wong.
MCU newcomers include Jameela Jamil (The Good Place) as Walters' long-term comic-book foe Titania, who will also "Hulk out" in the show. The actor has had to deal with her own share of criticism over Titania's look, but seems to have more than held her own against online trolls. Jamil also told Deadline that Titania will start to become a "major problem" for Walters from episode 5 onwards.
Having made an unexpected comeback in Shang-Chi, Tim Roth will reprise his role as the Hulk's mutated gamma rival, aka Emil Blonsky/the Abomination – a character he first played in the otherwise forgotten 2008 film The Incredible Hulk. Speaking to Looper (via Den of Geek), Roth revealed that he initially found it "difficult" to slip back into the role of Blonsky, adding that it was watching Maslany and Ruffalo at work that helped to re-immerse himself in the world of the MCU.
Ginger Gonzaga (Kidding) will appear as Nikki Ramos, Walters' best friend. Meanwhile, Hamilton star Renée Elise Goldsberry and Drew Matthews (Respect) play Mallory Book and Dennis Bukowski, rivals of Walters in the workplace.
Josh Segarra plays Walters and Gonzaga's fellow lawyer and friend Augustus "Pug" Pugliese, while Jon Bass will portray someone called Todd, a Tony Stark wannabee (via The Direct). Lastly, Brandon Stanley has confirmed he'll be playing Frog Man – or, rather, Leap Frog, although the terms seem interchangeable for the show.
There may also be a screen debut for Marvel's head honcho. Speaking to the Straight Outta Gotham podcast (via The Direct), Geeks Worldwide's Casey Walsh suggested Walters may address Kevin Feige directly as part of her fourth wall-obliterating antics.
Former WWE star-turned-actor David Otunga will also appear. Confirming this via his Twitter account, Otunga will turn up as one of Walters' dates – he's the one she carries to her bedroom in the first teaser.
Finally, as confirmed by the latest trailer, Charlie Cox's Matt Murdock/Daredevil will have a major supporting role. Maslany and Coiro claim that his verbal showdowns with Walters/She-Hulk will be extremely fun to watch; Coiro going on to add (via Entertainment Weekly) that Cox's Murdock will be a "fan favorite". Given how popular Cox's version of Murdock/Daredevil has been, we'd expect nothing less.
As for rumored appearances, there are a few that some MCU fans may not want to know about ahead of schedule. Jessica Gao has already teased (via Deadline) that the show will contain countless cameos, while MCU insider MyTimetoShineHello claims that She-Hulk: Attorney at Law will have more cameos than Doctor Strange 2.
Spoilers are incoming for potential cameos. Don't read past the image below if you're trying to avoid spoilers.
Outside of Cox's Murdock, potential cameos include Howard the Duck (per Picsou magazine, thanks to Twitter user Tuttiquantinoob for the find), while the Everything Always YouTube channel (via The Cosmic Circus) suggests rapper Megan Thee Stallion will make multiple cameo appearances.
Jimmy Woo, who appeared in Ant-Man and the Wasp, as well as WandaVision, may show up (via Greatphase). Additionally, How I Met Your Mother alumnus Jason Segel may make a surprise cameo as none other than Fantastic Four member The Thing (per Reddit and The DisInsider Show), though Murphy's Multiverse says he won't.
Finally, one character who couldn't be used in Attorney at Law was none other than Spider-Man. Speaking to Deadline, Segarra reveals that his character was rescued by the webslinger, which convinced him to become a lawyer for superheroes. Meanwhile, Gao told The Direct that Spider-Man would've been included, but the writers' room was told they couldn't use him due to licensing issues.
As for the show's chief creative team, Feige is executively producing the series alongside other key executives, including Brad Winderbaum and Victoria Alonso. As mentioned earlier, Jessica Gao is lead writer, while Kat Coiro and Anu Valia (Never Have I Ever) share directing duties. Amie Doherty (Spirit Untamed, Jurassic World: Battle for Big Rock) is on board as composer, according to Film Music Reporter.
She-Hulk: Attorney at Law: MCU future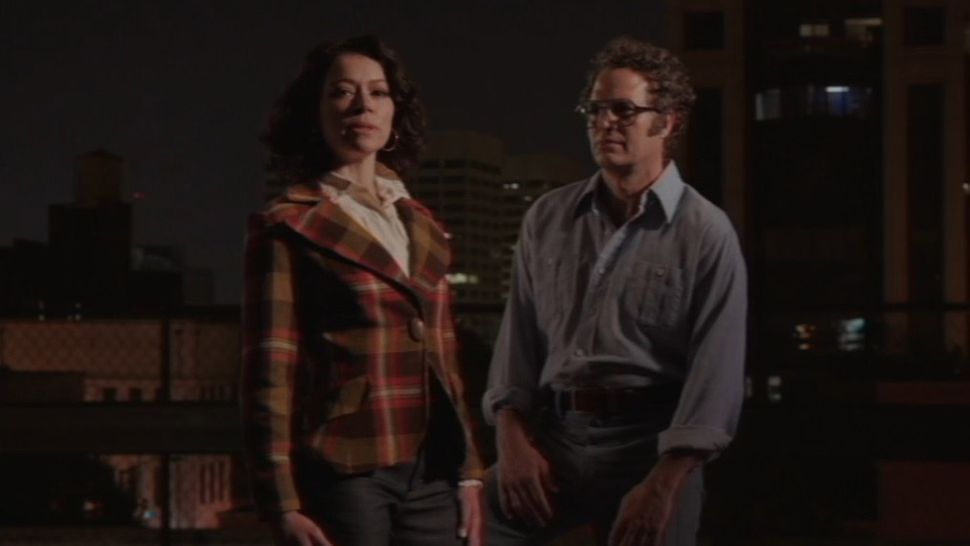 As long as She-Hulk's TV series is another Marvel-ous hit, we imagine Walters' alter-ego will crossover into other live-action productions. She'd lend some serious weight and humor to proceedings, and both of those are never a bad thing where Marvel projects are concerned. And, given the show's new title, i.e. She-Hulk: Attorney at Law, Redditor SmellslikePetrichors claims that Marvel is holding the briefer 'She-Hulk' title for a future movie. It's an intriguing suggestion, but one Marvel didn't confirm as part of its Phase 5 or Phase 6 plans during its Comic-Con 2022 panel.
Curiously, She-Hulk: Attorney at Law is unlikely to be a WandaVision-style one-season deal. "Some of the shows that I mentioned [which included She-Hulk], we are keeping in mind a structure that would lead into a season two and a season three in a more direct way than, say, a show like WandaVision," Feige told assembled journalists at an August 2021 TCA panel (per IGN).
According to prominent Marvel leaker MyTimetoShineHello, She-Hulk is in line for more seasons. For her part, Coiro was remaining tight-lipped when asked about that possibility, telling The Wrap: "I will let Kevin Feige answer that question! For now, we have done a season and it's coming out sometime this year, and we'll go from there". Answers like that are always code for "yes, a second season is on the way", so we suspect that a follow-up season is already in the works.
Speaking to The Hollywood Reporter, Maslany dropped a strong hint that She-Hulk would become an Avenger at some point, too, saying: "There's not going to be another Avengers [movie] without her". Expect Walters to appear in The Kang Dynasty and/or Secret Wars, then.
For more Marvel-based content, check out our Marvel movies in order guide.