In The Mandalorian season 3, the title character continues to navigate the Star Wars galaxy with Grogu, aka 'Baby Yoda'. Meanwhile lone bounty hunter, Din Djarin, travels to Mandalore in a bid to make up for his past transgressions. Along the way, the two come across old allies and make new enemies. Episode 4 (The Foundling) lands on March 22, so read on for how to watch The Mandalorian season 3 online like a true Jedi master.
How to watch The Mandalorian season 3
Elsewhere, the New Republic struggles to move away from its sinister past. The official trailer gives fans a glimpse of who will be returning in season three of The Mandalorian. Carl Weathers reprises his role as disgraced magistrate and member of the Bounty Hunters Guild, Greef Karga. Amy Sedaris is also back as the comical mechanic, Peli Motto. Plus, fans who watch the trailer closely, will see that there is a cameo from Dr Pershing, as last seen arrested by the New Republic.
Once again, all eight episodes have been written by creator Jon Favreau with help from Noah Kloor and Dave Filoni. Carl Weathers is also among the list of directors for the new season. He is accompanied by directors Bryce Dallas Howard and Rick Famuyiwa. After Luke Skywalker appeared in season two, fans will be wondering if there will be another big cameo in the upcoming season.
Follow our guide below, which explains the best ways to watch The Mandalorian season three online from anywhere. This week it's Episode 4 (The Foundling). Fun fact: episode 4 was directed by Mando regular Carl Weathers, who plays Greef Karga in the hit series.
The Mandolorian S3 release schedule
The Mandalorian S3 E1: March 1, 2023 - available now
The Mandalorian S3 E2: March 8, 2023 - available now
The Mandalorian S2 E3: March 15, 2023 - available now
The Mandalorian S3 E4: March 22, 2023
The Mandalorian S3 E5: March 29, 2023
The Mandalorian S3 E6: April 5, 2023
The Mandalorian S3 E7: April 12, 2023
The Mandalorian S3 E8: April 19, 2023

How to watch The Mandalorian season 3 online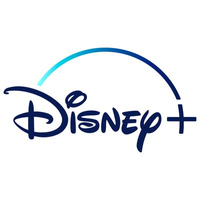 The Mandalorian season 3 lands on Disney Plus on Wednesday, March 1. Episode 4 airs on March 22.
As Disney Plus has now rolled out in North America, Europe and parts of Asia and Latin America, watching The Mandalorian season 3 is easier than ever. If you're located in a country where Disney Plus is available, you just need to head to the Disney Plus website and sign up for the service to watch.
In addition to being the exclusive home of The Mandalorian Disney's huge back catalog, Disney Plus also gives you access to the entire Star Wars canon including Andor, plus all things Pixar and National Geographic.
A Disney Plus subscription also unlocks everything Marvel, including Moon Knight, She-Hulk, the Avengers films and movies like Thor: Love and Thunder, all for just $7.99 ($10.99 without adverts)/£7.99/AU$11.99 a month.
Watch The Mandalorian season 3 with the Disney Bundle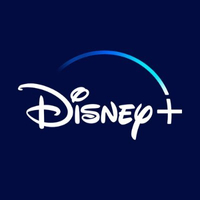 Watch The Mandalorian season 3 with the Disney Bundle
The Disney Bundle gets you Disney Plus plus live sports and unmissable Originals through ESPN+ and Hulu as well. That's three streaming services all for $12.99 a month or $19.99 a month without adverts.
How to save money on Disney+
While there's no longer a Disney Plus free trial to speak of, the Disney Plus price offers great value and is already cheaper than competing streaming services like Netflix. Yet you can get more bang for your buck when you sign up for an annual subscription and get 15% off the monthly price. Yes, you have to splash a wad of cash initially, but with so much content to get stuck into, we very much doubt you'll run out of things to watch before your year is up. You're looking at $79.90 ($109.99 without adverts)/£79.90/AU$119.99 for a 12-month membership.
If your interests are farther reaching (and you're in the US), then we'd seriously recommend the fantastic value Disney Plus bundle package. It adds Hulu and ESPN Plus to your subscription price, with the Hulu element opening up a world of more adult-focused content, including Hulu Originals like History of the World Part 2, Candy, Conversations with Friends, the Hellraiser reboot and Nine Perfect Strangers. Meanwhile, ESPN Plus brings tonnes of exclusive live sport, highlights and documentaries. The combined bundle costs just $12.99 per month.
What else should I know about Disney+?
The Mandalorian season 3 is the latest in a string exciting new releases exclusive to Disney Plus, including Andor, Obi-Wan Kenobi and She-Hulk: Attorney At Law. And there's plenty more where those came from, with The Mandalorian season 3 and the much anticipated Guardians of the Galaxy Holiday Special
You'll also find National Geographic documentaries, Disney and Pixar classics, the entire Star Wars saga and every season of The Simpsons.
Star on Disney Plus, meanwhile, has seen the amount of content available through Disney Plus more than double, with a particular eye to more grown-up shows. Some of the best Star on Disney Plus shows include The Dropout, Snowfall, Only Murders in the Building, and Dopesick. And parents won't have to worry about their kids accidentally seeing inappropriate content, as Star includes a slew of parental control features to ensure the service stays as family-friendly as ever.
Star on Disney Plus is available in the UK, most of Europe, and other select markets like Australia and New Zealand - but not in the US, where the media giant's Hulu service already has very similar ground covered.
So, what devices can you watch Disney Plus on? The streaming service has apps for iOS and Android (of course) and is available to watch online via the likes of Amazon Fire TV Stick, PS4, Xbox One and Roku streaming devices.
When is The Mandalorian season 4 out?
A fourth season of The Mandalorian is already in the works. During the 2022 Star Wars Celebration event, Jon Favreau confirmed that he was already writing the scripts and that they would include characters from the Skeleton Crew. He also confirmed that the show would continue "beyond" season four. So, plenty more Mandalorian coming your way.