Finding the best Roku device a few years ago was simple – essentially there were only a few models available at one time, and the distinctions between them was pretty clear. These days? Not so much.
The good news is that, once you dig into it, the Roku lineup isn't as complicated as it seems. At the top, there's the Roku Ultra that offers Dolby Vision and Dolby Atmos playback for $99.99 – about $30 less than the similarly spec'd Amazon Fire TV Cube and nearly half the price of the $179 Apple TV 4K. Then, at the bottom, there's the HD-ready Roku Express that's just $30 (about £25, AU$40).
That said, the best performance-per-dollar value in the Roku lineup is the middle-of-the-road Roku Streaming Stick+ that offers 4K/HDR streaming at half the cost of the Roku Ultra. Sure, you're missing out on some high-end features with it, but for the majority of folks the Roku Streaming Stick+ has all the right features for the price.
OK, but what if you want to upgrade your speakers at the same time? In that case, check out the Roku Smart Soundbar. It's not the best soundbar on the market, but it will markedly improve the sound you're getting from the TV's built-in speakers, plus it comes with a Roku 4K/HDR streaming device built right in. It's a great value.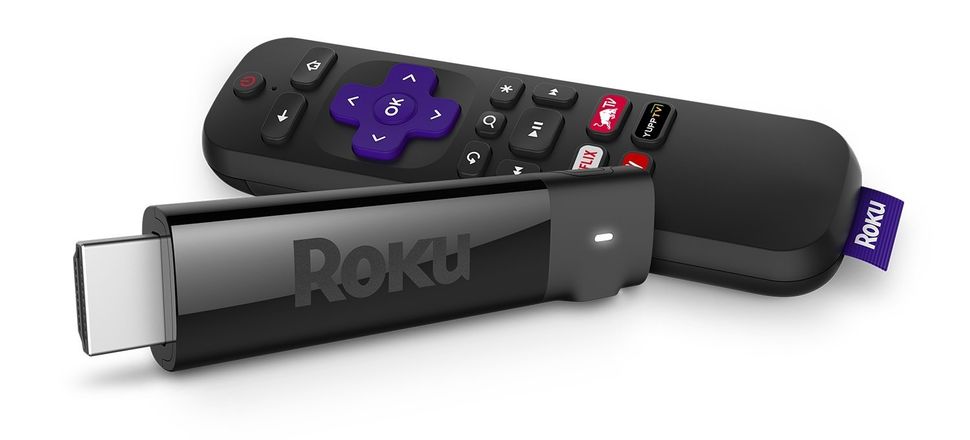 The Roku Streaming Stick+ is perfect for owners of modern 4K HDR TVs. Although many of these televisions have their streaming services built in, if you opt for a cheaper set then the built-in operating system might be slow and difficult to navigate.
The Roku Streaming Stick+, in comparison, is lovely and snappy to operate. It's equipped with every major streaming service, and you can use its built-in search functionality to find content across many of them.
One note of warning is that although the hardware itself supports 4K/HDR content, this isn't a standard across all streaming services just yet. Amazon and Netflix are early adopters, but others haven't been quite so quick on the uptake.
A final point is that the Streaming Stick+ only supports HDR10 rather than the expanded functionality of the Dolby Vision HDR standard. The amount of content that makes use of Dolby Vision is currently very small, but if you want to be completely future-proofed then you might want to opt for a Chromecast Ultra or an Apple TV 4K.
The Roku Premiere might be able to oust its sibling with similar 4K capabilities at a cheaper price tag, though that only affects those of you who can buy it in the US.
Read the full review: Roku Streaming Stick+
If you want to get your Full HD 1080p TV hooked up with streaming services, then your best bet from the Roku lineup is currently the non-plus Roku Streaming Stick.
It's got the same great operating system as its more expensive sibling, and the same wide variety of apps (although, naturally, not in 4K HDR).
The biggest issue with the device is that it's not available internationally. UK readers with HD TVs are better off going for a streaming stick from a competitor such as the Amazon Fire TV Stick or Google Chromecast – as the dirt-cheap UK equivalent, the Roku Express, has a number of connection issues and sluggish loading times.
Read the full review: Roku Express
Currently a US-only product, the Roku Smart Soundbar is an attempt to to fix two of the biggest problems that have long plagued TV owners – awful audio and outdated smart TV interfaces – with one elegant solution.
For its price and its design, we think the soundbar performs decently well. It has no issues with getting loud and filling small and medium-sized rooms, and the volume doesn't really crackle or distort at any point. It's surprisingly controlled all the way through.
It's not going to outclass Dolby Atmos systems, but it's a basic 2.0 soundbar plus a streaming player for under $200. It's brilliant for anyone interested in upgrading their basic setup without breaking the bank.
Read the full review: Roku Smart Soundbar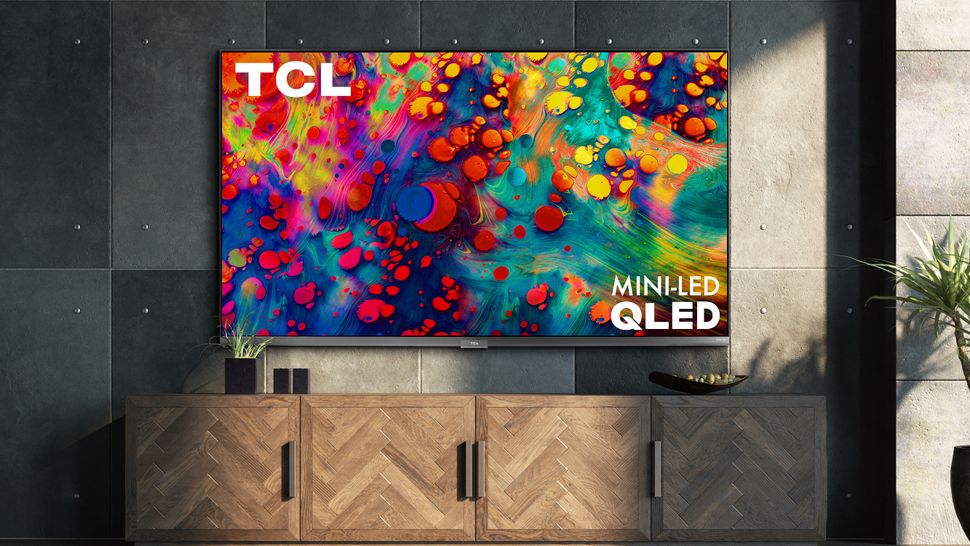 Another US-only product, the TCL 6-Series R635 is both an amazing budget TV as well as a fantastic Roku device. The TV uses the latest version of Roku TV, which means that it supports everything from Netflix, Hulu, Sling TV and Amazon, to lesser-known channels like Pluto.tv, tubi, Crackle and others.
If you're a cord cutter, you'll love the Featured Free section of the homepage that shows you what's available for free on the different services and Roku's own streaming service, The Roku Channel, which provides its own collection of entirely free movies that change in and out every few months. These are invaluable resources for cord-cutters who want live cable-free, and a great alternative to channel surfing for folks who still have a box.
One nice surprise TCL and Roku tucked into the TV is that it's Screencast-ready – a handy feature that allows you to cast content from your mobile device to your TV. This is nice if you have a group of friends over and they all want a turn showing their favorite YouTube clip, or if you want to use your TV as a digital picture frame when family comes to visit.
If you're looking for a new TV with Roku built-in, this is the one to get.
Read our full review: TCL 6-Series R635