As much as we love broadcast television, streaming is undoubtedly the future – and we think the Google Chromecast is one of the best (and easiest ways) to get video streams on an existing, non-smart telly.
Even three years after it first launched, it remains one of our favorite streaming dongles, even as the competition continues to get fiercer.
This compact Chromecast puck slots into the back of your TV, straight into an HDMI port. It's powered via micro-USB, and can be controlled with a smart device: just open up an app, hit the 'Cast' button, and you'll be able to watch streamed content from your small (or big) screen.
In other words, instead of struggling to navigate a keyboard on your TV screen, you can quickly and easily find content using your phone's keyboard.
This particular Chromecast model is limited to 1080p resolution, but if you want a Chromecast that can handle 4K, check out our review of the Chromecast Ultra.
The advantage this model has is that it's cheap at $35 (£30, AU$49), and can even be frequently found for less if you check out our guide to the best Chromecast deals.
Read on to find out more about the small puck that packs a punch.
Chromecast: what is it?
The idea behind the Chromecast was to bring smart functionality to the series of "dumb" TVs that hit the market before smart TVs rose to popularity near the end of the last decade.
Like the original, the new Chromecast plugs directly into your TV's HDMI port (make sure it has one of those before you buy it) and streams video from your mobile phone, tablet or PC.
Here's the odd part: it doesn't have a remote or a user-interface per se. Google's little streamer will sit there like an electronic canine waiting for your other devices to tell it what to do.
Read: 1080p not doing it for you? Read up on the rumored Chromecast 4K
It's different in that way from its main competition – the Amazon Fire TV Stick and Roku Streaming Stick – the two devices that only came about after Chromecast's debut. All of these devices can take streaming content from apps like Netflix, Sling TV, HBO Now and, in Amazon Fire TV's case, Amazon Prime Video, and toss it onto your TV.
The newest version of the Chromecast costs $35 (£30, AU$49), around £5 less than its closest competitor. At roughly the cost of two Blu-rays, it's tough to turn down.
Chromecast vs. the competition
The Chromecast's calling card is the ability to sync with your mobile phone, tablet and PC. Few devices work as seamlessly with your electronics as Chromecast does, and any that do require you to be bought into a particular family of products.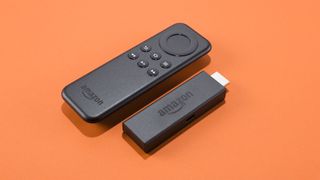 Chromecast vs. Amazon Fire TV and Fire TV Stick: Chromecast is by far the cheaper streaming stick and can outperform Amazon's streaming devices, thanks to its new-and-improved 802.11ac Wi-Fi antenna. Both Amazon products – $99 (£79, about AU$140) for the box and $39 (£35, about AU$56) for the stick – come with a remote, but also rely heavily on a subscription to Amazon Prime to function at their fullest potential.
That said, if you are an Amazon Prime subscriber you won't be able to watch the service on Google's streaming stick – Amazon's mobile app doesn't support Google Cast functionality.
More recently we've seen the Amazon Fire TV Cube appear: it's 4K-capable, and you can control it with your voice, but it costs three times what the Chromecast does.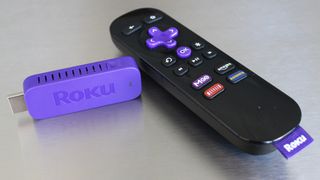 Chromecast vs. Roku streaming devices: Here's a story of David and the Goliath. The circular Chromecast does much of what the Roku streaming sticks do, though it depends more on your phone, tablet and PC to keep pace. Roku is known for having thousands of channels of content and universal search functionality that allows you to search multiple sources at once.
Google has adopted the latter into the latest version of its Chromecast app, but doesn't have near the amount of channels Roku has. If you're looking for full-size streaming device with access to any and every streaming service, Roku can't be beat. If you're looking for a simplistic solution to putting audio and video on your TV, however, Chromecast is the way to go.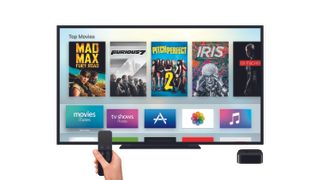 Chromecast vs. the new Apple TV: Apple TV, like Amazon's streamer, favors its own ecosystem, at least in terms of hardware. On the software side of things, Apple opened up its app store to every developer for the first time in the history of its home entertainment device, making it a bit more well-rounded than the Chromecast. It also includes a new remote and an 802.11ac antenna, identical to the one found in the new Chromecast. That said, the Apple TV starts at a whopping $149 / £179 / AU$249.