Best smart thermostat 2023: ranking the top smart thermostats and heating controls we've tested
Best
Contributions from
last updated
We've reviewed the best smart thermostats from Nest, Hive, Tado and more
VERDICT
REASONS TO BUY
REASONS TO AVOID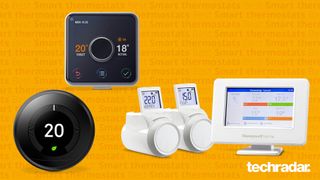 (Image credit: TechRadar)
The best smart thermostats are more than just a matter of convenience. They're an integral tool to making your home more efficient. While that's the case with a lot of smart devices, that's especially true with smart thermostats as you can automate them for when you come home or when you go to sleep. Plus, that efficiency translates into money saved.
Of course, looking at smart thermostats can get a little confusing as there are two basic types. One type controls all of your space while the other is able to customize on a room-by-room basis. That second type is a little pricier as you'll need to also install smart radiator valves and cooling vents as well.
Whichever way you go, these smart thermostats are very easy to use, whether you're using an app on your smartphone or issuing voice commands to one of the best smart speakers to offset rising outdoor temperatures.
Since these thermostats are smart, you can easily integrated them with other smart home devices to create routines, such as cooling around the time when you get home while turning on one of the best smart plugs to get an electric kettle going and adjusting one of the best smart lights for some afterwork mood lighting. Not only does this personalize your space for different times of day, but you'll save money by turning off the AC when the house is empty.
Since there are so many options out there, we've used our expertise to gather what we think are the best smart thermostats available right now, including options from well-known brands like Ecobee, Honeywell, and Google's Nest. Since we've tested everything on this list, don't forget to check out the linked reviews for more information.
Best smart thermostats: tried and tested by us
We tested the WundaSmart Starter Kit, which we feel brings something new to the stuffed smart thermostat market. It uses two gadgets in each room to precisely control the temperature: a stylish wireless thermostat and a smart radiator head, which replaces any existing TRVs (thermostatic radiator valves) on your radiators, allowing you to control them individually from the smartphone app.
It connects to your boiler via a module - or HubSwitch - and uses its own (low energy seeker signal RF) system to connect with the thermostats and radiator heads. It's really clever in doing this. It supports up to 30 rooms and 50 radiators, more than any other system.
You can schedule (via the app) when you want the house to be heated; override it to boost individual zones and detect when windows are open. It'll even learn how long your house retains heat and switch the boiler on or off if it deems it necessary. It's also compatible with Google Home and Amazon Alexa if you wish to control it with your voice.
Read the full: Wunda WundaSmart review
---
How we test smart thermostats
To find out which are the best smart thermostats on the market, we assess how easy they are to install and control. Then, we evaluate their responsiveness when switching the heating and cooling systems on or off from a smartphone, both when we're away from home and close by. We also judge how effectively AI amends the heating and cooling schedule based on how quickly or slowly your house changes temperature and any sensors that detect activity (or lack of it) and open windows.
We also appraise each design on its durability and how effectively Alexa, Google Assistant, or Siri respond to commands related to the smart thermostat. We also assess any extra kit available for the smart thermostat, such as hubs and radiator valves, and consider whether it requires reading a thick instruction manual before use.
How to choose the best smart thermostat for you
What to consider when buying a smart thermostat
Before selecting the right smart thermostat for you, there are some aspects to consider.
As we've already mentioned, there are two types of smart thermostats to consider. Smart thermostats that control your system as a whole are usually more affordable and easier to install than smart thermostats that offer zonal control. However, you may find you're still heating or cooling rooms that you're not using and subsequently wasting energy and money.
Smart thermostats that offer zonal control are more expensive as you'll need to install a smart valve on each radiator or cooling outlet - this allows you to heat or cool each individual room to a different temperature.
Some smart thermostats use AI to adjust your heating and cooling schedule based on how long it takes your home to heat up or cool down. In contrast, others include sensors that automatically switch the heating and cooling system off if they detect an open window or think no one is using the house at the time, saving even more energy.
Finally, not all smart thermostats are compatible with all voice assistants, so if you already use a voice assistant in your home, check whether it will integrate with your chosen smart thermostat. Also, consider whether it will integrate with your own smart home devices, such as the best home security cameras, video doorbells, and smart lights.
Can you replace a regular thermostat with a smart thermostat?
The short answer is yes, but we recommend calling in professional help if you want to convert your regular thermostat into a smart thermostat. This is because the process requires some relatively complex electrical work, which shouldn't be attempted unless you know what you're doing.
First, you need to find out what wiring you already have and then look for a smart thermostat that matches your existing thermostat's voltage. If you want to do the installation yourself, ensure your HVAC system has been turned off before starting. Then it's usually a case of changing the connections from your 'dumb' thermostat and connecting them to your smart replacement but always check the instructions.
Is it worth getting a smart thermostat?
Unsure about whether a smart thermostat is worth it? It's no surprise, given these are one of the most expensive smart home devices on the market, and they are fiddly to install too, which means many of us will end up employing a professional to install them.
However, smart thermostats can make life easier as well as potentially put an end to wasting energy. For example, if you're going to be late home from work, you can switch the heating or air conditioning off remotely, so it's running full blast in an empty house. Similarly, suppose you've been away on holiday. In that case, a smart thermostat can ensure your home is at a cozy temperature as soon as you walk through the door, rather than waiting hours for the property to warm up as the HVAC system has been switched off for a week or two.
When it comes to saving money, many smart thermostats make bold claims about just how much you can claw back by installing one. For example, energy-saving standards firm Energy Star estimates having a smart thermostat installed will use around 8% less energy a year, equating to $50 in the US - although this will differ in other territories.
Using your heating and cooling system will also affect just how much of a saving you make. If you have it running all the time, chances are you'll generate some hefty savings, but if you already use a schedule to adjust the temperature in your home, the savings won't be as significant, but every little helps.
Either way, we certainly believe that the convenience and savings a smart thermostat offers make it more than worth it.
How do smart thermostats work?
Smart thermostats connect to your home Wi-Fi network and ensure an app on your smartphone, or you can use a voice assistant to switch your home's heating and cooling system, even if you're not at home. As well as adjusting the temperature in your home, most smart thermostats also enable you to set schedules, provide a report charting your energy use and even stop your heating coming on at all because, for example, you're heading out of town.
Like most home smart home gadgets, smart thermostats can also be used in home automation that uses other smart home gadgets, such as smart lights and smart plugs, all controlled simultaneously. So you can turn the heating up, dim the light and watch your favorite TV show with one command.
What are the disadvantages of a smart thermostat?
As with any new device or piece of technology that we've been told will improve our lives, some downsides do exist. Firstly, there's the initial cost, though the best smart thermostats in this guide do vary in price, and there's an argument that many will pay for themselves once your heating becomes more energy-efficient. There's also installation which, as we have outlined above, can mean you need to pay for professional installation.
Sign up to receive daily breaking news, reviews, opinion, analysis, deals and more from the world of tech.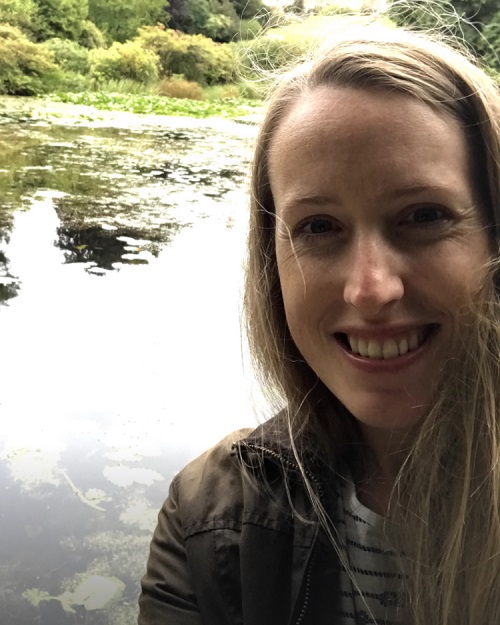 Jennifer Oksien is TechRadar's Homes Editor. Jennifer (Jenny) has over a decade of experience as a digital product writer specialising in appliances, smart tech and mattresses for some of the UKs leading retailers and magazine titles such as Real Homes, Ideal Home and Livingetc. Generally, you'll find her watching the latest Netflix series, digging around in the garden or attempting to make a cake that is edible.