The best smart lights 2023: light up your life with smart bulbs and smart panels too
Best
Contributions from
last updated
We've tested the best smart lights, bulbs and smart lighting systems for every kind of room and every budget
VERDICT
REASONS TO BUY
REASONS TO AVOID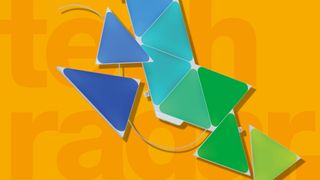 (Image credit: Future)
Whether for ambiance, illumination or immersion when you're playing games or watching movies, the best smart lights can completely transform your home. There are smart bulbs, lamps and smart light panels for every kind of illumination, too, whether you want hyper-futuristic or something a bit more contemporary.
The best smart light systems use LEDs, meaning they can also save you energy. LEDs expend a fraction of the electricity and generate a less heat than their incandescent equivalents – and that means they last much longer too. They also save your own energy too, as you can usually use voice control via the best smart speakers or best smart displays, with other best smart home devices, or of course, with your phone.
While the best-known smart light brand is probably Philips Hue, there are lots of other high-quality brands making excellent and often more affordable smart lights and smart bulbs – so in addition to Hue you'll find the likes of Wiz, Govee, Eufy, TP-Link, LIFX and even IKEA on our list. If anything there's too much choice – and that's why we're here. We'll help you find the right lights, the right smart lighting ecosystem, and the right price too.
The best smart light 2023: tried and tested
Why you can trust TechRadar We spend hours testing every product or service we review, so you can be sure you're buying the best. Find out more about how we test.
The best smart light bulb you can buy
Specifications
Color:
+16 million colors
Color temperature:
2,000-6,500K
Reasons to buy
+
Easy to set up
+
Works with Alexa, Google Assistant, and HomeKit
+
Wide array of different smart lights
Reasons to avoid
-
Hub needed to access all features
-
Expensive compared to incadescent bulbs
There's a very good reason why Philips Hue is the biggest name in the smart lighting scene: it's without a doubt one of the greatest offerings to the market. The lights produce the most natural tones of any smart lighting we've used, the app is easy to use, and installation is a doddle.
There's a wide range of different smart lighting too; from color (with 16 million shades) and white bulbs (both solid and ambient that offers a host of different hues) to side and ceiling lamps, outdoor lighting, and even Philips Hue lightstrips. We were also impressed the smart lights work with Alexa, Google Assistant, and HomeKit.
That said, while the newer version of Hue Bulbs have Bluetooth built-in so you don't need a hub to set them up, the Hue Bridge ensures you can access all of the handy features such as geofences and the ability to customize when lights come on; for example at a set time or when something happens ie sunset or sunrise.
Read the full Philips Hue review
The best affordable smart light bulb
Specifications
color temperature:
2700 - 6500
Reasons to buy
+
Affordable
+
Responsive app
+
Alexa and Google Assistant integration
Reasons to avoid
-
Limited bulb selection
-
Colors lack brightness
-
Fiddly set-up process
These Wi-Fi connected LED bulbs from Govee might not be as smart as the Nanoleaf Essential bulbs above. However, they do excel in one area: Alexa Integration.
They're also slightly cheaper than Nanoleaf's offering, making them ideal for anyone that wants an Alexa-compatible bulb on a budget. On test, the bulb was responsive when being controlled from the app, which we found simple to use.
However, at this price there are some compromises. There's a limited selection of bulbs available and we found the bulb wasn't as bright when displaying a color than when set to white or yellow. Despite its brightness rating of 800 lumens being on par with other, more expensive smart bulbs, the Govee seemed a little dim when displaying bold colors. The bulbs were also fiddly to set up compared to other designs on the market.
Read our full Govee Wi-Fi LED Bulb review
Premium smart light panels for home and gaming
Specifications
Color:
16.7 million colors
Color temperature:
1200-6500K
Lumen output:
between 20-100 LM/Panel
Reasons to buy
+
Easy to set up
+
Illuminated wall art rather than bulbs
+
Can change color and pulse to create fun effects
Reasons to avoid
-
Difficult to remove once mounted
-
Don't look attractive when not illuminated
The Nanoleaf Shapes take the concept of lighting and turn it base-over-apex. Using a collection of hexagonal and triangular panels, you create a dynamic shape on your wall (or ceiling, or both) that can shift through over 16 million different colors.
What's more, the panels can glow solid colors or can transition at different speeds through colors to create a unique lighting effect in your home. On top of that, you can set the panels to react to touch or even music playing in your surroundings, putting you in the centre of your own music video.
The original set comes with nine panels, all of which are the same shape, but you have the option to add more and you can mix and match the different shapes. We admit these plastic panels don't look particularly attractive when they're not illuminated, so if you're after a more stylish look at all times; Nanoleaf Elements in a version of the hexagonal panels that have a wood-like veneer on them. They're also difficult to remove once mounted,
Don't like the sound of hexagons and triangles? Nanoleaf Canvas are square-shaped light panels but they can't be combined with Nanoleaf Shapes, unfortunately.
Read the full Nanoleaf Shapes review
The best smart table lamp
Specifications
color temperature:
2700 - 6500
Reasons to buy
+
Easy to set up
+
Beautiful and varied choice of colors
+
User-friendly app
Reasons to avoid
-
Expensive
-
App control is the only option
-
Longer power cable would be useful
Philips' Signe Table Lamp isn't just a normal lamp with a Hue smart bulb stuck inside, although it has all the easy setup and ease of use you'd expect from a Hue product.
It uses the same gradient technology as Hue's lightstrips, enabling you to blend multiple colors via the Hue app or your preferred smart home system. Measuring 21.7 x 4.37 x 4.37in / 55.3 x 11.5 x 11.5cm (h x l x w), the table lamp is very slight, allowing for the light display to be the main focus of attention. The Signe Gradient lamp and floor light are available in black, white or oak colorways. There's also a floor-standing version if you'd like the Signe in a larger size.
The Philips Hue Gradient Signe is both easy to set up and easy to use, making it a fab first choice if you're just getting started with adding smart lighting to your home. And because it's part of the Hue ecosystem it offers exceptional compatibility with a wide range of smart home kit as well as the very impressive Hue app.
As with most things Hue, the Signe Table Lamp isn't exactly a budget option. But as long-term Hue users we can attest to the build quality and reliability of Hue products and we'd expect the Signe to be just as long-lasting. It's a very well designed and minimalist smart lamp that's as happy washing your walls with color as it is being a reading light next to your bed.
Read our full Philips Hue Signe Table Lamp review
The best smart light panels you can buy
Specifications
Color:
RGBIC Segment Colors
Color temperature:
Not specified
Lumen output:
Not specified
Reasons to buy
+
Gets very bright
+
Lots of colors and special light effects on hand
+
Great setup guide
Reasons to avoid
-
Smaller panels
-
Tricky to remove
Govee has risen from obscurity to become one of the most trusted names in smart lighting, thanks to its highly customizable yet very affordable offerings. Though we haven't written our review just yet (it's coming soon!), we have already extensively tested the Govee Glide Hexa Light Panels, and we can honestly say that they help cement Govee's stamp in the smart light market.
These incredibly bright and highly customizable light panels are not just an attractive addition to your gaming, entertainment, or even room setup, but they are very reliable as well. That's while keeping things more affordable than, you guessed it, Nanoleaf. Don't get us wrong; we love Nanoleaf. But, if you're looking for a little kinder to your wallet, these alternatives from Govee are the next best thing – even if the panels are a little smaller is size.
We also appreciate the step-by-step guide that Govee provides, as it keeps the guesswork out of installing these, especially if you're a newbie in the world of light panels. Plus, the app offers fun lighting options suited for different moods, events, and holidays.
Read our full Govee Glide Hexa Light Panels review
The best portable smart light
Specifications
color temperature:
Info not available
Reasons to buy
+
Beautiful colors
+
Can be moved anywhere in your home within Wi-Fi range
+
Control manually and through an app
Reasons to avoid
-
Only available in white plastic
-
App feels a little clunky
-
Full spectrum of colours not available on Alexa
We really enjoyed testing the WiZ Luminaire Mobile Portable Light. It can fill an area of a room with a spectrum of colors which can be controlled by the touch display, WiZ app and / or Alexa, Siri and Google Assistant.
You can either have it plugged in to an electrical outlet or run it off battery. It'll last up to 10 hours on battery, or as long as you like when plugged it. Our reviewer alternated it between rooms because of this ability; it can even go outside providing you're within Wi-Fi range and there's no chance of rain. The power cable is to be used to recharge the batteries when you need.
The app could do with a little more refinement although it does work perfectly fine, and another color alternative or two to white would be welcomed (we're sure) to be less prominent in a room.
Read our full WiZ Luminaire Mobile Portable Light review
The best smart light bulb without a hub
Specifications
Color temperature:
2,500-9,000K
Reasons to buy
+
No hub required
+
Wide array of colors and styles
+
Works with Alexa, Google Assistant, and HomeKit
Reasons to avoid
-
Bulky, unusual looking bulbs
-
Expensive compared to incandescent bulbs
Just like Philips Hue, LIFX offers a plethora of smart light options; from color and white bulbs, that come both in full size and the more compact LIFX Mini design, as well as lightstrips, LIFX Beam - the brands own take on smart light wall art and LIFX Clean - a smart light that can also kill bacteria. There's also an outdoor bulb that enhances the night vision of best home security cameras.
Unlike Philips Hue, LIFX bulbs don't need a hub to access all of the features - these smart lights connect directly to your Wi-Fi. Simple to set up and easy to control, we were impressed at the vibrant colors offered by the bulbs, too. However, just like Philips Hue, the bulbs are expensive compared to incandescent bulbs.
They're compatible with HomeKit, Amazon Alexa, and Google Assistant too, meaning no matter the type of smart home you have, they'll fit in. However, the bulbs have an unusual style with a flat top, so they don't look natural, and they're bulky too.
Read the full LIFX review
Another affordable smart light bulb for Apple Homekit
Specifications
Color temperature:
2,700-6,500
Reasons to buy
+
Affordable
+
Thread and Bluetooth connectivity
+
Circadian Lighting feature mimics natural light
Reasons to avoid
-
Lacks Alexa integration
-
Unusual design
There's no denying the Nanoleaf Shapes create unique lighting effects, but they are an expensive purchase, and they won't fit existing side lamps. Fear not, Nanoleaf also offers the more affordable Essentials range of smart lighting. Choose between the smart light bulb, with a unique geometric design known as a rhombicosidodecahedron (although this won't be to everyone's taste), or the Nanoleaf Essentials lightstrip.
Not only can they glow a wide range of colors, they even have a Circadian Lighting feature that changes the color temperature throughout the day to mimic the natural light. Nanoleaf Essentials smart lights support Thread, a smart home technology, that is more stable than Wi-Fi and puts an end to laggy connections, as well as Bluetooth. However, they only work with HomeKit and Google Assistant, so it might be worth avoiding if you use Alexa to control your smart home.
Read our full Nanoleaf Essentials A19 E27 review
The best smart light bulb for retro style
Reasons to buy
+
More affordable than most smart bulbs
+
Alexa and Google Assistant support
+
Color, white or filament style offered
TP-Link may be a brand best well-known for networking products such as the best wireless routers and the best powerline adapters. However, it also does an affordable range of smart home devices including smart bulbs.
As well as color and white bulbs, it's one of a few brands that also offers smart filament-style bulbs too that can create a vintage-style look while still maintaining modern smart home capabilities. Easy to install and simple to use, the TP-Link Kasa Filament Smart Bulb offers Amazon Alexa and Google integration too, although there's no HomeKit support. We found the KL50 TP-Link Kasa Filament to be an affordable way to add some vintage flair to your growing smart home.
Read the full TP-Link Kasa Filament Smart Bulb review
The best smart light for a single ecosystem
Specifications
Color temperature:
2700K-6500K
Reasons to buy
+
Easy-to-use app
+
Works with an ecosystem of other smart home gadgets
+
Also works with Philips Hue bulbs
Reasons to avoid
-
Needs Hive hub
-
Lacks lamps and ceiling light choices
If you want a smart light that fits within one ecosystem, the Hive Active Light is a good fit. If you're already the proud owner of a Hive Thermostat, Hive Active plug, motion sensor, or Hive View camera, you'll know that all Hive devices can all be controlled from a single easy-to-use app, providing you have the Hive Hub, streamlining the smart home control process.
As an added bonus, Philips' Hue bulbs can be integrated into the Hive ecosystem. So, if you've got this far down the list but are still thinking about the Hue range, you can go back and buy them now.
Like the other smart light ranges, Hive has a variety bulbs, with some that change color and some that just do white, however, it lacks the choice of lamps and ceiling lights other ranges offer. The light from them is very pleasant, although the bulbs do 'pulse' slightly if you turn them on using a light switch, so you need to leave the switch in the 'on' position and turn the lights on and off using the app.
Read the full Hive Smart Light Bulb review
11. Govee RGBIC DreamView T1 Pro
The best smart light for your home entertainment setup
Specifications
Color temperature:
2,200K - 6,500K
Reasons to buy
+
Great colors
+
Very immersive
+
Affordable
Reasons to avoid
-
Not the most accurate color representation
The Govee RGBIC DreamView T1 Pro is a fun and affordable way to enhance your home movie experience. It comes with a camera that essentially captures the current colors displayed on your screen. Those colors are then displayed by the LED lightstrips and light bars in real time, bouncing them off the wall behind your TV for a full immersion.
We're still reviewing these, but from our experience so far we're pretty impressed. Especially when you've got all your other lights turned down, they make movie-watching all the more enjoyable.
We have found that the colors being displayed are sometimes not very accurate, but those that aren't are close enough that you won't notice when you're focused on what you're watching. They also have Alexa integration so you can use your voice to control them. And, if the set-up feels intimidating to you, don't worry. They're actually pretty easy to set up, and Govee is pretty great at providing step-by-step instructions.
How to choose the best smart light bulb for you
When it comes to selecting the right smart lights for you, there are a number of considerations you must make before choosing a particular model.
Start by checking the type of fitting the smart light bulb has and whether it's compatible with your existing lighting or if you'll need to buy adapters. Also decide whether you want lights that glow one static shade or offer different tones of white, or even a multitude of colors to ensure you create the lighting effects you want in your home.
Now consider how bright the smart light bulbs are. The brightness of LED bulbs is measured in lumens unlike incandescent bulbs, which are measured in watts. With incandescent bulbs, higher wattage means a brighter light but as LED bulbs are more power efficient that's no longer the case. As a guide an 800 lumen LED bulb gives off the same amount of light as a 60w incandescent bulb, while to replace a 40w bulb with light of a similar brightness, look for an LED option that offers 450 lumens.
Some smart light bulbs connect to the internet via Wi-Fi and can be controlled when you're at home, and when you're not around. However, other models use Bluetooth and require extra kit if you want to switch them on and off remotely.
It's also worth noting that not all smart lights integrate with all voice assistants, so if you already have Alexa, Google Assistant or Siri (through Apple Homekit) in your home consider whether the smart lights you've selected are compatible.
Also consider whether they will work with other smart home devices you have installed, such as home security cameras, video doorbells and smart lights.
Are smart lights worth the money?
Smart light bulbs are more expensive than traditional incandescent bulbs, which may leave you wondering if they are worth the money. However, we think they very much are worth it.
As we've already mentioned, the best smart light bulbs are LED, which have a longer lifespan than their incandescent counterparts. On top of that they also use less energy, which is not only good for the environment, but also has less of an impact on your wallet too. When you couple this with a longer lifespan, the investment in smart lights is most definitely worth it.
How do smart light bulbs work?
Like the best smart home devices, smart lights use wireless technologies to connect to your smartphone and allow you to control the bulb from an app.
Many smart bulbs use Bluetooth to pair directly to your phone, but these smart lights can't be controlled when you're in a different room, or further away, because Bluetooth is a point-to-point connection.
If you want to control your smart lights when you're away from home, look for bulbs that either have a hub, such as Philips Hue, or use a cloud service - for example, LIFX - that can relay commands from your smartphone to the cloud and back to the smart light, if you're not connected to the same Wi-Fi network.
Our article about how smart lights work offer further in-depth reading.
Can you put smart bulbs in any lamp?
In most cases its possible to replace your existing bulb with a smart light, however you will need to check that the smart light is available in the same fitting your current bulb uses. Most smart lights come in screw or bayonet fitting, while some brands also offer GU10s and Candle Bulbs.
In some cases, smart light bulbs are bulkier that standard bulbs, for example the LIFX A19/A60 bulb, which may mean in some cases it protrudes from your existing lamp or shade - a look, which you may not be happy with. So always check the dimensions of the smart light against your existing bulb.
It's also important to remember, that once you swap out an existing bulb for a smart light and pair it with the relevant app, you'll need to use the app or a voice assistant to turn it on and off. If you use the light's own switch, once its turned off, it can no longer be controlled by the app or compatible voice assistant.
How we test smart lights
To compare the best smart lights we evaluate how simple they are to install and control. We assess how quickly they respond to commands such as dimming or brightening the smart light bulbs, as well as changing the color and creating groups of smart light bulbs that can be controlled at the same time, both when we're at home and when we're away from our property.
We also assess each design on any voice control capabilities and it's home automation features. For each model we wanted to know how much choice in different light fittings were offered, the extra kit such as hubs, dimmer switches and motions that's also available for the smart lights and that it didn't require reading a thick instruction manual before use.
Sign up to receive daily breaking news, reviews, opinion, analysis, deals and more from the world of tech.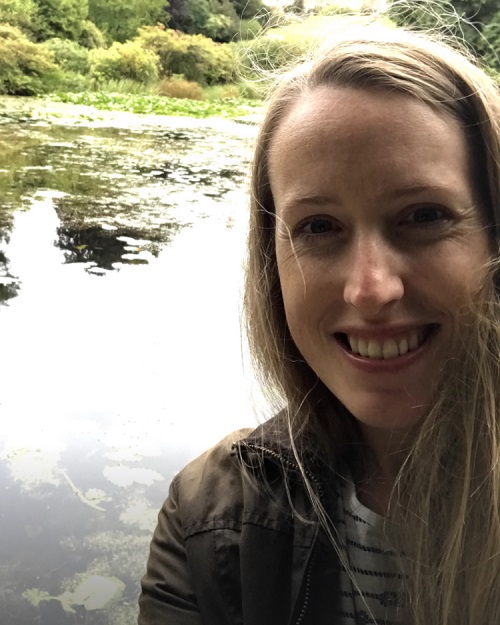 Jennifer Oksien is TechRadar's Homes Editor. Jennifer (Jenny) has over a decade of experience as a digital product writer specialising in appliances, smart tech and mattresses for some of the UKs leading retailers and magazine titles such as Real Homes, Ideal Home and Livingetc. Generally, you'll find her watching the latest Netflix series, digging around in the garden or attempting to make a cake that is edible.