Best smart home devices 2023: automate your home with these gadgets
Best
Contributions from
last updated
Smarten up your home with the best smart home gadgets we've tested.
VERDICT
REASONS TO BUY
REASONS TO AVOID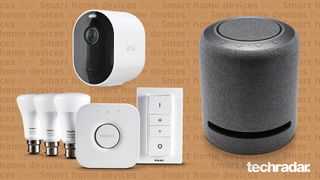 (Image credit: TechRadar)
Transform your dumb home to an interactive one with the best smart home devices. Maybe you want easier accessibility due to an injury or out of convenience. Maybe you want to save energy. Or, maybe you're just a fan of technology like us and enjoy turning your living room blue while watching the latest Avatar movie.
You'll want a smart hub to start, with many people turning to the best smart displays and smart speakers to help control all the other devices situated around the home. These devices typically feature a voice assistant like Amazon's Alexa, Apple's Siri or Google's Google Assistant that interact with you as you make commands to adjust a device or get an update on the weather.
Using one of these hubs then, you can minimize the energy consumption of your smart lights by having them turn off automatically at certain times of day (or turn blue for ambiance). You can upgrade your safety with the best home security cameras or smart locks. And, you can even turn some of your not-so-smart devices into smart ones by plugging them into the best smart plugs and switches.
As we're constantly testing and reviewing smart home devices, we keep a close eye on the best available, taking into account their pricing, feature set and specs to help you find the right ones to install in your space.
Best smart home devices of 2023
The best smart light bulbs are the easiest way to start your smart home journey, and there's no better out there than the Philips Hue. Simple to install - just swap your existing bulbs with smart Hue bulbs - or opt for any of Hue's array of LED table and floor lamps, wall lights both for inside and outdoors, ceiling pendants, light strips, and even light bars. They're responsive and have plenty of choice in colors and effects.
On test, we found a range of customizable scheduling options, too - for example, we were able to set outdoor lights to come on at sunset but go off at 2am rather than waiting for sunrise.
You will need to get the Philips Bridge, which is kind of like a hub for your lights. If you want to control them when you're away from home - they have Bluetooth built-in, so you can control them when you're close by. However, this also adds HomeKit support to Alexa and Google Assistant integration. They're also the most expensive smart bulb on the market, but we think they're worth every penny.
Read the full review: Philips Hue
How we test smart home devices
To assess the best smart home devices, we evaluate how simple they are to install and control. In addition, we rate how responsive they are to commands from smartphones and voice assistants, both when we're at home and away from our property.
We also look at how well they integrate with other smart home devices when creating home automation and the extra kit required to fulfill the smart functions we'd expect them to offer. We also evaluate the style and if they blend into your home or stick out like a sore thumb.
How to choose the best smart home devices for you
What to consider when buying smart home devices
Building your smart home from scratch is a big process, and there are a few things to consider before diving in.
First, decide which voice assistant would suit you and your household the best. Alexa, Google Assistant, and Apple's HomeKit each have their pros and cons, and you should be aware that not all smart devices integrate with all assistants. So, if you already have a preference or own some smart home devices already, that will ultimately feed into your choice.
For example, if you already own a Ring doorbell, then you might get the most out of an Alexa-led smart home. Similarly, a Nest security camera will always work most seamlessly with a Google Assistant. This can be in the form of a smart speaker or display. Again, our guide on what to consider when designing your smart home should be able to help you identify the ideal smart home system for you.
Also, think about installation, and if you can install them yourself, such as smart light bulbs, or whether they need a professional to visit your home, such as smart thermostats, or if you're considering smart electrical sockets, for example.
Finally, check whether you need to invest in a smart home hub to make the devices work together or whether any smart speakers or smart displays you already have in your home can do this job for you. Alternatively, online services such as IFTTT can make some compatible devices work together to perform particular automation without the need for a hub at all.
Are smart homes worth it?
Even after reading this article, you may wonder whether assembling a smart home is worth the effort. Creating an automated home takes plenty of time, patience, and, in some cases, money, but it will also make like much easier and more efficient once it is up and running.
If you're still unsure, perhaps consider dipping your toe in the water with something more affordable and simple to install (and uninstall). Smart plugs are perfect for this, as they simply connect to your existing electrical outlets and automate everything from lighting to appliances. You can use your smartphone to control these devices - once you've turned the lights off without leaving the sofa, you'll never return to a dumb house again.
When you're ready to take the next step, throw a smart speaker or smart display into the mix to use your voice to control your smart home gadgets and create some basic home automation.
If you're the forgetful type, being able to switch off the coffee maker, hair straighteners, or even the light that you accidentally left on without having to return home makes your life easier. It ensures you're not wasting energy and money at the same time.
Sign up to receive daily breaking news, reviews, opinion, analysis, deals and more from the world of tech.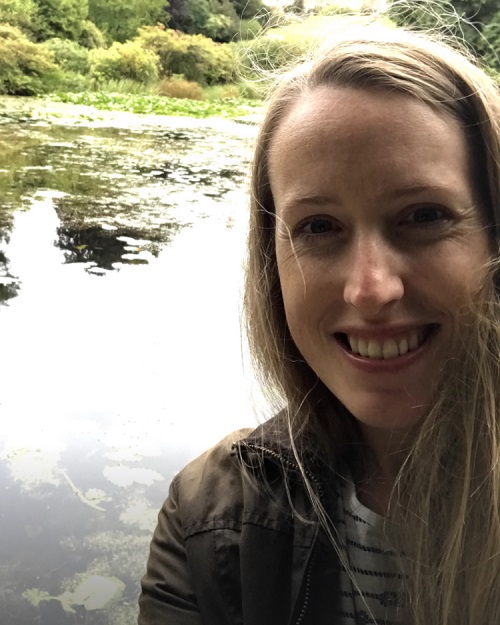 Jennifer Oksien is TechRadar's Homes Editor. Jennifer (Jenny) has over a decade of experience as a digital product writer specialising in appliances, smart tech and mattresses for some of the UKs leading retailers and magazine titles such as Real Homes, Ideal Home and Livingetc. Generally, you'll find her watching the latest Netflix series, digging around in the garden or attempting to make a cake that is edible.