The Google Pixel Tablet delivers great value for a home tablet that doubles as a smart display, but it could have been so much more (and it could still be). It's not the most premium slate for the price, and it's smaller than you'd expect, but it delivers in some impactful ways, including great performance and great sound, on or off the speaker dock. The software still feels like a phone trying to be a tablet, especially when you run third party apps but hopefully the Pixel Tablet marks the start of a serious commitment by Google to improve Android on tablets, because this slate is ready for Android to catch up.
Pros
+

Great value for a tablet and speaker dock combo

+

Home screen controls are useful and improving

+

Excellent sound for immersive audio
Cons
-

Android still seems a phone OS shoehorned into a tablet

-

Soft-touch back picks up dirt and fingerprints

-

Smaller than the '11-inch' marketing makes it seem
Why you can trust TechRadar We spend hours testing every product or service we review, so you can be sure you're buying the best. Find out more about how we test.
Pixel Tablet: one-minute review
The Google Pixel Tablet presents itself as the Android tablet fans have been waiting for, but even though it's solid value and a worthwhile device for its purpose, you might want to wait a little longer. That's because the Pixel Tablet does a great job as a homebody and a home controller, but it also highlights Android's perpetual shortcomings as a truly mature tablet OS, at least as it stands right now.
At 11 inches, the Pixel Tablet sounds like it's going to be a big device, but it's actually quite small; thanks to the narrow aspect ratio. If you wondered how Google could offer premium performance as well as a speaker dock for the Pixel Tablet's entirely reasonable price, it's by keeping the screen small and the materials on the affordable side.
Everything runs well, whether it's high performance games or multi-device home controls; or rather, everything from Google runs well. Many third-party apps still shrink and stretch to fit the screen like they are running on a giant phone. In fact, apps look worse on the Pixel Tablet than they do on other Android tablets, which is both a hard feat to accomplish and entirely fixable with future software improvements.
I can't help but wonder if the Google Pixel Tablet wouldn't be a much better device if Google let somebody else build it and spent its time focused on software improvements instead. While the Pixel Tablet is better overall value than comparable slates, Google could actually learn a lot from Samsung and OnePlus, when it comes to making the best tablets.
The Pixel Tablet is a device I ended up not using as much as I expected, partly by design and partly because my phone is just better. When I did use it, it was surprisingly entertaining, with features that other tablets can't match. Still, there's too much room between what needs to be improved and what Google got right out the box on its new tablet. The good news is that when this tablet improves, all Android tablets will benefit.
Google Pixel Tablet review: price and availability
Starts at $499 / £599 / AU$899
Available immediately in 128GB and 256GB options
Speaker dock is included, you can buy more docks
When Google told us a year ago that it would be launching a premium tablet, the price was a big question. When we learned that it would have an 11-inch display, and it would include a speaker dock, the price became the only question. Thankfully, Google is offering its Pixel Tablet for $499 / £599 / AU$899, which is in the same range as a base model iPad 10.9 (2022) ($449 / £499 / AU$749).
That's a fine price for the Pixel, though you can spend more if you want more storage or more charging speaker docks to strew about your house. My review unit came in Rose, which is currently a US exclusive color and only available with 128GB of storage space. I never missed the extra storage, though after using this combo for a couple of weeks I'd consider buying more charging docks.
You cannot buy the Pixel Tablet without the charging dock, even though the dock is not necessary for charging. The dock is an anomaly. When you slap the Pixel Tablet onto the dock, you get much better sound, but the dock won't work without the Pixel Tablet.
It can't act as a Bluetooth speaker or a Nest Mini-type of smart speaker. It can't even link with other Pixel Tablet charging speaker docks for a multi-room effect. That would have added a lot more value to the total package and is either an oversight by Google or the foundation for a new premium dock with such functionality to be served up after launch for a little extra.
Still, for the price the Pixel Tablet is solid value; you get the best mobile processor Google makes – the same chipset it uses in the Pixel 7, Pixel 7 Pro, and even the new Pixel 7a. So, how does Google keep the cost down?
The Pixel Tablet feels a bit cheap. The back is plastic and although Google has finished it with a 'nano-ceramic' coating it picks up dirt like a magnet. Even though it sports an 11-inch screen, those inches stretch across a very narrow 16:10 aspect ratio, so the tablet is much smaller than you'd expect. It's small enough that I could palm the device in one hand, if I were using it in portrait.
If you need the biggest display, the iPad 10.9 actually uses a larger screen, and the OnePlus Pad is much bigger, both for around the same price. For the combo value with the charging speaker dock, however, the Pixel Tablet is still a good buy; especially if you buy one or two more docks to give the Pixel a home throughout your home.
Pixel Tablet review: specs
Same Tensor G2 chipset as in the Pixel 7 family
Smaller display also means a smaller battery
Cameras are for utility, not taking photos
Swipe to scroll horizontally
| | |
| --- | --- |
| Starting price | $499 / £599 / AU$899 |
| Operating system | Android 13 |
| Chipset | Google Tensor G2 |
| Memory | 8GB (LPDDR5) RAM |
| Storage | 128GB / 256GB (UFS 3.1) non-expandable |
| Display | 10.95-inch 16:10 (2560 x 1600) LCD |
| Weight | 493g |
| Battery | 27Wh |
| Charging | 15W |
| Cameras | 8MP front, 8MP rear |
The Pixel Tablet packs plenty of power, thanks to the Google Tensor G2 chipset included. While some Android tablet makers use underpowered processors, Google has used its best platform – the same processor it designed for its best smartphone to date, the Pixel 7 Pro. Of course, it's also the chipset in the affordable Pixel 7a mid-ranger, but Google is smart to make this platform in bulk.
On a phone, I might be more concerned about the Tensor G2 getting hot or draining the battery too quickly. That isn't a concern on this tablet. There's enough room in the chassis to dissipate heat and I never felt the tablet get warm, even when I was playing games for extended periods.
You'll be doing plenty of photo editing with the Pixel Tablet, but the camera specs mean the sensors on offer aren't really built for photography in the way the cameras on Pixel phones are. That's fair for the price, though competitors do pack more megapixels in the rear camera, at least.
You can buy the Pixel Tablet with 128GB or 256GB of storage, but since this tablet is more of a home device – built to sync with Google's services – there isn't much reason to buy the higher capacity variant. If you plan on traveling a ton and downloading movies, you may want a tablet with a larger display, like the OnePlus Pad.
There is only one option for memory: 8GB of RAM, which is enough if only because the Pixel Tablet doesn't excel at multitasking. You can run two apps in a split screen view, but the process isn't as easy as it is on equivalent Samsung or OnePlus Android tablets, so I frequently forgot to use the feature.
Pixel Tablet review: display
Display is 11-inches diagonally but still small
Color modes can leave display looking warm
Great for portrait reading, ironically
The Pixel Tablet display's is good, but it isn't a standout feature for the device and it isn't the best in a tablet you can buy at this price. As I've mentioned, the 11-inch measurement from Google's marketing makes this sound like a much larger tablet than you'll find when you open the box. The actual screen area is smaller than an iPad 10.9-inch, and much smaller than an 11.6-inch OnePlus Pad, available for around the same price.
The OnePlus Pad's display also looks better, with a sharper and brighter panel than the Pixel Tablet's LCD. If you want the best quality, I'd go with the OnePlus or a Samsung Galaxy Tab S8; if you can afford it. The Pixel Tablet looks very nice, and it can run 4K videos just fine. It just isn't the best tablet display out there.
That said, it's probably one of the best smart home displays you'll find, and when it sits on the included charging speaker dock, it looks fantastic showing off photos or offering smart home controls. Google sent me a Nest Indoor Camera as well, and I could see a live view of the action in a small window on the Google Home control screen, crisp and clear.
The display just seems wasted by software mistakes. The screen is mostly dark when apps run in a letterbox. The multi-window view should look great on the long and narrow screen, but it's not as intuitive as the drag-and-drop ease of competitor tablets. Google needs to improve a lot of software before we can get excited over the hardware.
Pixel Tablet review: design
Display aspect ratio means it's smaller than expected
Soft touch finish draws dirt and grime
Hard to remove from speaker dock without practice
While the Pixel Tablet is just as wide as the OnePlus Pad, it's almost an inch less tall, when you hold both in landscape orientation.
As such, it's a tall tablet when held in portrait and, in fact, most apps seem to prefer this orientation, as I'll explain later. That's ironic, considering the whole design is seemingly styled for for landscape usage.
The speaker charging dock only works in landscape mode. The available Pixel Tablet Case also has a stand that allows for flexible landscape angles. The four speakers are all on the sides of the tablet, firing left and right, if you hold the tablet in landscape mode.
The volume rocker is definitely made for landscape use, as it turns the volume up when you press to the right, even if that direction becomes down when you hold the tablet in portrait mode. Yes, sometimes you press down to turn the volume up.
My review unit came in Rose, as I mentioned. It's a pale pink hue and understated enough to complement a wide array of home decor styles. It's pleasant without looking like a productivity machine or a slab of tech. The back uses a soft-touch nano-coating finish, which is nice and not glossy, but draws dirt terribly. I kept alcohol swabs nearby whenever my tablet wasn't in its case, worried that I'd stain the finish before I'd taken my final review photos.
The speaker dock sadly doesn't match the rose color; it comes in a light grey; which would presumably best suit the Porcelain colorway the Pixel Tablet can also be had in. The tablet holds quite firmly to the dock by way of its integrated magnets. In fact, it took a few days of practice removing the slate before I got the leverage just right. I still manage to knock things over if I try to grab the Pixel Tablet and go. Connection to the dock is a two-handed affair, especially for beginners.
When the Pixel Tablet is mounted on the dock, the speaker unit is entirely hidden, or at least unnoticeable from the front. When the tablet is not docked, the speaker looks bare. It doesn't blend in as well as a Nest Mini speaker, for instance, nor does it have any functionality when the Pixel Tablet is not magnetically attached, which feels like a missed opportunity in Google's part.
Pixel Tablet review: software
Home controls are a standout feature
I expected a lot more Android improvements
Many third-party apps look worse on Pixel Tablet
The main reason that I was excited to see what a tablet built by Google from the ground up in 2023 would off primarily centered around Android's long history of offering up a terrible tablet user experience, and sadly it still needs further refinement.
Apps look worse on the tablet than on a phone, because many are simply stretched versions of their phone equivalents. There are few widgets made to take advantage of the big tablet screen, however, multi-window features are lacking and multi-tasking is not easy to navigate.
I'm sad to say that none of these problems were improved by Google's own (re)entry into the tablet market. The Pixel Tablet not only ignores many of those issues, it actually makes some problems worse. Many apps look worse on a Pixel Tablet than they do on other Android tablets, which seems impossible to imagine. But nothing important, though, right?
Wrong. Facebook looks terrible. Instagram looks worse. For some reason, many apps use a very narrow, letterbox version when the Pixel Tablet is held in landscape mode. These same apps draw across the full screen on my OnePlus Pad. Somehow, Google's own software is telling apps to draw particularly poorly.
Other apps have been improved and optimized for the Pixel Tablet, and Google will give you a list of more than 80 such entries. Of those, 46 are apps created by Google or part of the basic Android system, like the calculator. The calculator is very nice on the Pixel Tablet actually; it fills the screen. Twitter, meanwhile, looks better on my phone than on this tablet.
That's a big problem, and part of why I didn't use the Pixel Tablet nearly as much as I had initially planned on. Many apps just look better on my phone. Why bother staring at the big letterbox bars next to my Goodreads app when I can just use my phone instead. My phone gives me around the same screen area for the app as the tablet, and that's a big problem.
There must be a fix for this. If apps work better on other Android tablets, there is no reason Google can't fix this with a software update to its own slate.
Third-party app issues aside, the Pixel Tablet serves as a great platform for Google's own apps. The Home controls are very useful and easy to access for anybody in the home, when the tablet is docked. That said, I was expecting a prettier home control interface, but it does a nice job with all of my devices and favorite tasks. It would look more robust if I had more than one camera, as the home control screen provides a live view window of your security setup.
The best part about the Google Pixel Tablet software is the way it allows for multiple users, each with varying levels of control. When the tablet is docked, it will accept home control voice commands from anybody. Registered users can gain deeper access if the Google Assistant knows their voice.
Unlike even the best Apple iPad, the Pixel Tablet lets you set up multiple users with their own environment. It has a fingerprint scanner on the power button, so each user can register up to five fingers and sign in quickly to their own account too. There is also a Kids Space mode as well, if you want to give your kids their own virtual space.
Google Pixel Tablet review: performance
Excellent processing power, thanks to Tensor G2
Fast photo editing and gaming
New features created some lag, which is curious
The Pixel Tablet packs plenty of processing power, using the same Tensor G2 chipset as the Pixel 7 Pro. Other Android makers tend to underpower tablets, especially compared to their best phones, but here Google gives the Pixel Tablet its best (and currently its only) chip platform.
The benefits of the Tensor G2 come with Google-exclusive features, and on the Pixel Tablet that is mostly found in the Photos app. The Pixel Tablet is the first tablet and the largest screen to work with Photo Unblur, Magic Eraser, and other cool Google Photos features found only on Pixel devices.
That doesn't mean the Pixel Tablet can't handle gaming and other performance tasks. It had no trouble running games at 60fps or better, even highly detailed games like Marvel Snap and Call of Duty. I was dominating in multiplayer, which only happens when my hardware is superior, so the Pixel Tablet will satisfy Android gamers, for sure.
The first time I had a performance hiccup with the Pixel Tablet was after the latest Pixel feature drop. Google added Cinematic Wallpaper to my review sample, and creating a new wallpaper was the first time I saw the Pixel Tablet pause to think. Usually, it just answers without delay. I'm curious what caused the bottleneck and whether other new features from Google will be equally taxing; as AI and machine learning computation become more important.
Google Pixel Tablet review: battery
Battery life was acceptable
You'll probably charge it more than most tablets
A smaller screen still means less battery
I didn't worry about battery life with the Pixel Tablet until the end of my review period, when I took the tablet on the road for a long weekend. Until then, the tablet was almost always docked when it wasn't being used, and that means it stayed charged. That's not the way I use most tablets, so Google is definitely onto something with the included charging speaker dock.
A bigger screen means a bigger battery, so tablets already have much larger batteries than smartphones. Most of the time, I charge a tablet once and then use it for days and days before I need to charge it again. Then it runs out of juice at a bad moment and I'm stuck connected to a wall outlet for a few hours, because those big batteries charge slowly.
That never happened with the Pixel Tablet, not while I was at home. I decided to leave the dock on my kitchen's passthrough counter, shared with the living room. That way I could rotate it to check timers or the weather from wherever I liked. It was also a convenient place to pick up and put down the Pixel Tablet as needed.
This is so much easier than relying on a USB charging cable. Even the best tablets are harder to hold with a USB cable inserted, and they take hours to charge. Including a charging dock is a boon, but making it a nice speaker is icing on the cake.
Away from home, the battery didn't last as long as my other tablets, but that's because it's smaller than most rivals. It still managed more than a full day of video playback, though gaming drained the battery much faster than I'd like.
Thankfully, you don't need the charging dock, because the Pixel Tablet charges just fine over USB-C. The dock uses magnetic connectors, not wireless charging, so this won't be one of the rare tablets you can charge on a wireless pad.
Should you buy the Pixel Tablet?
Swipe to scroll horizontally
Pixel Tablet report card

| Attributes | Notes | Rating |
| --- | --- | --- |
| Value | The speaker dock makes it a great combo deal you can't find elsewhere | 4 / 5 |
| Display | Smaller than expected, and not a standout feature | 3.5 / 5 |
| Design | Simple and elegant for the home, but it could pick up dirt | 3 / 5 |
| Software | Google apps work great, but third party apps have too much trouble and look terrible | 3 / 5 |
| Performance | Solid performance whether controlling home cameras or playing fast games | 4 / 5 |
| Battery | Good battery life made better by a charging dock that keeps you topped up | 4 / 5 |
Buy it if…
You were considering a smart display and a tablet
If you've been thinking about getting a smart display, but maybe holding off because you're also budgeting for a new tablet, I've got great news! The Pixel Tablet is exactly what you want.
You like the dock and will probably buy more
The charging speaker dock makes so much sense, my only problem was deciding where to put it. If you like the dock and would put one in every room, the Pixel Tablet will know exactly where it sits in your home.
You have Nest doorbell and cameras
The Pixel Tablet works great with a wide variety of smart home brands, but that Home control screen seems made for video, so Nest doorbell and security camera owners will love the way the Pixel Tablet looks.
Don't buy it if…
You want the biggest, best tablet screen
Sure, Google says it's 11 inches, but that's diagonal, not height and width. You'll get more screen area from a 10.9-inch iPad, and sharper, brighter display on many Android competitors.
You aren't going to use the speaker
You can't buy a Pixel Tablet without the charging speaker dock, so if the added speaker and home base isn't appealing, you'll find more value in another tablet.
You travel a lot and don't need home control
The Pixel tablet has a smaller display, which means a smaller battery than competitors. If you're traveling a lot, you might appreciate a bigger display with longer battery life.
Also consider
Not convinced by the Pixel Tablet? Here are a few other options to consider:
Swipe to scroll horizontally
| Header Cell - Column 0 | Google Pixel Tablet | OnePlus Pad | Apple iPad 10.9 (2022) | Samsung Galaxy Tab S8 |
| --- | --- | --- | --- | --- |
| Price | $499 / £599 / AU$899 | $479 / £449 / AU $??? | $449 / £499 / AU$749 | Starting at $699.99 / £649 / AU$1,099 |
| Base storage | 128GB | 128GB | 64GB | 128GB |
| Screen size | 10.95-inch LCD | 11.61-inch IPS LCD | 10.9-inch TFT LCD | 11-inch TFT LCD |
| Chipset | Google Tensor G2 | MediaTek Dimensity 9000 | Apple A14 Bionic | Qualcomm Snapdragon 8 Gen 1 |
| Battery | 27Wh | 9,510mAh | 28.6Wh | 8,000mAh |
| Charging | 15W | 67W | 30W | 45W |
| Cameras | 8MP main, 8MP front | 13MP main, 8MP front | 12MP main, 12MP front | 13MP main, 6MP ultra wide, 12MP front |
| OS | Android 13 | OxygenOS w/ Android 13 | iPad OS 16 | One UI with Android 13 |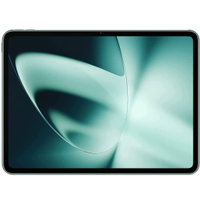 OnePlus Pad
The OnePlus Pad manages to one-up Google's slate in many ways, and for around the same price as a Pixel Tablet you get a bigger display, a better design, and surprisingly better software, which runs your favorite apps better than the Pixel Tablet.
Read our OnePlus Pad review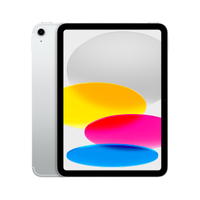 Apple iPad (2022)
The Pixel Tablet costs a bit more than the base model iPad, and it isn't a nicer tablet on its own, though the included charging speaker dock makes it a winning combo. If you're looking for a great, simple tablet on its own, the iPad might be a better pick.
Read our Apple iPad 10.9 (2022) review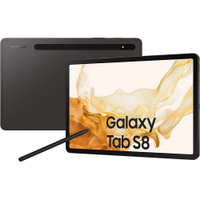 Samsung Galaxy Tab S8
Samsung's flagship tablets have flagship prices, but you can't find a better display or more features for the price. Samsung tablets are multi-tasking masters, making them great for productivity, and they come with a super-sensitive S Pen stylus. For just a bit more money, you get a lot more tablet.
Read our hands-on Galaxy Tab S8 review
How I tested the Pixel Tablet
I used the Google Pixel Tablet as my primary tablet as well as my primary home controller for a review period of a couple of weeks. I used the tablet to control my smart home gear, which includes a Honeywell thermostat, Wiz light bulbs, a Nanoleaf shapes display, iRobot vacuum and mop robots, and a Google Chromecast connected to my TV. Google provided a Nest Indoor Camera for review as well.
I used the Pixel Tablet with a variety of streaming services, using both download and streaming features. I also used the tablet extensively for photo editing, viewing, and organizing; especially with Google Photos, but also with Adobe Lightroom. I played games with the tablet – including Call of Duty Mobile – while docked on the charging speaker dock, with an Xbox wireless controller connected via Bluetooth.
I used the Pixel Tablet while traveling, taking it on a family trip and using the tablet as my main screen for entertainment while I was away. I checked email, used it for web browsing and communication, and also checked my Nest Indoor Camera from away, using the same Home control screen found when the tablet is docked.
For battery testing, I spent time using the tablet nonstop until it died, then charged it again to check the long charging times. Otherwise, I kept the tablet docked on its charging station, so it was almost always fully charged when I used it at the start of each day.
I tested the tablet with benchmarking software TechRadar's mobile team relies on for internal note keeping and reference, but I typically prefer to report performance only in terms of real world use cases and responsiveness.
First reviewed June 2023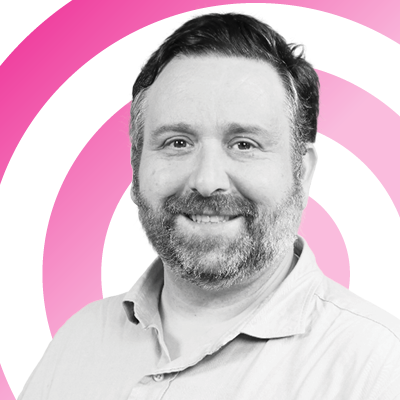 Phil Berne is a preeminent voice in consumer electronics reviews, having reviewed his first device (the Sony D-EJ01 Discman) more than 20 years ago for eTown.com. He has been writing about phones and mobile technology, since before the iPhone, for a variety of sites including PCMag, infoSync, PhoneScoop, and Slashgear. He holds an M.A. in Cultural Theory from Carnegie Mellon University.
Phil was the internal reviewer for Samsung Mobile, writing opinions and review predictions about top secret new devices months before launch. He left in 2017. He worked at an Apple Store near Boston, MA, at the height of iPod popularity. He has been a High School English teacher at Title I schools, and is a certified Lifeguard. His passion is smartphones and wearables, and he is sure that the next big thing will be phones we wear on our faces.