If refitting your entire door lock sounds like too much hassle, you're in luck - the SwitchBot Lock rethinks high-tech solutions and takes a simpler route to success. Instead of using complex internal machinations, the Switchbot simply rotates your existing door lock's thumb turn to lock and unlock your door. It also comes with a magnet to detect when it's left open. Unfortunately, the software lets it down a little in practice.
Pros
+

Works with thumb turn and two-key doors

+

More affordable than most smart locks

+

No need to remove existing locks
Cons
-

The software is a bit rubbish

-

Bulky and protruding

-

Installation instructions could be clearer
Why you can trust TechRadar We spend hours testing every product or service we review, so you can be sure you're buying the best. Find out more about how we test.
Two-minute review
The SwitchBot Lock isn't your average smart lock. In the nicest way possible, it's about as dumb as a smart lock can be - but that's no bad thing.
SwitchBot is somewhat of an anomaly in the smart home space. A majority of its creations are designed for retrofitting smart homes and making regular switches, blinds, and locks a bit smarter, filling an important role in an otherwise daunting transition from dumb to smart home. In line with this, the SwitchBot Lock is essentially a bolt-on motorized thumb turn or key rotator, sprinkling in a few neat features to give it that smart edge. It's pretty affordable, too, at $99.99 / £129.99, and is available directly from SwitchBot's online store or Amazon.
The best way I can describe how the SwitchBot Lock works is by comparing it to that steampunk-esque futuristic view of smart locks people in the 60s or 70s would have conceived but with added functionality, thanks to its (albeit somewhat limited) app. Essentially, a motorized thumb turn adapter on the lock just turns the lock on demand when the iOS, Android, or Apple Watch app – or compatible third-party software – sends a command when the user presents a SwitchBot Tag or uses a SwitchBot Remote or Keypad.
What's in the box?
- 1x SwitchBot Lock, with adhesive, 2x CR-123A lithium batteries and 4x screws in situ
- 1x PH1 cross-head screwdriver
- 1x magnet with adhesive in situ
- 1x spare adhesive pad for lock, 1x spare adhesive pad for the magnet and 4x spare screws
- 2x SwitchBot tags
Other: Wet wipe, user manual, memo stickers for tags
Instead of removing your existing lock and head-scratching to find out if it's compatible with the smart lock replacement of your choice, the SwitchBot Lock is almost ambivalent to lock type, so long as you have a single cylinder deadbolt with a thumb turn or a lock that can be operated with a key in situ on either side of the door. You can find out for sure if your lock is compatible with SwitchBot's handy lock guide.
It's bulky and a little unsightly at 2.9 inches thick, protruding from the door significantly, especially if your rose is already on the larger side. SwitchBot has tried to make up for this unfortunate reality by keeping the design simple and slick. For the most part, it achieves a decent-looking device, and considering its ease of application versus other smart locks, it's a concession I find acceptable.
The Switchbot comes in two colorways, black and silver, and is incredibly easy to install - even I as a DIY school dropout found it near-impossible to mess it up. Plus, it's almost entirely tool-free, barring four screws you'll need to remove and replace underneath the battery cover to change the adjustable base adapter's distance from your door. A small screwdriver is included for the task.
Also worth noting is that you can't share one-time codes for your SwitchBot to give access to people outside of your household. While you can remotely grant access, if you regularly let out the property, or have a cleaner or dogsitter, you'd need to add them to the household within the app.
The batteries are somewhat of a peculiarity; the SwitchBot Lock uses two CR-123A lithium batteries, a common theme among other SwitchBot accessories, including the keypad. They have a decent enough lifespan of six months, based on using the lock 10 times a day, but given that these batteries are more costly than regular batteries, it might be worth investing in rechargeable backups.
Overall, I would absolutely recommend the SwitchBot Lock as the best smart lock to anyone not ready to make the leap to full-blown smart locks, renters, and those on a budget. I expected to find a lot more issues, given it's on the cheaper side and is a bit of a fixer-upper, but it won me over. I didn't experience any issues with locks getting stuck, but it's worth noting customer reviews have noted the occasional issue.
It's not for everyone, given a few of its design niggles and practicality issues – not to mention its poor app – but for a lot of people, this will more than fit the bill.
SwitchBot Lock review specifications
Swipe to scroll horizontally
The specs of our SwitchBot Lock review unit

| | |
| --- | --- |
| Price | $99.99 / £129.99 |
| Combatibility | Check SwitchBot's up-to-date compatibility list |
| Dimensions | 4.4 x 2.3 x 2.9-in / 11.2 x 7.3 x 5.9 cm |
| System requirements | iOS 11.0, Android 5.0, and Apple WatchOS 4.0 or above. |
| Third party services | Alexa, Google, Siri, IFTTT, SmartThings, LINE Clova, API |
| Control methods | SwitchBot App, SwitchBot Tag, SwitchBot Remote, SwitchBot Keypad, SwitchBot Keypad Touch |
| Power input | 2x 3V CR123A |
SwitchBot Lock review: set up
Nailing the placement of the SwitchBot Lock is important, and it's worth checking out the orientation of your handle, lock, and any windows on your door before purchasing the SwitchBot Lock.
While it can be installed horizontally or vertically, the door I tested on had a handle above the lock and a window to the right, meaning I had no choice but to put the SwitchBot directly below the handle, knocking the clunky device whenever I opened the door. This won't be a problem for a majority of doors but do double-check beforehand.
To install the lock, just switch out the thumb turn adapter to whichever of the three included sizes fits your thumb turn best, remove the screws from the adjustable base adapter and hold the lock to the inside of your door, making sure the thumb turn adapter fits over the thumb turn with a little bit of leeway.
Once you've determined how many notches the base adapter needs, you can refit the screws, remove the cover on the self-adhesive patch and stick it onto your door. This self-adhesive is aggressively sticky, so watch out if your doors are painted or varnished, and make sure to keep it straight. Once it's in situ, remove the battery cover, pull out the plastic tab from behind the batteries, and then the lock will come to life. All that's left to do is place the magnet >30mm away from the lock and you're all set to calibrate the lock.
To do this, you'll need to download the app on iOS, Android, or Apple Watch and pair the device, then use the thumb turn to demonstrate the motion needed to lock and unlock the door, as well as calibrate when the door is left ajar.
On the mobile apps, you can add more locks to your home (including to the same door for when you have multiple locks, though the real estate needed might make this impossible at worst, unsightly at best), receive notifications for any issues with the lock and set up audible notifications for when your door has been left open or unlocked, as well as automatic locking. There's also the ability to set up scenes with other SwitchBot devices, which I found to be clunky and not very user-friendly. Overall, the apps all felt a bit lacking, but as it's a budget-friendly device, that's not too surprising.
Alternatively, you can connect your new smart lock to third-party services, including Amazon Alexa, Google Home, Apple Siri, IFTTT, and SmartThings. The new SwitchBot Hub 2, older SwitchBot devices are now Matter-compatible too. Several add-ons can make the SwitchBot sing - in particular, the SwitchBot keypad, which has both a fingerprint touch and a basic numeric keypad form factor.
Should I buy the SwitchBot Lock?
Swipe to scroll horizontally
SwitchBot Lock score card

| | | | |
| --- | --- | --- | --- |
| Row 0 - Cell 0 | Switchbot lock | Nest x Yale smart lock | Schlage Sense smart lock |
| Price | $99.99 / £129.99 | $249 to $428 | $260 |
| Dimensions | 4.4 x 2.3 x 2.9-in / 11.2 x 7.3 x 5.9 cm | 4.5 x 2.5 x 80-in / 11.66 x 6.58 x 1.79 cm | 5 x 3 x 2.2-in / 12.7 x 7.62 x 5.59 cm |
| System requirements | iOS 11.0, Android 5.0, and Apple WatchOS 4.0 or above | Nest Connect / Nest Guard | Bluetooth 4.0 |
| Third party services | Alexa, Google, Siri, IFTTT, SmartThings, LINE Clova, API | Google | Ring, Apple Homekit, Amazon, Google |
| Control methods | SwitchBot App, SwitchBot Tag, SwitchBot Remote, SwitchBot Keypad, SwitchBot Keypad Touch | Nest app | Schlage sense app |
| Power input | 2x 3V CR123A | 4x AA batteries | 1x 9V |
Buy it if...
You aren't ready for a full-blown smart lock
Whether you're a renter or just dipping a toe into the waters of smart homes, the simplicity of the SwitchBot Lock as a retrofitting device is fantastic.
You have a lock that's largely incompatible with other smart locks
The SwitchBot Lock is much more widely compatible than other smart locks thanks to its bolt-on design, meaning you can finally live your futuristic smart home dreams without breaking out the toolkit.
You're on a budget
The SwitchBot Lock is a lot more budget-friendly than more advanced smart locks due to its simpler design and functionality.
Don't buy it if...
You're a design snob
It's not easy to make a big black box that turns locks attractive, and while SwitchBot has done the best it can to make it less of an eyesore, it's still bulky and plain.
You want more advanced smart features
Similarly, the app is not the best looking, nor is it as feature-laden as other apps. I struggled a bit to get it to play nice with third-party controls and found its scenes function limited.
You want to share access keys
It's a real shame SwitchBot skipped over this function, as it makes the SwitchBot Lock unsuitable for homestay hosts and people with regular household staff unless you want to grant them full access to your household in the app.
Also consider
If you're unsure whether the SwitchBot smart lock is the one for you, check out one of these alternative models
Nest x Yale smart lock
The Nest x Yale smart lock is one of the best smart locks we've reviewed, offering a full gamut of features and a wonderfully slick finish.
Read our full Nest x Yale smart lock review.
Schlage Sense smart lock
If you're OK with using HomeKit and/or Alexa, the Shlage Sense is one of the best smart locks available.
Read our full Schlage Sense smart lock review.
How I tested the SwitchBot Lock
I tested the SwitchBot Lock on a thumb-turn door
I used its app to connect to Siri and Apple Watch
I tested the SwitchBot Lock by installing it onto a thumb-turn door lock, assessing the time taken to install and the difficulty of the instructions. I used the app to calibrate and try out the lock's features, including the 'door ajar' and 'door unlocked' notifications.
Read more about how we test
First reviewed June 2023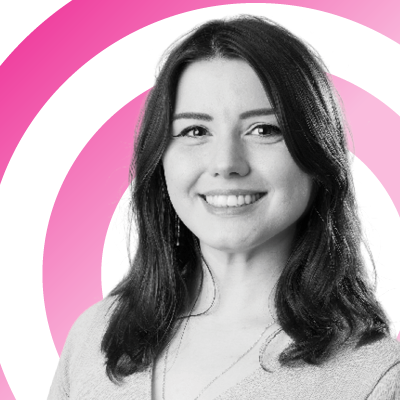 Managing Editor, Lifestyle
Josephine Watson (@JosieWatson) is TechRadar's Managing Editor - Lifestyle. Josephine has previously written on a variety of topics, from pop culture to gaming and even the energy industry, joining TechRadar to support general site management. She is a smart home nerd, as well as an advocate for internet safety and education, and has also made a point of using her position to fight for progression in the treatment of diversity and inclusion, mental health, and neurodiversity in corporate settings. Generally, you'll find her watching Disney movies, playing on her Switch, or showing people pictures of her cats, Mr. Smith and Heady.