OnePlus Buds Pro 2: Two-minute review
To describe the OnePlus Buds Pro 2 as basically being 'AirPods Pro 2 for OnePlus' is not original or clever, but it sure is efficient.
These are noise-cancelling wireless earbuds that, when paired with a OnePlus phone, give you all kinds of great extra features – Spatial Audio, personalized sound, Find My Headphones support and more. Very much like AirPods Pro 2, one might say – and they look a lot like them, and even use the same control system where you squeeze the control sticks. I don't say they're a lot like AirPods to imply that OnePlus is unoriginal – they just are a lot like them. And the AirPods Pro 2 are some of the best noise-cancelling earbuds available today, so being like them is no bad thing.
And the OnePlus Buds Pro 2 even surpass them in places, by coming in cheaper, adding next-gen Bluetooth LE Audio support, Hi-Res Audio via LHDC, and cooler two-tone colors.
Head-tracked Spatial Audio works great here, adding real immersion to movies. The buds are comfortable to wear, and the noise-cancellation is good (though not as good as the absolute best).
But there's a problem, and it's a big one considering that they're still priced close to premium earbuds: the sound quality doesn't match the best wireless earbuds at a similar price. The balance is off – treble and bass are both impressive, but the mid-range doesn't live up to the rest, leaving songs lacking energy, expansiveness and clarity.
For OnePlus fans who want all the latest tricks, they're still a good buy, then – and they're certainly not bad for anyone else. But anyone without a OnePlus phone should strongly think about investing a little more in the Sony WF-1000XM4, or saving a nice chunk and going for the JBL Live Pro 2.
OnePlus Buds Pro 2 review: Price & release date
Released in February 2023
Priced at $179 / £179
The OnePlus Buds Pro 2 were made available to order on February 7th 2023. They're officially priced at $179 / £179. They will be available in Australia, but there's no official price – the price converts to around AU$259, though.
This price is a little awkward. It exists in a bit of a valley, between the likes of the JBL Live Pro 2 and Beats Studio Buds that cost around $120 / £120 – and the likes of the Sony WF-1000XM4 which now cost around $220 / £200.
The closest competitor if you live outside the US is really the Honor Earbuds 3 Pro – which even feature a very similar speaker setup, and cost around £150 / AU$250.
Considering the feature list of the OnePlus Buds Pro 2, they certainly don't seem out of place at this price… but they're getting squeezed from both sides. There's pressure from higher-end earbuds above getting price cuts, and from lower-priced buds that pack features once reserved for expensive models.
OnePlus Buds Pro 2 review: Specs
Swipe to scroll horizontally
| | |
| --- | --- |
| Driver: | 11mm + 6mm dynamic driver |
| Weight: | 4.9g (buds); 47.3g (case) |
| Frequency range: | 20Hz - 40kHz |
| Battery life: | 9 hours (buds); 30 hours (case) |
| Connectivity: | Bluetooth 5.3, LE Audio, LHDC |
| Noise cancellation: | Yes |
| Waterproof rating: | IP55 |
OnePlus Buds Pro 2 review: Features
Android Spatial Audio support
Sound customization features
Bluetooth LE Audio, plus Hi-Res support from OnePlus phones
There's a lot going on here. Let's start with the great connectivity, with Bluetooth 5.3 on-board, including support for Bluetooth LE Audio (ready for whenever it's enabled in more devices). There's also LHDC 4.0 support, and this system is Hi-Res Audio ready – connect to a compatible device, such as the company's new flagship phone (check out our OnePlus 11 review for more on that) and you can turn on Hi-Res Audio through a switch in the settings.
Speaking of the settings (if you have a OnePlus phone), dive in here through the Bluetooth menu and you can run through some sound customization options, including one that runs a kind of hearing test, asking you respond to playing beeps to see what frequencies your hearing is attuned to. It can then adjust the sound profile to compensate. This is the 'Golden Sound' option, it takes only a few minutes to run through, and is worth it.
You can also run a mode that customizes the active noise cancellation, which just takes care of itself for about 30 seconds while the buds are in your ears. You can tweak the EQ in the settings too, and turn on Spatial Audio support.
The adaptive noise cancellation is good, but isn't at best-in-class level. It dampens noise across the range pretty effectively, but leaks in significantly more sudden noise than AirPods Pro 2 or Bose QuietComfort Earbuds II. These two cost more, of course, and the OnePlus' sound-blocking power is pleasing overall, especially with busy music playing. It's just not revolutionary, and that's okay.
The Transparency Mode feels quite artificial in the noise you hear, but absolutely does its job of letting in outside noise, so no major complaints there.
There's support for head-tracked Spatial Audio here, which means that if you're watching a movie with surround sound or Dolby Atmos on your OnePlus 11, it'll feel like you're in a movie theater, where sounds are aligned to the screen being the 'front' of a surround setup. This only works with the one phone model at launch – more are planned, but OnePlus hasn't revealed what they will be, or when.
The call quality from the buds is very good – everyone told me that I came through loud and very clear, which is no guarantee with earbuds.
Google Fast Pairing is supported, so they're instant to set up whether you use them with a OnePlus phone or another Android phone (to pair them with anything else, you'll need to put them in pairing mode, which just requires holding the button inside the case, and was quick and reliable in my experience).
They also support Bluetooth multi-point pairing, so you can switch between two devices easily. This worked generally well for me, with only one occasion where the connection switching didn't work first time, but worked on a second try straight away. There's a 'Find My Headphones' feature, though this works through OnePlus' own system, not Google's version, which is a shame.
The battery life of six hours from the buds and an additional 25 hours in the case (with noise cancellation on) is pretty average – not bad, not great. You can get nine hours and an extra 30 hours by turning ANC off.
There's IP55 sweat-proofing, which should mean they're good against a bit of sweat and rain, but if you're looking for workout buds, you'll be better off with something dedicated – Beats Fit Pro are a similar price.
If want some relaxation time, the Buds Pro includes some chill-out sounds built-in, no phone required. Just hold one of the sticks for three seconds to have nature sounds or white noise piped in. Please note that there's no volume control on the earbuds here.
Finally, there's a feature that can best be summed-up as a 'slouch detection mode' – the buds can detect sub-optimal posture, if you have a OnePlus phone, too.
These features are easily accessible through the settings app on a OnePlus phone, but you'll need the HeyMelody app on other Android phones to access various setup, battery monitoring and personalization options.
In an ideal world, it wouldn't use Hi-Res Audio support that's relatively rare, or Spatial Audio that's locked to a OnePlus phone. But it's not out of the ordinary. Overall, I do love how much has been packed in here.
OnePlus Buds Pro 2 review: Sound quality
Depending on what you're listening too, the OnePlus Buds Pro 2 can start off pretty pleasantly. Treble is bright and sharp, and bass is fairly deep, though not especially heavy, and that's fine – many will prefer it this way. The Chain by Fleetwood Mac shows these two sides off well, and reveals that the treble can contain a lot of detail. Cymbals and higher vocals hit sharply, and roll off well. Bass guitar underpins it all with grit, but never feels overblown – this is what the OnePlus Buds 2 Pro do best. However, we'll come back to The Chain later, because it will turn out to reveal some problems too.
Where the Buds Pro 2 stumble is the mid-range, and Long Time Coming by The Delays was a good showcase for this. It starts off with shining treble, which is handled nicely, but as the song really kicks into gear, it's layered with intentionally dense guitars that absolutely fill the mids, and it's clear that it's just not being handled as well. The song feels relatively flat compared to other buds – the mid-range just doesn't have enough open-ness and drive. It sounds relatively compressed too, and so loses some detail and clarity as well – the dense guitars merge too much and are stumbling over themselves, rather than getting to build on top of each other.
Listening in Hi-Res (via Apple Music, on a OnePlus 11 5G) did nothing to help with the clarity here – more detail in the track data won't help if the resolution isn't there from the speaker end, which appears to be the case here.
I found that turning the active noise cancellation off brings a little more life and balance to the soundstage (as is often the case), but plenty of sound finds its way through the in-ear seal when it's off, so it's very much a double-edge sword. In TechRadar's office, I certainly could turn it off and enjoy slightly better sound, but I could hear a lot of stuff happening around me. I wouldn't turn it off when commuting/outside, for sure.
The Spatial Audio effect is very effective with movies. Sounds swoosh past your head, and take positions in front of you relative to the screen. Compared to the same feature on AirPods Pro 2 used with an iPhone 13 Pro, I would say the OnePlus Buds and 11 combo is marginally slower to respond and realign the sounds when you turn your head, but that's being picky – you don't normally turn your head a ton during a movie the way I do when I'm testing. As a big Spatial Audio lover for movies, I was really impressed by the effect.
However, I really did not get on with Spatial Audio music here. It exacerbates my balance problem with the Buds by making the bass and treble come across harder, not only emphasizing the lack of mid-range power, but making treble turn from pleasingly sharp to overly harsh. This is where we come back to the The Chain – having benefitted from the Buds Pro 2's focus on treble and bass before, now it sounds too hard-edged, with all the audio nuance lost.
I did a direct comparison by playing the same Apple Music Dolby Atmos tracks from iPhone to AirPods Pro 2 (instead of OnePlus 11 5G to Buds Pro 2) in Spatial Audio, and you can't blame it on the mix (though Atmos mixes are quite different to regular stereo mixes). The AirPods produce a more rounded sound without the pointiness in the treble playing the exact same song from the same source.
I tried a range of other Atmos songs, and while not all suffer so harshly from the effect, the processing is creating a worse balance than just listening in stereo.
And I used all the powers the buds have to improve things. I went through the noise-cancellation personalization process, and the 'Golden Sound' testing, in which it plays a series of tones to see what your ears can do. It made some changes to the mix based on the testing that did improve things compared to the default… but not enough to change anything I say above.
The EQ options didn't help either, although you might enjoy tweaking them anyway to get things to your taste. But when it comes to my concerns, while the EQ can add more mid-range emphasis into the mix, it can't add extra clarity, so ultimately it's adding more mush, not more fun.
If all this comes across as quite harsh, it's because I find the OnePlus Buds Pro 2 a bit frustrating, and disappointing. I know how good a nice coaxial setup can be in earbuds – the Honor Earbuds 3 Pro have the same kind of setup, and are so rich, energetic and well-balanced.
The OnePlus Buds Pro 2 aren't terrible for audio by any means, but at this price, they need to do better than this, because the competition is just so hot.
Sound quality score: 3.5/5
OnePlus Buds Pro 2 review: Design
Excellent squeezy controls
Great-looking two-tone finish
Light and generally comfortable
The OnePlus Buds Pro 2 look at lot like the original version, and that's a-okay with me. They come in a two-tone design where a matt earbud portion is mixed with a shiny 'stick' emerging downwards, and I think it looks great – especially in the new green version.
OnePlus has included one of my favorite features of AirPods Pro here: the squeezy controls on the stick portion. This works so well – squeeze once to play/pause, hold to switch between transparency mode and noise cancellation, double-squeeze to skip forward, triple to skip back.
I love it because it works with gloves in winter, because it's the rare headphones control that doesn't mean you're shoving it deeper into your ear canal, and because it's impossible to trigger accidentally.
The buds are a lightweight 4.9g, which is also excellent to see. It means they're easy to wear for long periods, and makes them feel more secure. I find the OnePlus Buds Pro 2 very comfortable overall, but the eartips are a little too flexible for my preference. I think they'd be even more comfortable (and perhaps would block more noise) if they had a little more firmness. They also create a little more noise from friction when you walk around than buds with firmer tips do, though it's generally drowned out by music. I wouldn't consider it a dealbreaker.
The case is all matt plastic, and feels very high quality – no creaks, no wobbles. I wish it could be a just a little smaller, but again, I don't think it's a real problem. It can charge over USB-C (in about two hours) or Qi wireless charging.
OnePlus Buds Pro 2 review: Value
Packed with features (but some are OnePlus-only)
Sound is the most important thing, and it's imperfect
Priced dangerously close to premium earbuds
I'm so close to loving the OnePlus Buds Pro 2 – I think the design is great, and the list of features is almost unmatched (save for a few annoyances, such as not including Google Find My). The Spatial Audio is really effective too.
But the most important thing is the sound quality, and while the Buds Pro 2 impress with their treble detail and bass control, the mid-range lacks dynamic punch and clarity, and that makes songs less fun and less clear than they should be for this price. I didn't hate listening to them all, but switching back from them to other premium earbuds made me relieved to get back a better-balanced sound.
If you have a OnePlus phone and love the idea of all the features on offer here, I think you'll be happy with these buds – but if you don't have the brand-specific pull, I would recommend investing a little more on buds that deliver fuller sound, or spending a good 30% less on buds that deliver 90% of the audio quality you get here. We have recommendations just below.
Should I buy the OnePlus Buds Pro 2?
Swipe to scroll horizontally
| | | |
| --- | --- | --- |
| Features | Smartly futureproofed, with LE Audio and Android Spatial Audio, plus tons more. | 4.5/5 |
| Sound quality | Detailed treble and well-honed bass are let down by languid mids. | 3.5/5 |
| Design | Great-looking, comfortable, with smart control system. | 4/5 |
| Value | Too close in price to things that sound much better, despite the great feature set. | 3.5 |
Buy them if…
You have a OnePlus phone and want all the features
These are obviously a natural pairing with a OnePlus phone. It makes it so easy to access all the personalization features, Hi-Res sound, and the Find My Headphones feature – plus Spatial Audio with the OnePlus 11 5G.
You want future-proofed connectivity
With LE Audio on board, these are among the first buds to support the next-gen standard, with lower energy use and higher quality.
Don't buy them if…
You want audiophile audio
Despite Hi-Res support and a lot of clarity in the treble and bass, the balance just isn't perfect overall, and there's no way to fix it without pushing away the naturalism it does have.
You want lots of features without a OnePlus phone
Spatial Audio is locked to the OnePlus 11 5G (though more options may come later), and the personalization features are best with a OnePlus phone. Some makers, such as Sony, give you similar features on any device.
OnePlus Buds Pro 2 review: Also consider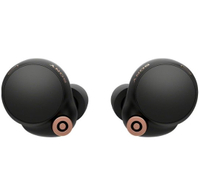 (opens in new tab)
Sony WF-1000XM4
Great-sounding noise-cancelling earbuds now available for not much more than the OnePlus, especially if you find them on a deal. They're bulkier and a bit heavier, but they offer excellent customization on any platform through their app, and the audio is hard to fault.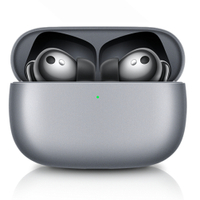 (opens in new tab)
Honor Earbuds 3 Pro
These are not available in the US, sadly, but they're a little cheaper than the OnePlus, and feature the kind of lively, rounded, expansive sound that we expect from the Buds Pro 2. The design is less slick than the OnePlus buds, but you won't care when you're listening to them.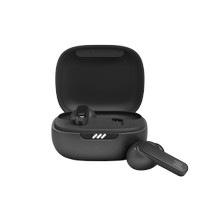 (opens in new tab)
JBL Live Pro 2
Looking for great noise cancellation and good sound quality for cheaper? These are excellent, and they're comfortable – and the app has some powerful features too. If you don't have a OnePlus phone, they're probably better bang for your buck overall.