OnePlus 11: Two-minute review
The OnePlus 11 is a unique phone that offers an amazing amount of smartphone performance and value, if you're willing to accept some significant trade-offs. If you've been a OnePlus fan in the past, and you're unsure of returning to the brand now that it's affordable again, I can tell you that you'll find everything you love about OnePlus here. And if you're thinking of switching from another brand, the OnePlus 11 is a very cool alternative – but heed my warnings.
The best thing about the OnePlus 11 might be the price. This phone will cost you just $699 / £729 / AU$1,199 for the base model. That's cheaper than the iPhone 14 or Samsung Galaxy S23, even though it has a display that's as large as the one on the iPhone 14 Plus, and a battery that's even larger than those in most Plus phones.
Thanks to tuning by photography specialists Hasselblad, the OnePlus 11 has a camera system that leans more towards the artistic than mechanical, though it isn't as easy to use as cameras on competing handsets. The phone also has a very large screen with a large battery to match.
That large battery lasts a long time, and the OnePlus 11 also charges faster than almost any other phone you can buy, though you may miss not having wireless charging.
The big caveat with the OnePlus 11 is that, unlike rival flagships, it isn't water resistant. While an iPhone 14 or a Google Pixel 7 can take a dip in the bathtub with you, the OnePlus 11 is certified to handle heavy rain and no more. Don't let it sink, or you'll be sunk.
2022's OnePlus 10 Pro was seemingly certified IP68 water resistant, but only phones sold by T-Mobile in the US carried the official rating. This year, there's no water resistance, and no carrier is selling the phone – you can only buy it directly from OnePlus (or retailers like Amazon in the UK). That's a red flag for me, but the company has a fine enough history that I'd recommend this phone to folks who know the kind of care it will require, and the risks.
OnePlus 11 review: Price & availability
Starts at $699 / £729 / AU$1,199
No carrier sales; you can buy direct from OnePlus or major retailers
Pre-order from February 7, available in stores February 16
The OnePlus 11 launched on February 7 alongside the OnePlus Buds Pro 2 and the brand's first tablet – we've also got a OnePlus Buds Pro 2 review that you can check out, and everything you need to know about the OnePlus Tab.

The OnePlus 11 represents a return to the most welcome aspect of the brand's roots, offering competitive specs at the most competitive price among so-called flagship phones. While 2022's OnePlus 10 Pro cost $899 / £799 at launch, the OnePlus 11 costs $200 less in the US, and there's only one model, no need to upgrade to a Pro. The phone starts at $699 / £729 / AU$1,199 for 128GB of storage and 8GB of RAM, and you can get a 256GB/16GB model for $799 / £799 / AU$1,399.
It's hard to decide which competitors deserve the direct price comparison. The OnePlus 11 is the best OnePlus phone you can buy this year, but it costs less than an iPhone 14 or a Galaxy S23, let alone the various 'Pro' and 'Ultra' models Apple and Samsung offer.
Those competitors also have smaller, 6.1-inch displays. The OnePlus 11 gives you more screen (and more pixels) for your money, but if you want a smaller display you'll need to look elsewhere.
Take a look at the OnePlus promo codes to see how else you could save on the cost.
In the US, at least, OnePlus isn't chasing after the carriers to sell its new flagship, instead only selling the OnePlus 11 directly from OnePlus.com and select retailers, including Amazon.
You can't buy this device at T-Mobile, for example, though it will work on all of the major US carriers. In fact, OnePlus says this phone is the most compatible device it's ever offered in terms of wireless band support.
I've got a sad theory about why T-Mobile isn't selling this phone directly, Stateside. The OnePlus 10 Pro was rated IP68 for water resistance, but only on T-Mobile. There were whispers that the phone was fully water resistant everywhere, but that only T-Mobile would pay for the certification.
The OnePlus 11 is only IP64 rated. I'll talk more about what that means below, but it suggests that T-Mobile was less interested in selling this phone directly. Less water resistance means a greater chance that upset customers will return broken phones, and no carrier wants to deal with that, especially not with a supposed flagship model.
Swipe to scroll horizontally
The two configurations for the OnePlus 11

| Component | Base model | Review unit |
| --- | --- | --- |
| Price | $699 / £729 / AU$1,199 | $799 / £799 / AU$1,399 |
| RAM | 8GB | 16GB` |
| Storage | 128GB | 256GB |
OnePlus 11 review: Design
Slick and glossy finish, but a bit slippery (green model)
No IP68 water resistance
Mute switch makes a comeback
OnePlus has taken something of a retro approach to the design of the OnePlus 11, which has an unapologetically glossy and slick finish. Most recent phones have moved to a more matte or textured finish, but the OnePlus 11 is looking to catch the light and stand out in all its sleek glory.
Needless to say, I dropped the phone occasionally, and it slipped off my desk a few times. Buy a case for this phone – you'll thank me later. That said, there's one huge design flaw that may keep me from telling anyone to buy it.
The OnePlus 11 is rated IP64, which means it can keep out fine dust particles and larger solids, but for water and liquid, it can only handle a direct spray. You can't dunk it in water, you can't take it into the bathtub, and you can't drop it in the toilet. If you take it to the beach, it'll be fine on the sand, but stay away from the waves or the water slide.
Practically every other major flagship phone is IP68 certified, which means you can use them underwater (to a degree – check out our explainer on phone waterproofing for more insight). They aren't advertised this way, but they can handle a dip in a meter of fresh water for up to 30 minutes. That isn't just a fun feature to have; it means your phone will last longer.
Water damage is a top reason why people need to replace their phone. When a phone is water resistant, you remove that threat. All phones should be durable and water resistant today, especially high-end devices – a handset that costs hundreds should be able to survive small accidents you may encounter in daily use. Without this protection, it is hard to recommend the OnePlus 11 to anyone aside from the most careful of users.
The OnePlus 11 is a very nice-looking phone, but it isn't as refined and polished as an iPhone or even a Samsung Galaxy. Flip the phone over in your hand and you'll catch on the edges and seams. The bezel seems a bit thicker on the top and bottom, and it's not perfectly uniform either.
I do like the flat faces along the top and bottom edges; there's a nice, deliberate curve that reminds me of a modern sports car in its slope. The curve on the back from the camera module to the huge, protruding bump also shines like curves on a fast ride. OnePlus is clearly trying to equate the design with speed (we even heard from the OnePlus 11's design lead about its form and aesthetics, if you're interested).
Fans of existing OnePlus phones will be delighted to find the fan-favorite physical alert slider on the side. You can flick this up to mute the phone, or down to turn the sound back on. It has a wonderfully tactile feel, and a knurled face that makes it easy to find and switch in your pocket when you need to silence the phone quickly.
On the bottom edge, you've got the USB-C port (no more headphone jack for evermore, it seems), as well as a SIM card slot. There will be a dual-SIM model, and the phone can handle eSIM as well, or a combination of both (maximum two lines of service between physical and digital SIM).
OnePlus 11 review: Display
6.7-inch display is larger than many pricier competitors
Vivid and colorful, with high refresh rate
Deep display calibration and customization options
This screen really pops. It's big, bright and colorful, and it looks fantastic for playing games or viewing photos. The fast refresh rate benefits greatly from the amazing Snapdragon performance. Side-by-side, I'd rather be playing games and watching movies on my OnePlus 11 than my iPhone 14 Pro.
That's also because the OnePlus 11 is much larger than competitors in this price range, or even some more expensive devices. It features a 6.7-inch panel, which is much bigger than the 6.1-inch screen on the iPhone 14 or Galaxy S23. That means it's a bigger phone to hold and manage, but that extra real estate really pays off.
Even though this screen is larger than the competition, OnePlus didn't skimp on the pixels. With 525 pixels per inch (ppi), this display is sharper, with a higher resolution than any of the competition, even at its much larger size. Apple's so-called Retina display on the iPhone 14 manages to pack only 460ppi, by comparison.
It's not the brightest screen you can buy, but it makes up for that in contrast and dazzling color. OnePlus also supports both Dolby Vision and HDR10+ standards for dynamic range. The iPhone 14 has the same color accuracy support, but can't match the refresh rate, and doesn't look quite as vibrant.
The OnePlus 11 also uses LTPO display technology, so it should be able to sport an always-on display without draining the power, or slow down the refresh rate when the phone doesn't need the speed.
OnePlus 11 review: Camera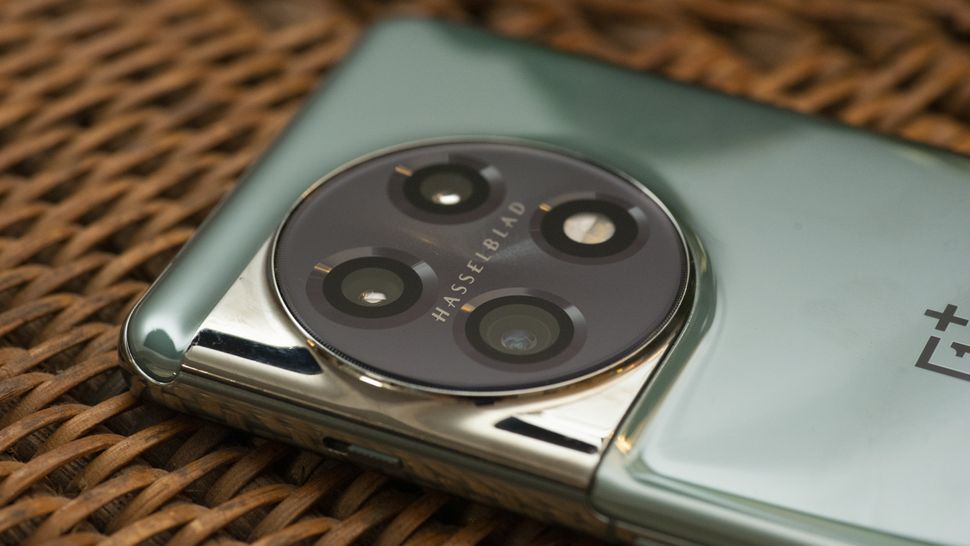 Hasselblad cameras focus on color and lighting
No real telephoto zoom
Great at portraits, bad at details
There's no doubt the cameras on the OnePlus 11 are for a specific type of photographer. Have you heard of Hasselblad cameras? The ones used by both professional magazine photographers and astronauts in space? That's the look and feel that OnePlus is going for, and you can't have it any other way with these phones.
That means you shouldn't expect amazing telephoto shots, or super-close macro photography. The longest lens sees only 2x, compared to the 3x lens on Samsung's Galaxy S23 series. The iPhone 14 gets no telephoto whatsoever, while the Pixel 7 Pro gets a 5x zoom lens, but then you're looking at an additional $100 to $200 for the benefit of Google's more advance optics, relative to the price of the OnePlus 11.
Where the OnePlus 11 excelled was at portrait and landscape photography. With portraits, I couldn't catch as much detail as I'd like, but the lighting and color was superb, with the synthesized bokeh supposedly designed to emulate that achieved with Hasselblad lenses. Photos have a rich, natural look to them that the iPhone and Pixel can't match. While Apple and Google are looking for accuracy and reality, the OnePlus 11 gives me the artistic feel of a real, prime photography lens.
It isn't versatile, but the results are beautiful. It's not the camera for everyone, but it is a camera I love to carry. As a photographer, I mostly carry a 50mm and 85mm prime lens, with the occasional fisheye. While the OnePlus might be a bit wide for my taste, it did produce some great-looking photos, with nicely blurred background bokeh that looked more like the product of lens blades on an aperture than digital blurring.
That said, there were big problems. Whenever I zoomed in to an unusual length, the software would muddy the image, and details started to look like an impressionist painting. The longest-distance zoom does an amazing job with optical image stabilization, so it was easy to line up my shot. Unfortunately, that shot looked horrible, with few usable details by which to identify the subjects far away.
The portrait mode was a mixed bag. It did a better than average job with fuzzy outlines and hair, as you can see in my selfie photo, but in the portrait shot I took of my beer at Tree House Brewery (the second photo below), a corner of the glass was lost to the background blur.
The portrait mode did not always engage properly, so we didn't get the background blur in every photo. Often the background was blurred unnaturally, looking a bit bright and oversharpened, rather than smooth with a graduated focus, like you'd expect from the real Hasselblad cameras OnePlus claims to be imitating.
When it works, though, it takes better photos than the competition. My food looked more appetizing and less artificial through the OnePlus 11 lens than it did when shot with my iPhone 14 Pro. I couldn't see every hair on my puppy's fur, but I caught the warmth of her brindle color and her coat reflected light in ways that were more natural than I've seen from other camera phones.
My DSLR still does a much better job, and OnePlus will only go so far as to call this DSLR-like image quality. In fact, there are a lot of phones that can do more, since the OnePlus range is quite limited.
What the OnePlus 11 offers is cool photography. This isn't a versatile zoom lens, it's a prime. It's for folks who have heard of Hasselblad and Leica and Lomography. People who don't take photos, but rather make photos. I enjoy this sort of photo work, but it isn't for everyone. Just the cool kids.
OnePlus 11 review: Software
Oxygen OS runs atop Android 13
Clean interface with tons of hidden features
The OnePlus 11's interface, so-called Oxygen OS, runs atop Android 13. It looks closer to Google's original Android designs, based on the Pixel 7 interface, with a clean and modern aesthetic, though you can tweak it to the point of tackiness, with silly screen transitions, floating buttons, and swiping gestures you'll commit to memory like spells you forget after you've cast them.
OnePlus has also added many useful features, and kept some things that Google removed. You can still organize the app drawer a little bit with OnePlus, while Google now treats it like a kitchen junk drawer that you can open but not clean.
As with Samsung phones, it's worth digging through the settings and features, because the mad scientists at OnePlus and its community have been building out Oxygen OS for years. Though the main interface has been streamlined and simplified, there are some cool things hidden behind the scenes.
One feature I especially enjoyed was the ability to use the selfie camera for video while screen recording. This let me take videos of gameplay action with a reaction shot inserted in the corner. I could play my son on Marvel Snap, then send him a video of me reacting gleefully as I pounded his puny cards into the void, HULK SMASH!
He's a teenager, and even he was impressed with this feature, because he loves watching reaction videos, and assumed it would take a complicated setup to produce. OnePlus has one settings menu entry called 'Special features' and another called 'Additional settings', and both are chock full of unique concepts that may amaze you (or your teenager).
OnePlus 11 review: Performance
Super-fast Qualcomm Snapdragon 8 Gen 2 chipset
Blazing performance in games and video recording
The OnePlus 11 simply screams with performance. The fast processor paired with the high-refresh screen make for an amazing experience playing the newest games, editing photos, or even just using the interface.
I played Marvel Snap on this phone and my iPhone 14 Pro and there was no contest between the two. The OnePlus 11 handled all of the flying particles and waves, all of the motion effects, and all of the subtleties of the graphics with ease.
When I switched to the iPhone, I had to check to make sure the framerate hadn't been reduced. Nope, it just didn't look as smooth and detailed as it does on the OnePlus. No matter what I played, everything looked better on the OnePlus 11.
I'll be frank, I got the OnePlus long before Samsung sent review units for the Galaxy S23, so I haven't had a chance to test the two side-by-side. I could compare them with benchmarks, but we noticed some weird benchmark behavior from the OnePlus.
The phone seems to lock some graphics benchmark tests at 60fps, which is quite low for what the Snapdragon 8 Gen 2 can produce. We reached out to OnePlus for comment and the company says it is not throttling the phones on benchmarks. I suspect there's an issue with the benchmark software, which is pretty unreliable and far removed from real world tasks.
I had no trouble with gameplay, and the best framerate I could manage playing Call of Duty Mobile was 90fps in the game's Ultra frame rate mode. With the full graphics panel set to maximum, I got a smooth 60fps every match.
In any case, the OnePlus 11 never disappointed, in terms of performance. I didn't quite realize how powerful this phone is until I tried playing 8K video on my laptop. My Microsoft Surface Laptop Go, admittedly underpowered, couldn't smoothly play the videos my phone let me scrub through with ease. You won't be disappointed with this phone's performance in any way.
OnePlus 11 review: Battery
Largest battery in its class at 5,000 mAh
Fast wired charging
No wireless charging
The battery on the OnePlus 11 is an interesting story, with many twists and turns, but a happy ending. The good news is that the battery lasts all day, if you don't party too hard with all of the super performance settings, high resolution cameras, and sweet, smooth gaming action.
The bad news is that you bought this phone so that you could join the OnePlus party (or stay in the party), and you're going to tax the battery hard. There are gaming controls to optimize battery, but also gaming controls to max out performance and drain the battery faster.
When that happens, the OnePlus 11 has fast charging. Very, very fast charging. Faster than whatever phone you own, as long as your phone isn't also a OnePlus, or another Chinese brand willing to push the envelope on fast charging.
The OnePlus 11 charges so fast that the 110 Volt outlets in the US can't handle the proper electrical push required, so chargers are a bit slower here, but still faster than any Samsung, Google, or Apple phone you can buy.
OnePlus says the phone can charge to 50% in 10 minutes, and a full 100% in only 25 minutes. That didn't pan out in my tests. In 10 minutes I reached between 40-45% charge every time. I was sometimes fully charged in just under 30 minutes, but never 25.
That said, Senior Phones Editor, Alex Walker-Todd was able to push his European unit at the promised full 100W and that version did hit the 25-minute full charge promise time and again. Wherever you pick one up, it'll recharge quickly.
The OnePlus comes with a special charger, and it's oddly USB-A to USB-C, anachronistic in early 2023. OnePlus says buyers just aren't ready for USB-C on both ends of the cable, even the special, thick cable required for OnePlus fast charging.
Another charging oddity is the lack of wireless charging, though I personally won't miss it on this phone. When the phone can charge to full in about thirty minutes, I don't need to trickle charge it in one spot throughout the day. Similarly, OnePlus says that not enough customers are ready and equipped for wireless charging to make it a priority on this phone.
In the end, I'd rather have fast charging than wireless charging, if I had to choose. As an avid photographer, I'd rather charge my dead phone for a half hour then go shoot the rest of the day. I have wireless charging in my house and car, but I don't use it often because I don't leave my phone sitting in one place.
Still, wireless charging could be table stakes to play at the big flagship table. Every other flagship competitor has wireless charging, and Apple even adds its special magnets for cool MagSafe accessory options. No magnetic battery packs are in store for the OnePlus 11.
The final word is the size of the battery. Not only do you get a much larger screen with the OnePlus, you also get a bigger battery inside. The OnePlus 11 uses the same battery as the biggest flagship phones around, the same 5,000 mAh capacity you'll find on the new Galaxy S23 Ultra, for instance. That means it has plenty of power to last, with some of the fastest quick charging boost.
Should you buy the OnePlus 11?
Swipe to scroll horizontally
OnePlus 11 Score Card

| Attributes | Notes | Rating |
| --- | --- | --- |
| Value | Excellent value, though some omissions hit hard | 4 / 5 |
| Design | Slippery and glossy, without the water resistance we require | 2.5 / 5 |
| Display | Huge, sharp, colorful, and bright | 5 / 5 |
| Cameras | Unique style and great color for portraits, but lack the versatility of competitors | 4 / 5 |
| Software | Sticking close to Google's Android is smart, but many features are buried | 4 / 5 |
| Performance | Hands-down the fastest smartphone you can buy … this week | 5 / 5 |
| Battery | Big battery and fast charge means I didn't mind the lack of wireless charging | 4 / 5 |
Buy it if...
You're bored of what everyone else is doing
The OnePlus 11 is different, in the best ways. There are plenty of unique choices OnePlus made, from the camera options to the hardware design to the interface features. If you're bored living in an iPhone Galaxy, check out OnePlus.
You take a lot of portrait and landscape photos
If you're looking for a smartphone that gives you a unique look and feel to your pics, more like you'd find with an artistic camera, the OnePlus fits the bill. It can't handle zoom or macro well, but it adds a soft light and warm depth to your personal shots.
You want to save money on a flagship phone
Returning to its original mission of fighting the big flagship phones with a high-specification, less expensive killer device, OnePlus has a winner with the OnePlus 11. It's hard to find the right competitors because it offers so much more than the base models but costs so much less than the Pro and Ultras.
Don't buy it if...
You never wanted to be a photographer
You can get fantastic photos from the OnePlus 11, but you have to work for it. You need to find the right lighting, perspective, and focal points for every great shot. Competing camera phones do more work for you, both before and after you take the shot.
There is any chance you'll get it wet
It's incredibly difficult to recommend a phone that is less than IP68 water resistant. While every Pixel, iPhone, and Galaxy S phone can take a tumble into a full sink, the OnePlus 11 will be as useful as a river stone when you pull it out. Shiny, polished, and nonfunctional.
You are looking for a carrier contract deal
The OnePlus 11 is a more affordable phone, but not if you were hoping for a wireless carrier to pay for your device. Right now carriers are giving away Galaxy S23 phones if you stick with them for three years. That's a long time, but makes the phone essentially free.
OnePlus 11 review: Also consider
Swipe to scroll horizontally
Other phones to consider

| | OnePlus 11 | Samsung Galaxy S23 | Apple iPhone 14 |
| --- | --- | --- | --- |
| Price: | $699 / £729 / AU$1,199 | $799.99 / £849 / AU$1,349 | $799 / £849 / AU$1,339 |
| Display | 6.7-inch LTPO @120Hz | 6.1-inch AMOLED @120Hz | 6.1-inch OLED |
| Platform | Qualcomm Snapdragon 8 Gen 2 | Qualcomm Snapdragon 8 Gen 2 for Galaxy | Apple A15 Bionic |
| Battery | 5,000 mAh | 3,900 mAh | 3,280 (unpublished) mAh |
| Water Resistance | IP64 (water spray) | IP68 (1 meter of water for 30 minutes) | IP68 (1 meter of water for 30 minutes) |
If my OnePlus 11 review has you considering other options, here are two more flagship smartphones to consider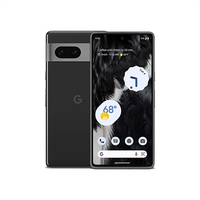 Google Pixel 7
If you like the idea of getting a flagship smartphone for even less money, the Google Pixel 7 is the only phone that has the OnePlus 11 beat. It doesn't have the big screen (or battery), and it relies on AI for its camera powers. It still saves you more, takes great photos, and looks cool.
Check out our Google Pixel 7 review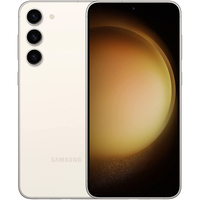 Samsung Galaxy S23
The OnePlus 11 is the fastest phone around, except for maybe the Galaxy S23. Samsung has a slightly faster Snapdragon inside, and its performed some camera magic of its own in this year's Galaxy upgrade. Check out our in-depth look with our Galaxy S23 review.
How I tested the OnePlus 11
I spent almost a full month testing this phone
I used it for gaming, photography, productivity, and all communication
I use benchmarking software, developer tools, and internal data collection
During my review with the OnePlus 11, I loaded all of the apps I use with my smartphone and used it regularly as my daily device. I used it for maps and navigation, music and video playback, and all of my communications needs. I took tons of photos and videos, played games with it, and used it to help me get around while visiting nearby towns and cities.
The OnePlus 11 is a phone for buyers who want high performance without paying too much. There are sacrifices to be made, but folks looking for a unique device will find it in the OnePlus 11. The phone has standout cameras and performance, and you simply get more smartphone for your money when you buy the OnePlus 11.
I have been reviewing phones since 2006, before the first iPhone. I was an established critic and prolific reviewer when Samsung recruited me in 2011 to review top secret devices and competitor phones internally. I then led the product review program until I left in 2017. I have worked with reviewers honing techniques across publications including TechRadar, Consumer Reports, Digital Trends, and CNET.
First reviewed February, 2023