Samsung has done enough to update the looks and components to produce a palm-friendly Android winner but the standard S23 isn't a must-have upgrade device.
Pros
+

A better, cleaner style

+

Custom Qualcomm Snapdragon 8 Gen 2

+

Better selfie camera

+

May be the perfect size
Cons
-

Not different enough

-

Should have a 108MP sensor
Why you can trust TechRadar We spend hours testing every product or service we review, so you can be sure you're buying the best. Find out more about how we test.
Samsung Galaxy S23: Two-minute review
Seen in a vacuum, the Samsung Galaxy S23 is an excellent, near-perfectly proportioned Android handset that meets or exceeds expectation.
The mobile phone market, though, is not a vacuum, and the Galaxy S23 is inevitably judged against all the best smartphones, including its own stellar sibling, the big and bold Samsung Galaxy S23 Ultra, and its nearest Apple competitor, the iPhone 14 Pro.
In that light, Samsung's latest flagship acquits itself nicely, with an excellent camera array, the most powerful Qualcomm SoC yet, a gorgeous screen and a multitude of other capabilities. But it does not outshine the S23 Ultra or the iPhone 14 Pro. In some instances, I found the S23 equal to anything Apple threw at it. In others, I wondered why the Galaxy S23 was – leaving aside the refined design – so similar to the Galaxy S22 and lacking compared to the beast-like Galaxy S23 Ultra.
At the very least, Samsung could've equipped the Galaxy S23 with last year's S22 Ultra 108MP main camera sensor. Instead, it chose to leave the cameras (save the selfie cam) untouched. Don't get me wrong, the S23 takes lovely photos but Samsung could've left the battery life untouched (200mAh more is not that exciting), added a 10MP periscope zoom, and radically improved the handset's Space Zoom capabilities too.
Naturally, it's hard to recommend that someone who owns the still-stellar Samsung Galaxy S22 upgrade to the S23, because it's not much of an upgrade. That said, newcomers to Samsung or the Android space (as well as users of much older Galaxy S models) will be hard-pressed to find a better mix of design, size, power, utility, communication, battery life and photographic performance.
6.1 inches turns out to be a lovely mid-spot for most hands and makes you wonder why the 6.7-inch S23 Plus – which offers only a bigger battery and larger heat-damping vapor chamber – exists. For comparison's sake, though, I suggest you read our complete Samsung Galaxy S23 Plus review and Alex Todd-Walker's extensive Samsung Galaxy S23 Ultra review.
Whichever S23 handset you choose, you'll get the same performance, powered by the new Qualcomm 'Snapdragon 8 Gen 2 Mobile Platform for Galaxy'. GeekBench 5 tests put the mobile SoC within shooting distance of Apple's industry-leading A16 Bionic but the reality is that numbers do not tell the full story. There's scarcely a place where the Galaxy S23 can't hold its own against an iPhone 14 Pro.
The phone's cameras can shoot up to 3x optical zoom and image-processor-enhanced 30x Space Zoom. It can also shoot 8K video, that you can do light editing on in the phone's camera app. It's an able gaming system, content consumption, and productivity handset, with solid 5G support thanks to – in my case – the T-Mobile network.
If you liked the camera array on the S22, you'll be similarly pleased with the Galaxy S23. It's just as good as the former, but with the added benefit of better image processing and new Camera app tricks for night and astrophotography.
At least the front-facing camera got a nice 2MP bump to 12MP and takes some impressive standard and portrait selfie photos.
The flat 6.1-inch Dynamic AMOLED 2X Infinity-O FHD+ display (which has a perfectly round hole-punch at the top, center for the selfie camera) is, mostly, a replica of the S22's but with improved variable refresh rates of between 48Hz and 120Hz, and a new Gorilla Glass Victus 2 covering on the front (the brushed glass on the back is made of the same material).
Aside from the redesigned back that loses the awkward, raised contour around the cameras, the dimensions are virtually unchanged from the Galaxy S22. It still feels solid and comfortable to hold. I like the brushed glass back because it makes the handset feel a little less slip-prone. As before, the phone is IP68 rated for dust protection and drops in up to 1.5 meters of fresh water for up to 30 minutes.
This is unquestionably one of the best smartphones of 2023, but it still might not offer enough reasons to upgrade from your also-excellent Galaxy S22.
Samsung Galaxy S23 review: Price and availability
Starts at $799.99 / £849 / AU$1,349
Holds the line on pricing in US, which is a good thing
Price ticked up elsewhere, which is a bad thing
Price will not be a driving factor for upgrades
Swipe to scroll horizontally
Samsung Galaxy S23 prices

| | | | |
| --- | --- | --- | --- |
| RAM / Storage | US price | UK price | AU price |
| 8/128GB | $799.99 | £849 | AU$1,349 |
| 8/256GB | $859.99 | £899 | AU$1,449 |
Samsung launched the Samsung Galaxy S23 (along with the Galaxy S23 Plus and Galaxy S23 Ultra) on February 1. It was made available for pre-order on the same day and shipped as of February 17. You'll find the best prices and offers in our Galaxy S23 deals roundup.
At $799.99, pricing on the Galaxy S23 remains unchanged since last year, but only in the US, with Australia seeing a AU$10 price hike across both models, while UK consumers are harder-hit by an £80 price jump YoY for both the 128GB and 256GB builds.
On the one hand, I give Samsung credit for super-charging the CPU, refining the design, enlarging the battery, and updating that selfie camera without a big price hike. Still, this isn't a major handset overhaul, so I'd expect no less. As for why the phone is more expensive elsewhere, there may be other global economic factors at play.
The one reason you might choose to spend more is if you want the bigger screen and heftier base storage (256GB as opposed to 128GB) of the Samsung Galaxy S23 Plus, which starts at $999 / £1,049. The ultimate upgrade in this line, though, is the Samsung Galaxy S23 Ultra ($1,199 / £1,249); with a 200MP camera, 100x Space Zoom, a huge battery, and the included S Pen stylus. Also worth noting is that the Galaxy 23 comes in at $200 less than the iPhone 14 Pro. It's priced similarly to the iPhone 14 but the spec comparison really goes toward the Pro.
Check out our Galaxy S23 vs Galaxy S23 Plus vs Galaxy S23 Ultra comparison for a more detailed look at how the three phones differ.
Samsung Galaxy S23 review: Specs
The Samsung Galaxy S23 comes in two storage variations, 128GB and 256GB, both have 8GM of RAM.
Swipe to scroll horizontally
The specs of the Samsung Galaxy S23

| | 128 GB model | 256 GB model |
| --- | --- | --- |
| Price: | $799.99 / £849 / AU$1,349 | $859.99 / £899 / AU$1,449 |
| Dimensions: | 70.86 x 146.3 x 7.62 mm | 70.86 x 146.3 x 7.62 mm |
| Weight: | 168g | 168g |
| OS: | Android 13 | Android 13 |
| Screen Size: | 6.1 inch | 6.1 inch |
| Resolution: | 2340 x 1080 pixels | 2340 x 1080 pixels |
| CPU: | Qualcomm Snapdragon Gen 8 2 Mobile Platform for Galaxy | Qualcomm Snapdragon Gen 8 2 Mobile Platform for Galaxy |
| RAM: | 8GB | 8GB |
| Storage: | 128GB | 256GB |
| Battery: | 3,900 mAh | 3,900 mAh |
| Rear Cameras: | 50MP Wide, 12MP Ultrawide, 10MP telephoto | 50MP Wide, 12MP Ultrawide, 10MP telephoto |
| Front Camera: | 12MP | 12MP |
Image 1 of 3
Samsung Galaxy S23 review: Design
The contour is gone and a cleaner look is in
Excellent look, feel and materials
Nice Gorilla Glass Victus 2 updated protection
It's remarkable how much you can change the look of a smartphone by subtraction.
Samsung didn't redesign its Galaxy S phones. Instead, on the Galaxy S23 and S23 Plus, it milled away the raised contour metal surrounding the phone's three cameras. It's a cleaner and more appealing look, though it almost makes the Galaxy S23 look a little bit more like a legion of other Android smartphones and, yes, the iPhone 14 line. Meanwhile, the slightly curved stainless-steel-looking aluminum band gives the phone a hint of retro aesthetic that harkens back to the Galaxy series' humble beginnings.
That chiseling away of the contour also makes the Galaxy S23 cameras look larger, but they're not. These lenses are the same size as last year.
It is a beautifully crafted, IP68-rated (1.5M of water for 30 minutes) device featuring premium materials from the brushed Gorilla Glass Victus 2 on the back to the glossy version of that material covering the 6.1-inch edge-to-edge screen.
Samsung adjusted the position of some of the antennas and the buttons, as well, though you may not notice the difference. There's still a razor-thin speaker slot at the top edge of the screen, and a speaker grill along the bottom edge. The Samsung Galaxy S23 line offers eSIM support but they all still feature a physical SIM slot, as well. As with the last few generations, there's also no 3.5mm jack. During my tests, I paired the phone with a nice set of Bluetooth Samsung Galaxy Buds 2 Pro.
At 70.86 x 146.3 x 7.62 mm, the Galaxy S23 is essentially the same size and weight (168g) as before. I've come to believe that this is the sweet spot of phone sizes. It basically matches my Apple iPhone 14 Pro and, like that handset, is a perfect fit for my average-sized hands. The S23 Plus and, especially that powerful S23 Ultra, are unwieldy for my hands and jean pockets.
It's also worth mentioning here that while the phone ships with a USB-C charging and data cable, the charging adapter is sold separately. The S23 does support fast wired charging (so you might want to invest in a 25W charger) but not Super Fast Wired Charging, as found in the S23 Plus and S23 Ultra, which both top out at 45W.
My test unit is in Cream (probably not my first choice) but you can choose from Green, Phantom Black, or Lavender finishes. There are some additional color options available only through Samsung.com that include Lime and Graphite.
Sustainability
For the first time, some external portions of the device are made, in part, from recycled materials, including the volume and power buttons and the aforementioned speaker grill at the very top of the display. In addition, Gorilla Glass Victus 2 includes some recycled glass and some of the phone's packaging is made from recycled materials. Even the plastic cover you'll peel off the screen is partially recycled.
Samsung Galaxy S23 review: Display
Sharp and colorful
Smooth motion thanks to the high refresh rate
Bright enough for good visibility in sunlight
Samsung's Dynamic AMOLED 2X Infinity-O FHD+ display is essentially unchanged from Galaxy S22. Because it squeezes the same number of pixels into a tighter space, the Galaxy S23 does beat its big sister – the S23 Plus – on pixels per inch: 425ppi vs 393ppi. It's a lovely display with 1,750 nits of sunlight-beating brightness. I enjoyed using it indoors and out.
The dynamic refresh rate ranges from 48Hz to 120Hz (choose the pricier S23 Ultra and it can stop down all the way to a battery-sipping 1Hz). In most instances, though, the Samsung Galaxy S23 is a step behind Apple's iPhone 14 Pro, which offers a higher screen resolution (2556x1179), better pixel density (460ppi), and a wider adaptive refresh rate range (1Hz to 120Hz). On the other hand, even in side-by-side tests, it's hard to notice much of a difference.
Everything from photos and videos, to apps and games look great on the S23's screen and the 120Hz refresh rate means games look and feel smooth and ultra-responsive. I turned off the automatic adaptive refresh, which, at a fixed 60Hz, the phone says can save on battery life (which our tests bear out), and noticed the difference. Scrolling text on a long web page might look like it's skipping frames as you swipe up to down and games look just a little less fluid at 60Hz. Again, not a major difference but if you end up wanting a little more play, viewing, and usage time, stopping down the refresh rate is a clear and not-at-all painful path.
A new Advanced Vision Booster automatically adjusts the screen for optimal color accuracy and contrast against certain ambient lighting conditions (three, to be exact). It's the kind of feature that, when it works well, you hardly notice it.
Naturally, there's a Dark Mode that, in supporting apps, looks really sharp. I'm beginning to think I prefer it over the standard mode and, with less light pushing through the screen, I might save some battery too.
Samsung Galaxy S23 review: Cameras
Same great rear camera hardware as last year
A new selfie camera
A bigger upgrade here would've been welcome
Samsung left its rear camera array virtually unchanged from the S22. In Samsung's defense, they didn't mess with a good thing, on the other hand, I'm frustrated that Samsung didn't at least take the 108MP sensor from the Samsung Galaxy S22 Ultra and migrate it down to the Galaxy S23 and S23 Plus.
Virtually all photography improvements can be credited to the image processing on the new Qualcomm Snapdragon 8 Gen 2 Mobile Platform for Galaxy and most of them revolve around low-light performance.
The three main rear cameras are:
50MP f1.8 main w/ OIS and 85-degree FoV
12MP, f2.2 ultrawide w/ 120-degree FoV
10MP f2.4 telephoto (3x) w/ OIS and 36-degree FoV
These are three excellent sensors that take photos that stand toe-to-toe with the best Apple can offer from its iPhone 14 line. But I do have some quibbles.
Samsung still defaults to an over-vibrant view of the world. Blues are bluer, greens are brighter and generally, everything 'pops' with accentuated contrast. From one point of view, this makes for some truly excellent images straight out the camera, but they can't escape the fact that they are not a perfect representation of the real world. Side-by-side with iPhone 14 Pro photos of the same subject, and I see a more detailed and realistic image in the latter.
This backlit picture of my philodendron is a perfect example. One could argue that either photo taken with each phone's telephoto lens is excellent. In fact, the S23's image might be more pleasing, but if you look at the leaves you'll notice that some of the plant's cellular detail is lost and the color is more uniformly green. Even the sky outside through the window and screen is bluer than it should be.
The results are the same with the main 50MP lens, which defaults to a 4-in-1 pixel binning system, meaning each 'pixel' in the final image was actually rendered using the information of four. In these photos of my orchid, Samsung's Galaxy S23 favors a vibrant purple over the exquisite detail captured in the iPhone 14 Pro shot. Yes, the latter is duller but it's also truer to the real hue of the plant.
To be clear, there is nothing wrong with Samsung Galaxy S23 cameras and I'm certain that you will look at every image and proclaim it "lovely." Some of them, though, don't hold it up against what you can get from an iPhone 14, especially when it comes to authenticity.
Where the S23 lineup starts to run circles around the iPhone is in zoom capabilities. The S23 tops out at 3x optical zoom (10MP) but it also has AI-assisted Space Zoom that, in increments of 10x, goes up to 30X. Despite those not being optical, the digitally-enhanced zoom far outstrips what you can get by digitally zooming up to 15x on the iPhone 14 Pro.
There's a lot of image processing trickery that goes on here to bring you pretty darn good 30x moon shots and I often wonder how much of the final result is AI filling in the gaps, but there's also nothing else quite like it in the smartphone photography space, currently. Of course, the S23 Ultra's 100x Space Zoom is where the real excitement is, if you're willing to pay at least $1,199 / £1,249 / AU$1,949 and across the pond companies like Xiaomi have been bold enough to challenge Samsung's Ultra, but generally the alternatives are sparse, when comparing the zoom abilities across the entire S23 range.
One other thing that the Galaxy S23 does exceedingly well is optical and electronic image stabilization. You'd be hard-pressed to capture anything usable at 30x, without that assistance.
The 12MP ultrawide (with its 120-degree field of view) does a nice job, though I think it's time for Samsung to put a 48MP or above sensor behind it to maintain some of the detail on these super-wide shots; it's stuck with what is thought to be the same 12MP sensor for more than a couple of generations at this point.
I was especially impressed with Portrait mode photography from both the rear main camera and the S23's new 12MP selfie camera. Both lenses did an excellent job of separating the right elements from the background. You can adjust the level of blur effect either before you shoot or after. Thanks to improved low-light performance, illumination-challenged portrait mode shots also look better, though you will notice the graininess if you zoom in on the photos.
As I mentioned, the Galaxy S23 is a more effective low-light and nighttime photographer, this year. I took pictures in a wide range of lighting conditions and was invariably pleased with the results.
For my money, though, the somewhat inaccurately named astrophotography mode is the real highlight. I created a series of nighttime sky sequences that show stars, planes, satellites, and cloud cover streaking across the night sky. To do so, you have to use the Hyperlapse setting under "More" in the camera app. This is where you find things like slow motion, pro photography controls, Expert RAW photography (if you want to edit 50MP images in, say Adobe Lightroom), still night photography for a shot of the stars, portrait video (like Apple's Cinematic Video), and panoramic shots.
After selecting 300x – which is the right speed, according to Samsung, for recording the movement of the stars – and a tiny "Star Trails" icon, I set the phone on a tripod for between two and four hours to capture 14 seconds of timelapse video. Still, the results are pretty stunning, for a smartphone camera.
Overall, this is a tremendously versatile camera system, capable of shooting in most lighting conditions. On the video front, it supports shooing up to 8K 30fps video (which looks smooth but is not always editable in third-party apps) and the Super Steady video mode is an able competitor to the iPhone 14's Action Mode. Holding both phones, I ran around my backyard to see just how much jiggle each phone's digital Steadicam mode could remove. They both did a decent – though imperfect – job of removing the major bumps.
Image 1 of 17
Samsung Galaxy S23 review: Performance and audio
Custom silicon delivers ample pep
Let's get loud
The Samsung Galaxy S23 series all run on the Qualcomm Snapdragon 8 Gen 2 Mobile Platform for Galaxy; a custom and slightly faster (overclocked to 3.36GHz) version of the standard mobile CPU found in phones like the OnePlus 11.
Geekbench 5 scores handily beat those of the Snapdragon 8 Gen 1, with OpenCL scores taking a massive leap. While the graphics scores are more easily comparable across platforms, the Galaxy S23's single and multicore scores still lag behind those of the iPhone 14 Pro's A16 Bionic, however. Still, Qualcomm is closing the gap. It doesn't hurt that Samsung backs its bespoke Snapdragon 8 Gen 2 with 8GB of RAM (faster and more power efficient LPDDR5X RAM, compared to the iPhone 14 Pro's reported 6GB of LPDDR5 RAM).
In our lab tests, the Qualcomm chip appears to have as much headroom as the A16 Bionic, maxing out many of our Adobe Premiere Rush tests. In the Extreme rendering, the times and overall scores were just a tick behind the A16 Bionic.
Storage-wise, the Galaxy S23 starts with 128GB. If you demand more space up front, you might want to look to the S23 Plus or S23 Ultra, both of which start at 256GB.
It's also worth noting for users in markets less fortunate than the US, that there's no longer a discrepancy in silicon; with every S23 worldwide running on Qualcomm hardware, rather than a split of Snapdragon and (consistently inferior) Samsung Exynos, that varied region to region.
The Galaxy S23 offers a decent stereo sound that's sharp, clear, and, naturally, lacking in any real bass. Samsung oddly hides its Dolby Atmos capabilities under settings, but you'll want to turn them on if you plan on using those speakers to watch a supporting film. I wouldn't call the audio quite surround, but it's good. Overall, though, I prefer connecting the phone, which has no audio jack, to a pair of Galaxy Buds 2 Pro, which provides excellent audio and noise cancellation.
My Galaxy S23 connected to T-Mobile's excellent 5GUC network, which afforded me a consistent connection in most scenarios. I was able to download apps, stream HD-quality Netflix during my commute, and send media-filled texts to my friends. I also used the phone as a personal hotspot and got quite a bit of commute work done as a result. At home, I had no trouble connecting to my 5GHz Wi-Fi network. Sadly, I don't have access to a WiFi 6E network to test the S23's bleeding-edge WiFi capabilities.
For now, Samsung does not stand on equal footing with Apple when it comes to Satellite connectivity. The latter launched Emergency SOS via Satellite with the iPhone 14 line and Qualcomm showed how a Snapdragon 8 Gen 2-equipped demo device could send and receive texts over satellite at CES 2023. Both the S23 and S23 Plus pair the Snapdragon 8 Gen 2 with the X70 5G modem, the same one Qualcomm told me is capable of satellite communications but the capability is not enabled and there is no timeline for turning it on.
Performance score: 4.5 / 5
Samsung Galaxy S23 review: Software
By now, I'm used to – and comfortable with – Samsung's One UI overlay. I still avoid most of its homegrown apps, including the browser, but I do now use the Gallery app and, of course, the deep and versatile Camera app. I tried using Samsung's own messaging app but gave up when it wouldn't message more than two images at a time. Google's messaging app, on the other hand, had no such limitation. I used that from then on.
There are some notable updates like Samsung Notes (co-create features), co-watching in Google Meet, and enhanced security features. The latter adds the ability to set your S23 in Maintenance Mode (added in One UI 5.0), so all your data is protected while someone works on your phone. There's also a refined privacy dashboard.
Samsung is also promising four generations of OS upgrades for these Android 13-launched phones and five years of security upgrades.
Samsung Galaxy S23 review: Battery life
Samsung managed to squeeze a slightly bigger battery in the Galaxy S23, going from 3,700mAh in the S22 to 3,900mAh battery in the S23 (still 100mAh smaller than the Galaxy S21's battery).
Anecdotally, I got more than a day of battery life, and by "day" I mean grabbing the phone at 7AM and still having juice left at 10PM. If I didn't charge overnight, I could get halfway through the morning on that same charge.
In our lab-based rundown tests, the Galaxy S23 got 10:27 hrs of battery life in Adaptive refresh rate mode and 11:20 hours at 60Hz.
In my charge tests, I charged more than 50% in 30 minutes using a 25W charger, which is basically in line with our lab tests, where we found we could charge to 55% in 30 minutes.
The phone supports the same peak 25W wired charging as its predecessor, along with fast wireless charging and wireless PowerShare, if you want to charge the likes of your Galaxy Buds 2 Pro, Galaxy Watch 5, or even another phone, off the back of your new S23.
Like other cool S23 features, Wireless PowerShare is not on by default, but it's easy enough to find with a Settings search. I used it to charge up my Galaxy Buds 2 Pro. My only complaint is that you have to slide the case around a bit to find that sweet charging spot.
I really like the Samsung Galaxy S23 and would happily recommend it to anyone who is looking for a new, perfectly sized, powerful, long-lasting, and attractive Android handset.
It has a stellar screen, great cameras, and the cleanest design of any Galaxy phone in recent memory. Of course, I said much the same thing about the Samsung Galaxy S22, and if I have a complaint, it's that Samsung really didn't move the bar all that much. I applaud the powerful new CPU, bigger battery and cleaner design, but I wanted Samsung to take the next step in flagship photography and find a way to squeeze 10x optical zoom and a 108MP sensor into what will probably be its second-most popular phone this year.
What this means is that the Galaxy S23 is not a must-have upgrade for S22 owners. Similarly, I don't know that this is the phone that attracts Apple iPhone switchers (the S23 Ultra probably is, though).
Samsung Galaxy S23 review: Also consider
Swipe to scroll horizontally
| | Samsung Galaxy S23 | Apple iPhone 14 Pro | Apple iPhone 14 Plus | OnePlus 11 5G | Google Pixel 7 Pro |
| --- | --- | --- | --- | --- | --- |
| Price: | $799.99 / £769 / AU$1,249 | $999 / £1,099 / AU$1,749 | $899 / £949 / AU$1,579 | $699 / £729 / AU$1,199 | $899 / £849 / AU$1,299 |
| Dimensions: | 70.86 x 146.3 x 7.62 mm | 71.5 x 147.5 x 7.85mm | 160.8mm x 78.1mm x 7.8mm | 1631 x 74.1 x 8.53mm | 162.9 x 76.6 x 8.9 mm |
| Weight: | 168g | 206g | 203g | 205g | 212g |
| OS: | Android 13 | iOS 16 | iOS 16 | Android 13 | Android 13 |
| Screen Size: | 6.1 in. | 6.1 in. | 6.7 in. | 6.7 in. | 6.7 in. |
| Resolution: | 1080 x 2316 | 2556 x 1179 | 2278 x 1284 | 3216 x 1440 | 3120 x 1440 |
| CPU: | Qualcomm Snapdragon Gen 8 2 Mobile Platform for Galaxy | A16 Bionic | A16 Bionic | Qualcomm Snapdragon 8 Gen 2 | Tensor G2 |
| RAM: | 8GB | 6GB (est) | 6GB (est) | 8GB | 12GB |
| Storage: | 128GB | 128GB | 128GB | 128GB | 128 GB |
| Battery: | 3,900mAh | 3,200mAh | 4323 mAh | 5,000mAh | 5,000mAh |
| Rear Cameras: | 50MP Wide, 12MP Ultrawide, 10MP telephoto | 48MP wide (24mm f/2.8), 12MP ultra-wide (13mm f/2.2). 12MP telephoto (77mm f/2.8) | 12MP 26mm, f/1.5 lens, 12MP 13mm, f/2.4 ultrawide | 50MP main, 48MP ultra-wide and 32MP telephoto | 50MP main, 48MP 5x zoom, 12MP ultra-wide macro |
| Front camera: | 12MP | 12MP | 12MP f/1.9 | 16MP f/2.45 | 10MP |
Swipe to scroll horizontally
Samsung Galaxy S23 score card

| Attributes | Notes | Rating |
| --- | --- | --- |
| Value | Samsung boosted the power and held the line the price for a win. | 4 / 5 |
| Design | It's a clean look that holds onto all that's good about the S22 | 4 / 5 |
| Display | Gorgeous, bright, and smooth. All you want in a smartphone display | 4.5 / 5 |
| Camera | A great camera array backed by better image processing for even better photos but, yes, I wanted more | 4.0 / 5 |
| Performance | The best silicon a Galaxy S phone has ever had. | 4.5 / 5 |
| Battery | All-day-and-more battery life that won't let you down. | 4.5 / 5 |
| Software | A good platform that no longer gets in the way of the best Google Android platfrom software. | 4.5 / 5 |
Buy it if...
An affordable but powerful Android phone
At $799.99, the Samsung Galaxy S23 is a full-featured flagship that doesn't skimp on power, looks, or capabilities.
A small-hand-friendly phone
6.1 inches is the Goldilocks of smartphone sizes, not too big, not too small, but just right.
Don't buy if...
You own the Samsung Galaxy S22
Yes, you get a more powerful CPU and a bigger battery, but those and some of the other welcome changes are not enough to encourage an upgrade from the previous generation.
You demand the ultimate camera experience
If you're a Galaxy fan but want the absolute best the S series has in photographic capabilities, you'll want the S23 Ultra and its 10x zoom and 100x Space Zoom.
More Android options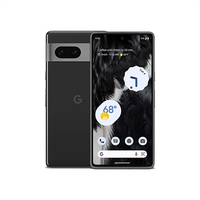 Google Pixel 7
If you like the idea of getting a flagship smartphone for even less money, the Google Pixel 7 is the only phone that has the OnePlus 11 beat. It doesn't have the big screen (or battery), and it relies on AI for its camera powers. It still saves you more, takes great photos, and looks cool.
Check out our Google Pixel 7 review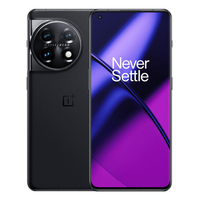 OnePlus 11
The OnePlus 11 is an affordable pick for buyers who want something unique and offers a more artistic take on smartphone photography. Its lack of durability is a bit worrisome, though.
Check out our OnePlus 11 review
How I tested the Samsung Galaxy S23
Review test period = 7 days
Testing included = Everyday usage, web browsing, social media, photography, streaming, tethering, gaming
Tools used = Geekbench 5, Adobe Premiere rendering, battery rundown tests
I did my best to use the Samsung Galaxy S23 as my everyday phone. It was what I used for email, web browsing, streaming, gaming, and productivity.
I installed my favorite mobile games, which include Asphalt 9 and Call of Duty, and played probably a little more than was necessary.
I installed Apple Music and Google Podcasts and enjoyed audio both through the handset's speakers and with connected Bluetooth earbuds.
I enjoyed rewatching the Adam Project on Netflix while on the train and truly appreciate the rock-solid T-Mobile 5G connection that made tethering my computer and working during the commute possible.
For performance testing, I used a combination of my own Geekbench 5 tests and those performed by Future's Labs team.
As for who I am, I've been writing about technology for 31 years and testing smartphones for almost 20.