The Samsung Galaxy S23 Plus bundles its smaller sibling's impressive design, performance and camera credentials into a larger but more expensive package. As such, it may prove an attractive proposition for Galaxy newcomers in the market for a big-screen all-rounder, but anyone with the means to make the more rewarding jump up to the Galaxy S23 Ultra should consider doing so.
Pros
+

A handsome new look

+

Bespoke Snapdragon chipset

+

More base storage than predecessor
Cons
-

Not distinct enough

-

Deserved a 108MP sensor
Why you can trust TechRadar We spend hours testing every product or service we review, so you can be sure you're buying the best. Find out more about how we test.
Samsung Galaxy S23 Plus: Two-minute preview
The Samsung Galaxy S23 Plus is rumored to be the last Plus entry in Samsung's flagship Galaxy S series, and while we'll have to wait until the launch of the Samsung Galaxy S24 to know if that prediction rings true, it's not hard to understand why the mobile giant may be preparing to implement such a significant strategy shift.
Stretching back to 2020 and the Samsung Galaxy S20 Plus, these middle-child devices – touted as attractive options for those who want Galaxy Ultra sizing without the top-shelf price tag – have been forced to compromise on super-premium features in the name of keeping costs reasonable, which is an approach that hasn't always yielded good value for money.
The Samsung Galaxy S23 Plus again treads that tightrope, but its excellent small-scale sibling – the Samsung Galaxy S23 – delivers enough in the way of impressive style, performance and camera credentials to make this year's Plus edition seem much more appealing than it otherwise might do (read our Samsung Galaxy S23 review and Samsung Galaxy S23 Ultra review for our full verdicts on the other two phones in the S23 lineup).
The headline story of the Samsung Galaxy S23 Plus is not so much its cleaned-up exterior as what's going on inside. All three of Samsung's latest flagship phones feature the new Qualcomm Snapdragon 8 Gen 2 processor – or rather, they feature a special edition of that SoC, dubbed the 'Snapdragon 8 Gen 2 Mobile Platform for Galaxy'.
It's a nifty, bespoke name that defines one little bit of special sauce within these Android 13-powered handsets: all the CPUs are overclocked to an industry-leading 3.36GHz.
Most mobile CPUs – including Qualcomm's standard Snapdragon 8 Gen 2 and the formidable A16 Bionic inside the Pro members of Apple's iPhone 14 line – are fast enough for the vast majority of users. That said, the extra bit of juice that Samsung and Qualcomm have coaxed out of the 8 Gen 2 in these devices means slightly better video capture at the highest resolution, slightly smoother gaming, and slightly more powerful CPU-intensive operations, like 8K video editing. The improvements, however, are more negligible than groundbreaking.
That bespoke processor is also important to bear in mind when you look at the S23 Plus' largely unchanged camera array (versus the Samsung Galaxy S22 Plus). The phone rocks a 50MP wide, 12MP ultrawide, and 10MP optically-stabilized 3x telephoto zoom setup, though the front camera is now 12MP, up from 10MP on the Galaxy S22 Plus (which is a change consistent across the whole S23 range). Tangible improvements to photography instead come from the S23 Plus' upgraded chipset and more powerful AI features.
Samsung hasn't messed around with a winning formula when it comes to the phone's 6.6-inch AMOLED display. There's still an ultrasonic fingerprint reader underneath it, and a punch hole selfie camera near the top. Everything looks suitably bright and colorful, while motion is governed by an adaptive refresh rate that, once again, scales between 48Hz and a buttery-smooth 120Hz.
Samsung has likewise kept the phone's dimensions virtually unchanged from the Galaxy S22 Plus, but compared to the S23, this year's Plus is a larger phone that feels more substantial. Its larger Gorilla Glass Victus 2 and Armor Aluminum-clad body leaves room for a bigger 4,700mAh battery (200mAh larger than the one in the previous Plus) – as well as a larger cooling chamber – though the phone manages to maintain its sibling's exceptionally handsome looks, despite its beefier bodykit.
The S23 Plus starts at $999.99/ £1,049 / AU$1,649, which is $200 / £200 / AU$300 more than the Galaxy S23's starting price. While both the S23 and S23 Plus have 8GB of RAM, the Galaxy S23 Plus starts with 256GB of storage and goes up to 512GB. The base Galaxy S23 starts with just 128GB of storage, and tops out at 256GB – that 128GB model also suffers from slower UFS 3.1 storage, too, compared to the faster and more efficient UFS 4.0 storage enjoyed by the 256GB S23 and every version of the S23 Plus.
In all, then, the Samsung Galaxy S23 Plus is an excellent like-for-like alternative to the standard S23, but its significantly higher price makes it a hard sell to anyone content with its smaller sibling's much more compact size (which we described as "perfect" in our review).
What's more, since there aren't too many notable upgrades over the Galaxy S22 Plus to be found here beyond processing power, battery life and more storage options, this is probably a phone best suited to Galaxy newcomers – or those who just aren't able to shell out on the eye-wateringly expensive S23 Ultra.
Samsung Galaxy S23 Plus review: Price and availability
Starts at $999.99/ £1,049 / AU$1,649
Same price as last year in the US but pricier elsewhere
More storage for your money
Swipe to scroll horizontally
Samsung Galaxy S23 Plus prices

| | | | |
| --- | --- | --- | --- |
| RAM / Storage | US price | UK price | AU price |
| 8GB / 256GB | $999.99 | £1,049 | $1,649 |
| 8GB / 512GB | $1,119.99 | £1,149 | $1,849 |
At $999.99, pricing for the base model of the Galaxy S23 Plus in the US remains unchanged since last year; however, you're now getting 256GB – double the storage – for that price. That's a nice little value upgrade in these cash-constrained times, though with the top-tier storage now upped to 512GB, you'll pay $100 more compared to last year's 256GB top model. In the UK and Australia, the prices of the two phones have been hiked by £100 / £150 and AU$100 and AU$200, respectively.
For comparison, the Galaxy 23 Ultra offers up to 12GB RAM and 1TB of storage.
All three devices are available at most of the big carriers right now – if you're looking for our personal recommendations on where to bag a bargain, head on over to our dedicated Samsung Galaxy S23 deals page.
Samsung Galaxy S23 Plus review: Specs
As mentioned above, the Samsung Galaxy S23 Plus comes in two storage variants, 256GB and 512GB, and both have 8GB of RAM.
Swipe to scroll horizontally
The specs of the Samsung Galaxy S23 Plus

| | 256GB model | 512GB model |
| --- | --- | --- |
| Price: | $999.99/ £1,049 / AU$1,649 | $1,199.99/ £1,149 / AU$1,849 |
| Dimensions: | 76.2 x 157.73 x 7.62 mm | 76.2 x 157.73 x 7.62 mm |
| Weight: | 195.9g | 195.9g |
| OS: | Android 13 | Android 13 |
| Screen Size: | 6.6-inch | 6.6-inch |
| Resolution: | 2316 x 1080 pixels | 2316 x 1080 pixels |
| CPU: | Qualcomm Snapdragon Gen 8 2 Mobile Platform for Galaxy | Qualcomm Snapdragon Gen 8 2 Mobile Platform for Galaxy |
| RAM: | 8GB | 8GB |
| Storage: | 256GB | 512GB |
| Battery: | 4700mAh | 4700mAh |
| Rear Cameras: | 50MP Wide, 12MP Ultrawide, 10MP telephoto | 50MP Wide, 12MP Ultrawide, 10MP telephoto |
| Front Camera: | 12MP | 12MP |
Samsung Galaxy S23 Plus review: Design
Image 1 of 4
Design changes make it cleaner and simpler
Excellent look, feel, and materials
Nice Gorilla Glass upgrade
Samsung has taken a relatively light touch design approach with the Galaxy S23 lineup, making a handful of aesthetic changes that move the phones a step or two away from their Galaxy line heritage.
For the 6.6-inch Galaxy S23 Plus, this means removing the iconic Contour Cut metalwork from around the camera array. Now, all three lenses float near the upper-left side of the phone's brushed glass Gorilla Victus 2 back (there's also glossy Victus 2 glass covering the display). It's a very clean look – in fact, this might well be my favorite-ever design for a Galaxy phone – but it also means the S series loses some of its individuality, which may grate on diehard Samsung fans.
Despite removing the bit of Armor Aluminum, the dimensions of the Galaxy S23 Plus are almost exactly the same as those of the Galaxy S22 Plus. Its 76.2 x 157.73 x 7.62mm frame – which weighs 195g – was a touch on the large size for my slender hands; the S23 Plus is slightly bigger than the iPhone 14 Pro, but a little smaller than the 6.7-inch iPhone 14 Pro Max – though the phone was far from uncomfortable to use. The curved metal band surrounding the device, for instance, felt cool and smooth to the touch.
There are a few other design alterations. The power and volume buttons have been moved down a little on the edge of the device, and some antenna bands have been repositioned. Personally, I'd have liked to see Samsung move the volume button to the left-hand side of the phone to avoid my frequent misclicking of the power button, though this is likely something I'd eventually get used to. The bottom edge speaker-grille holes – which are next to the USB-C port, mic holes, and SIM slot – are slightly larger, too.
Select elements on these phones are made from recycled materials, including the volume and power buttons, and the speaker grille at the very top of the display. In addition, the Gorilla Glass Victus 2 uses 22% recycled materials, and some of the phone's packaging is recycled, too. Even the plastic cover you'll peel off the screen when unboxing it is partially recycled.
There's a nice selection of colors to choose from. I handled the Cotton and green models for this review, with black and Lilac being the other two standard variants. As is nowadays the case, there are also additional colors – like Lime and Graphite – which are only available through Samsung.com.
Every Galaxy S23 device is IP68-protected against a drop in water or a roll in dirt, so neither should bother any of them as a result.
Samsung Galaxy S23 Plus review: Display
Largely unchanged 6.6-inch AMOLED display
1,750nits peak brightness
As with most other Galaxy S23 line aspects, the AMOLED display hasn't changed much since the S22 line.
The Samsung Galaxy S23 Plus' 6.6-inch, 2316 x 1080-pixel screen is big, bright, and responsive. To preserve battery, the optional adaptive refresh rate tunes the screen depending on what you're doing, down to 48Hz. In my experience, this still allowed for phenomenally smooth scrolling, with motion-heavy footage in high-resolution YouTube videos appearing similarly silky. The phone also still supports 240Hz touch-sampling for speedy gaming responses.
In terms of brightness, the S23 Plus had no trouble beating back the bright light set up for our product photography. That's likely thanks to its 1,750nit peak brightness, although typically the screen will run at 1,200nits.
The phone's adaptive brightness system also now includes more steps to properly adjust for your various viewing environments, and it always felt as though Samsung had the wellbeing of my eyeballs in mind during my testing of the S23 Plus.
Samsung Galaxy S23 Plus review: Cameras
Same triple-lens setup as the S22 Plus
Up to 8K video at 30fps
Snapdragon 8 Gen 2 allows for faster processing speeds
Thanks to the removal of the raised metal Contour Cut element around the camera system, all three lenses look a little larger, but this is essentially the same hardware setup as on the Galaxy S22 and S22 Plus. The big differences in image capture performance are driven, naturally, by the Qualcomm Snapdragon 8 Gen 2 that backs them up.
The three main rear cameras are:
50MP f1.8 main w/ OIS and 85-degree FoV
12MP, f2.2 ultrawide w/ 120-degree FoV
10MP f2.4 telephoto (3x) w/ OIS and 36-degree FoV
It's a shame that the Galaxy S23 and S23 Plus didn't adopt the Galaxy S22 Ultra's camera array, with its 108MP sensor and that amazing 100x Space Zoom. Still, this setup – with its upgraded image sensor and image processing – is nothing to sneeze at.
Images snapped in the phone's default "pixel-binned" mode are sufficiently detailed and colorful, with little quality disparity between those taken in day or night environments. Low-light scenarios do seem to yield a slightly warmer hue, but HDR is implemented to exceptional effect when things get properly dark.
Image 1 of 4
Despite the absence of the S22 (and S23) Ultra's 100x Space Zoom feature on the S23 Plus, the latter's 30x maximum digital zoom is still impressive. Images begin to muddy around the 10x mark, but you'll still be able to capture crisp shots of objects around 50m away.
Image 1 of 5
Samsung's iPhone-beating Portrait mode returns from the S22 Plus, too, while new camera features include Astrophoto, Astro Hyperlapse, Super HDR selfie video at 60fps and more accurate skin tone capture.
The Plus also gets the same video capabilities as the S23 and S23 Ultra. You can shoot in up to 8K at 30fps, though the lack of image stabilization on all three phones means you're probably better off recording in fully stabilized 4K at 60fps. Nonetheless, this is a highly capable handset for video capture.
The S23 Plus leapfrogs its predecessor in the front-facing camera department, replacing the latter's 10MP sensor with a new 12MP one. Sure, 12MP isn't exactly world-beating, but other phones in this price range – including the iPhone 14 Pro – rock similar front-facing setups.
Is it any good? I'll leave you with the thoughts of our US Editor in Chief, Lance Ulanoff (above), who took a series of selfies on the S23 Plus: "I took some selfies in both standard and portrait modes, and the level of detail was excellent in both cases. I marveled at how old I looked, and realized that it's time to whiten my teeth. Thanks a lot, Samsung."
Samsung Galaxy S23 Plus review: Performance and audio
Bespoke Snapdragon 8 Gen 2 chipset delivers industry-leading performance
Faster, more power efficient LPDDR5X RAM and UFS 4.0 storage than S22 Plus
Not only does the entire Samsung Galaxy S23 line get the best Qualcomm has to offer in mobile chipsets, the phones even get their own special edition of that offering.
The Samsung Galaxy S23 Plus (and all S23 devices) are running the Qualcomm Snapdragon 8 Gen 2 Mobile Platform for Galaxy. What this boils down to is a little more juice under the hood, with the CPU running at 3.36GHz (up from 3.2GHz). That's a lot of power for a little smartphone.
In practice, the Galaxy S23 Plus delivers on its promise of superior performance, comfortably outpacing – or at least matching – the best Android phones for speed. Whether you're rapidly swiping across its home screen, multitasking with various apps or photographing using one of its power-hungry camera modes, the S23 Plus is near-flawlessly responsive.
The phone – or its smaller sibling, at least – may yet earn a place on our list of best gaming phones, too. It loads titles quickly, doesn't stutter during heavy sessions, and comfortably copes with demanding graphical settings. As expected, the S23 Ultra can juggle more applications and games for longer without noticeable slowdown or temperature increases, but it was still a challenge to make the S23 Plus heat up in the hand. I spent an hour or so with FIFA Mobile on the S23 Plus, and only noticed the growing warmth of the phone after around 30 mins of gameplay.
Image 1 of 3
Like its siblings, the Galaxy S23 Plus offers decent stereo sound that's sharp and clear, though the lack of any real bass means you'll probably want to plug headphones in to get the best viewing (or listening) experience.
All the Galaxy S23 phones are 5G-capable, and, yes, they still include physical SIM slots. One thing Samsung is not currently touting is any kind of satellite connectivity, which, given the current competitive environment, is a little surprising. Apple, for instance, introduced Emergency SOS via Satellite with the iPhone 14 line, and Qualcomm showed at CES 2023 how a Snapdragon 8 Gen 2-equipped demo device could send and receive texts over satellite, so it's a little disappointing to see this functionality absent from the S23 line.
However, both the S23 and S23 Plus pair the Snapdragon 8 Gen 2 with the X70 5G modem, the same one Qualcomm told us is capable of satellite communications; so conceivably, Samsung and its carrier partners could turn on this feature later.
Performance score: 4.5 / 5
Samsung Galaxy S23 Plus review: Software
Android 13 and Samsung's One UI 5.1 overlay
Four years OS + five years security updates
New productivity and security features
The entire Samsung Galaxy S23 line ships with Android 13 and Samsung's One UI 5.1 overlay. Samsung is promising four generations of OS upgrades, and five years of security upgrades.
Being virtually unchanged from the S22 line, the software experience on the S23 Plus is extremely familiar, so existing Samsung fans shouldn't encounter any red flags in the user experience department.
That said, Samsung has introduced a number of new software features including better Samsung Notes (there are now co-create features), co-watching in Google Meet, and enhanced security features. The latter adds the ability to set your S23 Plus in Maintenance Mode (added in One UI 5.0), so all your data is protected while someone works on your phone. There's also a refined privacy dashboard. These are all neat – if not groundbreaking – additions to an already solid software experience.
Samsung Galaxy S23 Plus review: Battery life
4,700mAH battery is larger than standard S23
45W wired fast charging
Wireless and reverse wireless charging
One of the reasons you buy a bigger phone is for the bigger battery. The Galaxy S23 Plus has a 4,700mAh battery, which is 200mAh larger than the one in the Galaxy S22 Plus and 800mAh larger than the battery in the standard Galaxy S23. The Galaxy S23 Ultra, on the other hand, boasts a whopping 5,000mAh battery.
During testing, I was able to comfortably use the Galaxy S23 Plus for almost two days in a general day-to-day capacity before needing to juice it back up again, which is around half a day longer than the standard S23 offers. My device dropped to 60% at midnight after the first day of normal use, before dropping to 1% at around 7pm the following day.
The S23 Plus' Snapdragon 8 Gen 2 chipset also means that heavy gaming or streaming sessions don't drain its battery as much as equivalent sessions do on the S22 Plus. An hour of 1080p YouTube streaming on full brightness, for instance, only ate up around 5% charge, while a similarly long FIFA Mobile gaming session only knocked around 10% off the phone's battery life.
The S23 Plus supports 45W wired fast charging – the same as the S22 Plus – where its smaller sibling only supports 25W. In practice, though, the difference between the two charging speeds is pretty inconsequential. The latter charged to 55% in 30 minutes during testing, while the S23 Plus managed a slightly better 62% (though I used a non-Samsung 45W charger for the Plus test). There's also wireless and reverse wireless charging on the S23 Plus, too.
Oh, and it's worth noting that – as with the standard S23 and S23 Ultra – you won't get a charger included in the box with the S23 Plus (*sigh*).
Should you buy the Samsung Galaxy S23 Plus?
Buy it if...
You want a full-featured Android flagship that isn't the S23 Ultra
Despite not boasting the same camera credentials as its pricier sibling, the Samsung Galaxy S23 Plus will remain a top-tier handset for several years thanks to its industry-leading processor and magnificent display.
The Galaxy S23 is too small for your liking
Although we prefer the Galaxy S23's more compact size, the S23 Plus is perfect for those who've grown accustomed to beefier phones.
Don't buy it if...
You own the Samsung Galaxy S22 Plus
Despite its slightly superior battery life, processor and storage options, the S23 Plus is not a must-upgrade device for S22 Plus owners.
You want the best camera phone around
The S23 Plus' four-figure price tag doesn't equate to four-figure-worthy camera specs. For the best Samsung camera phone, pick up the S23 Ultra instead.
Samsung Galaxy S23 Plus review: Also consider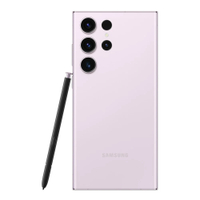 As alluded to above, the standard Galaxy S23 is a better and more affordable option than the S23 Plus if you're willing to forgo the latter's slightly improved battery life and larger size.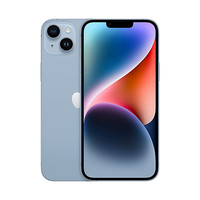 Apple's own awkward middle child isn't an objectively better phone than the Samsung Galaxy S23 Plus – but it's a better option if you're already an avid Apple user.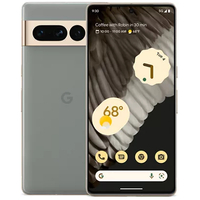 If Samsung's take on Android simply isn't for you, or you want a similar experience in a different design, Google's Pixel 7 Pro offers a similarly stunning screen, a compelling camera with a 5x optical zoom and a custom-built flagship chipset, tailor-made for all sorts of AI-based workloads that we're seeing more and more of.
How I tested the Samsung Galaxy S23 Plus
Review test period = 7 days
Testing included = Everyday usage, web browsing, social media browsing, video streaming, gaming photography
Tools used = Geekbench 6, Geekbench ML, native Android stats
I lived with the Samsung Galaxy S23 Plus as my primary device for around a week, using it for productivity purposes during my working day and for social media browsing and gaming in the evenings.
As a football fan, I've grown used to the way FIFA Mobile plays on a few different devices, which helped me to quantify just how impressive the Galaxy S23 Plus' Snapdragon 8 Gen 2 processor is from a power perspective. I also used the phone to stream color-rich David Attenborough documentaries via YouTube and Netflix, and also logged into Twitter to assess the social media browsing experience.
I used the recently released Geekbench 6 for CPU testing (the S23 Plus landed a single-core of 1954 and a multi-core score of 5154) and Geekbench ML for machine learning and AI benchmarking. Battery life was assessed based on real-world usage, and I measured charge time in 30-minute intervals.
First reviewed March 2023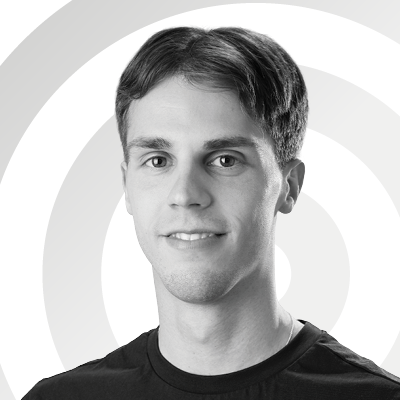 Axel is a London-based Senior Staff Writer at TechRadar, reporting on everything from the latest Apple developments to newest movies as part of the site's daily news output. Having previously written for publications including Esquire and FourFourTwo, Axel is well-versed in the applications of technology beyond the desktop, and his coverage extends from general reporting and analysis to in-depth interviews and opinion.
Axel studied for a degree in English Literature at the University of Warwick before joining TechRadar in 2020, where he then earned an NCTJ qualification as part of the company's inaugural digital training scheme.