Samsung Galaxy S23 vs S23 Plus vs S23 Ultra – what's the difference?
The three Galaxy S23 models have now been revealed in full. Here's how they differ
(Image credit: Samsung)
Samsung's 2023 flagships have been revealed, which means you'll need a Samsung Galaxy S23 vs Galaxy S23 Plus vs Galaxy S23 Ultra comparison to help you choose between the new phones.
And it's no easy task. The base Galaxy S23 is the cheapest model, and will also be more attractive to those who prefer smaller phones; the S23 Plus has a potentially winning blend of power and price; and the S23 Ultra gives you the best cameras and biggest screen.
So, how do these three phones stack up against one another in various categories? And which one looks most deserving of your cash? Read on for all the details – and don't forget to check out our complete Samsung Galaxy S23 review and Samsung Galaxy S23 Plus review, as well as our full Samsung Galaxy S23 Ultra review for our impressions and experiences with each new Galaxy flagship.
Samsung Galaxy S23 vs S23 Plus vs S23 Ultra: Full specs comparison
Swipe to scroll horizontally
| Header Cell - Column 0 | Galaxy S23 | Galaxy S23 Plus | Galaxy S23 Ultra |
| --- | --- | --- | --- |
| Display | 6.1-inch AMOLED @120Hz | 6.6-inch AMOLED @120Hz | 6.8-inch AMOLED @120Hz |
| Screen resolution | 2340 x 1080 | 2340 x 1080 | 3088 × 1440 |
| Platform | Qualcomm Snapdragon 8 Gen 2 for Galaxy | Qualcomm Snapdragon 8 Gen 2 for Galaxy | Qualcomm Snapdragon 8 Gen 2 for Galaxy |
| RAM | 8GB (LPDDR5X) | 8GB (LPDDR5X) | 8GB / 12GB (LPDDR5X) |
| Storage | 128GB / 256GB | 256GB / 512GB | 256GB / 512GB / 1TB |
| Main camera | 50MP | 50MP | 200MP |
| Ultrawide camera | 12MP | 12MP | 12MP |
| Telephoto camera | 10MP, 3X optical zoom | 10MP, 3X optical zoom | 10MP, 3X and 10X optical zoom |
| Selfie camera | 12MP | 12MP | 12MP |
| Dimensions | 5.8 x 2.8 x 0.3 inches | 6.2 x 3 x 0.3 inches | 6.4 x 3.1 x 0.35 inches |
| Weight | 6 ounces | 7.3 ounces | 8.2 ounces |
| Battery size | 3,900mAh | 4,700mAh | 5,000mAh |
| Charging speed (wired) | 25W | 45W | 45W |
| Price at launch | $799.99 / £849 / AU$1,349 | $999.99/ £1,049 / AU$1,649 | $1,199 / £1,249 / AU$1,949 |
Samsung Galaxy S23 vs S23 Plus vs S23 Ultra: price and availability
All three available to preorder now and shipping from February 17
Base S23 is the cheapest option, S23 Ultra is the most expensive
More expensive in some countries
All three phones are available to preorder now and will ship from Friday, February 17. You should check out our Samsung Galaxy S23 preorders page for the best offers on Samsung's new flagship phones. We also have a best Samsung Galaxy S23 deals page where you'll find exclusive promos, free device offerss, and more.
As you'd expect, pricing varies depending on which handset you choose, with different tiers for the various RAM and storage options.
The base Galaxy S23 comes in 128GB or 256GB versions, each with 8GB RAM, with the 128GB model being the most affordable phone in the range at $799.99 / £849 / AU$1,349. The S23 Plus can be bought in 256GB / 512GB variants, again with 8GB RAM.
With the Ultra, you get a choice of 256GB / 8GB RAM, 512GB / 12GB RAM, or a massive 1TB / 12GB version that costs a whopping $1,619.99 / £1,599 / AU$1,349.
Here's how it all stacks up:
Swipe to scroll horizontally
| | Galaxy S23 | Galaxy S23 Plus | Galaxy S23 Ultra |
| --- | --- | --- | --- |
| 128GB | $799.99 / £849 / AU$1,349 | | |
| 256GB | $859.99 / £899 / AU$1,449 | $999.99 / £1,049 / AU$1,649 | $1,119.99 / £1,249 / AU$1,949 |
| 512GB | | $1,119.99 / £1,149 / AU$1,849 | $1,379.99 / £1,399 / AU$2,249 |
| 1TB | | | $1,619.99 / £1,599 / AU$1,349 |
What that means in practice is that, compared to last year's Galaxy S22, pricing for the base S23 remains unchanged in the US, while there's an £80 price hike in the UK and a $10 increase in Australia.
With the Galaxy S23 Plus, the base storage has been increased from 128GB to 256GB and prices again increase outside of the US compared to the S22 Plus.
Finally, with the Galaxy S23 Ultra, it's a similar situation: US customers pay around the same as for last year's S22 Ultra but get more storage in the base model, while those in the UK and Australia pay more for the 512GB / 1TB models.
Obviously price is relative based on what you get, so there's no winner here as such. In the US the S23 is $200 cheaper than the S23 Plus, and that phone in turn is $200 less than the S23 Ultra, which all seems fair enough.
Samsung Galaxy S23 vs S23 Plus vs S23 Ultra: design
Image 1 of 3
All three models now have the same camera design on the rear
S23 Ultra has curved glass on the front
S23 Ultra has two extra color options
It's fair to say that there's not much difference design-wise from last year's models; the Galaxy S23 is an evolution, not a revolution.
However, the S23 and S23 Plus do have one key style change that moves them closer in looks to the S23 Ultra: namely that there's now an integrated camera module, rather than a raised 'contour cut' bump as on the S22 and S21 equivalents. It's a look we like very much, so this is good news for buyers of the two cheaper models.
All three phones also get Gorilla Glass Victus 2 on the front and back, so there's no difference there either. This is tougher than the previous version, but you'll probably still want one of the best Samsung Galaxy S23 Ultra cases if you're buying one of the most expensive models.
The entire line is IP68-rated for water and dust, too. In fact, the only real design differences between the trio are their sizes, and the fact that the Galaxy S23 Ultra still has slightly more curved glass round the front, albeit it's been made flatter than on the Galaxy S22 Ultra.
Even the four standard Samsung Galaxy S23 color options are the same: you can get all three phones in Cream, Lavender, Green and Phantom Black. There are a further two options for all three phones if you buy your Galaxy S23 directly from Samsung: Lime and Sky Blue. Finally, the Galaxy S23 Ultra is also available in Graphite or Red from the Samsung store.
Samsung Galaxy S23 vs S23 Plus vs S23 Ultra: display
S23 display is 6.1 inches, S23 Plus is 6.6 and S23 Ultra is 6.8
All have 120Hz displays, but S23 Ultra can drop to 1Hz
Same max brightness level across the range
The screen size is the biggest visual difference between the three Galaxy S23 models. The base Galaxy S23 display is 6.1 inches with a 2,340 x 1,080 resolution and the S23 Plus is 6.6 inches, with the same resolution. The S23 Ultra, meanwhile, has a 6.8-inch display with 3088 x 1440 pixels.
All the displays are AMOLED, with adaptive 120Hz refresh rates. However, the Ultra is able to drop down to 1Hz as per last year's model, giving it an advantage over the other two, which can both go no lower than 48Hz, when it comes to saving battery life.
All three also have the same max brightness level, 1,750 nits; rumors that the S23 Ultra would be able to hit 2,150 nits proved unfounded, sadly.
Samsung Galaxy S23 vs S23 Plus vs S23 Ultra: cameras
S23 Ultra widens the gap over the other two with new 200MP main sensor
S23 Ultra also has an extra 10x telephoto lens as on the S22
All phones get various other photographic upgrades
Cameras have always been one of the key differentiators between the base, Plus and Ultra models of Samsung's Galaxy S range, and it looks like that trend is continuing this year.
The headline difference is that the S23 Ultra now has a 200MP main sensor, compared to the 50MP camera on the S23 and S23 Plus or the 108MP camera on the S22 Ultra.
But that only tells half the story, because that 200MP ISOCELL HP2 sensor has a few very clever tricks. For instance, it uses Samsung's Adaptive Pixel technology to do something called pixel binning, which sees multiple pixels combined to boost their light-gathering power. By default, those 200MP images will be pixel binned by 16:1 to produce 12.5MP images, but you can also opt for a 4:1 mode that outputs 50MP photos.
The Ultra also retains its zoom advantage over the other two phones, with an extra telephoto lens round the back giving it a combo of 10MP at 3x zoom and 10MP at 10x. The S23 and S23 Plus, meanwhile, keep the sole 10MP / 3x zoom telephoto.
All three phones keep the 12MP ultrawide camera from the S22 series, but all also get an upgrade to the selfie camera, from 10MP to 12MP.
The entire range also gets an improved Expert RAW mode that works with 50MP images, rather than previous limit of 12MP, an Astrophoto mode for shooting the night sky, and improved 'Nightography' – that's low-light photography in plain terms. On the video front, they can all now shoot 8K footage at 30fps and 60fps.
We've got more information about all of the above in our deep dive into the S23 series' biggest new camera features.
Samsung Galaxy S23 vs S23 Plus vs S23 Ultra: performance
All phones get a custom Qualcomm Snapdragon 8 Gen 2 chipset
S23 and Plus have 8GB RAM; Ultra has a 12GB version
Bigger storage options as you move up the range
When it comes to performance there's not as much difference between the three models as you might expect.
All get Qualcomm's latest Snapdragon 8 Gen 2 flagship-class chipset, and that's the case wherever you are in the world; there's no Exynos chipset version this year.
What's more, all three get an exclusive version of the 8 Gen 2 called the Snapdragon 8 Gen 2 Mobile Platform for Galaxy. This has been overclocked to 3.36GHz (rather than 3.2GHz), which should give the Galaxy S23 series a real advantage over other phones with the same chipset.
In fact, the only real differences in terms of computing grunt are limited to RAM and storage. The base S23 and S23 Plus come with 8GB of RAM, while the Ultra has either 8GB or 12GB. In terms of storage, the vanilla S23 has either 128GB or 256GB, while the Plus has 256GB or 512GB. Finally, the Ultra gets 256GB, 512GB or 1TB models – with the latter being the model that also has 12GB of RAM.
Samsung Galaxy S23 vs S23 Plus vs S23 Ultra: battery
S23 Plus should have longest battery life at 27 hours
Max wired charging is higher (45W) on Plus and Ultra
In terms of battery life, the phones' capacities scale with their screen sizes: the S23 has a 3,900mAh cell, the Plus has a 4,700mAh offering and the Ultra weighs in at 5,000mAh.
We've not yet tested the battery life ourselves, but Samsung's own figures of up to 22 hours for the S23, 27 hours for the S23 Plus and 26 hours for the S23 Ultra indicate that the middle option may be the one to go for in terms of longevity – although there's not much in it versus the Ultra.
In terms of charging, the base S23 loses out again, with a max charging speed of just 25W, compared to 45W of the Plus and Ultra – the same as last year. All three get 15W wireless charging.
Samsung Galaxy S23 vs S23 Plus vs S23 Ultra: features
S23 Ultra comes with an S Pen
All three phones run Android 13 and Samsung One UI 5.1
The other obvious difference between the Galaxy S23 Ultra and the S23 / S23 Plus, in terms of features, is that the former gets the Samsung S Pen while the latter two don't. That's hardly a surprise: the S Pen is integral to the Ultra's identity, and marks it out as the Galaxy Note in all but name.
That aside, there aren't too many other differences between these three phones. All ship with Android 13 and Samsung's One UI 5.1 skin atop it. All are 5G-compatible. None have a headphone socket. It's really only the S Pen that offers anything else in terms of features, then – but that's a pretty big plus mark in the Ultra's favor.
Samsung Galaxy S23 vs S23 Plus vs S23 Ultra: outlook
While the Samsung Galaxy S23 range overall looks to be every bit as strong as last year's S22 series, it's once again the Ultra model that appears to be the chief contender for our best phones list, and a handset that could potentially take on and beat the almighty Apple iPhone 14 Pro Max. In fact, that's a match-up we've already looked at in our Samsung Galaxy S23 Ultra vs iPhone 14 Pro Max feature.
The differences between the standard S23 and the S23 Plus aren't huge. The latter has a bigger screen and a bigger battery to go with it, and is available in a higher storage option, but it's otherwise much of a muchness: same processor, same RAM, same cameras, same design.
The S23 Plus also gets 45W charging compared to 25W – as with the S22 models – but it also has a higher price tag. Which one you go for will probably come down to whether you want (and can afford) the bigger screen.
The S23 Ultra, meanwhile, is once again in a class of its own again. Its photographic skills look like being even more impressive thanks to that upgrade to 200MP on the main camera, and it also has a more capable adaptive display, plus extra RAM and storage options. And of course there's also the S Pen; if you want that, it's Ultra all the way.
Sure, the Ultra is by far the priciest of the three – but it offers so much more than the other two that it's likely to retain its crown as the best Samsung phone, even when price is taken into account. We'll bring you our definitive verdict once we've fully reviewed all three models.
Sign up for Black Friday email alerts!
Get the hottest deals available in your inbox plus news, reviews, opinion, analysis and more from the TechRadar team.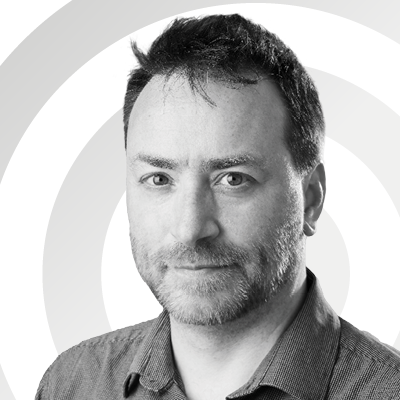 Marc is TechRadar's UK Editor in Chief, the latest in a long line of senior editorial roles he's held in a career that started the week that Google launched (nice of them to mark the occasion). Prior to joining TR, he was UK Editor in Chief on Tom's Guide, where he oversaw all gaming, streaming, audio, TV, entertainment, how-to and cameras coverage. He's also a former editor of the tech website Stuff and spent five years at the music magazine NME, where his duties mainly involved spoiling other people's fun. He's based in London, and has tested and written about phones, tablets, wearables, streaming boxes, smart home devices, Bluetooth speakers, headphones, games, TVs, cameras and pretty much every other type of gadget you can think of. An avid photographer, Marc likes nothing better than taking pictures of very small things (bugs, his daughters) or very big things (distant galaxies). He also enjoys live music, gaming, cycling, and beating Wordle (he authors the daily Wordle hints page).