Samsung needs to kill its Plus phones after the Galaxy S23
It's too late to stop the S23 Plus - but it needs to happen for S24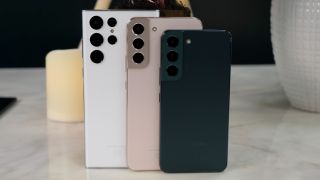 (Image credit: Future)
We're almost certainly just days away from the launch of the Samsung Galaxy S23 series, but I have one major concern ahead of the big Unpacked event – and it's Plus-shaped.
I've always struggled with the Plus-branded Galaxy S phones. I understand why the Plus exists – in theory, it's an option for those who want a device close in size to an Galaxy S22 Ultra, but without the top-shelf price tag. But I can't shake the feeling that it's a compromise, whichever direction you're coming at it from.

Ever since Samsung solidified its standard, Plus and Ultra approach ‒ starting with the Galaxy S20 series (or perhaps unofficially further back, if you count phones like the Galaxy S10 5G) ‒ the Plus has stood as a contradiction, rather than a happy middle-ground. And I don't see that changing with the Galaxy S23.
The awkward middle child
If viewed as an enlarged Galaxy S, the Plus sheds one of the standard model's major benefits: its impressive power to size ratio. That's a rare thing in the modern Android phone market; there's a reason why we bill the base Galaxy S22 as "The best small Android flagship" in our best Samsung phones guide.
If viewed as a cheaper alternative to the Ultra, meanwhile, all it really has to offer is a similar screen size and a slight price reduction (albeit still hovering around the $1,000 / £1,000 mark). Against that, it loses out on multiple fronts: resolution, battery capacity, camera capability, storage, memory, and more. We've got a full Samsung Galaxy S23 vs S23 Plus vs S23 Ultra rumors breakdown to take you through the key differences.
While there's no denying that consumers clearly like their phones larger than I ‒ and many others ‒ ever expected (just look at the average display size increase of phones over the past few years), that isn't enough of a reason to buy a larger-screened device over a smaller one with similar specs. It seems I'm not alone in this notion, either.
Turning a Plus into a minus
Back in May 2020, South Korean news site The Elec reported on the Galaxy S20 series' first-quarter sales, citing results from market research firm Omdia as showing that the S20 Plus was the leading seller in the series. The Plus apparently accounted for 3.5 million of the total 8.2 million units sold since the range had gone on sale, three months prior.
Jump to a year later and the S21 Plus reportedly accounted for the smallest proportion of devices sold across key markets, including the US; there it had only 24%, based on Counterpoint Research data. That was seemingly in line with Samsung's own predictions, with the company instead expecting the standard S21 to make up the bulk of the series' sales.
Galaxy S22 series sales (first three months on sale)8.17 million units- S22 Ultra: 4.48 million units- S22 Plus: 1.42 million units - S22: 2.27 million units The S21 series reached 10 million units in 5 months, S22 series will likely reach that in 4 months. pic.twitter.com/2271DkG11qMay 27, 2022
This narrative has continued with the current Galaxy S22 series, too; the Galaxy S22 Plus made up an even smaller proportion of the line's 8.17 million total units sold in its first quarter after release, at just 17%.
Don't believe everything you read
With these declining numbers in mind, it hardly came as a surprise to me when The Elec reported on January 11 that Samsung was planning to shelve the Galaxy S24 Plus. If anything, it served as validation of my feelings towards the Plus line as a whole.
Anyone who's been following this particular story, however, will now know that the demise of the Galaxy S24 Plus had been greatly exaggerated. Multiple sources and media outlets have subsequently debunked The Elec's original report, highlighting that the codenames (DM1 and DM3, with 'DM' short for 'Project Diamond') mentioned relate to the Galaxy S23 series, not the S24 series. And by this stage, we are all but certain that the S23 series will indeed still feature a Plus model.
Even so, it's clear that while big phones are still in vogue, customers have become more discerning, meaning the success of such devices can no longer hinge on their size alone. Just look at the underwhelming response to the iPhone 14 Plus for proof of that.
No, the same experience augmented by only a larger display and battery isn't enough any more, and unless that changes, I can't see a place for a Plus model in 2024's Galaxy S line.
Sign up for Black Friday email alerts!
Get the hottest deals available in your inbox plus news, reviews, opinion, analysis and more from the TechRadar team.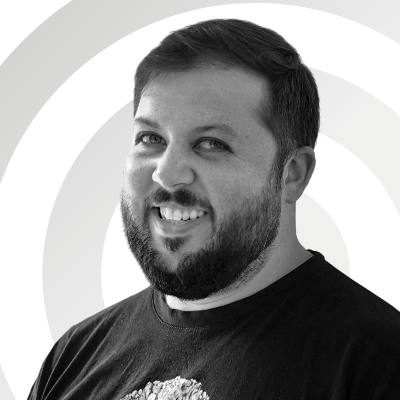 Alex joined as TechRadar's Senior Phones Editor in June 2022, but brings over a decade's worth of experience to the role, with an expertise in smartphones, tablets and wearables. He's covered keynotes hosted by the biggest brands and attended the launches for some of the most influential mobile products of the last few years. His experience was amassed at some of the most reputable consumer technology publications out there, including GSMArena, TechAdvisor and Trusted Reviews.