The Best OnePlus phones recall the humble roots of the OnePlus One, a phone that gave us flagship performance and specs at a bargain price that was just over half what the premiere smartphones cost. Today's OnePlus 11 and OnePlus Nord devices all deliver more speed than the competition, with some smart compromises to keep prices low.
While the OnePlus 10 Pro of 2022 was more expensive, OnePlus has consolidated to a single phone for this year's flagship. With a new phone in stores, a price drop on the already-solid OnePlus 10T makes it an even more compelling option, especially until this year's T-update drops.
If you want a bargain phone that doesn't look or feel cheap, check out the OnePlus Nord devices. They have a bit more style than competing Android phones in their price range, with interesting Oxygen OS software to boot.
OnePlus phones aren't for everyone, but if you understand where they excel and where they cut corners, you can find a great fit. If you're not sure whether a OnePlus phone is for you, we also have guides to the best phones, best Android phones, and best iPhones to check out.
Before buying any OnePlus phone, remember to look at what OnePlus promo codes are currently available.
Best OnePlus phones 2023
Why you can trust TechRadar We spend hours testing every product or service we review, so you can be sure you're buying the best. Find out more about how we test.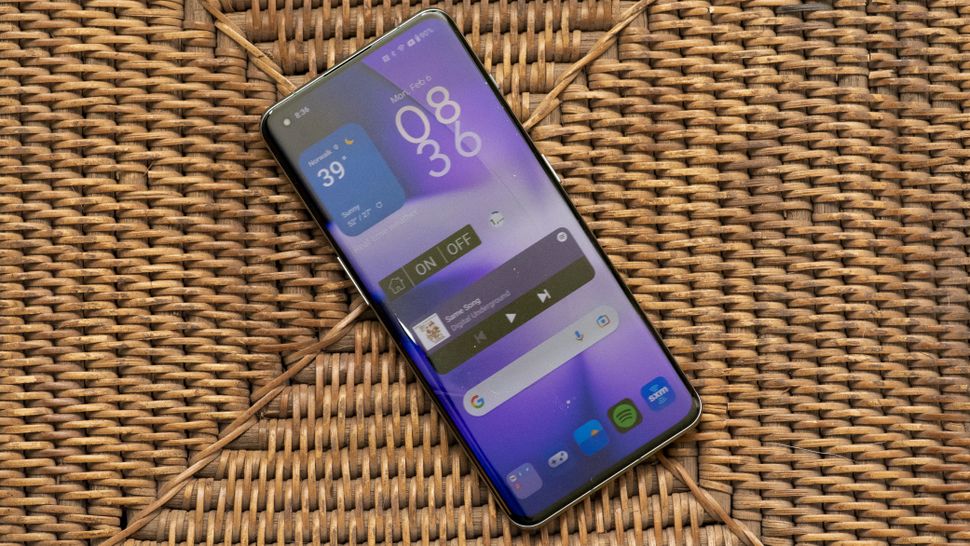 The OnePlus 11 is a return to what made OnePlus phones great. When you buy OnePlus, you get flagship-level performance and specs at a budget-friendly price. Somehow OnePlus gave us a phone that is better than the OnePlus 10 Pro in almost every way, but kept the price so low (with a huge drop in the US).
The cameras aren't very versatile; you don't get a telephoto zoom. Instead, you get great portrait shots that look more artistic than clinical. You get warm and appetizing shots of food, instead of close-up macro photos or space zoom. It isn't for everyone, but photography fans might enjoy the unique offering.
Unfortunately, while the OnePlus 10 Pro was water resistant (if you bought it on T-Mobile, at least), the OnePlus 11 is less durable and can only take a spray of water. If you dunk it, you're sunk. For fans of the brand, it's a phone worth having on this list. just take good care of it.
Read our full OnePlus 11 review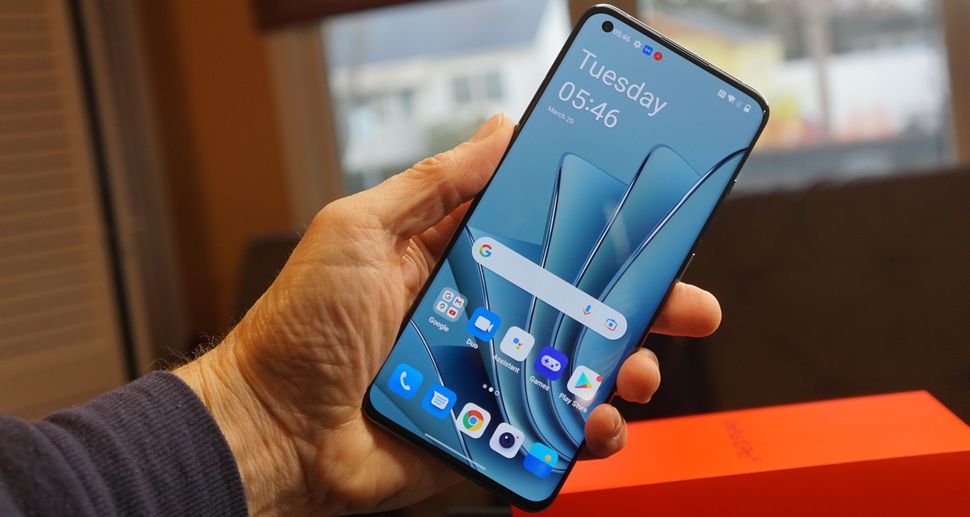 The OnePlus 10 Pro has seen a price drop since the new OnePlus 11 was announced, and it now sits at an affordable price that makes it a great buy if you don't mind picking up a year-old phone.
If you buy the OnePlus 10 Pro on T-Mobile in the US, it will be certified IP68 water resistant, which means it can handle a dunk in water, unlike the newer OnePlus 11. That's a huge benefit. We suspect all OnePlus 10 Pro models are similarly durable, but T-Mobile wanted to advertise the certification.
Its camera isn't quite the strongest compared to same-price rivals but it still takes great photos. It has a 48MP f/1.8 main, 50MP f/2.2 ultrawide and 8MP f/2.4 telephoto set of lenses. The main camera produces bright and colorful images while the ultrawide offers a quirky extra wide angle. A plentiful supply of software features strengthens its potential.
Throw in super fast charging, good battery life, and speedy performance, and the OnePlus 10 Pro is a delight to use. Both the OnePlus 10T and OnePlus 11 are more powerful, but only by slight degrees. For the price, the 10 Pro gives you great cameras and all the speed you'll need.
Read our full OnePlus 10 Pro review
The OnePlus Nord 2T isn't the most exciting looking phone out there, but it packs a punch where it counts. Similar to the Nord 2 before it, it offers the same 6.43-inch 90Hz AMOLED display and the same camera too, making this a worthy revision more than anything else.
Performance wise, it now has the Dimensity 1300 chip and that means pretty good performance for the price, as well as a cooler running build. It's another mark in favor of the OnePlus Nord 2T being all about reliability.
For a similar alternative consider the OnePlus Nord 2, but we marginally prefer this, even though it's a boring upgrade, with the main improvements just being the chipset and the charging speed.
Read our full OnePlus Nord 2T review
The OnePlus 10T is in some ways an even better phone than the OnePlus 10 Pro, especially for OnePlus fans. It has a more powerful Snapdragon 8 Plus Gen 1 chipset, along with super-fast 150W charging, as long as you don't live in the US. For less than the 10 Pro, you get a big performance and battery boost.
That comes at the cost of the OnePlus 10 Pro's excellent cameras. Except for the main camera, the 10T sensors are downgraded across the board. It also loses the Hasselblad tuning that has made recent OnePlus generations so special.
It also gets a slight downgrade in screen technology, but you may not notice. It's still a fast 120Hz refresh rate, and a big 6.7-inches of screen real estate.
If you're a mobile gamer or want a OnePlus flagship but can't stretch to the 10 Pro then we'd suggest giving this a look, but it's compromises keep it from being higher on our list.
Read our full OnePlus 10T review
The OnePlus Nord N200 5G is the least expensive OnePlus phone that is currently available (the oldest OnePlus Nord N100 is still in the store, but out of stock). It packs a surprising punch for a phone that sits under $200 in the US. The screen is a big 6.5-inches, and it has a huge battery to complement big display.
Seriously, that 5,000 mAh battery is as large as you'll get in the OnePlus 11, so it should last a long, long time. The Snapdragon 480 chipset isn't super-powered, but it can handle 5G networks, so you'll be able to watch videos and play multiplayer games smoothly.
Read our full OnePlus Nord N200 5G review
While the US gets the Nord N20 5G, the UK market is lucky to land the OnePlus Nord CE 2 Lite 5G, a slick phone with a bargain price and some surprisingly good specs. It has a big, 6.6-inch display that refreshes at a fast 120Hz. The Snapdragon 695 chipset isn't the fastest, but it can handle 5G networking for fast video streaming and downloads.
Around back, you get a big 64MP sensor on the main camera, which should manage better-than-average shots for a phone in this range. There's also a huge, 5,000 mAh battery inside. That's as much battery power as you'll find on the OnePlus 11 at the top of our list.
Read our full OnePlus Nord CE 2 Lite 5G
The OnePlus Nord N20 is remarkably cheap for a 5G phone that has such a great display. Bright and vibrant, its 6.43-inch panel works well in direct sunlight as well as indoors.
While it might only offer a 60Hz refresh rate, that's a small price to pay for paying a small price.
The phone's Snapdragon 695 packs a punch at this price while battery life is easily over a day without a problem. It's only really the camera that lets the side down a bit, offering average snaps.
Read our full OnePlus Nord N20 review