A fun new form factor, a great selection of colorways, and a decently rounded sound for its size – the Amazon Echo Pop is a fun addition to any room. However, although it's positioned as the most basic, bottom-of-the-line speaker, it's a little too pricey for its specs.
Pros
+

Fun and stylish design

+

Responsive with good microphone pickup

+

More affordable list price
Cons
-

Trimmed-back features

-

Pricing makes no sense

-

High volumes cause distortion
Why you can trust TechRadar We spend hours testing every product or service we review, so you can be sure you're buying the best. Find out more about how we test.
Amazon Echo Pop: One-minute review
The Amazon Echo Pop is the new entry-level Echo model in Amazon's lineup of smart speakers, replacing the now ever-so-slightly more sophisticated Echo Dot.
It joins the leagues of the best Alexa speakers as a decent, budget-friendly alternative to some of the brand's more expensive models; but, I'd say it isn't among the best smart speakers overall. The Echo Pop's sound is passable, the mic pickup is decent, and its new semi-spherical design is really fun. However, I was a little disappointed that some features have been lost to come in at its marginally lower price tag.
Sporting a chic new design and a brighter, more customizable color palette, the Echo Pop will be great for smaller rooms and bedrooms, especially those most regularly occupied by kids. It's a lot less conspicuous than other smart speakers, especially Amazon's models, but definitely sits on the cheaper side when it comes to build quality.
The real downer of the Echo Pop is its price. At $40.99 / £44.99 / AU$79.99, it's just $9 / £10 / AU$20 cheaper than the Amazon Echo Dot (Generation 5), which offers marginally superior sound and doesn't lose features such as temperature and motion detection. Plus, the Dot is so regularly discounted to below the price of the Pop, it just doesn't make sense not to wait and save.
If you're happy to pay for form over function, or would actually rather your speakers not know quite so much about your home, the Echo Pop is great – and its design really is quite refreshing for a smart speaker. Note that it sounds best at 50-70% volume, starting to distort when played any louder; but for smaller rooms and bedrooms, for which it's designed, you'll rarely need to go much higher.
Amazon Echo Pop review: price and availability
List price: $40.99 / £44.99 / AU$79.99
Available at Amazon
The Echo Pop launched in 2023 and sells for $40.99 / £44.99 / AU$79.99 directly from Amazon in four colorways: black, white, lavender, and teal. As of writing, it's just $9 / £10 / AU$20 cheaper than the next-best Amazon smart speaker, the Echo Dot, which is regularly on sale for cheaper than the Echo Pop. However, we've yet to see how much the Pop will be reduced to during sales periods, so there's some hope there.
Regardless, it's still missing too many of the value-adding features of marginally pricier devices such as the Echo Dot to justify its price tag. It appears that the new design – which, granted, is very nice – has inflated the price almost as much as the removal of temperature and motion sensors has reduced it.
Alternatively, if you're not sold on Amazon's Alexa-based ecosystem, the Nest Mini is similarly priced at $49.99 / £49.99 / AU$79.99 and comes with much the same features as the Dot – although we still prefer the Dot overall.
Ultimately, it comes down to how important aesthetics are to you; if the design really sells it, the Pop is just about worth its list price. You can also buy covers for an additional $16.99 / £19.99 / AU$27.95 (which, notably, makes the Echo Pop more expensive than the Echo Dot.)
Amazon Echo Pop review: specifications
Swipe to scroll horizontally
| | |
| --- | --- |
| Dimensions: | 99 x 83 x 91mm |
| Weight: | 196g |
| Audio: | 49.5 mm front-firing speaker, Lossless High Definition |
| Wi-Fi connectivity: | 2.4 and 5GHz |
| Smart home compatibility: | Amazon Alexa, Wi-Fi, Bluetooth Low Energy Mesh, and Matter controller. |
Amazon Echo Pop review: design
Fresh and fun semi-spherical design
Three microphones
Three control buttons, but no action button
In a sea of spherical smart speakers, the Amazon Echo Pop stands out as a much-welcomed break from the orb overload – but it isn't exactly a high bar for innovation versus its main competition at Google and Apple.
Overall, the Echo Pop feels pretty robust, and its plastic casing doesn't feel too tacky. It's about the size of an Echo Dot that's been sliced in half diagonally, yet despite losing half the mass, it takes up a similar amount of real estate.
Nevertheless, between its fabric-covered front speaker and the fact it arrives in a selection of colors (white, black, lavender, and teal), the Echo Pop feels less intrusive than its older siblings; it's a fun and playful design that feels a lot more at home in bedrooms, smaller rooms or child-friendly rooms. Plus, the array of colorful sleeve accessories available at Amazon means the device can be further customized to fit your living space.
Above the front-facing speaker is a curved LED bar that lights up when Alexa is active. I tested the black colorway with a sleeve attached, and when inactive, this bar was quite a stark contrast to the otherwise bright casing. I imagine the same could be said for the lighter colorways, even without a sleeve.
Moving further back on the device, just behind the LED arc, are the three microphones to pick up voice commands and three buttons: volume controls and a mute button. There's no action button as there is on other Echo devices, which personally I didn't mind too much.
Seated right at the hilt of the speaker is the power socket, which connects to the included power supply. As with the most recent Echo Dot, there's no audio jack, but the device is Bluetooth enabled if you want to play music through your Echo Pop from another device.
Amazon Echo Pop review: performance
Decent enough sound, but not on full blast
Good microphone pickup
Lacking some value-adding features
As a smart home device, the Echo Pop presents some ups and downs. On the one hand, the Echo Pop is a zippy little smart speaker, picking up voice commands pretty consistently and quickly – unless you have other speakers absolutely blaring out in the background. Bolstered with Amazon's AZ2 Neural Edge processor, it's only ever-so-slightly slower than the Echo Dot, and a smidgen slower still when compared to the Echo, but the difference is pretty minimal.
It's incredibly easy to set up, even for those who aren't technically inclined; and if you are, you'll be pleased to know it also serves some extra purposes for your smart home, acting as a Sidewalk Bridge, a Matter Controller, and adding up to 1,000 square feet to your Eero mesh setup.
On the other hand, it's missing some of the best features added in recent Amazon Echo devices: temperature sensors and motion detection. This omission is relatively inconsequential if you're simply looking for the basic Alexa experience. However, if you're setting up more advanced automations using temperature or motion triggers, you'll be better off spending slightly more on the Echo Dot.
Generally speaking, the sound emitted by the speaker is pretty good for its size. When Alexa responds, her voice is notably clear, more so perhaps than even other devices; but spoken word medium – including audiobooks and podcasts – is about as far as the Echo Pop goes when it comes to outperforming its peers for audio. Despite having a larger speaker driver (1.95in versus the Echo Dot's 1.73in), bigger doesn't mean better here, with the Echo Pop suffering a little at times.
When I cranked up the volume to full blast to listen to some music, the Echo Pop distorted pretty noticeably, making it not a terribly pleasant listen. It seems the speaker's sweet spot is 50-70% for really pumping out tunes, but in general, it's most enjoyable between 40-50%. At these volumes, the Echo Pop produces crisp mids and highs, and nice, warm bass.
This makes sense with the product's positioning; Amazon recommends the Echo Pop for smaller rooms and bedrooms. If anything, I'd say the Echo Pop is comparable to a fairly good portable speaker in terms of its audio quality. If you're going for higher quality, the standard Echo is the clear winner – if you want something this small that sounds as good as the large Echo, the Apple HomePod Mini is the best option (as long as someone in your house is in the Apple ecosystem).
Otherwise, the Echo Pop is capable of pretty much everything else other Echo devices can do; it has Alexa built in for answering your questions, it can assist you around the home with reminders, shopping lists and timers, and it can also integrate with your other smart devices pretty effortlessly.
Should I buy the Amazon Echo Pop?
Swipe to scroll horizontally
Amazon Echo Pop score card

| Attributes | Notes | Score |
| --- | --- | --- |
| Price | While the doorbell itself is moderately priced, the ongoing cost of Ring Protect sours the price significantly. | 3.5/5 |
| Design | It's a familiar design by this point, but a solid and inoffensive one - I'd love to see Ring completely reinvent its standard form soon, though | 4/5 |
| Performance | With its upgraded camera quality and advanced features, this is one of the best video doorbells we've seen. | 4.5/5 |
Buy it if...
You want something simple and sweet for Alexa requests
The Echo Pop is every bit the basic model its market positioning suggests, and with its three-microphone pickup and speedy Alexa responses, it's great for assistive needs around the home.
You have an Alexa-based household and just need a filler
At its lower list price, the Echo Pop is a great way to spread the Alexa coverage in your home, especially if you can get it on sale.
You need something capable for smaller rooms and bedrooms
While its audio performance isn't great at higher volumes, the Echo Pop works perfectly as a bedroom or small room speaker.
Don't buy it if...
You want top-notch audio
Pint-sized it is, pitch perfect it isn't. The Echo Pop suffers at higher volumes, and even more generally still it just doesn't cut it compared to pricier Amazon smart speakers.
You want more advanced smart home features
The lack of motion detection and temperature sensors makes this smart speaker a little dumber than its contemporaries.
Your priority is value for money
Overall, the Echo Pop just isn't cutting it at its current price point, and as such I can't recommend it for its value. The design is great, but the Echo Dot is far better as a value proposition.
Amazon Echo Pop review: Also consider
Swipe to scroll horizontally
| | | | | |
| --- | --- | --- | --- | --- |
| Row 0 - Cell 0 | Amazon Echo Pop | Echo Dot (5th generation) | Echo (4th generation) | Nest Mini (2nd generation) |
| Price | $40.99 / £44.99 / AU$79.99 | $49.99 / £54.99 / AU$99.99 | $99.99 / £89.99 / AU$149 | $49.99 / £49 / AU$79 |
| Size | 99 x 83 x 91mm | 100 x 100 x 89mm | 144 x 144 x 133mm | 98 x 44mm (d x d) |
| Weight | 196g | 340g | 970g | 183g |
| Audio | 49.5mm front-firing speaker, Lossless High Definition | 44mm front-firing speaker | 76.2 m) neodymium woofer and 2 x 20mm tweeters and Dolby audio | 360-degree sound with 40mm driver |
| Microphones | 3 | 4 | 7 | 3 |
| Connectivity | 2.4 and 5GHz | 2.4 and 5GHz | 2.4 and 5GHz | 2.4 and 5GHz |
| Smart home protocols | Bluetooth Low Energy Mesh and Matter controller. | Bluetooth Low Energy Mesh and Matter | Bluetooth Low Energy Mesh, Zigbee, Matter devices, Thread border router | Bluetooth 5.0, Thread, Matter |
| Additional features: | In-built Alexa | In-built Alexa, tap controls, temperature and motion detection | In-built Alexa, tap controls, temperature and motion detection, automatic acoustic tuning, audio input jack | In-built Google Assistant |
Amazon Echo Pop not for you? Try out one of these alternatives...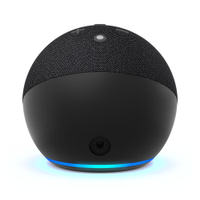 Echo Dot (5th generation)
The Echo Dot is all-round the best alternative to the Echo Pop, and unless you really love the Pop's design, we'd say stick with the Dot for now.
Read our full Echo Dot (5th gen) review for more information.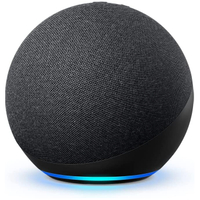 Echo (4th generation)
It's twice the price, but twice as nice – the full-bodied Amazon Echo balances value with design and performance wonderfully.
Read our full Amazon Echo (4th gen) review for more information.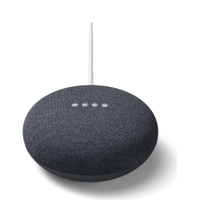 Google Nest Mini (2nd generation)
For another basic alternative, try the Google Nest Mini. Google is still lagging a little behind Alexa as a smart home assistant, but it's getting better all the time.
Read our full Google Nest Mini review for more information.
How I tested the Amazon Echo Pop smart lock
I used the Amazon Echo Pop as my main smart speaker for two weeks
I tested the audio against other smart speakers and across different mediums
I used the Alexa app to test routines, reminders and other Alexa features
I used a test unit sent by Amazon to review the Amazon Echo Pop, and set it up as my primary smart speaker for two weeks. I used it to control my various smart home devices, from smart lights to plugs and cameras, and also used its lifestyle features.
I compared the Amazon Echo Pop to my Apple HomeHub and the Echo Dot, as well as referencing our previous testing and reviews of Echo, Nest and home hub devices to benchmark its performance, design and value. I also compared the hardware and software specs to see how well-equipped the Echo Pop is.
I've been professionally testing smart devices for over a year, and have been progressively improving my smart home over recent years with various smart devices.
Read more about how we test
First reviewed June 2023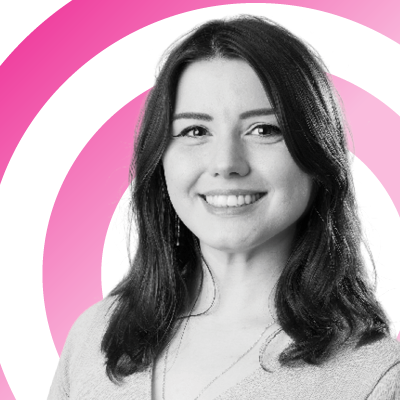 Managing Editor, Lifestyle
Josephine Watson (@JosieWatson) is TechRadar's Managing Editor - Lifestyle. Josephine has previously written on a variety of topics, from pop culture to gaming and even the energy industry, joining TechRadar to support general site management. She is a smart home nerd, as well as an advocate for internet safety and education, and has also made a point of using her position to fight for progression in the treatment of diversity and inclusion, mental health, and neurodiversity in corporate settings. Generally, you'll find her watching Disney movies, playing on her Switch, or showing people pictures of her cats, Mr. Smith and Heady.