Backblaze focuses on what it is best at: cloud backup. Tthe service should certainly be near the top of your shortlist if you want a comprehensive, no-limits, secure backup of the data for your home or business computers.
Pros
+

Unlimited cloud backup

+

No file size limits

+

Straightforward operation

+

Affordable pricing

+

Multiple recovery methods
Cons
-

One computer per licence

-

Basic web interface

-

No full disk image backup

-

No support for network drives

-

No support for file sync between computers
Why you can trust TechRadar We spend hours testing every product or service we review, so you can be sure you're buying the best. Find out more about how we test.
Backblaze is one of the best cloud backup services, providing unlimited storage with no file size limits for a very fair price. The company started in 2007 as a way for a developer to backup a friend's computer online. Fast forward to the present, and it is in 175 countries, in excess of 50 billion files backed up, encompassing over two exabytes
Backblaze is entirely focused on backups, which means there's no file syncing, no clever collaboration tools, and only the simplest of file sharing options. This can be a positive or negative, depending on your requirements.
If you're just looking for an ultra-simple high capacity backup service, then Backblaze is a must-see, especially as with only a single payment tier and unlimited storage, you're always paying just the same amount, not matter how much you upload.
If you also need a VPN to protect yourself online, you can alternatively get Backblaze completely free for a year when you sign up to our #1 favorite, ExpressVPN (and you get three extra months of ExpressVPN protection, too).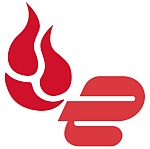 Backblaze: Features
Backblaze doesn't bother you with the details of your backup plan, just that it is occurring: when you initially install the desktop client, it doesn't require you to select files and folders, but rather just grabs all the files and folders it considers important and starts transferring them to your Backblaze cloud backup.
This can be an inconvenience if you only want to back up certain files. For instance, your Documents folder may contain irreplaceable data but your Pictures might not. You also can't fine-tune which folders within these directories are backed up. On the plus side, there's little chance of anything valuable being missed during backup.
By default, Backblaze copies all data except ISOs, DMGs (Mac disk image), virtual drives, system files or executables. Backblaze also won't backup files created by other backup utilities like Time Machine.
You have the option to exclude other file types if you wish, but unless exclusively told to ignore them, it will include everything except the file types listed. During our testing, we found it very simple and straightforward, and you can rest easy that your entire computer can be recovered if needed.
The tool is a "set-it-and-forget-it" solution. It's there to help you recover data such as if your hard drive catastrophically fails or your laptop fails to boot.
However, Backblaze is not designed for syncing files between computers, or getting at your music and video files in the cloud. You can include external hard drives and portable SSDs and, on a business plan, servers in your backups, although networked drives can't be included. While file sharing is possible, the feature can only be accessed by the web interface.
Backups can be continuous and this is a default option. They can also be configured to occur once a day, or just when you initiate them manually. Some extra variety with those timescales would be nice, but we expect the majority of users will leave it set to continuous backup mode. Although you can backup an unlimited amount of data, you are restricted to one computer for each Backblaze account, and mobile devices aren't included.
As standard, unlimited versions of files are kept, though only for a period of 30 days. This can be somewhat restrictive, especially as weeks can pass before you realize that you are missing an important document. Given the reasonable price for the standard plan, combined with the fact that an unlimited amount of storage could hold thousands of folders filled with documents, images and videos, we think the extra $2 a month (or $14 a year) for extended file history is a no-brainer. This extends it to one year. For an extra $2 per month and $0.005/GB per file, Backblaze can also store file versions forever.
While only one computer is supported per license, totally unlimited data storage with no file size limits means that Backblaze should never be the restricting element to your backing-up needs. This makes it a hugely valuable tool that is also affordable compared to rivals such as Polarbackup, LiveDrive, and Carbonite, all of which offer unlimited storage plans that are currently more expensive.
Because there are no subscription tiers, every account benefits from otherwise premium features. Uploading and downloading when using the desktop client is unthrottled, which means superquick backups up to the maximum speed of your ISP and router.
Backblaze has built-in safeguards to limit the amount of bandwidth consumed. The Control Panel settings list the latest upload speed and the amount of data backed up per day on average. In order to give users more control, manual throttling can limit the amount of bandwidth used by the app in order to prioritize other tasks. This can be useful for workers who often find themselves on video calls, as it allows backups to continue automatically in the background while providing optimal speeds for your workload.
Backblaze: Interface and use
The Backblaze desktop client targets simplicity over power. The options of the Backblaze package are limited, so the software doesn't have to do much except focus on the job at hand - to make sure that your files are getting continuously backed up in the background.
There is an option to exclude certain files and folders from a Backblaze backup, but we found it could be more straightforward. Considering you get an unlimited amount of space in the cloud, it's easier to just let Backblaze backup everything, just in case.
Transferring data from an entire computer to the web is potentially a lengthy process, but the speeds Backblaze managed were impressive. You can also choose to pause or throttle the upload process if you think Backblaze is taking up too much bandwidth to override the automatic throttling.
We like its integration within the operating system that helps to simplify the backup process - or at least, for those rare events that users need to modify controls. In this case, Backblaze sits neatly in System Preferences within macOS for instance. The Backblaze control panel can also be launched via a handy system tray icon in Windows.
Like the desktop client, the web interface is also cut down and minimal, letting you review backed up files and restore them if needed. There's also a mechanism for sharing stored files to others that is exclusive to the web interface. Unfortunately, in terms of web functionality, Backblaze falls short of Dropbox, Google Drive, or Apple iCloud when it comes to sharing files. However, it is ultimately a different proposition so this comparison is, perhaps, slightly unfair.
In the event of a system failure or loss, files can be downloaded for free, or Backblaze will put them on a USB hard drive for $189 and ship your data to your door. While it may not do much beyond suck up all the files on a computer and let you restore them, Backblaze does these core jobs very well. The almost $200 spent on backing up your files should be seen more as a holding fee for the value of the large hard drive (up to 8TB), as when the restore is complete you can return it by mail and receive a full refund.
Backups are limited to PCs and Macs, however alongside the web interface there are iOS and Android apps that allow you to access your data from anywhere. Backblaze Mobile 6.0, released in December 2022, has a new feel to it with authentication improvements for both platforms plus many tweaks and updates.
Backblaze: Security
Backblaze gets high marks from a security perspective: as you can enable two-step authentication on your account.
The company behind the tool also claims that backed up files on your machine are protected with AES 128-bit encryption, the key for which is generated randomly for each backup session. Also worth noting is that users can pick between EU and US data centers.
The data is sent securely via an SSL connection to avoid your data being intercepted as it travels through the internet. Backblaze also says it uses OpenSSL for generating the necessary encryption keys to do this. While it's not full end-to-end encryption, it's certainly safe enough for most users. But if you do want end-to-end encryption, you can also set up a private encryption key, known only to you, which adds an extra layer of protection to your data.
The downside of this is that Backblaze can't help you if you forget the key, and you need to share it with Backblaze if you ever need to restore your data.
Backblaze: How we tested
We ran three core tests for Backblaze, measuring sync speed, file recovery and versioning.
Our tests were done on a Windows 11 virtual machine running the Backblaze desktop client. We connected the VM to the internet via fiber broadband with a VPN server, which in our speed tests consistently showed average upload speeds of 70 Mbps
Test 1 - Sync speed
Our usual method for testing cloud storage providers is to copy a 650MB folder of Sherlock Holmes audiobooks into the application directory and measure the sync speed of the desktop client. However, Backblaze is rather an all-or-nothing backup solution. So, for this test, we had little choice but to let the utility backup everything in the home folder including the test files.
As we mentioned, while Backblaze focuses on backups rather than cloud storage, backing up a file from your computer will allow you to use it for cloud storage in a rather 'roundabout' way. That said, there's no easy way to backup only a specific folder as we do for our usual tests of cloud storage services, so we allowed Backblaze to backup all the folders in the test machine's home directory including our test files.
This came to just over 5GB of data, which uploaded successfully to Backblaze's servers in less than 9 minutes. That means our test files took just over a minute to upload. This is excellent considering our average upload speed was 70Mbps and is much faster than many of the cloud storage providers we've reviewed.
Test 2 - File recovery
For our next test, we simply sent the test folder with our files to the Recycle Bin and manually initiated another backup. After completion, we clicked Restore Options from within the desktop client to open the online Backblaze Control Panel.
We found the test folder easily and chose to Restore only to see a message saying that an email would be sent to us with further instructions. Upon checking our inbox we found an email containing a link to download a ZIP file of the folder. We were also offered a chance to install the Backblaze Downloader app.
Once extracted, we found that the folder was nestled in a tree of other folders reflecting our device's directory structure : for instance the main folder was 'C', which we had to click to find another folder named 'Users', and so on.
After jumping through these virtual hoops, we found all the files were successfully recovered.
Test 3 - Versioning
Versioning is a critical option when you're working on documents and find you need to roll back any changes made to the file.
When Backblaze backed up all files in the home directory, this included the original version of our test document. We opened this in Wordpad and removed all text except the intro. After saving and closing we ran another backup.
After choosing Restore Options from within the desktop client, we were able to go through the process of recovering the file from the first backup in exactly the same way as we did for the deleted test folder. We chose to download the document as a ZIP file. Once it was extracted, it opened without issue.
Backblaze: Pricing & plans
You can try Backblaze for free for 15 days without giving up any payment card information, but there's no free tier (as expected, since you're getting unlimited cloud backup). Personal plans currently cost $7 a month or $70 a year, or $130 every two years. There is also the $2 monthly charge in order to upgrade file version history from 30 days to one year, which in our opinion is a must.
Business customers get the same pricing. However, you can contact Backblaze directly for different quotes for backing up multiple computers and servers, and putting more of your data in the cloud for long-term storage. This is especially useful if you're replacing tape backups. It's refreshing to see this sort of flexible pricing, but it does make it more difficult to compare Backblaze against competing services.
Backblaze: Verdict
Backblaze isn't really a cloud storage so much as a cloud backup solution. That means syncing individual files and folders is tricky. However, when it comes to restoring deleted/modified data, we can't see any logic in offering a separate downloader app when this code could be integrated into Backblaze itself.
Still, Backblaze has a large user base, and it's easy to see why – if you want to back up everything from one computer and its external drives, simply and securely and without spending too much, then the service is hard to beat. We appreciate, too, that there are no limits on file sizes and no limits on the amount of data you can send to the cloud.
Just be certain you know exactly what Backblaze is before you sign up. It's not for syncing files between computers or getting easy access to your files through a web browser. It's a comprehensive, set-and-forget cloud backup solution for protecting your data should the worst happen, and at that task it provides a great solution.With stellar performance in that regard, Backblaze is one of the best backup software solutions thanks to its unlimited storage at a reasonable cost, aided by its array of restoration methods and ease of use.
With several years' experience freelancing in tech and automotive circles, Craig's specific interests lie in technology that is designed to better our lives, including AI and ML, productivity aids, and smart fitness. He is also passionate about cars and the decarbonisation of personal transportation. As an avid bargain-hunter, you can be sure that any deal Craig finds is top value!