Polarbackup provides a comprehensive cloud backup solution, giving you a straightforward way to offload your data to its online servers. It's packed with features, is quite affordable, and appeals to a broad range of individuals and businesses.
The weakness to be aware of is that this is a cold rather than a hot storage solution. This means that you'll have to wait a few hours to get your data back if and when you need to restore it. Those ok with that issue will find that Polarbackup covers most of your cloud storage needs.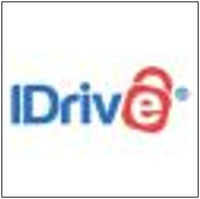 1. IDrive is the best cloud storage provider
IDrive, the cloud storage veteran, delivers tons of storage online for an incredibly small outlay. 10TB for $3.48 for the first year is unmatched till now and so is the support for unlimited devices and the extensive file versioning system available.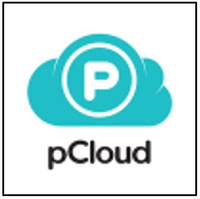 2. pCloud provides a lifetime cloud storage subscription
The Swiss-based company is more expensive than the competition but the one-off payment means that you won't have to worry about renewal fees that can be very horrendously expensive. $350 for 10 years is less than $3 per month.
Polarbackup features
As previously noted, Polarbackup is a cold storage solution, which is designed for data you want to back up somewhere, but that you don't need to access very often. After setting it up on your computer, it'll copy all the files you want to the web – including those on external drives and network drives –
without any fanfare. In short, it's fast, simple to use and is quick to configure.
The reality of cold storage is when you need to restore a file, it takes between 3 and 12 hours according to Polarbackup. If something disastrous were to happen to your computer, you get all your files and folders back again, but you just won't be able to get them back again right away. File versioning gets support also, allowing you to save multiple versions of the same file and then choose which one you need to get back when running a restore.
There are also business packages, and you get extra options for user management, setting data policies, digging into activity logs and handling standards compliance. We like the lack of limits on users, servers or file sizes, and no additional charge for data restoration (you'll just have to wait a few hours to get it back).
With the desktop clients installed, backups can be run at set intervals (anywhere from every 12 hours to every 7 days), or on a custom schedule. There's also an option of limiting bandwidth through the desktop client if you need to, or conversely, to enable multithreaded upload which promises faster upload speeds by consuming your entire bandwidth. If you only need to back up certain files, you can set Polarbackup to run a selective backup on particular file types, like Microsoft Office files, videos or desktop files, for example.
We especially like the incremental backup feature, which means that only new or modified files are uploaded. This helps to save bandwidth if you rely on your Internet connection for other tasks, not to mention the time saved.
Arguably more usable is Polarbackup's Instant Vault, which offers a more versatile cloud storage system. This is only available on a browser - not the desktop client - and offers a degree of collaboration with file sharing. It starts at the equivalent of £1.42 per month paid annually for 100GB, however the 1TB available for £5 per month, paid annually, is better value.
Polarbackup interface
If you think that the Polarbackup interface looks familiar, you would be correct as it is similar to another backup solution Zoolz, and the two services are run by the same company. However, Zoolz offers both cold and hot storage, while Polarbackup sticks to cold storage only (hence the name, we'd guess). Some of the software stylings are the same between both of these cloud storage services.
The reality is that these aren't the most modern or the slickest interfaces you're ever going to come across. However, they do the job well enough and the software has plenty of useful features scattered throughout – such as the backup filter that lets you pick out files with a particular filename or using a particular extension. Desktop clients for Windows and macOS are easy to use for picking out files and folders.
From the web interface, the files you've uploaded can be viewed, and downloads can be requested. These requests are usually fulfilled within a few hours (Polarbackup claims 3-12 hours) and are emailed to you so there's no need to wait online. While this is convenient, we think being able to access your folders instantly provides the most convenience, so if that's what you need, Polarbackup isn't for you. For business users, you can manage all of your users and servers from the web portal, as well as get reports for bandwidth usage, file transfers, etc.
It's worth noting that downloads sent via emails need to be retrieved within a 24-hour window, before they become unavailable and you need to restart the entire process. There is also a 1GB daily download limit, which can be particularly restricting for those who like to be in control. Fortunately, things are much quicker and smoother using the Polarbackup client on a computer.
Upload speeds are ok, though somewhat lacking compared to other cloud backup services we have tested. For many, this tradeoff is acceptable given the fact that the secure cold backup has military-grade encryption and built-in protection against ransomware.
As such, Polarbackup is designed - and works well - to run in the background. The idea is that long-term backups are taken care of automatically and, should you ever need to retrieve your data, it will be there. Be aware of this, and its lack of instant availability, and you shouldn't be disappointed. This is no Google Drive.
Polarbackup security
It's immediately apparent that Polarbackup takes security very seriously. Files get protected with 256-AES military-grade encryption, and stored using an end-to-end encryption (or zero-knowledge) process. This means that even Polarbackup's engineers are unable to look at your data. Support for adding your own encryption password is reassuring, but it's vital that you make a note of this and never lose it. Forget it, and you will be locked out of your account with no access to your backups.
A shortcoming is that there's no two-factor authentication (2FA) available on Polarbackup, so be extra careful about who gets hold of your email address and password. Other than the missing 2FA, it's an impressive all-round security package. When heading to your user account panel inside the Polarbackup web interface, there is even transparency of the location of the data center that's holding your files, in our case, data being uploaded from the UK was being stored in "US West (Oregon)".
Polarbackup pricing
The London-based cloud backup service starts with a Personal plan offering, which is currently available for $4 (£3) per month. It offers unlimited data, and usually costs $10 (£7) per month. A one-off lifetime purchase was previously offered, but it appears that the company has since decided to axe this offer in favour of subscription-based memberships.
Once in your account, an 'Upgrade' tab presents several options to enhance the user's experience - at a cost. One such upgrade is the Instant Vault Storage outlined above, which works in a similar way to a cloud drive whereby users can upload files directly to the cloud and share with others.
Four so-called Support tiers add additional features, such as lifting upload and download speed restrictions and removing the file upload size limit, which is capped to 4GB. These plans range from free to £1.75 per month, and are paid yearly.
For a business plan, there are three key tiers: 1TB, 2TB and 5TB. Prices range from £64.99 to £324.95, though there are often promotions running and at the time of writing all plans are available with a 21% discount. More room on the Polarbackup servers can be available on request.
Personal and Business plans have a 15-day free trial, and we appreciate that no credit card is required which provides users with the reassurance that they can truly experience the service with no fear of being charged. Furthermore, there is a 30-day money-back guarantee.
Fans and loyal customers of Polarbackup will also be interested in Polar Privacy, which offers defence for webcams and microphones against hacking, blocks unwanted tracking cookies and encrypts login details for $49.99 per year. While these are all valuable tools to have in 2022 and beyond, we find it to be somewhat expensive compared to the company's cloud backup service.
Polarbackup verdict
Polarbackup is laser focused on a specific job: long-term cold storage at affordable rates. As an offshoot of Zoolz, we can have some confidence that the company knows what it's doing. Polarbackup is basically a cheaper, more limited version of Zoolz, that is a good choice if you don't need as many features, or instant access to your data. If the product suits you, we think the certain tradeoffs are well worth the reasonable price.
The service gets high marks in terms of speed, reliability, and security, which are the areas that most users need, though it's worth noting that users should pay to unlock higher speeds and limits if this is important to them. While Polarbackup is not quite as impressive in terms of the breadth of features that it offers, or the quality of the software interfaces that it uses but as long as it's keeping your data safe and sound, these should be secondary concerns.