The best free cloud storage service makes it simple and easy to backup and share your files and folders in the cloud, without it hurting your wallet in the slightest.
The evolution of the cloud market has resulted in a rapid increase in the number of zero-cost cloud storage providers - but that can only ramp up the difficulty in finding one that works for you.
While zero-cost cloud storage solutions could cynically be viewed as an easy way of getting users on board with a view to them subsequently signing up for a subscription plan, many free solutions represent worthwhile options in their own right.
They won't be suitable for every occasion. Some cloud customers will need beefier, enterprise-grade services (perhaps one from our best cloud storage listing), others will need cloud backup services - and some of these will need to be paid for.
But given the many free offerings out there – and the many different ways in which they work in terms of being able to up your storage limit without necessarily having to pay – it can be difficult to choose the right free cloud storage service. That's where this guide is able to help. It breaks down the top cloud storage products to be found among the massed ranks of free software options by comparing key factors like storage limits, security features, and platform compatibility.
Note that the listed pros and cons in this guide are based on the paid versions of the relevant software. Free versions can have fewer features, and these are also subject to change without notice (one of the pitfalls of sticking with free offerings).
Nevertheless, there are some real gems here. Read on to find out our picks for the best free cloud storage services and discover which one is best suited to your needs.
Read our review of the best small business software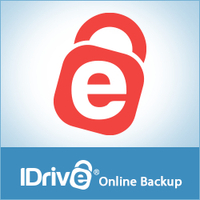 (opens in new tab)
1. IDrive is the best cloud storage provider (opens in new tab)
For those who want to pay a bit extra. IDrive, the cloud storage veteran, delivers tons of storage online for an incredibly small outlay. 5TB 10TB for $3.98 for the first year is unmatched till now and so is the support for unlimited devices and the extensive file versioning system available.

The best free cloud storage solutions of 2022 in full
Why you can trust TechRadar Our expert reviewers spend hours testing and comparing products and services so you can choose the best for you. Find out more about how we test.
Internxt is a relative newcomer to the free cloud market and as such is willing to offer more than others in terms of capacity, as a clever marketing tool. 10GB is sufficient for most users. It was an easy choice to select this as the overall best free cloud storage offering.
The main pros of Internxt are that it is fast, easy to use, and secure. Even if you're not that tech-savvy, you'll find Internxt really simple to download, set up, and operate. Of course, you'd already expect all those things from the best cloud storage - so what makes Internxt stand out from the competition?
It's the extra features, like facial recognition of your photos to help you organize them better, like the physical hard disk of files it will send you if you somehow lose all your stuff, like server backup offering a failsafe if you accidentally delete items you shouldn't have.
And the fact that it is based in the EU gives you extra reassurance with regards to the privacy safeguards it offers.
Read the full Internxt review

Degoo may not be a name you've heard of before, and indeed it was only formed back in 2019, but the Swedish firm has managed to make a big impact on the cloud storage scene in a very short timeframe nonetheless.
So what has made it attractive enough to quickly pick up a large user base (some 18 million-plus), and indeed be rated top of our best free cloud storage rankings? The headline storage capacity is certainly a big draw, as you get 10GB on the free tier, which is a huge chunk of space compared to rivals.
Even better, Degoo has partnered with us to give TechRadar readers double that storage for the first year. 20GB of cloud storage for nothing is a pretty impressive offering to say the least (although note that it will revert back to the standard 10GB after that initial year is over).
Other strengths of Degoo include 256-bit AES end-to-end encryption to keep your files secure, and two-factor authentication using your Google account. It also offers some nifty benefits for uploading and storing photos, including AI routines that are designed to help surface your best snaps.
Note that the free plan is advert-supported, and also lacks 'zero knowledge' encryption and some other features which are reserved for paying subscribers. There's also a stipulation that if you don't use your free account for 90 days, your files will be ditched.
Those caveats are a relatively small price to pay though, given the amount of free storage you're getting here, and folks looking for an alternative to the big players won't do any better than Degoo, certainly when it comes to capacity.
Read our full Degoo review.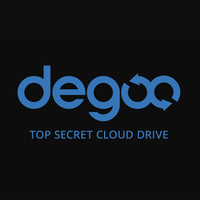 (opens in new tab)
Exclusive Degoo 10TB cloud storage backup (opens in new tab) | $239.76 $99.99 for 2-years (58% off)
TechRadar and Degoo have partnered to provide a one-off exclusive. You can get a staggering 10TB of storage for just $99.99 for two years. That's a 58% saving compared to the standard price of $9.99 per month, and is exclusive to TechRadar. It's a price that's far less than the cloud storage competition. That price is a locked-down one as well and will not change.

Mega is a well-known cloud storage provider with a free plan that offers you a good chunk of storage. Since June 2021, it offers 20GB of data for free with the ability to win more through achievements.
Mega says that those running the free plan get the same fast transfer speeds as paying subscribers, with no throttling of performance for free users, which is good to hear.
This cloud storage operation is also transparent in that Mega makes the source code of the sync client available, so security pros can rifle through it and help to ensure that there are no vulnerabilities in the software.
The service offers end-to-end encryption for your files, with user-friendly apps for Windows, Mac, and Linux, as well as Android and iOS (the mobile apps also include voice and video chat facilities, along with messaging, which is also encrypted).
Overall, Mega has some impressive functionality on offer, and the free plan is one of the better ones out there, although the company should make it clearer that you don't get to keep 50GB of storage forever on the free tier (but as mentioned, your storage amount is tied to completing the various 'achievements').
Read our full Mega review.

Google Drive is a natural choice for owners of Android devices as it's already integrated, but users of other platforms may appreciate the generous free storage too.
You can also store unlimited high-definition photos on your mobile phone with the companion app Google Photos, and make use of Google's own office suite (now known as G Workspace). Also, individuals upgrading to paid Google Drive plans will join Google One (although it might not yet be available, depending on the region).
The array of features delivered by Google Drive via One - which ties into Google's Cloud platform - is bewildering and evolves continuously. At the time of writing, Google engineers were rolling out the ability to request approvals for Drive items and lock approved versions.
The 2TB tier - which offers 10% back in Google Store credits - allows the main account holder to invite up to five other additional members and costs $99.99 per year but does include a VPN.
Downsides include the fact that the web interface isn't very easy-to-use, although Windows and Mac users can download a desktop app to drag-and-drop files easily. Drive also integrates Google's powerful AI and search technology, probably one of the best in the world.
Read our full Google Drive review.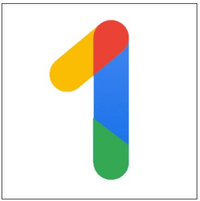 (opens in new tab)
Google One (2TB) | $99 for 1-year (opens in new tab)
Google offers One as a membership, a quasi-lifetime commitment that's not unlike Amazon Prime. Although you get unlimited storage for your photos (terms and conditions apply), you "only" get 2TB to play with via Google Drive. You can share it among up to six members, and Google Experts are only a phone call away should you need them.

Nextcloud is a popular open-source file sync and online collaboration solution. More specifically, it's a free piece of software that you can use to implement a cloud storage service on your own server, with all the benefits therein in terms of precise control.
So yes, it's true that this isn't an online cloud storage provider in itself, but there's enough power and flexibility in this solution that it's well worth highlighting – with the obvious caveat being that you need to know what you're doing when it comes to putting all this together.
There are other benefits of this DIY approach to cloud storage, with the fact that the server is local to your network obviously being great news in terms of speeds, and of course security (you are free to use whatever encryption you might want, and you can go to town on that front).
All that said, we do come back to the point that you must know what you're doing with Nextcloud, and that's particularly important on the security front (the last thing you want to do is leave holes in the system which could be used to compromise your data).
For those who don't have the necessary technical know-how to pull all this off, it is possible to buy a preconfigured Nextcloud Box with a 1TB disk that can be used in conjunction with a simple Raspberry Pi (the famous compact computer board) to keep your data synced.
Nextcloud offers some powerful features including the ability to share documents and collaborate on them, as well as syncing files. Indeed, it bills itself as a "self-hosted productivity platform" offering not just collaboration facilities but a communication platform featuring Slack-style chat, plus video calls and much more.
Read our full NextCloud review.

Apple's iCloud is, of course, one of the big names in the cloud storage world, and it offers a backup and sync service. iCloud can be used to back up your photos, videos, contacts, calendars, documents, and notes, as well as the likes of bookmarks and other data, all of which are seamlessly synced across your iOS devices (plus you can access that data from a Mac or PC via a web browser).
iCloud has 5GB of storage on the free tier, which isn't very generous, but the good news is that any photos – which are automatically backed up online by the Photo Stream feature – don't count towards that limit. So that could effectively give you a lot more capacity if one of the primary considerations for your cloud storage is photos (you can, of course, buy more capacity as well; at pretty reasonable rates too).
Similarly, there are other files that get a free pass in this respect and don't count towards your 5GB storage limit with a freebie iCloud account, and they include media purchased from iTunes or stuff you've bought from the App Store or Apple Books.
Naturally, iCloud is a service that is targeted primarily at Apple users, whether that's iPhone or iPad owners, or Mac users, although those running Windows can sync files with iCloud Drive, and are able to access features like the ability to share folders with friends directly from File Explorer on the desktop.
Read our full iCloud review.
---
How to choose the best free cloud storage for you
There is plenty to consider when weighing up which service represents the best free cloud storage for you. Everyone's needs are different - some people will place a higher value on additional features than others, for example. Perhaps, storage space is the only factor that you care about. Fortunately, there is a wide range of free cloud storage available so there should be one that meets your needs.
Remember that just because you've opted for a free solution, it doesn't mean you should take security any less seriously. The cloud can provide a fantastic storage option - allowing you to access documents wherever you are as long as you have an online connection. However, don't let those same documents fall into the hands of cybercriminals. Shop around and don't be afraid to try a cloud storage platform for a while and assess it for yourself. With free solutions, unless you have security concerns, you have nothing to lose.
The best free cloud storage services: How we test
To test for the best free cloud storage services we first set up an account with the relevant platform, then we tested the service to see how the software could be used for different purposes and in different situations, especially when used from different devices using different files. The aim was to push each free cloud storage service to see how useful its basic tools were and also how easy it was to get to grips with any more advanced tools.
Read more on how we test, rate, and review products on TechRadar.
Also see: What is cloud storage?