Best free cloud storage of 2023
Best
Contributions from
last updated
Keep your files safe and secure offsite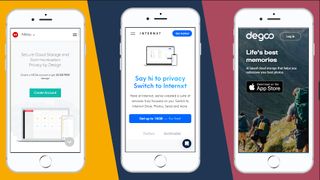 (Image credit: Future)
The best free cloud storage services make it simple and easy for you to back up your files and folders and other data, safely and securely offsite.
Cloud storage was already becoming a normal part of computing life, with personal users signing up to cloud services to store their photographs and other important personal files, and businesses using cloud storage as way of providing an additional backup of data.
However, with the rise in work from home and hybrid-working, being able to access stored cloud data from anywhere, whether in the office or on the go, has become and increasingly relevant issue.
The best cloud storage already caters for much of this, as do the best cloud backup solutions. However, while many of these come at a price, they also typically offer free plans alongside subscriptions and lifetime cloud storage deals.
In other words, there are free cloud storage options from reputable paid-for providers, if you look hard enough.
Whether you're a small business, freelancer, or just looking for the best free cloud storage for personal use, we've tested some great alternatives with loads of capacity and features. Below we list the best free cloud storage options currently available.
We've also rated the best unlimited cloud storage.
Today's best deals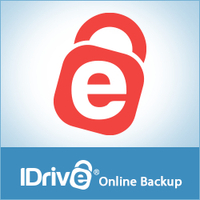 IDrive is a great alternative to free cloud storage
This popular cloud storage veteran offers 10GB free cloud storage to all users - but TechRadar readers can get 5TB 10TB for $3.98 for the first year. Our pick for best cloud storage overall, the service delivers tons of online space, with support for unlimited devices, extensive file versioning system, and more.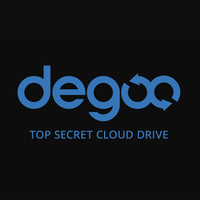 Exclusive Degoo 10TB cloud storage backup | $239.76 $99.99 for 2-years (58% off)
TechRadar and Degoo have partnered to provide a one-off exclusive. You can get a staggering 10TB of storage for just $99.99 for two years. That's a 58% saving compared to the standard price of $9.99 per month, and is exclusive to TechRadar. It's a price that's far less than the cloud storage competition. That price is a locked-down one as well and will not change.
The best free cloud storage solutions of 2023 in full:
Why you can trust TechRadar We spend hours testing every product or service we review, so you can be sure you're buying the best. Find out more about how we test.
Best free cloud storage overall
Reasons to buy
+
Top-notch security
+
Easy to use
+
Free version includes all the same features as the paid plans
Reasons to avoid
-
Limited collaboration tools
-
No SMS 2-factor authentication (although we recommend using an authenticator app)
Internxt is an open- source cloud storage provider that has earned a deserving first place in our 'Best Free' list for its user-friendly use, upload speeds, and cutting-edge security. It is available in seven languages, including English, Chinese, Russian, Italian, Spanish, French and German.
It has 3 different subscription plans, including monthly, annual, and lifetime (which are the popular choice among all three). It supports multiple payment methods such as credit and debit cards, PayPal, bankcontact, iDEAL, and SOFORT.
A free Internxt account requires no credit card; you just need to enter your email and password. You start with 2 GB of free storage with the chance to get up to 10 GB. A free Internxt account gives you access to its privacy-centric suite of apps, Drive, Photos, and Send.
We found Internxt's web view, apps and Windows Explorer and Mac Finder integration made uploading as simple as a drag and drop, for instance. Syncing keeps files up to date across all your devices and multiple platforms, providing essential backup support. File sharing is also available via custom links. You can control how many times they're accessed and by whom and set an expiration time of up to 15 days.
Security features start with two-factor authentication. It's a smart way to protect your account, although we noticed that, unfortunately, Internxt doesn't support authentication via SMS.
But the company more than makes up with an array of privacy-protecting tech. End-to-end encryption ensures no-one but you (not even Internxt) can see your data; files are stored in chunks across the network so no one server holds everything; free antivirus checks your files for malware, and there's even a password checker, generator and temporary email.
You can be sure end-to-end encryption has been set up correctly as unlike many of its competitors Internxt software is open source - that means the code is available for inspection by the community, so it's much less likely to contain bugs or deliberately coded 'backdoors'.
Best of all. and unlike some of the competition, Internxt doesn't try to hobble its free account by plastering it with ads or leaving out key features. Free users may have less storage, but otherwise they get access to all the same goodies as paying customers.
Read our full Internxt review

Best free cloud storage for virtual drives
Reasons to buy
+
Excellent security
+
Virtual drive
+
Reasonable prices
Reasons to avoid
-
Virtual drive is Windows-only
-
Limited support options
-
Restricted collaboration features
Relative newcomer IceDrive is designed to make cloud storage feel like a physical hard drive, with what the company calls "revolutionary" drive-mounting software, without taking up any space on your local device.
Intelligent caching of your recently used files means you'll notice almost no slowdown. The only downside of this feature is that it is Windows-only. Other operating systems aren't left out completely, though. IceDrive has a 'portable' app that runs on Windows, Mac, and Linux.
It is also easy to create public links for files and folders or share them with people by entering their email address. Shared content can have passwords and expiry dates. Still, it's not yet possible to collaborate on documents as you would with Microsoft 365 or the Google G Suite.
One great plus point is that unlike some other cloud storage providers IceDrive doesn't limit the size of files you upload, though they recommend using the client app for large amounts of data.
IceDrive also claims their software uses the ultra-secure Twofish algorithm to secure your data. The service boasts of client-side encryption for paid subscribers, so that your data is encrypted on your device before even being transferred to servers. You can secure logins via two-factor authentication using an authenticator app or a physical key.
During our tests IceDrive outperformed major services like OneDrive when it came to upload speeds. It also supports recovering deleted data, as well as restoring previous versions of modified files. Overall, while it's a great cloud storage provider in terms of quota and data security, IceDrive isn't for people who want to collaborate on documents.
Read our full IceDrive Review.

Best free cloud storage for Android and iOS
Reasons to buy
+
20-30GB storage
+
Slick and intuitive interface
+
Appealing mobile apps
Reasons to avoid
-
No desktop app
-
Files deleted if you don't use the account for 90 days
Degoo is a Swedish provider with a simple but very effective approach to winning new cloud storage customers: it gives them way more space than almost anyone else. Right now Degoo is offering TechRadar readers a generous 30GB of cloud storage for free (20GB after the first year), and you can add an extra 250MB for every friend you refer (up to a maximum of 5GB.)
The service doesn't have a dedicated desktop app, a surprising usability fail, leaving desktop users with nothing but Degoo's fairly basic web app. We found a very different picture on mobiles, though, with Degoo's Android and iOS apps delivering more options, controls and features (auto-uploading of photos to the cloud, say.)
Although this worked well for us, the free version has several catches and limitations which mean it won't work for everyone. It has ads, for instance. The maximum file upload size is 256MB. There's no zero-knowledge encryption (though your data is still encrypted during transmission.) And if you don't use a free account for 90 days, then your files are ditched,
That makes Degoo a less-than-wise choice for backups and archiving, but hey, this is the free plan: some issues aren't surprising. Although it has plenty of limits, Degoo works just fine for backing up photos and other simple tasks, and its huge storage capacity gives you far more options than most of the competition.
Read our full Degoo review.

Best free cloud storage for the the security-concious
Reasons to buy
+
Easy-to-use
+
20-40GB storage
+
Open source apps run on almost every platform
Reasons to avoid
-
May limit data transfers
-
Less plan variety than other services
We found Mega a strong all round storage provider with a generous 20GB free plan (with more space available), a wide range of powerful open-source apps, excellent security and a host of useful bonus features.
The service delivers more than you might expect in just about every area. Mega's 20GB free space is a very big deal all on its own, but there's plenty more where that came from: install the desktop app, that's 5GB more; the mobile app, another 5GB; refer a friend, another 5GB; verify your phone number, another 5GB.
Okay, these extra 5GB chunks expire after a year, but we still think that's a very welcome bonus.
Then there's the very lengthy list of apps: Windows, Mac, Android, iOS, Linux, a command line tool for experts, a custom app for QNAP and Synology NAS devices, even browser extensions for Chrome and Edge. Whatever platform you're on, we found Mega's apps to be clean, well laid out and easy to navigate. Our upload and download speeds were excellent during testing, and there are various useful options (such as throttling bandwidth) to help you optimize performance even more.
Mega's free plan does have a catch or two. It may limit the amount of data you can transfer, for instance, depending on its current server load. That could be a problem, but as the limit is variable and Mega doesn't give any clues what it might be, it's impossible to say.
Overall, although Mega might not work for everyone, the service has some impressive functionality, and we'd say it's one of the best free deals around.
Read our full Mega review.

Best free cloud storage for Google users
Reasons to buy
+
Easy to use
+
15GB storage
+
Well integrated with Google's superb office suite and other apps
Reasons to avoid
-
No end-to-end encryption
-
Google are prone to sudden feature changes, often at the user's expense
Google Drive is a powerhouse of a cloud storage service which scores for its generous free 15GB allowance, the array of leading-edge add-ons and extras, and its sheer convenience. If you've an Android device or a Google account, then you can use Drive right now, no further signups or installs required.
The tight integration with Google's Docs, Sheets and Slides probably justifies Drive's existence all on its own, allowing you to create documents, then collaborate and share them without downloading anything. But even if you've zero interest in the office tools, easy access from Photos and other Google apps, and the Drive support built into many other apps and services is a major plus.
Whatever you're doing, we found Google Drive to be intuitive and easy-to-use. The browser view is straightforward, and the Android and iOS apps have a similar design and layout, allowing you to switch between them without any issues. We've previously been less than impressed by Google Drive's desktop apps, but these days they're as easy to operate as the rest of the range.
We have some Drive concerns. Its backup features are relatively basic, for instance. There's no built-in end-to-end encryption, which means in theory Google could see your files. And Google doesn't have the best reputation for privacy, an issue when you're talking about something as sensitive as cloud storage.
Still, on balance we think Google Drive is one of the best free cloud storage services, and it's well worth a place on your file-sharing shortlist.
Read our full Google Drive review.

Best free cloud storage for the security-conscious
Reasons to buy
+
Impressive drag-and-drop interface
+
Best-in-class security with end-to-end encryption
+
Free version available
+
Android and iOS apps now available
Reasons to avoid
-
Files can only be shared with other NordLocker users
-
Basic support for free customers
NordLocker, from the developers of NordVPN and NordPass, is one of the best free cloud storage platforms when it comes to reliability and security.
All users can download the app and encrypt files locally for free on the free plan, meaning files are encrypted and stored on the specific device in use. But if you want more than 3GB of storage, you'll need to switch to a paid plan.
On both Windows 11 and macOS, drag-and-drop functionality makes it easy to upload, download, and organize files. Heavy use of the macOS app revealed no glitches, and the app was always responsive. In our previous tests, we criticized the lack of mobile apps but these are now available for both Android and iOS, though they function more as a container for the online Nordlocker portal than an app in their own right.
During our tests we found files uploaded to the cloud extremely quickly. However given NordLocker's emphasis on security we weren't able to recover our deleted test files. NordLocker also doesn't support syncing multiple versions of the same file so you can undo changes you make. There's also no support for online collaboration on documents.
Still, this might be the price to pay for such high security. The NordLocker client software uses end-to-end encryption, so in theory the staff at NordVPN cannot access any files you upload. All this means NordLocker is a solid and secure storage solution provided you can live with the minimal free quota and don't need to recover deleted files or collaborate with others via the cloud.
Read our full NordLocker review.

Best free cloud storage for Apple users
Reasons to buy
+
Ultra-easy to use on Mac devices
+
Speedy transfers
+
Automatically syncs all your Mac content
Reasons to avoid
-
Ungenerous 5GB storage
-
Poor Windows and Android support
Apple's iCloud is an easy-to-use cloud storage service which makes it effortless to back up your photos, videos, contacts, calendars, documents, notes and more, and sync them across your iOS and Mac devices.
There's not a lot of support for running iCloud on other platforms. Windows users can run a basic app to sync files with iCloud, but it doesn't offer nearly as slick an experience as you'll see on Mac. There's no official Android app at all, leaving users with the tortuous web interface or exploring a handful of third-party apps.
ICloud has its technical limitations, too. The 5GB free allowance looks a little stingy, especially when Google offers 15GB. While iCloud Drive data is encrypted to keep it safe from prying eyes, not everything end-to-end encrypted by default – that means Apple can technically get at certain data if it wanted to, though there's no reason to suspect it would.
Apple iCloud's Standard Data Protection protects some of your data via end-to-end encryption such as Health and the passwords stored in your iCloud Keychain. As of iOS 16.2 and macOS 13.1, iCloud users can also enable Advanced Data Protection. This protects even more services with end-to-end encryption including iCloud Backups, Photos and Notes.
If you're invested in the Apple world, though, iCloud performs very well. It's deeply integrated into MacOS, appearing in our Finder and with useful options in System Preferences. An appealing iOS Files app allowed us to copy, move, delete and share files with minimal hassle, and we found file transfers to be very speedy (and almost simultaneous in some situations).
Read our full Apple iCloud review.

Best free cloud storage for Windows
Reasons to buy
+
Easy file sharing
+
Very secure
+
User-friendly
+
Excellent Office integration
Reasons to avoid
-
Relatively small free storage (5GB)
-
Limited backup features
We found that there's a lot to recommend Onedrive, the free cloud storage solution from Microsoft, the creator of the popular Windows desktop operating system and the Office 365 software suite.
Anyone can sign up on it and get free 5GB of personal cloud storage, which is pretty limited compared to other platforms such as Google Drive. However, Microsoft makes up for it with robust security and collaboration services.
Once you store data on OneDrive, you can access it from any device connected to your Microsoft account. For example, you can start editing a Word document on a workstation at your office and continue with your phone once you arrive home.
OneDrive is available on all major operating systems; iOS, Android, macOS, Windows, and Linux, making it more versatile than other high profile competitors like Apple's iCloud. We found that the desktop and mobile apps have especially user-friendly interfaces that make them easy to navigate.
Every file stored on OneDrive is protected by 256-bit AES encryption, making them virtually impenetrable. For further security, you can enable two-factor authentication so that no one can access your account even if they somehow get your details.
But that's not all: OneDrive has a Personal Vault feature for protecting your files. You can lock access to them using a PIN or biometric authentication such as fingerprint or facial scans. This way, someone can't access your files even if they successfully break into your account.
We found sharing files amongst colleagues especially simple, as OneDrive simply generates links for you. Anyone you give that link can access the file to view or edit depending on the permission you grant them, enabling collaborative real-time editing.
Read our full Microsoft OneDrive review.

Best free cloud storage for file sharing and collaboration
Reasons to buy
+
Third-party integrations
+
Collaborative features
+
Offline mode
Reasons to avoid
-
Little free storage (2GB)
-
Limited file search function
-
Expensive paid plans
Dropbox's free plan offers just 2GB of storage, much lower than the others on this list. The size of files you can share is determined by your plan (e.g., a maximum of 2GB for free users), so if you're wanting raw value for money, you might want to look elsewhere.
However, the service is available for web or across iOS, Android, macOS, Windows, and Linux, meaning you'll almost always have access to your files. Being TechRadar Pro, we enjoyed having the freedom of choice across all our devices, making the service feel truly collaborative.
Dropbox makes it easy to share files with other people and collaborate to edit them, even if they don't have a Dropbox account. All you need to do is generate a link, and you can share anything from photos and videos to large CAD files. After sharing, you'll get real-time updates about anyone who makes changes to a file.
We especially liked that you can also share entire folders with this tool for collaborative editing within a workplace. We had full control over what others could do with our folders (viewing or editing).
Dropbox excels at third-party app integration. You can connect your Dropbox app with many third-party platforms that provide additional functionality, all from an official App Center.
For example, you can link it with the Zoom video-conferencing app to instantly record your video meetings and play them back later or create graphics in Canva using content stored on Dropbox.
Read our full Dropbox review.

Best for backup
Reasons to buy
+
Easy to use
+
File-level backups
+
Private encryption keys
+
Plenty of user control
Reasons to avoid
-
Steep learning curve
-
No file sync for mobile devices
As a dedicated cloud backup tool, Backblaze is hard to beat: a well-known cloud storage provider that markets itself as a solution for individuals or businesses to back up their files and retrieve them when needed.
It offers unlimited storage for $0.005/GB/Month, and the first 10GB of storage is free - but only for Backblaze's B2 cloud storage. Even as a paid user, Backblaze is one of the most affordable options. The company has taken advantage of computing advancements and decreasing server costs to offer a cost-effective solution.
We find Backblaze beyond easy to use. We could schedule your backups ahead of time and have them run automatically. This makes sure that files are always preserved and won't be permanently lost in the event of theft or hardware malfunction.
There are also no file size limits, and impressive, unthrottled upload speeds. We could even choose which data centers we wanted to store their files in (EU or US).
This platform has advanced security features, including AES 128-bit encryption. We especially liked that we could use our own private keys to encrypt and decrypt files. Two-factor authentication is also available here.
The downside of using Backblaze is that it is a more technical tool than the likes of Google Drive and Dropbox. There's a steep learning curve if you want to take full advantage of the platform.
Read our full Backblaze review.

Best free cloud storage: FAQs
How to choose the best free cloud storage for you
When choosing which free cloud storage is best for you, you want to focus on three main areas: storage capacity, platform availability, and required features (for example, end-to-end encryption).
You can easily get around 5-10GB free online storage from many of the best free cloud storage providers. If you're a casual user or you're storing documents rather than media, this may be enough. However, some services double that to 20GB for free users. Even if that's not enough, it'll give you an idea of how much space you do need.
Accessing your files easily plays a big part in choosing your storage provider. You can get free cloud storage via desktop apps, mobile apps, and browser-based storage, depending on the service. In any case, your mileage may vary based on your devices. For example, iCloud is excellent across Apple devices, but its Windows and Android output is less impressive; IceDrive's open source mobile and desktop apps are first-class, not to mention super-secure.
You should also check the best free cloud storage for you that meets all your specifications. Again, this will depend on your selected provider. For those more interested in saving images and other media, it's worth exploring our round-up of the best photo cloud storage.
If you think you may need extra cloud space later down the line - and you're willing to pay for it - look for a service that offers storage upgrades that'll meet your current and future needs, and grow as your library does.
For more advice, see our guide What is cloud storage?
Do I really need cloud storage?
The cloud market is evolving to meet the needs of businesses. If you are storing sensitive company or customer data, it's highly recommended that you invest in a cloud storage solution.
Free cloud storage offerings may be suitable for small businesses, freelancers, and personal use, but larger businesses and enterprises may struggle with the limits imposed by zero-cost plans.
How do I get unlimited free cloud storage?
Unfortunately, there's no such thing as a free lunch; at least from a single provider. That said, if you're willing to maintain accounts on almost 40 services (yes, really), you could get access to over 1TB of free cloud storage.
It was a fun theoretical exercise for us to find this out, but by no means practical: keeping track of what's stored where on that many services will be difficult to the point where you may simply be better off in an inexpensive paid plan, if you truly need more space than the free allowance that your preferred provider allows.
See our list below:
Swipe to scroll horizontally
Which free cloud storage is best for personal use?
Choosing the best free cloud storage for personal use depends on several factors - chiefly, how much space you need and which devices you use.
For ease-of-use, Google Drive, iCloud, and OneDrive are all well-rated - and work across Android, iOS, Windows, and Mac. Yet the free capacity is quite restricted (especially for iCloud and OneDrive).
For more generous free online storage, we recommend trying Internxt, Degoo, Dropbox, and IDrive. What they lack in name-recognition compared to the likes of Google they more than make up for in features.
Which free cloud storage is safest?
We'd recommend Internxt for its encryption and security conscious management. Two-factor-authentication (2FA) is vital to stay secure in this day and age, and the company does acknowledge that 2FA via phone numbers and SMS is in itself a security risk, due to the possibility of having your number spoofed by threat actors.
Proton Drive prides itself on its security features, Swiss-located servers, and the fact that it can't read your files due to end-to-end encryption. Here at TechRadar Pro, we've long been a proponent of Proton, providing substantial coverage on updates to the service, and conducting an interview with its CEO Andy Yen.
Comparison: What's the best free cloud storage service for me?
This will depend on what it is you want from your cloud service provider.
If it's pure storage space you're after, Mega's 20GB (with additional temporary allowances for friend referrals) or Google Drive's 15GB free allowance are the best options we've found.
For value for money per gigabyte, we'd recommend either Google Drive, or Backblaze - the only provider to offer unlimited storage, charged by the gigabyte.
If collaboration's what you need, Google Drive, Microsoft OneDrive, or Dropbox are your best options, for live document editing and easy sharing of files, although the one you pick will probably depend on the ecosystem you, or your business, are already using.
For the security-conscious, Internxt and Mega offer robust encryption, while NordLocker allows you to place sensitive files in a personal, encrypted vault before upload.
How we test the best free cloud storage services
We've tested, reviewed, and rated hundreds of cloud solutions, including the best cloud document storage and the best cloud storage management services.
When testing the best free cloud storage services, we review each platform's user interface and experience, speed and performance, platform availability, and additional features.
The top free online storage apps need to be intuitive to navigate, with clear processes for uploading, downloading, and sharing files from the cloud. And these actions should be reasonably fast. Ideally, we like to see an emphasis on security wherever possible - users rightfully have an expectation that any files stored digitally on the cloud are secure and protected by the provider.
We test apps across Windows, Mac, Android, and iOS, giving you the broadest possible range of free cloud solutions on every device. As part of this process, we examine any file-size restrictions and cloud space limits placed on the free services. We also ensure that all storage services are genuinely free - no hidden charges or sneaky auto-subscriptions. When signing up for any of the best free cloud storage services, you should be confident that you really won't be paying for these services unless you choose to upgrade.
Are you a pro? Subscribe to our newsletter
Sign up to the TechRadar Pro newsletter to get all the top news, opinion, features and guidance your business needs to succeed!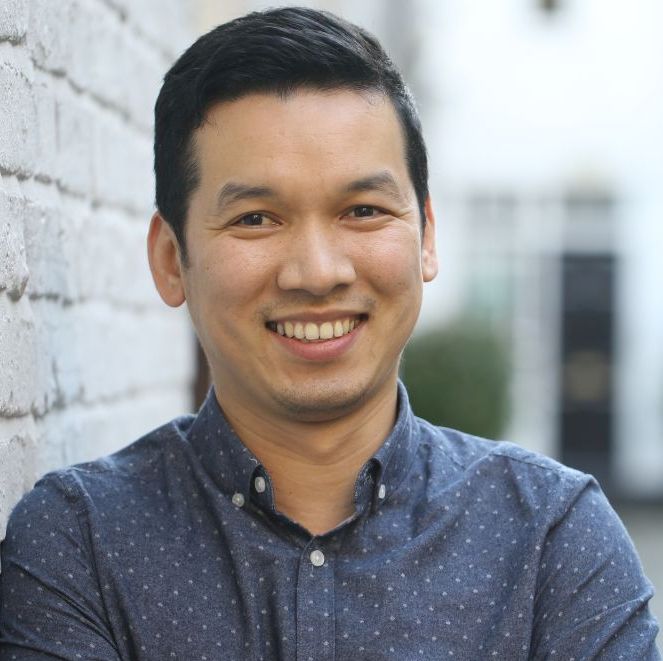 Managing Editor, TechRadar Pro
Désiré has been musing and writing about technology during a career spanning four decades. He dabbled in website builders and web hosting when DHTML and frames were in vogue and started narrating about the impact of technology on society just before the start of the Y2K hysteria at the turn of the last millennium.