NordLocker is a highly secure cloud storage platform, with an exceptional user interface. If you're self-employed or running a small business, NordLocker is a platform you should consider. However, it is only available on desktop operating systems, and doesn't offer high-capacity plans.
Pros
+

Impressive drag-and-drop interface

+

Best-in-class security with end-to-end encryption

+

3GB free cloud storage
Cons
-

No file recovery features

-

Files can only be shared with other NordLocker users

-

Basic support for free customers
Why you can trust TechRadar We spend hours testing every product or service we review, so you can be sure you're buying the best. Find out more about how we test.
Right from the start, NordLocker offers a reliable, secure, and feature-rich cloud storage platform. But then, it's from the developers behind the excellent NordVPN and NordPass, so there's a certain level of expectation here - and we think it might compete with the best cloud storage services.
NordLocker: Plans & pricing
NordLocker is available through a freemium pricing model. Like all the best free cloud storage solutions, you can download the app and encrypt files locally without paying anything. You get 3GB, and your files are encrypted and stored on the specific device in use.
Users wanting extra storage space will need to upgrade to either a Personal or Business plan.
The Personal plan offers 500GB for $7.99 a month or $35.88 for the first year. This works out at $2.99 per month.
A Personal Plus 2TB plan costs $19.99 a month or $83.88 for the first year. Paying annually in this case would save you $156.
For businesses, there's a 500GB plan ($8.99 a month / $215.76 a year), a 2TB plan ($14.99 a month / $359.76 a year), or the option to create a custom plan.
Although we're disappointed not to see any lifetime cloud storage deals, it's otherwise all very straightforward and simple to follow. But given the company's range of other tools, we would like deeper integration between its products. NordVPN, for example, costs at least $12.99 a month in its most basic form - subscribers can use NordLocker, but only its free 3GB plan. Clearly some kind of bundle deal is in order here.
NordLocker: Interface & experience
This category is one in which NordLocker really shines. We've reviewed loads of cloud storage platforms, and this app is easily one of the simplest and slickest to use.
On both Windows 11 and macOS, drag-and-drop functionality made it easy to upload, download, and organize files. Heavy use of the macOS app revealed no glitches. The app was always responsive.
In terms of interface, we're confident in labeling it one of the top cloud storage platforms.
We previously criticized the service for a lack of mobile support. That's all changed, with Android and iOS apps that we found to be just as easy to use as the browser portal.
It's a bit of a funny one, though. Rather than a dedicated mobile app, the app houses a Safari-based browser (on our iPad test device) which redirects to the NordLocker browser portal. That said, it's easy enough to navigate and has worked fine for us. It's a shame that it doesn't integrate with the native file management system (Files for iPadOS), which most of its rivals do, including Dropbox and Google Drive.
For macOS users with an Apple Silicon chip (M1 or newer), the setup process for the desktop client involves some fiddling around with the security setup of your computer. To the most humble user, this can feel particularly daunting, and while there are plenty of other similar tools that require the same setup process, there are others that don't.
NordLocker: Features
NordLocker strikes a great balance between simplicity and breadth of features. The platform is defiantly easy to use, and it isn't overwhelmed by features you'll never use.
Although NordLocker is primarily a cloud storage platform, local storage of encrypted files is possible. This local encryption means files are encrypted but remain stored on your device's hard drive. So, if a hacker accessed your computer or mobile device, they wouldn't be able to decrypt or access data encrypted with NordLocker. It's a perk that may appeal to some business and personal users However, this data cannot be accessed from any other device.
NordLocker's premium plans enable files to be uploaded to Nord Security's cloud servers, meaning files are both encrypted and available from any device that has NordLocker installed on it.
This flexibility is likely to appeal to business leaders who want to encrypt data but keep it close at hand (on a local server). This reduces the data's exposure to data security breaches elsewhere (such as on Nord Security's servers).
This feature enables users to grant file or folder access to friends, family, or colleagues while maintaining end-to-end encryption. From directly within the NordLocker app, users can invite users to access a folder via their email address. The only downside is that the invitee will need a free NordLocker account before accessing the files. However, if your entire office is using NordLocker, file sharing is seamless and instant, making it easy to work effectively in total security.
Nordlocker: Our tests
We ran three core tests on NordLocker, measuring sync speed, file recovery and versioning. Our tests were conducted on a Windows 11 virtual machine running the NordLocker desktop client. The VM was connected to the internet via fiber broadband via VPN server, which in our speed tests consistently showed an average upload speed of 70 Mbps
In our original testing in 2022, we found that the process of encrypting files was extremely quick. Time and time again, our 1GB test file was encrypted comfortably under 30 seconds. That said, an average upload speed of just over eight minutes for 1GB seems reasonable compared with other services we've used.
For our latest tests, we copied a 650 MB folder into the application directory and measured how quickly the desktop client was able to sync the files to the cloud. The folder contained 22 files including MP3s, images, metadata files and a PDF.
And we found it was similarly quick and efficient. We chose Import Folder from within the app to begin uploading our test files. NordLocker offered us the choice between creating an encrypted copy of the folder both here and in the cloud or deleting the original and keeping only the encrypted files.
As in our previous test, the client app didn't display the upload progress of individual files but there is a readout at the bottom left that displays Syncing, as well as the amount of space used. We could also click into the folder to see green checkmarks against those files that had been successfully uploaded. The data uploaded in just under 100 seconds, which is exactly right given our connection upload speed.
Other cloud storage solutions also have better control to throttle things like bandwidth and CPU usage. There's nothing like that here, but features we previously wanted have been added so it's possible that something like this may come eventually.
In this test we simply deleted the folder from the application directory, removing it from the device. We then checked to see if the files had been removed from the cloud drive and if it was possible to recover them.
Given that we'd chosen to create an encrypted copy of our test files, we right-clicked and chose to delete this from within the NordLocker client app. The app displayed a warning confirmation saying that the files would be permanently deleted.
This turned out to be the case as we couldn't find any Trash option neither in the app nor in the NordLocker Cloud Control Panel online. This means the data couldn't be recovered.
Still, given that NordLocker is primarily designed for security, this could be seen as a good thing given that even if someone were to try to recover deleted data from your device it would still be encrypted. This may also be why NordLocker doesn't offer a Secure Delete option to overwrite data, as any fragments recovered would be indecipherable without the Master Key.
FIle versioning is offered by many top cloud providers - it's a way to roll-back changes to a file to a previous version.
Given that it wasn't possible to recover deleted files we weren't optimistic that NordLocker would store multiple versions of files in the cloud. Sure enough, when we synced the document and made changes, we couldn't find any option to restore a previous version. Of course there's no reason why you couldn't store files from a program that does support this feature in a NordLocker 'locker'.
NordLocker: Support
The NordLocker Help Center provides answers to many FAQs, but doesn't offer much technical or advanced support. If users need tailored support, they can submit an online help request. Users can also send an email directly to the support team (we received a reply within 24 hours). Phone support options don't appear to be available.
NordLocker: Security
NordLocker uses a zero-knowledge encryption system, also referred to as end-to-end encryption. When you first set up your NordLocker account, you chose both a login password and a Master Password. The latter of which is used to encrypt/decrypt your data. You're also asked to save a special 'Recovery Key' in case you forget the password.
In theory this means no one, not even Nord Security employees, can decrypt your stored files. Among the best cloud storage providers, this is not a widely available feature, thereby earning NordLocker a significant boost in our rating of the service.
As the software is proprietary instead of open source, there's no way to examine the code used to develop NordLocker to check if this 'zero knowledge' encryption has been set up properly.
But such is Nord Security's confidence in its encryption protocols that in 2022 they offered $10,000 to anyone who could break into an encrypted locker, which they offered for download. The bounty was withdrawn after 350 days. NordLocker claims the vault was downloaded over 700 times. So far, no one has managed to break into it. As NordVPN pointed out in their blog, this bounty was offered before NordLocker included cloud storage features.
The service also offers multi-factor authentication, letting you add an extra layer of protection against people trying to gain access to your account.
NordLocker: Alternatives
NordLocker is competing against many top-quality cloud storage platforms, many with decades of experience and extensive market share. Platforms like Microsoft OneDrive, Dropbox, and Apple iCloud will be hard to displace.
However, NordLocker's zero-knowledge encryption framework surpasses that of both Dropbox and iCloud, and arguably even OneDrive, where end-to-end encryption is limited to the Vault sub-folder.
The greatest thing NordLocker has going for its security claims is that it's developed by NordVPN - one of the most popular providers who are dedicated to protecting people's privacy. This gives them a very strong interest in making sure none of their products are ever compromised.
When it comes to storage capacity, however, NordLocker struggles. Competitors such as IDrive and pCloud both provide end-to-end encryption as well as high-capacity plans that far surpass the 500 GB offered in NordLocker's premium plan.
NordLocker: Verdict
NordLocker, despite its release just a few years ago, is on its way to becoming one of our favorite cloud storage platforms. It is highly secure and affordable, and provides a user experience that is close to best-in-class.
If the creators were to improve their iOS and Android apps, we think it could appeal to even more users and give it a lot more utility. We also think if more emphasis was placed on productivity like online collaboration and recovery of deleted/edited files, NordLocker could become a much more serious contender.
But overall, building on the success of one of the best VPN and best password manager tools, we think NordLocker has huge potential to solidify its position in the cloud storage market.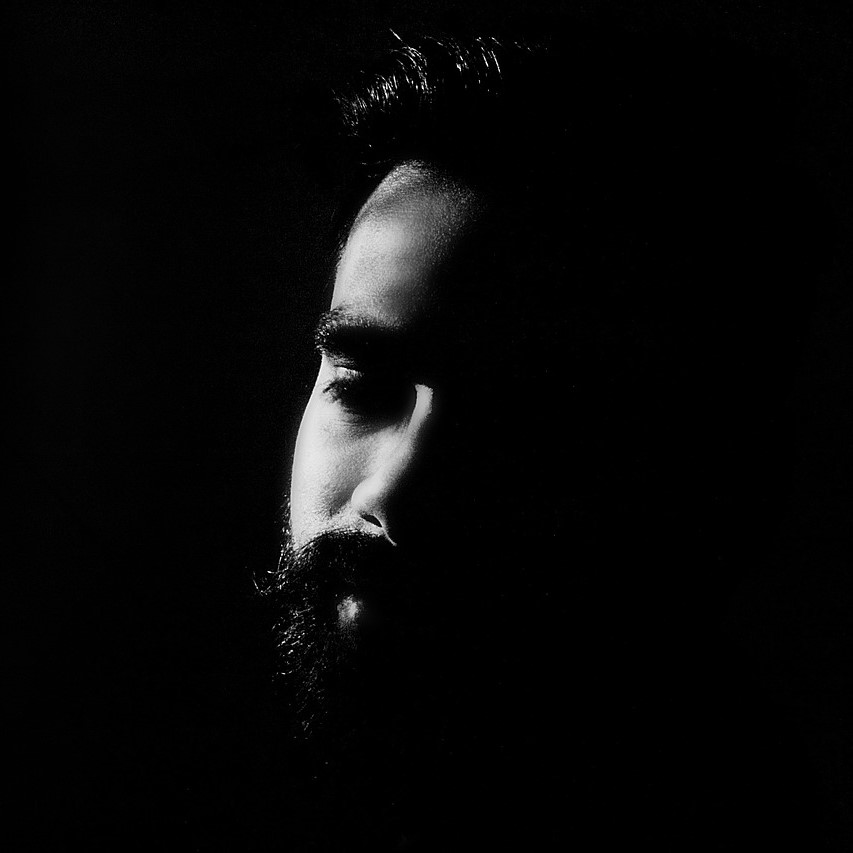 Mike is a lead security reviewer at Future, where he stress-tests VPNs, antivirus and more to find out which services are sure to keep you safe, and which are best avoided. Mike began his career as a lead software developer in the engineering world, where his creations were used by big-name companies from Rolls Royce to British Nuclear Fuels and British Aerospace. The early PC viruses caught Mike's attention, and he developed an interest in analyzing malware, and learning the low-level technical details of how Windows and network security work under the hood.