After our careful evaluation, we found Safari to be one of the best apps Apple has ever launched. It's fast, responsive, and comes with tons of tab management features that make it easy for users to maintain an online workspace.
Pros
+

Optimized to load CSS and HTML pages super fast

+

Clean and navigable design that's easy to understand

+

Lets you sync all your devices together for uninterrupted reading

+

The default security features are good enough to keep each session private
Cons
-

Not available for all operating systems, such as Android and Windows
Why you can trust TechRadar We spend hours testing every product or service we review, so you can be sure you're buying the best. Find out more about how we test.
Safari is a popular web browser launched by Apple in 2003. In the past few years and through multiple upgrades, Safari has transformed into a power-packed, privacy-centric browser that aims to give you the best web experience in every session.
It's faster compared to many popular browsers such as Firefox and Chrome, is highly reliable, and comes with a million customization options that make you feel a little at home every time you log in. It might not be the top leader of the browser industry, but it surely has a massive user base of more than 1 billion people.
So if you're planning to set Safari as your next default browser, read our guide till the end and find out what you can expect.
Safari browser: Features
Safari's best-known feature is "Intelligent Tracking Prevention," which protects you from online trackers. Such malicious software have countless ways to keep following you across the web. Thankfully, Safari's dynamic system is not only capable of tackling their current tricks, but it can also adapt and counter any hack they might develop to steal your data.
If you're working on multiple projects at the same time, grouping the tabs together might be an efficient way to work faster and reduce the clutter. You can also label these tab groups, with each category leading you to a certain set of sites. To take it a step further, you can also add Focus Modes to these Tab Groups. This way, when a user opens the Safari browser with a certain Focus active, only those tab groups that are attached to it will show up.
Safari's intuitive auto-fill feature will save you tons of time. For starters, it connects to your passwords saved on iCloud or other third-party password managers and auto-fills while logging. It also extracts information from your Contacts, Calendars, Credit Card, and other saved documents to auto-fill empty fields of forms and registration pages on your behalf. For sensitive information such as credit card details and passwords, Safari uses a special 256-bit AES encryption.
Safari also helps you create stronger passwords the first time you're signing up for an account. You can either opt for traditional passcodes with a combination of numbers, letters, and symbols or go for advanced face ID or touch ID for better security.
To minimize spamming from websites, Safari provides a unique feature called "Hide My Email" in collaboration with iCloud. Under this, instead of suggesting your actual email, it'll suggest an alias to the website you're signing into. This will help you recognize the spammers, and you can cut them off by simply deleting the alias email address.
Safari claims that it takes minimal battery power. Compared to Firefox and Chrome, Safari offers up to 3 hours of additional browsing and 4 hours of additional video streaming.
Safari browser: Privacy
Safari offers a decent level of privacy. It may not completely stop data collection from third parties, but it minimizes the transfer of user data to a great extent. On top of that, users get access to all its privacy settings by default, ensuring they're protected from the get-go.
You can also modify the privacy settings if you want. For example, you can adjust how often you want your web history deleted or tell websites not to track your information, such as location or contact details.
We recommend adding a VPN to your arsenal, which, along with Safari, will prove to be the security you've always wanted on your device.
Safari browser: Ease of use
Safari is pretty easy to use. The address bar is at the top of the screen, and you'll find the open tabs stacked right below it — much like Google Chrome.
What sets apart Safari's user interface is options such as Bookmarks, History, and Edits are placed above the address bar.
Our favorite thing about its user settings is that it lets you get the complete overview of your tabs on a much higher level. If you have multiple tabs open at once, this feature lets you zoom out and check them all at once.
The only thing we didn't like about Safari was some of the features, such as Tab Grouping, were slightly hidden on its Mac Version. You'll have to click on the Page Icon for a panel to appear before you can use the grouping feature.
Safari browser: Competitors
Safari's biggest competitors are Chrome, Edge, and Firefox. But thanks to its features and outstanding performance, it's not too far behind them in the race.
For starters, a speedometer test by Safari revealed that it's almost 1.4 times more responsive than Chrome and Firefox.
Another series of tests found that when the macOS is used for animation rendering and Javascript, Safari is 2 times and 1.4 times faster than Chrome and Firefox, respectively.
With such outstanding performance, it's no wonder that millions of users are flocking to Safari every year.
Another benefit of Safari is that it's lightweight and doesn't take up too much battery power. In fact, compared to other browsers, Safari gives you at least 3 to 4 hours of additional battery life.
Also, unlike Edge, Safari lets you pick and put any picture you want as the browser's background. While Edge and Chrome let you experiment with multiple themes, Safari goes a step ahead and lets you personalize it.
Managing tabs with Safari is easier than most browsers. You can group them together, label them for quick searches and attach them to a particular Focus Mode to reduce the crowd of tab groups. No other renowned browser offers this feature.
Safari browser: Final verdict
After our careful evaluation, we found Safari to be one of the best products Apple has ever launched. It's fast, responsive, and comes with tons of tab management features that make it easy for users to maintain an online workspace.
Compared to Chrome and Edge, Safari is much more serious about user privacy and data leaks. After all, it has developed a whole new technology (Intelligent Tracking Prevention) just to combat that.
It also comes pre-installed on every Apple device, be it an iPhone or Mac. If you're a proud Apple device owner, there's no reason you shouldn't try Safari since there's no trouble downloading and setting it up.
Also check out our roundup of the best anonymous browsers.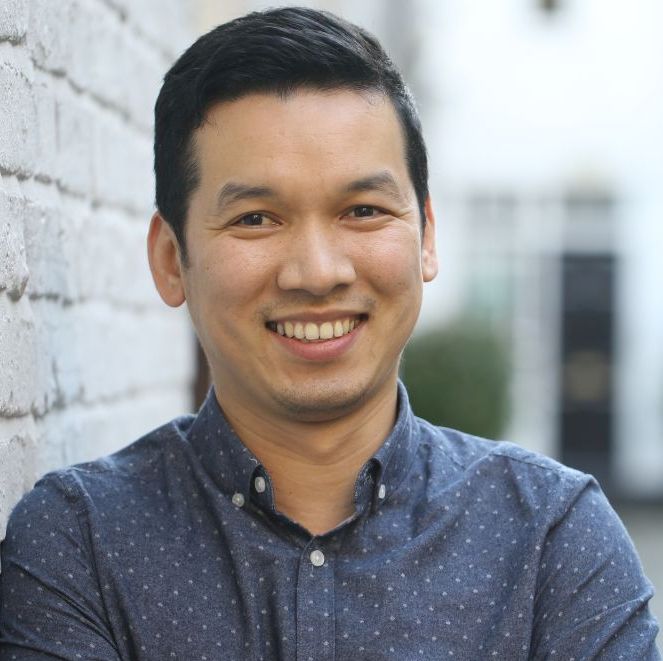 Managing Editor, TechRadar Pro
Désiré has been musing and writing about technology during a career spanning four decades. He dabbled in website builders and web hosting when DHTML and frames were in vogue and started narrating about the impact of technology on society just before the start of the Y2K hysteria at the turn of the last millennium.