Mac devices are well-known to be better protected from malware or viruses by default. However, even Mac users can put their privacy at risk every time they access the internet. And this is exactly what the best VPN services are good at.
A Mac VPN creates an extra layer of online anonymity between you, your MacBook or iMac, and the web. How? It encrypts all the data that leaves your computer so that snoopers will be prevented from accessing your sensitive information.
A Mac VPN isn't just for privacy, though. As all of your traffic ends up going through a completely separate VPN server, you can then pick one based in a completely different country to spoof your IP address and appear to be on the other side of the world. This makes a Mac VPN the perfect tool to bypass websites and apps blocks enforced by your school, office, or government. It also means that you can keep up with your favorite TV shows or sports while abroad.
We regularly test a vast array of Mac VPNs available on the market to recommend only the very best in terms of security, streaming and torrenting. We also know that user experience and aesthetic is important to Apple users. Thus, each of the services here offer a sleek and intuitive interface, too.
Today's top 3 Mac VPNs:
1. ExpressVPN - best Mac VPN in the world (opens in new tab)
Much like on Windows, Android, iOS and more, ExpressVPN tops our Mac VPN list. The interface is second-to-none and it's really easy to connect to your chosen server on MacBooks. Plus, you can try it risk-free for 30 days and get 3 months free and unlimited secure cloud backup with its annual plan to see if it's right for you.
2. NordVPN - straightforward and secure (opens in new tab)
It's no surprise that one of the biggest names in the world of Mac VPNs is also among our favorites. It scores especially high for security, with 'Double VPN' encryption and a thorough no logging policy audited by PricewaterhouseCoopers.
3. Surfshark - a Mac VPN at a great price (opens in new tab)
Surfshark might not quite match Nord and Express on sheer quality, but it boasts a way better price tag and the option to use it on as many devices as you wish simultaneously - so that includes Windows and smartphones, too.
How to choose your Mac VPN
It goes without saying that the first thing you need to check before investing in a new Mac VPN is that the software actually supports macOS. Don't worry, though, nowadays almost every service works on Apple devices - including all those listed below.
If boosting your privacy is what you're after, you'll need to look out for powerful security features and a clear no-logging policy to ensure your online anonymity.
Good performance levels obviously don't hurt, either, especially if your priority is using your Mac VPN for streaming and torrenting. And if watching content is the main reason behind your purchase, then make sure your chosen provider has a strong reputation for unblocking the likes of Netflix, BBC iPlayer, Disney Plus, Amazon Prime Video and other popular streaming services.
If you want to cover all your Apple devices with one subscription, opt for a provider also offering a brilliant iPhone VPN app. And if you want to use your new software to protect all your family, you might want to consider a service that allows plenty of simultaneous connections from a single subscription.
The five best Mac VPN for 2022
(opens in new tab)
Get TechRadar's #1 rated Mac VPN with 3 months extra free (opens in new tab)
ExpressVPN is our top choice for the best all-round VPN on Mac (and iPhone). The firm's dedicated app is intuitive and very user-friendly, featuring a one-click option for connecting, as well as some advanced options.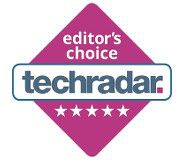 (opens in new tab)
There's also a very good iOS app and Safari browser extension, so you get a complete Mac VPN experience. That goes equally for US-based users and those around the world, with the ExpressVPN Mac app supporting multiple languages including German, Spanish, Russian, Japanese and many more.
Express's advanced features (and its in-depth tutorials) are great for Apple users. For instance, if your Mac connects to the internet by a wired connection, you can set it up as a wireless hotspot for your local devices, allowing them to connect via the VPN without having to be set up for ExpressVPN themselves.
It boasts over 3,000 fast and reliable VPN server connections across 94 countries and unlimited bandwidth. That makes for a solid choice for anyone using the VPN for P2P traffic. Its great unlocking abilities make it also a great tool to bypass geo-restrictions on all the major streaming platforms like Netflix, Amazon Prime Video, Hulu, BBC iPlayer and more.
And in terms of security, the Mac client comes with a kill switch and split tunneling functionality, while ExpressVPN's proprietary Lightway protocol provides some of the fastest speeds around.
It's true, this provider is pricier than most other VPNs. However, its fabulous features delivers the best experience for Mac users. And now that it throws in a whole year of unlimited secure cloud backup from Backblaze (worth around $60), the value just got much, much better. It also comes with a 30-day money-back guarantee, so you can try it out risk-free and decide yourself if it's the right fit for you.
(opens in new tab)
When it comes to security, NordVPN takes things really seriously. Its own optional 'Double VPN' technology encrypts data twice – in other words, it passes your data through two separate VPN servers to make things even more secure. It also boasts additional security extras such as encrypted chat, web proxy extensions and so on. So if online security is top of your wish list when it comes to your Mac VPN, then Nord is equal to the challenge.
If the main VPN use you have in mind is streaming, then NordVPN is a terrific companion for that, too. You'll be able to access an array of foreign Netflix catalogs, as well as BBC iPlayer, Disney+, YouTube and more.
This provider is P2P-friendly and has a strict 'zero logs' policy that's actually audited annually by PricewaterhouseCoopers, (good to know if you're after a VPN for torrenting). And performance was way above average in our testing, especially when using the provider's own NordLynx protocol.
When it comes to security protocols, NordVPN gives Mac users more choice than the average provider: IKEv2, its WireGuard-based technology NordLynx, and OpenVPN are all available to choose from. And that's not all - you can also manually set up to use OpenVPN without installing either of the clients.
The only small downside is that the iPhone app could be easier to use, but this might not affect you much. However, NordVPN team has now fixed some bugs across its Mac apps and users can now contact the support team directly from here. You can try the service by yourself with its free 30-day money back guarantee - so no need to stress about it.
---
(opens in new tab)
The list of reasons to download Surfshark are numerous. With recent upgrades to meet Apple M1 compatibility, it boasts fast connections all around the world, a beautifully straightforward-to-use interface, Netflix and iPlayer unblocking, and all that in a product that always comes out towards the top of our best cheap VPN list.
In terms of security, Surfshark offers OpenVPN and a number of other protocols for you to choose from - including the super speedy WireGuard (the speeds we saw from Surfshark with this protocol were among the very fastest on test). AES-256 encryption is in place to ensure that nobody will be able to discover what sites you've been using, and a kill switch will protect you in case your connection drops while using public Wi-Fi on your MacBook. You can even pay for your Surfshark subscription using Bitcoin if you're so inclined.
If you're after a powerful VPN for streaming, Surfshark won't let you down. It brilliantly unlocked foreign catalogs on all the major streaming platforms of the likes of Netflix and BBC iPlayer last time we checked.
But let's face it, the main reason most Mac users will have their head turned by Surfshark is that pricing. And making it even better value, it's great to know that a single subscription covers unlimited devices. So that makes it perfect if you want to protect all your household - no matter the devices used in your family as it perfectly supports iOS, Windows, Android and Linux, too.
---
(opens in new tab)
Private Internet Access (PIA) is another excellent choice if you're looking for a Mac VPN that combines high quality with rock-bottom pricing.
But why would you choose PIA over some of the other contenders in this best Mac VPN list? First of all, it has more servers. Loads more. While it no longer discloses its actual number, we understand the current count is around 10,000. That's an astonishing amount when compared to the 5,000 of NordVPN and 3,000 of ExpressVPN - and you'll also get a server location in every state in the US.
One thing that strikes us is how well-liked it seems to be with its users, too. For example, its iOS app has a better rating than many of the services out there on the App Store. We can see that the PIA engineers have worked hard to create a fantastic desktop client, and replicate that across its mobiles apps.
Don't be fooled by the price, though. Private Internet Access is packed with interesting features, such as built-in ad blocking, a reliable kill switch, port forwarding that comes in handy for torrenters and many different encryption types to choose from.
If there's one thing we'd like to see improve when we next test the PIA VPN on Mac, it's some more consistent server speeds. We found that they could drop quite low, especially where WireGuard was concerned - rather defeating the object of the supposedly faster protocol.
---
(opens in new tab)
If you're after a Mac VPN that offers a clean and intuitive interface that beautifully assimilates into macOS, CyberGhost may just be it. Better still, behind the scenes it offers excellent functionality, too.
At #3 of our fastest VPN list, CyberGhost delivers some impressive performance results with figures hitting 850Mbps - that even trumps the likes of NordVPN and ExpressVPN. This will make the security software perfectly fit with the seamless and rapid performance of Apple's laptops and desktop computers.
Amazing connection speeds make it a great tool for those looking to carry out any heavy duty tasks online - from streaming to gaming and torrenting. Registering speeds like this leaves little doubt in our minds you'll avoid any delay while connected to one of CyberGhost's 8,000 servers.
It's also a good choice if you're looking to unblock any of the key streaming platforms. With CyberGhost you'll be able to bypass any geo-restrictions and watch US Netflix (but no other country catalogs), Amazon Prime Video, Disney Plus, and BBC iPlayer.
It's important to note its areas for improvement, though. We would love to see a better support site, and a full security audit as this has now become the norm among top providers.
---
Mac VPN: FAQ
What is the best Mac VPN in 2022?
At the top of our best Mac VPN list comes ExpressVPN (opens in new tab), TechRadar's only 5-star VPN you can sign up for.
It scores so highly thanks to its amazing simplicity to use (whether that be on Mac, Windows, iPhone or, basically, any other platform), strong security features, speedy and reliable server connections, and prowess when it comes to unlocking streaming services. Its genuinely useful 24/7 customer support is a massive boon, too.
And if you love a freebie, ExpressVPN has one of those exclusive to Techradar readers, too! Sign up for an annual plan to enjoy a whole year of secure cloud backup from the well-regarded Backblaze and three extra month of protection for free.
Do you need a VPN for Mac?
As we mentioned before, Macs are much safer than Windows computers. And while that remains true, it still pays to have that extra layer of security and anonymity that VPNs give you above and beyond Mac antivirus.
And of course, if you're more interested in the other functions of virtual private networks, such as streaming foreign TV streaming service catalogs and unblocking restricted sites in your office or other countries (you might be surprised just how useful a VPN for China is), then you will indeed need a VPN - or virtual private network - for your Mac to do that.
How to install a VPN on a Mac?
Even though the process may slightly differ for each provider mentioned above, we can assure that it would be as easy as downloading any other new apps.
First of all, you should head on the provider's website, create an account and choose one of the plans available. At this point, you can either download the app directly from the website or from the App Store. Follow the on-screen instructions, sign in with your account credentials and you will be able to enjoy all the benefits your new security software has to offer.
All the services on this list have dedicated tutorials and helpful customer support so that you should be able to overcome any issues you may have at ease.
How does a Mac VPN work?
That's a big question with a fairly complex answer - and we go in to it in some depth in our dedicated article on how VPNs work. But, put simply, when your VPN is turned on, all of the information you send and receive from and to your computer or mobile is channelled through an encrypted tunnel. That means even if any prying managed to hack you, they still wouldn't be able to turn the data into comprehensive information.
Do Macs have built in VPN?
Kind of. Macs do indeed have the L2TP/IPSec and IKEv2 VPN protocols built-in that you can turn on any time for extra protection on your Mac. To turn it on, you need to head to your Network settings and choose to add a VPN using one of those protocols.
Of course, that won't help with the other VPN uses we've outlined on this page (geo-spoofing, streaming content from other countries, etc), but is handy to know if you're particularly conscious of your Mac's privacy.
What's the best free Mac VPN?
If you've decided that you like the look at what VPNs can do for your Macbook but just can't bear to part with your cash, then we'd recommend going for ProtonVPN. Unlike most of its cost-free competitors, Proton comes with unlimited bandwidth data, and it still offers secure servers in the US, Netherlands and Japan. It's the #1 choice in our free VPN countdown.
However, also our favorite freebie comes with some limitations. ProtonVPN's free plan is good for protecting your privacy, but for streaming and torrenting you will need to upgrade to one of its paid plans.
We would also suggest being extra cautious when it comes to downloading a free Mac VPN. Some providers may bring some risks for your privacy, while many others impose limits on how much you can use them each day. That's fine if you're just looking for some extra security when you log on to public Wi-Fi at the cafe or airport, but certainly won't be sufficient if you're looking for a VPN for Fire TV Stick, torrenting, streaming or simply having on all the time running in the background.