That's true, Apple devices offer extensive security and safety features. However, any type of users put at risk their privacy by simply connecting to the internet. To make sure you have all the protection you need (and then some!) you'll need to enlist the help of one of the very best Mac VPNs.
Whenever you are online, you're vulnerable to any number of attacks - no matter how diligent you think you are. A VPN for Mac, just like on other devices, is software that encrypts all the data leaving your Apple device to make it harder for any snooper seeking to infiltrate your most sensitive information – whether this is your government, ISP or malicious hacker.
Stronger online privacy isn't all you get, though. If you're looking to navigate around geo-restrictions, a Mac VPN can assist you with that as well. All the best VPN services allow you to unblock the likes of Netflix, iPlayer, Disney Plus and more. Whether you're traveling abroad and want to access content back home, or looking to access censored sites, you can do so with relative ease.
We've dug in deep and researched the biggest names in the VPN world, so you can find the ultimate best VPN for Mac right here!
Today's top 3 Mac VPNs: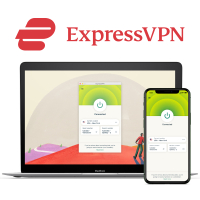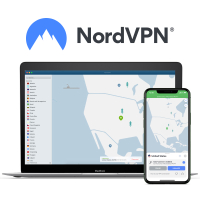 2. NordVPN: the best Mac VPN for security features
It's one of the most well-known VPN providers, and also one of our favorites for Mac. It scores especially high for security, with 'Double VPN' encryption and a thorough no-logging policy audited by PricewaterhouseCoopers.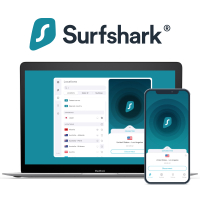 3. Surfshark: the best cheap Mac VPN
Surfshark might not quite match Nord and Express on sheer quality, but it boasts a way better price tag and is currently the fastest VPN you'll find. You can also use it on as many devices as you want simultaneously.
How to choose your Mac VPN
It goes without saying that the first thing you need to check before investing in a new Mac VPN is that the software actually supports macOS. That should not be so much of a problem, though, as nowadays almost every service works on Apple devices. They certainly do all those listed below.
If protecting your privacy is your main priority, you should look out for a diverse array of powerful security features and a clear no-logging policy to ensure your online anonymity at best.
Good performance levels obviously don't hurt, either, especially if you want to use your Mac VPN for streaming and torrenting. And if watching content is the main reason behind your purchase, then make sure your chosen provider has a strong reputation for unblocking the likes of Netflix, BBC iPlayer, Disney Plus, Amazon Prime Video and other popular streaming services.
If you wish to cover all your Apple devices with one subscription, opt for a provider also offering a brilliant iPhone VPN app. While, if protecting all your family is what you're after, you might want to consider a Mac VPN that allows plenty of simultaneous connections with a single subscription.
---
The best VPNs for Mac in 2023:
ExpressVPN is our top choice for the best all-around VPN on Mac (and iPhone VPN). The firm's dedicated app is intuitive and very user-friendly, featuring a one-click option for connecting, as well as some advanced options.
Not only will ExpressVPN keep you covered on Mac, but its excellent iOS app and Safari extension will have your back on your other devices as well. The ExpressVPN Mac app supports up to 16 languages including German, Spanish, Russian, Japanese, and many more.
Want to know more?
Check out our in-depth ExpressVPN review for more information on why it's not just the best VPN for Mac, but why we think it's the best VPN in 2023.
ExpressVPN sports a server network of over 3,000 spread across 94 countries with unlimited bandwidth. Its great unlocking abilities make it also a great tool to bypass geo-restrictions on all the major streaming platforms like Netflix, Amazon Prime Video, Hulu, BBC iPlayer, and more.
In terms of security, the Mac client comes with an ultra-reliable kill switch included, including split tunneling, WebRTC leak protection, and DNS leak prevention. It also boasts AES 256-bit encryption and secure protocols, including it's very own WireGuard-inspired Lightway. And, despite its peaks dropping this time, its 355-560Mbps speed results should still be good enough for most people and situations.
Get TechRadar's #1 rated Mac VPN with 3 months extra free
Ringing in a close second, NordVPN takes things really seriously. Its own optional 'Double VPN' technology encrypts data twice, meaning that your data pass through two separate VPN servers for extra security. It also boasts some nice extras such as encrypted chat, web proxy extensions and Meshnet (perhaps the most valuable built-in bonus VPN feature we've seen).
If the main VPN use you have in mind is streaming, then NordVPN is a terrific companion for that, too. You'll be able to access an array of foreign Netflix catalogs, as well as BBC iPlayer, Disney+, YouTube and more.
Want to know more?
Check out our in-depth NordVPN review for more information on why it's the best Mac VPN for Netflix.
This provider is P2P-friendly and has a strict 'zero logs' policy that's actually audited annually by PricewaterhouseCoopers, (good to know if you're after a VPN for torrenting). The IKEv2/IPsec security protocol is the default for iOS and macOS apps, or you can choose from its WireGuard-based technology NordLynx and OpenVPN.
Its iPhone VPN app could be easier to use, but this might not affect you much. However, the NordVPN team has now fixed some bugs on its Mac apps and users can now contact the support team directly from here. Its pricing has slightly increased, too, but the limited multi-year plan is still great value. You can always try it out risk-free for 30 days – so no need to stress about it.
---
The list of reasons to download Surfshark are numerous. With recent upgrades to meet Apple M1 compatibility, it boasts the fastest connections all around the world and a beautifully straightforward-to-use interface. All that in a product that always comes out towards the top of our best cheap VPN list.
In terms of encryption, Surfshark offers OpenVPN and a number of other protocols for you to choose from—including the super speedy WireGuard (during our last test it jumped at #1 fastest VPN, reaching a peak of 950Mbps). AES-256 encryption is in place to ensure that nobody will be able to discover what sites you've been using, together with a strict no-logs policy.
If you're after a powerful VPN for streaming, Surfshark won't let you down either. It brilliantly unlocked foreign catalogs on all the major streaming platforms of the likes of Netflix, Disney Plus, Prime Video and BBC iPlayer last time we checked.
But let's face it, the main reason most Mac users will have their head turned by Surfshark is its pricing—making it even better value is also that a single subscription covers unlimited devices.
---
Private Internet Access (PIA) is another excellent choice if you're looking for a Mac VPN that combines high quality with rock-bottom pricing. And, thanks to its highly customizable features, it's well-suited for both everyday users and IT experts.
PIA also has more servers than other providers on this list. Loads more. While it no longer discloses its actual number, we understand the current count is around 10,000. That's an astonishing amount when compared to the 5,000 of NordVPN and 3,000 of ExpressVPN. It even has a server location based in every state in the US.Don't be fooled by the price, though. Private Internet Access is packed with interesting features, such as built-in ad blocking, a reliable kill switch, port forwarding that is useful for torrenters and many different encryption types to choose from.
If there's one thing we'd like to see improve when we next test the PIA VPN on Mac, it's some more consistent server speeds. However, we found the connections to be much faster now than in our previous test and perfectly suitable for most users.
Don't be fooled by the price, though. Private Internet Access is packed with interesting features, such as built-in ad blocking, a reliable kill switch, port forwarding that is useful for torrenters and many different encryption types to choose from.
If there's one thing we'd like to see improve when we next test the PIA VPN on Mac, it's some more consistent server speeds. However, we found the connections to be much faster now than in our previous test and perfectly suitable for most users.
---
A service that keeps improving, Windscribe has addressed some of the issues that were holding it back. Unlike some competitors, we are happy to see that it keeps the same interface and functionality for both its Mac and Windows VPN apps. It also offers both classic and more advanced features like static IPs, port forwarding, split tunneling, kill switch, MAC spoofing, proxy support and more.
In terms of encryption protocols, Windscribe has all the best on the market (WireGuard, IKEv2 and OpenVPN) supporting strong AES-256 encryption and stealth technologies. Your privacy is secured by a strict no-logs policy, too. We've even tested its tracker and malware blocking system and found it really effective.
If you're looking for unlocking foreign streaming libraries, you would be happy to know that Windscribe unlocked almost all the main streaming platforms during our last test. It failed just with a handful of those (ITV, C4, 9Now and 10 play), while on Netflix could unblock the US catalog only.
Its main downside is the lack of a 24/7 live chat support, which might be an issue for some users, especially seeing the huge array of advanced functionality integrate into the software. However, it's certainly perfect if you are after a privacy-focused free VPN as it also comes with a powerful and feature-packed freebie with 10 GB of data allowance and unlimited connections included.
---
Mac VPN FAQ
What makes the best Mac VPN in 2023?
Even though this really depends on what you need your Mac VPN for, privacy should always be the first element to value when it comes to choosing a security tool. This is why all the VPN services mentioned above have been independently audited and offer strict no-logs policies.
Then, you should look for the best features according to your own needs. Looking to boost your streaming experience? Make sure your software can unlock as many streaming services as possible. A big online gamer? You then want to consider a VPN offering the best connection speeds around. Want to bypass tough internet restrictions? Good obfuscation technology is then the way to go here.
At the top of our best Mac VPN list comes ExpressVPN, TechRadar's only 5-star VPN you can sign up for as it can efficiently meet different users' needs. It scores so highly thanks to its amazing simplicity to use (whether that be on Mac, Windows, iPhone or, basically, any other platform), strong security features, speedy and reliable server connections, and prowess when it comes to unlocking streaming services. Its genuinely useful 24/7 customer support is a massive boon, too.
Do you need a VPN for Mac?
As we mentioned before, Macs are much safer than Windows computers. And while that remains true, it still pays to have that extra layer of security and anonymity that VPNs give you above and beyond Mac antivirus.
And of course, if you're more interested in the other functions of virtual private networks, such as streaming foreign TV streaming service catalogs and unblocking restricted sites in your office or other countries (you might be surprised just how useful a VPN for China is), then you will indeed need a VPN - or virtual private network - for your Mac to do that.
How to install a VPN on a Mac?
Even though the process may slightly differ for each provider mentioned above, we can assure that it would be as easy as downloading any other new apps.
First of all, you should head on the provider's website, create an account and choose one of the plans available. At this point, you can either download the app directly from the website or from the App Store. Follow the on-screen instructions, sign in with your account credentials and you will be able to enjoy all the benefits your new security software has to offer.
All the services on this list have dedicated tutorials and helpful customer support so that you should be able to overcome any issues you may have at ease.
How does a Mac VPN work?
That's a big question with a fairly complex answer - and we go into it in some depth in our dedicated article on how VPNs work. But, put simply, your VPN creates a secure tunnel where your data in transit are protected with a layer of encryption to prevent external actors from accessing it - whether these are malicious hackers or an intrusive government seeking to track down your online activities.
This means that when your VPN is turned on, all of the information you send and receive from and to your computer or mobile is channelled through this encrypted tunnel. And, even if any prying managed to hack you, they still wouldn't be able to turn the data into comprehensive information.
Do Macs have built in VPN?
Kind of. Macs do indeed have the L2TP/IPSec and IKEv2 VPN protocols built-in that you can turn on any time for extra protection on your Mac. To turn it on, you need to head to your Network settings and choose to add a VPN using one of those protocols.
Of course, that won't help with the other VPN uses we've outlined on this page (geo-spoofing, streaming content from other countries, etc), but is handy to know if you're particularly conscious of your Mac's privacy.
What's the best free Mac VPN?
If you've decided that you like the look at what VPNs can do for your Macbook but just can't bear to part with your cash, then we'd recommend going for ProtonVPN. Unlike most of its cost-free competitors, Proton comes with unlimited bandwidth data, and it still offers secure servers in the US, Netherlands and Japan. It's the #1 choice in our free VPN countdown.
However, also our favorite freebie comes with some limitations. ProtonVPN's free plan is good for protecting your privacy, but for streaming and torrenting you will need to upgrade to one of its paid plans.
We would also suggest being extra cautious when it comes to downloading a free Mac VPN. Some providers may bring some risks for your privacy, while many others impose limits on how much you can use them each day. That's fine if you're just looking for some extra security when you log on to public Wi-Fi at the cafe or airport, but certainly won't be sufficient if you're looking for a VPN for Fire TV Stick, torrenting, streaming or simply having on all the time running in the background.