You have probably noticed that connecting to one of the best VPN services is the number one recommendation for staying safe when you browse the web recently.
A VPN is indeed a security tool that both spoofs your location and encrypts your data in transit inside its VPN tunnel. This means that it can lend itself to a huge array of different uses.
Not just are your data hidden from the prying eyes of governments, ISPs, or malicious hackers, but you can also bypass any types of online restrictions in just a couple of clicks. You can even enjoy a more secure online banking and shopping experience, safely torrenting or unlocking foreign streaming catalogs to keep up with your favorite shows when traveling.
Unfortunately, not all the providers are designed with the same level of security at their core. Luckily, we've done the hard work in testing out many services for you. Below, our top five choices of the most secure VPN providers right now.
What to look out for a secure VPN provider?
Before even considering any security software, you should carefully read its privacy policy to ensure the provider employs a transparent no-logging approach. This means that, besides some necessary information, the VPN never retains any logs on its users. So that, whatever a data breach or government investigation occurs, there will be no sensitive data to share.
Another important aspect to look out for is strong encryption (we suggest at least AES-256) together with a few choices of reliable VPN protocols. WireGuard is now the industry standard as it can deliver better speeds and security. Some providers, like NordVPN and ExpressVPN, have even developed their own based on it.
Additional security features are also welcomed. These include kill switch to make sure that no data leaks in case your connection drops, perfect forward secrecy to boost the protection of each session and double encryption for double security.
Most secure VPN in 2023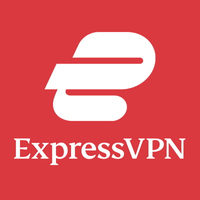 (opens in new tab)
1. ExpressVPN - best overall secure VPN (opens in new tab)
Strong encryption protocols, a huge list of security features and an audited no-logs policy make ExpressVPN once again the top secure VPN provider around. Try it risk-free for 30 days while getting 3 months free and unlimited secure cloud backup with its annual plan.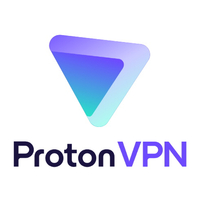 (opens in new tab)
2. Proton VPN - Swiss high security standards (opens in new tab)
The Swiss-based provider is certainly up to its game when it comes to securing your privacy, boasting a clear no-logging policy, tons of security features, highly secure international servers and powerful open source apps. It even comes with an unlimited data free plan.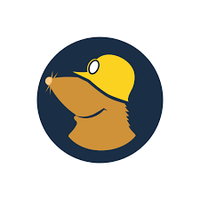 (opens in new tab)
3. Mullvad - online anonymity at its very best (opens in new tab)
Mullvad's apps could probably be better, and so could its pricing. However, it does take things very seriously when it comes to your data security. As a result, its strong commitment to privacy, top-notch VPN anonymity and security technology place the Swedish provider among the most secure services right now.
(opens in new tab)
With ExpressVPN, you get every ounce of security you could possibly want. The provider uses AES 256-bit encryption almost exclusively, together with the reliable OpenVPN and its own WireGuard-based Lightway protocols.
Additionally, the company uses an RSA-4096 handshake (a form of connection negotiation between your device and a VPN server) and SHA-512 hash message authentication code (HMAC), along with PFS (Perfect Forward Secrecy).
WebRTC leak protection, DNS leak prevention, and an ultra-reliable kill switch round off an impressive security effort. Furthermore, the company uses its own private, zero-knowledge 256-bit encrypted DNS on each server.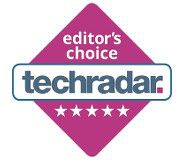 (opens in new tab)
Unlocking performance is just as strong for the most part, basically circumventing any types of online restrictions. There are tons of VPN servers to choose from, and the service offers user-friendly apps for every major platform, as well as a wide range of additional devices (and a few browser extensions). A sterling privacy policy is also in place, which is good to see.
The only weakness is on speed connections. During our last testing, its peaks drop from 630 to 560 Mbps when using Lightway and from 385 to 355 Mbps with OpenVPN. However, according to our cybersecurity specialist Mike Williams, such performance should be 'good enough' for most people and situations.
You can always try it out for yourself with its 30-day money-back guarantee, and if you opt for the 12-month plan (with three months extra thrown in for good measure), you'll be getting a solid value proposition – particularly considering the security features on offer here.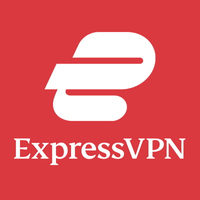 (opens in new tab)
Get the most secure VPN 2022: $6.67 per month (with 3 months FREE) (opens in new tab)
We have just seen what makes ExpressVPN the most secure VPN overall. And the good news is that TechRadar readers can get a little perk, too. The provider has agreed to give readers three months extra free together with a whole year of cloud backup from Backblaze at no extra cost when you sign up to its one-year plan.

---
(opens in new tab)
When it comes to privacy, Proton VPN has a great track record to show off, being also behind the popular encrypted email services ProtonMail. The provider also collaborates with the Tor Project to build a more secure internet, with an improved users' experience when connecting its apps over Tor rolled out early this year. What's more, we couldn't find any trackers on its website nor Android apps last time we checked.
The Swiss-based provider doesn't want to rely on its users' blind trust, but it does its best to back up its values with concrete actions. For instance, you can pay anonymously using Bitcoin and its strict no-logs policy means that all your sensitive data cannot be leaked in any way. All its apps are independently audited and open-source, meaning that anyone can check the code for any vulnerabilities.
In terms of security features, Proton VPN won't surely let you down either. Strong encryption across the best protocols (WireGuard, OpenVPN and IKEv2.) are integrated with a MultiHop VPN function adding extra encryption layers for maximum security. While, an effective kill switch keeps your anonymity safe even when the VPN drops. Our last testing also proved the great power of Netshield in blocking trackers and malware.
Proton has also recently improved its network coverage, passing from 29 free servers to more than 100. Its paid subscribers can even connect to its 95+ Secure Core servers when browsing in countries where better privacy and stronger security are needed. By doing so, your traffic will be routed through multiple ultra-secure servers based in Switzerland, Iceland, and Sweden.
It is worth noting that you need to sign up for a paid plan to take advantage of its reliable unblocking power or connect to its servers supporting P2P sharing. Another small downside is that live chat support is not 24/7 yet, probably an issue to those new to the world of VPNs.
You can anyway try its premium features for 30 days risk-free. Alternatively, its free VPN plan is perfect if what you need is just a secure VPN to protect your online privacy.
---
It is true, Mullvad is not the first service that comes to mind for unlocking streaming catalogs. You wouldn't probably choose it for its great apps, either - they work just fine, but they lack of some basic features. It isn't even the cheapest VPN around. However, this Swedish-based provider is excellent when it comes to privacy.
A transparent no-logging policy, Mullvad doesn't even require any personal details to create an account. It's actually recently axed recurring subscriptions to retain even less information about its customers. It is also a well-engineered VPN, with high-quality encryption code to best preserve your online anonymity. What's more, all its apps are audited and open-source.
Following our last round of testing, Mullvad has even earned further points on the security front with a recent DNS server audit and excellent blocking of malicious URLs. We have also found zero trackers across its website and Android apps, another sign that the provider takes its users' privacy really seriously.
Even though its network infrastructure doesn't match up with its competitors' offer (less than 900 servers across 68 locations worldwide), users will be able to enjoy excellent connection speeds. Its peaks reached 770 Mbps with WireGuard and 600 Mbps with OpenVPN last time we checked.
We already mentioned its many downsides. Mullvad isn't for you if you're after a reliable streaming VPN, for example. Or, if you want to take advantage of low budget offers on longer subscriptions - it always costs €5 (and the equivalent in other currencies) per month. However, Mullvad should definitely be the top choice for privacy-focused users.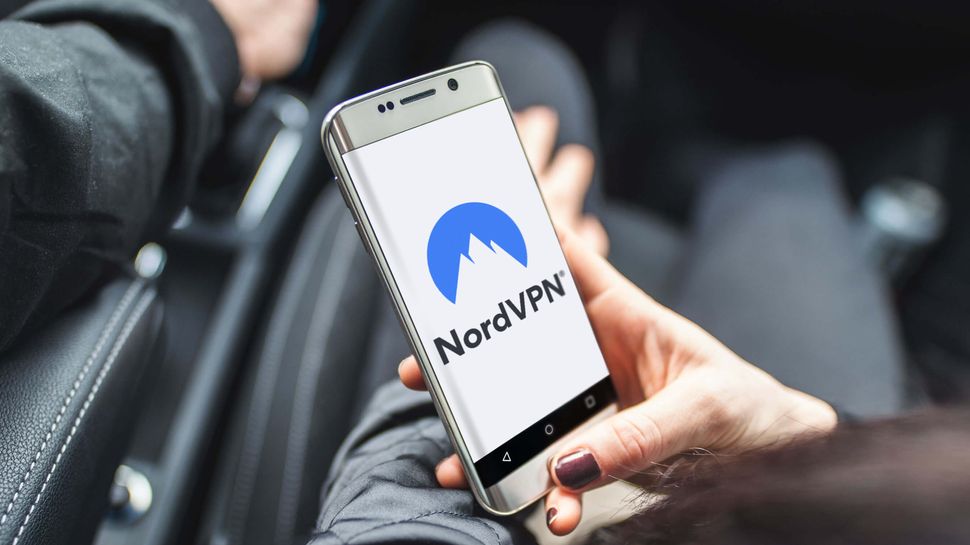 (opens in new tab)
This Panama-based provider has some real strengths security-wise, most notably 'Double VPN' technology which routes your connection through two separate VPN servers (instead of just one) for an additional layer of security.
There are a limited number of Double VPN servers, but the service also offers the usage of the Onion network over VPN, two kill switches, leak protection as well as automatic blocking of suspicious websites and ads. 256-bit AES encryption is on hand, while the IKEv2/IPsec security protocol has been adopted as the default in NordVPN's apps for iOS and macOS, with OpenVPN being the choice for Windows and Android.
A great new addition is its Meshnet feature. This allows you to connect your and other devices via encrypted NordVPN connections, to create your own secure network. This makes online activities such as sharing files or checking on your home desktop while you're on the move even more secure.
The service delivered on the performance front in our tests - amazing streaming unlocking with improved speeds, reaching peaks of 820 Mbps with WireGuard and 470 with OpenVPN. As for privacy, the company has backed up its claims with independent audits of all its apps, no logging claims, and IOxT certification of Android apps.
On the subscription front, NordVPN offers above-average renewal prices together with an expensive monthly subscription. However, the limited multi-year plan is great value if you're happy to make that commitment. And, you can always make use of its 30-day money-back guarantee.

(opens in new tab)
Finally, Surfshark is a great quality VPN that can be yours at a very affordable rate. You can even try it out risk-free for 30 days to see that for yourself.
Its many international servers (3,200+ dotted across more than 100 locations worldwide) allows you to safely browse everywhere with fast and reliable connections. It even passed from 790 to a staggering 950 Mbps with WireGuard protocol during our last testing. However, speeds are below average when you connect through OpenVPN.
Surfshark comes packed with many hefty security features. These include obfuscation technology to bypass VPN blocks, its No Borders feature that automatically connects you to the servers performing the best under strict network restrictions, as well as DNS protection, split tunnelling and even an extra protection layer with a Double VPN hop. While, in terms of encryption, the provider uses AES-256 across several protocols.
Its most worrying downside (the very reason why the provider is at the bottom of this list) is around its kill switch issues on Windows. Even though these occur only in extreme situations, any possible leak is always a reason for concern. Nothing to worry if you are using Surfshark on mobile or as a reliable Mac VPN, though.
Surfshark is a great Netflix VPN, but it has also brilliantly unlocked almost all the streaming platforms around, last time we checked. What's more, we notice a real commitment in improving its offering. Its Surfshark One security suite is a good example of a provider reacting to the current online threats.

Security and Encryption
Encryption can only go so far. If the authorities demand logs or other details on users from a VPN firm, encryption won't stop the provider from handing said details over – which is why you should always be on the lookout for a firm which has a super-solid 'no logs' policy. That's because while encryption might keep your data private and unreadable to your ISP, it's still visible to the VPN.
So, that's one of the common misconceptions about VPN security and encryption in regard to online privacy. Further misunderstandings can stem from the mishmash of jargon that surrounds talk of encryption, which is all likely to be meaningless to the casual VPN user. Terms like 128-bit, 256-bit, AES, and other jargon are likely to confuse, so a bit of explanation is in order.
Encryption relies on advanced mathematical formulae to work its magic. Some types of encryption are stronger than others, and that's where the terms 128-bit and 256-bit come in – the latter is stronger than the former. AES stands for Advanced Encryption Standard and is the computer cipher or the actual algorithm used to perform the encryption.
Blowfish and AES are by far the most common ciphers found in daily VPN usage, and you'll most commonly see VPN providers offering AES 256-bit encryption. The latter is something of a worldwide standard for solid security, with 256-bit encryption producing a staggering 1.1579 x 10 to the power of 77 possible keys.
Given that, even if you were using the combined power of all the world's most powerful supercomputers, it's not possible to pull off a brute-force attack to crack a symmetric 256-bit key (not before the death of the universe rolled around, anyway).
Also, worth a mention is Perfect Forward Secrecy (PFS), a system of private encryption keys generated for each new session – this basically ensures that even if the current particular key in use is somehow compromised, the encryption of past sessions can't be cracked (because they all use a different key).
As for VPN protocols, on the security front, OpenVPN is the recommended choice under most circumstances due to its inherent safety and high configurability.
Those are the basics when it comes to VPN encryption, without delving into the depths of the subject.