A great VPN isn't just for the home, office or home office — you can also stay protected when you're on the go, not matter what device you're using. There are plenty of great options for both iPhone (iOS) and Android users.
Depending on your needs, finding the right mobile VPN can be a delicate balance between performance, privacy, unblocking and other factors. If you choose the right VPN, however, you can get all this and more both near and far.
A VPN gives the added reassurance of browsing on public Wi-Fi networks, or things accessing online banking securely and streaming with impunity while out and about.
To make our top five list of the best mobile VPN services, providers must have both impeccable desktop performance and provide mobile customers the same security and freedom when they're on the move.
Today's top 3 best mobile VPN apps: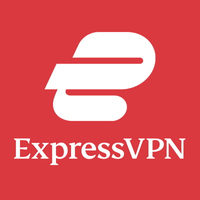 (opens in new tab)
1. ExpressVPN has the best mobile VPN apps (opens in new tab)
ExpressVPN has the speed, security and simplicity of use that really makes it stand out from the crowd. That's no different on Android or iOS, which makes using a VPN on your smartphone really easy - plus, it comes with a no-questions-asked 30 day money back guarantee and 3 months extra free.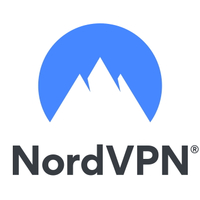 (opens in new tab)
2. NordVPN - well-featured and popular mobile VPN (opens in new tab)
NordVPN's popularity is not unfounded. We personally prefer the user interface on Express, but the Nord mobile VPN really brings the goods when it comes to security and speed. And you can set it to come on automatically whenever you join an unsecure Wi-Fi network away from home.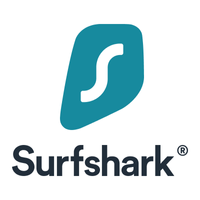 (opens in new tab)
3. Surfshark - bargain VPN for your mobile (opens in new tab)
This could well be your VPN of choice if you're after something a bit more affordable. Go for its multiyear plan and get the price down to less than $2.50 USD per month. That doesn't prevent it from being a forceful and simple-to-operate mobile VPN, though, with a very friendly interface.
The best 5 mobile VPNs to download in 2023:
(opens in new tab)
Best mobile VPN 2023 - Get 3 months free with an annual plan (opens in new tab)
If you're after the best all-round mobile VPN service, look no further than ExpressVPN. This service also tops our overall best VPN list (again) and that's in part due to the great functionality of its iOS and Android apps.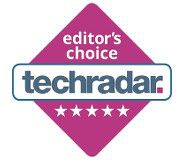 (opens in new tab)
Both iOS and Android VPN apps are simple to install, and after a moment of authorizing system permissions, you'll have your mobile device protected. With a straightforward overview of all the functions available, this includes split tunneling, protocol selection and location picker to name a few.
Unusually, it's actually simpler to access some of ExpressVPN's additional features through the app rather than the desktop client — this includes displaying your current IP, DNS or WebRTC leak detection and a secure password generator. There is also the ability to switch servers in one tap without closing your current connection, as well as the option to delete your account within the app itself. All robust features that help create a friendly user experience.
Beneath the clean app design is ExpressVPN's renowned reliability and swift connection speeds, with peaks of 420-630Mbps, that see it performing comfortably above average.
You'll receive the same customer support through the app as you will through the desktop client, with ExpressVPN offering some of the most varied compatibility of any provider out there.
---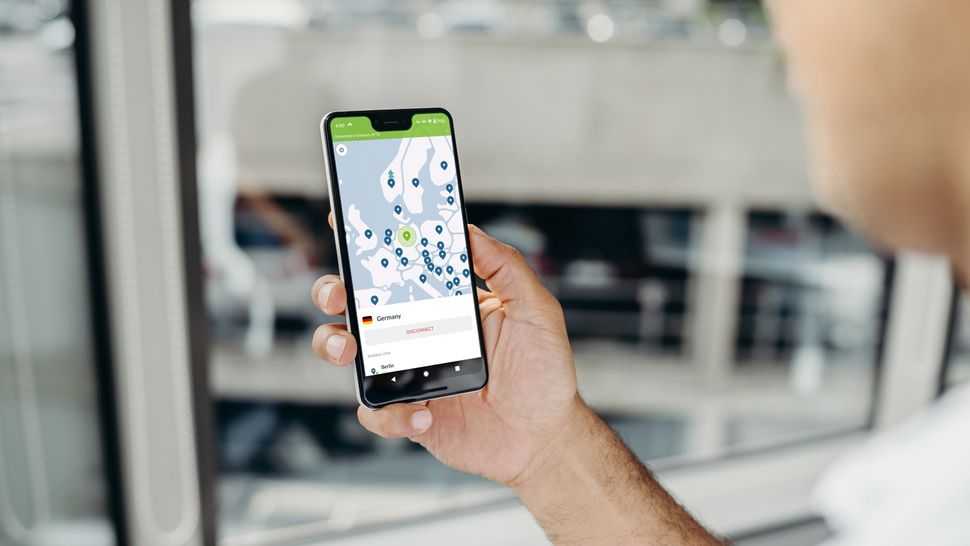 (opens in new tab)
While NordVPN does everything you'd expect from a premium VPN service, those who look a little deeper will notice that there are some useful, unusual features lurking under the hood. These include double data encryption and Onion support, NordVPN's own CyberSec technology, a clear no-log policy and P2P support. Plenty going on, then.
A real plus is the high-speed proprietary NordLynx protocol built around WireGuard. NordVPN did sit as one of the fastest providers. While its speeds have dropped a touch, it's still boasting an exceptional 730-760Mbps. Those toting an iPhone or iPad can select NordLynx and be treated to near-unaffected connection speeds while still remaining anonymous online.
This is great news for those looking to stream on their mobile device, which many do, especially on the move, offering reliable, quick connections. NordVPN also currently proves to be one of the strongest Netflix VPNs, able to access Netflix libraries in the US, UK, Canada, Australia, and Japan. It successfully unblocks Disney Plus, Prime Video, and BBC iPlayer, too.
We found both the iOS and Android apps slightly hindered by the choice to use the map-based location selector tool as the default view - though this could be considered fairly subjective. We'd have much preferred to see a list from the get-go, but fortunately, it's only a swipe away. Otherwise, NordVPN provides stellar mobile service, and is an especially great choice for iOS users.
---
(opens in new tab)
Surfshark is a great option if you're looking for one of the best value cheap VPNs to install onto your smartphone. The headline of a two-year plan for under $2.50/£2 a month is enough to draw many in, but Surfshark doesn't scrimp on features either.
The mobile offerings are near enough indistinguishable from the easy-to-use desktop client, and include essential features like split tunneling, plenty of server locations and a selection of protocols to choose from.
Connection speeds have proven to be stable, with Android users being treated to a choice of encryption methods, the option of using small packets to optimize mobile data use, and even a fake GPS tool to help completely spoof your location.
However, for those with more devices than USB ports to charge them from, Surfshark's unlimited connections will be indispensable – you'll be able to stay covered on your iPhone or Samsung Galaxy S21, Microsoft Surface Go, Mac Pro, smart TV, Wi-Fi router… With a single subscription to Surfshark, you'll be able to protect just about anything you own that can connect to the internet.
---
(opens in new tab)
Hide.me has been climbing up in our estimations within the last year with its mobile VPN apps offering some of the best, fully-featured user experiences on the market. Boasting a clean, easy-to-use interface, you can connect almost immediately with a big, fat 'Enable' button, and sift between server locations without issue, with the option to curate your own favorites list, too.
Able to now unblock a bunch of the top streaming services, Hide.me has knocked it out of the park in our last round of testing. Already delivering blisteringly fast speeds, Hide.me comes in #2 just behind TorGuard with peaks of 900Mbps, making it one of the fastest VPN.
While there was some lagging when it came to connecting through either of the mobile apps, and some killer switch kinks that need ironing out, Hide.me has one of the strongest mobile VPN app offerings. With support for IKEv2, OpenVPN UDP and TCP, and WireGuard, it also has auto-connect functionality, the aforementioned kill switch, and the choice of a custom DNS server.
Not to mention, if you're new to VPN, you can try out its free VPN plan to see if it's the one for you with a monthly allowance of 10 GB.
---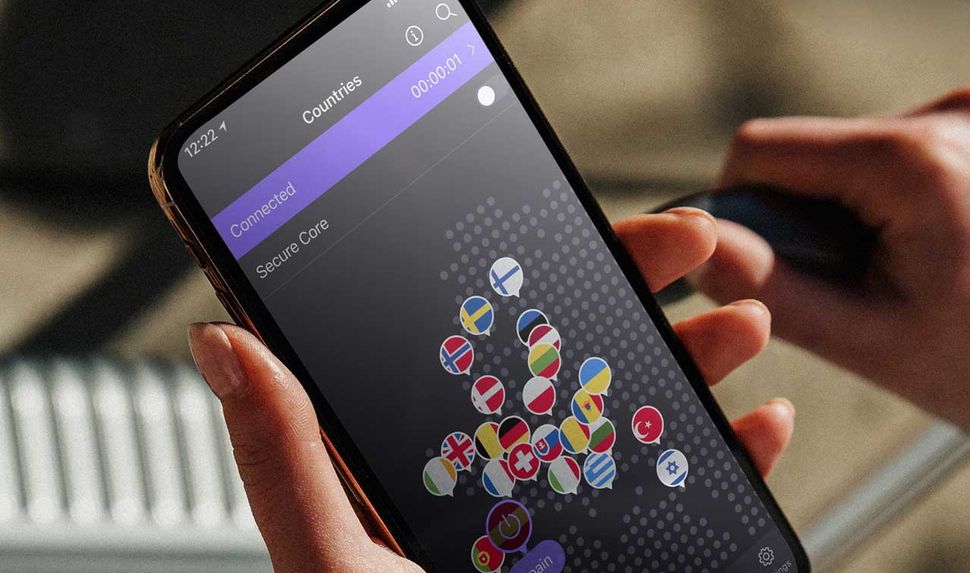 (opens in new tab)
Setting itself apart from its competition, Proton VPN gears itself towards the tech-savvy with mobile VPNs that come fully loaded with plenty of features and configurable settings to create a client that meets your needs. Better still, its free VPN is a great stepping stone for complete newbies, too.
Broadening its network, Proton VPN's 1,700+ servers now reaches across 63 countries and offers open sourced, audited apps that boast a map interface, as well as a location list and the option to compile a Favorites Profile. You'll also be able to benefit from its Quick Connect button and - on Android - the option to view the app in portrait and landscape.
Features like its effective kill switch and no-logging reports headline its feature-packed app, with the added bolster of its great streaming unblocking prowess, though the downside is you'll need to fork out for its Plus plan to gain access to the feature and watch Netflix, BBC iPlayer, Prime Video, and Disney Plus.
It's fair to say Proton VPN has lower ratings on its respective application stores than the other providers on our best mobile VPN list. However, we largely put this down to it being a far more technically inclined app, or it may be swayed by people using the free version. For many, then, this may be off-putting, but for those more confident with the world of VPN, Proton VPN offers plenty of configurable options.
---
Mobile VPN app FAQ
What makes a great mobile VPN app?
When looking at mobile VPN apps, there are a few things to keep in mind.
Firstly – and most importantly for the majority of users – is it easy to use? If you're stuck three taps deep in a settings menu just to change your server, you're not going to have a good time using the app in the long term. Simplicity rules here, and all the VPNs on this list are clean and clear.
Secondly, make sure there's enough functionality compared to the desktop client. Many VPNs offer incredibly in-depth settings on their PC VPN for Windows, but open the app, and you might struggle to find options you've grown used to.
Many users won't care about things like switching protocols or UDP/TCP, but if you do – or think you might ever have the urge to investigate – make sure the app is powerful enough for you.
Finally, value! There are plenty of top-quality VPNs out there now, so there's no point paying through the nose for an average service. The very best will never be the cheapest (and free providers aren't an ideal solution), but weigh up your budget and your needs to find a happy medium.
What can I do with a mobile VPN app?
Protection on public Wi-Fi networks is at the top of the list. Whether you're in a supermarket, on a train, at hospital or working away in a café, using public Wi-Fi exposes you to unencrypted connections, leaving your logins and personal information up for grabs.
A mobile VPN can also help you save money shopping online. Many sites charge different prices depending on your IP address, so by moving your location around you'll be able to find the best deals on whatever you're looking for.
Finally, everyone's favorite trick: access geo-blocked Netflix libraries with a VPN. All the VPNs on this list can give you access to Netflix all over the world. So, wherever you are – bus, train, on the toilet – you'll be able to watch whatever you want on your mobile device.
All you need to do is pick your choice from this list, and bask in the glory of true freedom on the internet.
Read more: